The Best Internet Marketing Services for York, PA Businesses
Known for its rich history and thriving businesses, York is one of the fastest-growing counties in Pennsylvania. And it continues to attract young professionals to the area.
Is your York, PA business looking to partner with a marketing company to reach even more customers?
When you're searching for marketing agencies in York, you don't want to settle for the first one you find, or the cheapest option out there. But with so many choices, how do you know which one is right for your business?
WebFX, a Pennsylvania-based Internet marketing company, has been providing award-winning web design and marketing services to companies in York for years. We are proud to provide medium- to large-sized businesses in the area with reliable and up-to-date services paired with affordable pricing. As a result, we're a leading name in Internet marketing in York, and we want to help your business next.
We foster and form long-term partnerships so that your business has long-term results.
Over 90% of WebFX clients continue partnering with us into year 2 of their campaign.
Hear from Our Happy Customers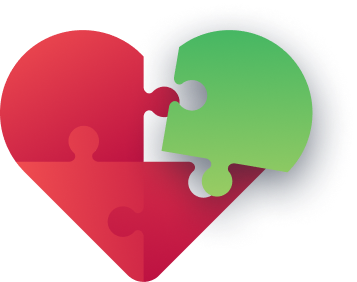 Read on to learn more about what sets us apart from the other providers, you may have already read about why we're one of the top web designers in York! If you'd like to speak with a specialist, you can reach us at 888-601-5359.
Why does your business need Internet marketing?
Many companies have relied on traditional marketing methods, such as cold calls and direct mail advertising. But many times, these efforts alone are not enough to sustain your business goals.
In today's digital age, online marketing strategies can help your business attract more leads by getting you in front of your most important prospects.
Regardless of the size of your company or your industry, Internet marketing is a proven way to drive results for your York, PA business.
Some popular Internet marketing strategies include:
Used on their own, or in combination, these strategies are powerful. And they can take your business to new heights, beyond what you could ever achieve with traditional marketing.
About the services we provide
Looking for a web design company? We're all that (and a little more). WebFX designs world-class websites at prices you can afford. But unlike some other companies, we don't just hand you a WordPress installation or give you a cookie-cutter website theme. We work to understand your business and industry. And we start from scratch, building you a truly customized website that meets your needs, serves your customers, and looks like the website of your dreams. We even have a fun website cost calculator you can use to determine how much your new site will cost.
Looking for something else? If you can dream it, we have it. We can give your York business everything from social media management to content marketing to PPC services, and then some. We're proud to be a full-service Internet marketing agency, offering everything a company like yours might need to establish or improve its online presence.
As a top York web designer, we understand what goes into making a website stand out from the billions of other sites on the Internet. With our team of experienced designers, marketers, copywriters, and developers, you can be sure you're partnering with one of the best in York web design. We combine knowledge and talent on our team to bring you a one-of-a-kind experience you won't find anywhere else in York website design.
WebFX is a partner businesses trust.
Hear from HydroWorx, who saw a 236% increase in organic sessions with WebFX services.
Watch the Video Testimonial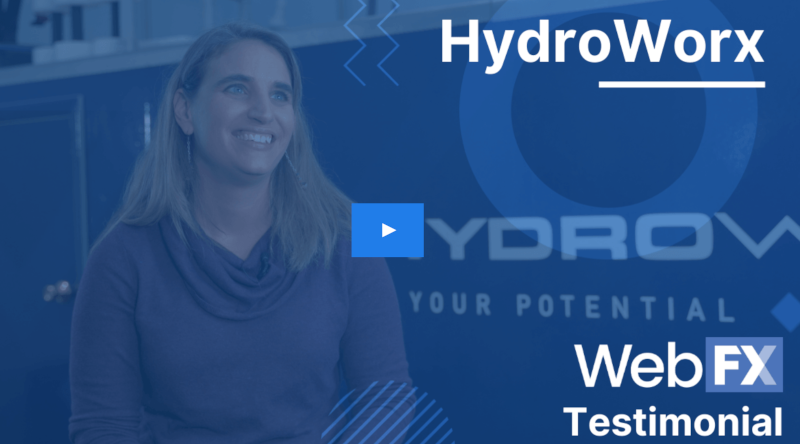 A full-service marketing firm near York, Pennsylvania
Located just a short drive up I-83, WebFX is located in nearby Harrisburg, PA. Since we're less than an hour away from your York business, our team is available at a moment's notice for phone calls, in-person meetings, events, or even office tours. And any time you want to come by our fully renovated mansion on the Susquehanna River, you are more than welcome!
Choosing a local firm certainly has its benefits. It means we're in the same time zone, so there's no mental math when you want to call us. It also means you don't have to catch a plane to have a meeting with us. You'll save on costs and still get reliable, award-winning service from a marketing agency well-versed in web design and search engine optimization. When it comes to web design in York, PA, it doesn't get any better than that.
The WebFX difference
There are plenty of companies offering marketing services in Central Pennsylvania and around York. Some may promise to be the leading SEO services providers, while others may claim to have the best website designs in all of Pennsylvania. How do you know who is being truthful, or who offers the best value?
We believe that results speak for themselves. We have a portfolio full of results from companies local to the York area, as well as around the world, and testimonials from satisfied clients. We have more than 1,020 happy clients who have worked with us on everything from website design to SEO to ongoing marketing packages that include link building, PPC, content marketing, blogging, and more.
Also, unlike other local companies, we don't hide our prices. Our SEO pricing is clearly stated, so you'll know exactly what you'll get on a monthly basis and for your initial investment. There are no surprises with us, no unexpected charges, and no questions about what or what isn't included in our packages. We don't like playing games — unless they're fun ones!
Basically, when you partner with us, you get top-of-the-line website design in York without the hassle of cross-country calls, hidden fees, and unexpected charges. We offer web design in York because we're local, and we believe our track record speaks for itself. We'll show you why we're a preferred partner to hundreds of local businesses in Central Pennsylvania.
Choose our experienced team
Finally, when you choose WebFX, you're working with a team of experts who love the Internet marketing industry. We believe in continued education, and we're so passionate about what we do that we can often be found learning more about our craft off-the-clock.
As a client, you'll have access not only to a dedicated project manager and Internet marketer, but also a team of educated and skilled PR specialists, content crafters, PPC experts, social media managers, and more.
Contact us today to find out more about how we help York area businesses like yours get more from the web every day.
Call 888-601-5359 or contact us online today for a free evaluation