Lancaster Digital Marketing Agency
Looking for marketing services in Lancaster? If so, you have lots of marketing agencies, services, and strategies to choose from.
On this page, we'll talk about the most effective Lancaster digital marketing services, how to adopt them for your business, and why WebFX is a top Lancaster digital marketing company.
Keep reading to learn more, or give us a ring at (888) 601-5359 to learn how we can help your Pennsylvania business thrive with digital marketing.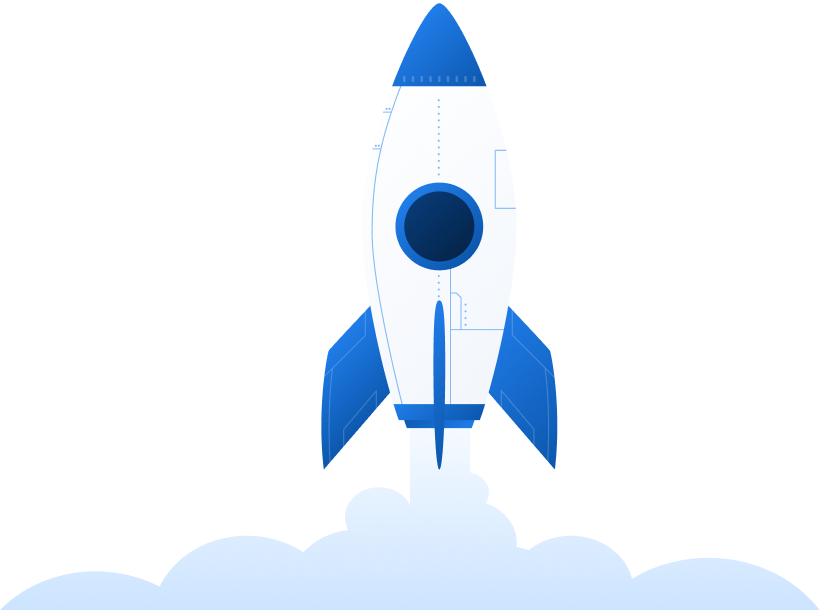 WebFX offers digital marketing in Lancaster, PA
WebFX is one of the leading digital marketing firms in Lancaster, and our dedicated team is ready to help you take your marketing to the next level.
Below we'll discuss some Internet marketing services we offer. To learn more about these services and get help choosing the right ones for your business's needs, call us at 888-601-5359 to speak with a digital marketing strategist.
Local Success
WebFX has partnered with numerous local businesses in Pennsylvania to help them grow with digital marketing. We've helped to implement campaigns including SEO, PPC, email marketing, and beyond.
Browse Lancaster digital marketing services
If you're looking for digital marketing in Lancaster, look to WebFX. As a full-service agency, we provide a complete solution to marketing and advertising your business online, whether you're looking to use search, social, email, or another channel.
Check out some of our Lancaster digital marketing services now!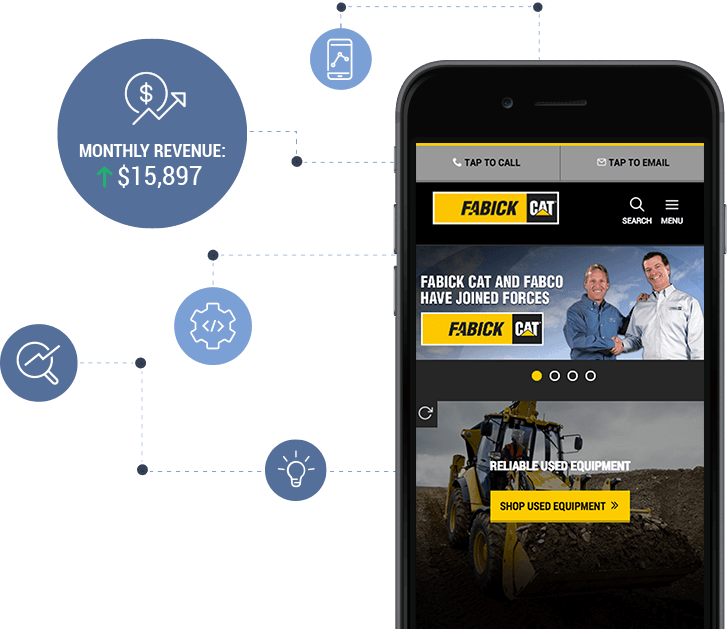 Are you interested in learning more about how your business can use Internet marketing to increase your sales and attract more customers?
Contact us today to speak with a strategist and hear about our custom plans.
WebFX: Your digital marketing partner
WebFX is a full-service digital marketing agency, meaning we offer a wide variety of Internet marketing services, so you can get everything you need all in one place.
We've been working with clients in Central PA and around the country for more than 25 years on web design, search engine optimization (SEO), online advertising, and more. Our headquarters is in nearby Harrisburg, and we're opening an office right in the heart of Lancaster.
Our team of more than 450 digital marketing experts is ready to help you create a custom marketing strategy for your Lancaster, PA business. Learn more about the various services we offer below!
Traditional marketing vs. digital marketing
In Lancaster and online, you'll find companies that offer traditional marketing and digital marketing.
Traditional marketing deals with channels that are not Internet-based. It may include print advertising via billboards, newspapers, direct mail, and other mediums. In-person events like trade shows may also fall under the category of traditional marketing. You can also consider advertising on television and non-internet radio forms of traditional marketing.
Digital marketing, on the other hand, deals with Internet-based channels like online ads, search engines, and email. Online marketing strategies include SEO, pay-per-click (PPC) advertising, content marketing, and social media marketing.
Today, more and more people turn to the Internet to get information and make purchase decisions. As this occurs, companies are increasingly shifting their marketing budgets from traditional to digital.
In addition to the ability to reach customers, Internet marketing offers various other advantages as well, including:
Cost-effectiveness
Accurate results tracking
Precise targeting
Personalization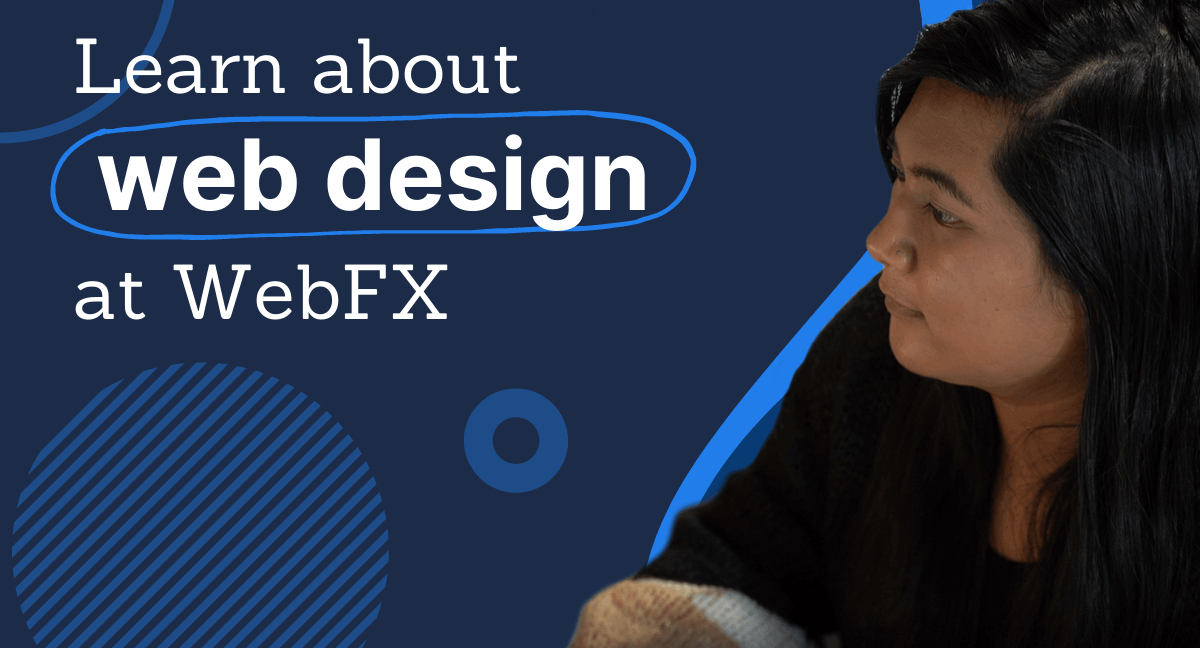 Search engine optimization
Search engine optimization, or SEO, refers to optimizing your website so that it ranks well in search results on Google, Bing, and other search engines for keywords related to your business.
Showing up on search engine results pages (SERPs) for relevant keywords improves your brand awareness and drives qualified traffic to your site, which can turn into leads and sales.
A valuable subset of SEO for many businesses is local SEO, which focuses on reaching users near your business's location.
At WebFX, we offer comprehensive SEO services and local SEO services and have been named a top SEO agency by Clutch.
Pay-per-click advertising
Another important Internet marketing strategy for cost-effectively driving visitors to your website and boosting sales is pay-per-click (PPC) advertising.
PPC advertising is a form of online advertising in which the advertiser only pays when users click on their ad. PPC ads can show on SERPs above the organic search results, as well as on other websites. You can use precise targeting to ensure the right users see your ads.
These online ads are an excellent way to drive sales from qualified leads, as users who click on PPC ads are likely to be closer to a purchase decision.
As an experienced Lancaster, PA digital marketing agency, we've managed PPC campaigns for hundreds of clients across numerous industries. Through our PPC management services, our expert team can handle all aspects of your PPC campaigns.
Email marketing
Another useful digital marketing strategy for Lancaster businesses is email marketing. With email marketing, you can send newsletters, lead nurturing campaigns, and other emails to qualified leads and existing customers, building customer relationships and driving conversions.
Email is a great marketing channel for product-based businesses to increase online sales. It also allows companies to stay in touch with current customers, increasing the likelihood of return visits and continued purchases from repeat customers. When utilized correctly, email marketing can have the highest ROI of any other marketing technique at your disposal.
When you work with WebFX on email marketing, you'll get custom email strategies, high-quality copy and design, expert campaign implementation, and advanced email marketing technology.
Social media marketing
Another valuable online marketing channel is social media. Social networks such as Facebook, Twitter, Instagram, and LinkedIn can help you grow your brand, build customer relationships, reach new leads, and drive sales.
In addition to organic social media posts, you can run ad campaigns on social media sites, which can introduce your brand to new users and boost sales.
At WebFX, we provide social media management and social media advertising services for our clients in Lancaster and around the country.
Content marketing
Content marketing is a valuable digital marketing strategy on its own, and it also plays an integral role in various other Internet marketing strategies.
This strategy involves creating content, such as blog posts, videos, and infographics, and distributing it online. Strategically creating online content can help people discover your business, help establish your brand identity, and bring qualified leads to your website.
Content marketing provides content you can share and promote through various other strategies like SEO, PPC, social media, and email.
The WebFX digital marketing team can help you develop a smart content marketing strategy and create the content you need for your strategy to succeed.
Web design and development
Another crucial part of digital marketing is web design and development. Your website often provides the first impression of your business online, and it's where your other online marketing campaigns will point your potential customers.
To improve customer relationships and maximize conversions, you need a professional-looking website that makes it easy for users to find what they're looking for.
At WebFX, we offer a wide array of web design and web development services, and our team has won more than 50 design awards.
Conversion rate optimization
Conversion rate optimization, or CRO, is another important digital marketing strategy that can help you get more out of your other campaigns.
CRO focuses on maximizing the percentage of site visitors that convert, which can include making purchases as well as taking other actions that lead users closer to purchases, like signing up for email newsletters.
A CRO strategy involves testing various aspects of your site to determine what leads to the most conversions, and then updating your site accordingly.
At WebFX, we're CRO experts and can help your Lancaster, PA business maximize conversions.
See how WebFX created a YTD SEO conversion increase of 113% and a YTD SEO user increase of 46% for a client.
Read the Case Study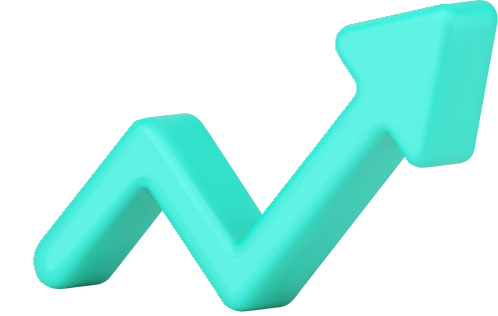 The qualities of a top marketing or SEO company in Lancaster
If you're looking for an SEO company or digital marketing company in Lancaster, PA, it's crucial to know what qualities to look for. To make sure you find a reliable agency that'll be worth the investment, look for the following attributes:
An online portfolio and case studies of past work
Custom strategies tailored to meet your business's needs
Positive reviews and testimonials from past clients
A dedicated project manager on your account
Friendly, helpful support and customer service
A focus on driving results that provide real value to your business, such as increased sales and revenue
Consider your options very carefully. If the company you're considering can't meet these basic expectations, look elsewhere. You deserve to be treated better than "just another client!"
Our services are unmatched.
Net Promoter Score (NPS) is the leading metric for customer satisfaction.
WebFX clients score 394% higher than the industry average.
Want to learn more about Lancaster digital marketing?
If you still want to learn more about how Lancaster digital marketing can benefit your business, WebFX is here for you.
We offer all the Lancaster digital marketing services mentioned above, and in the last five years, we've generated more than $3 billion in client revenue. Not to mention, we have more than 863 glowing client testimonials.
To get in touch with your digital marketing agency in Lancaster, contact us online or give us a call at (888) 601-5359.
Unlock revenue growth for your business with our world-class expertise.
Our team is made up of elite designers, developers, and marketers. For us, it's not just a job — it's a driving passion. And that passion has led to some of the best work on the web.
Don't take our word for it! We're proud of our many customer testimonials on Clutch. We've earned a 4.9 out of 5 with over 260+ ratings.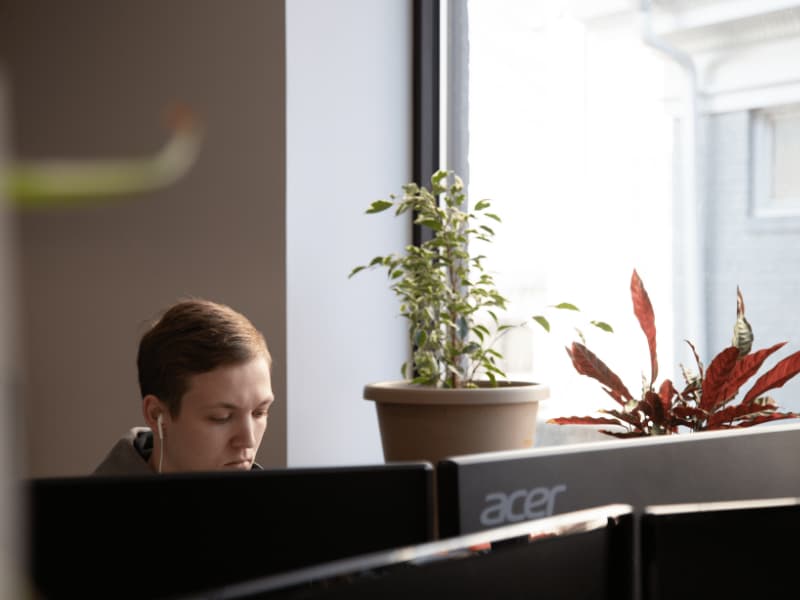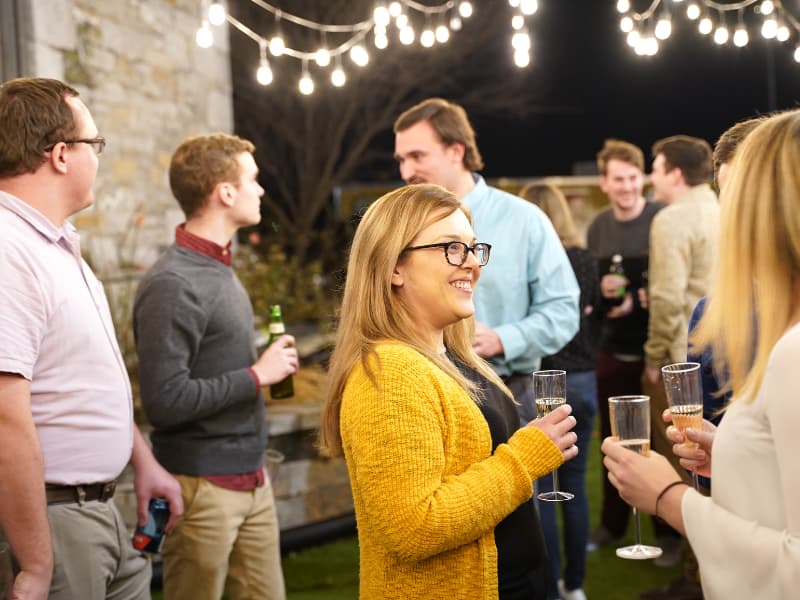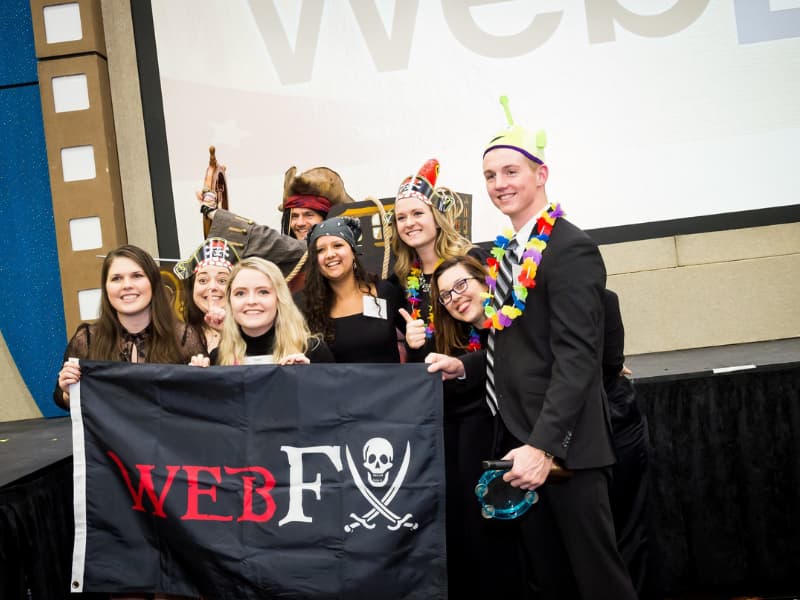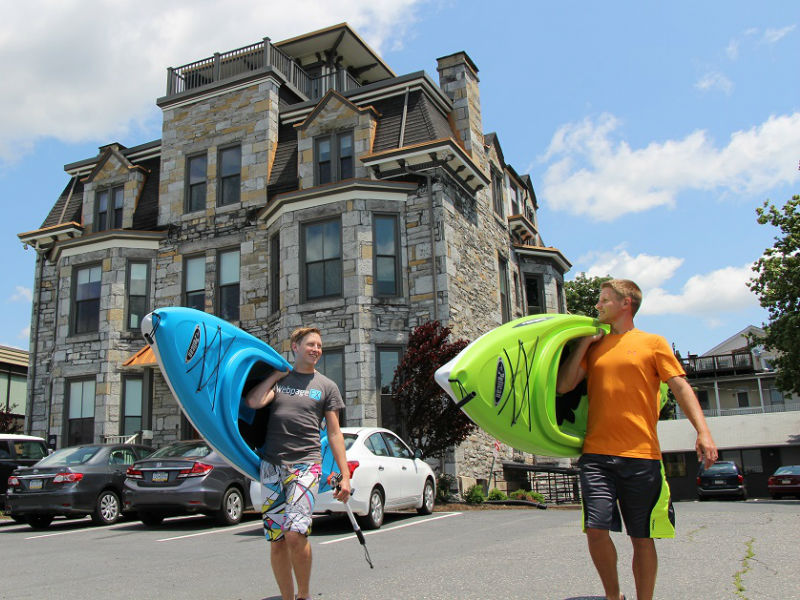 Driving Digital Revenue For Our 863 Satisfied Customers