6 Amazon SEO Tips to Boost Your Listings and Sales
Amazon accounts for 43% of all online sales. This retail giant is one of the largest and fastest-growing retailers on the web. Many businesses sell products on Amazon, so if you want to help your business stand out and reach more customers, you need to use Amazon search engine optimization (SEO). On this page, we'll discuss six tips to help you use Amazon SEO to improve your rankings. If you want to learn more, give us a call at
888-601-5359
or keep reading!
How does Amazon SEO work?
Before we dive into our Amazon SEO tips, it's important to understand how Amazon ranks products. The way people search on Amazon is different than Google, so there is a slight learning curve.
When people search for products on Amazon, they can only find your products if their search queries match your keywords. This creates a challenge because you must use keywords that your audience uses to find products like yours.
The important thing to note is that Amazon's A9 algorithm focuses on displaying products first that increase purchase likelihood. The algorithm focuses on two factors: performance and relevance. Performance is based on how well your products sell and relevance is based on how your keyword match the search query.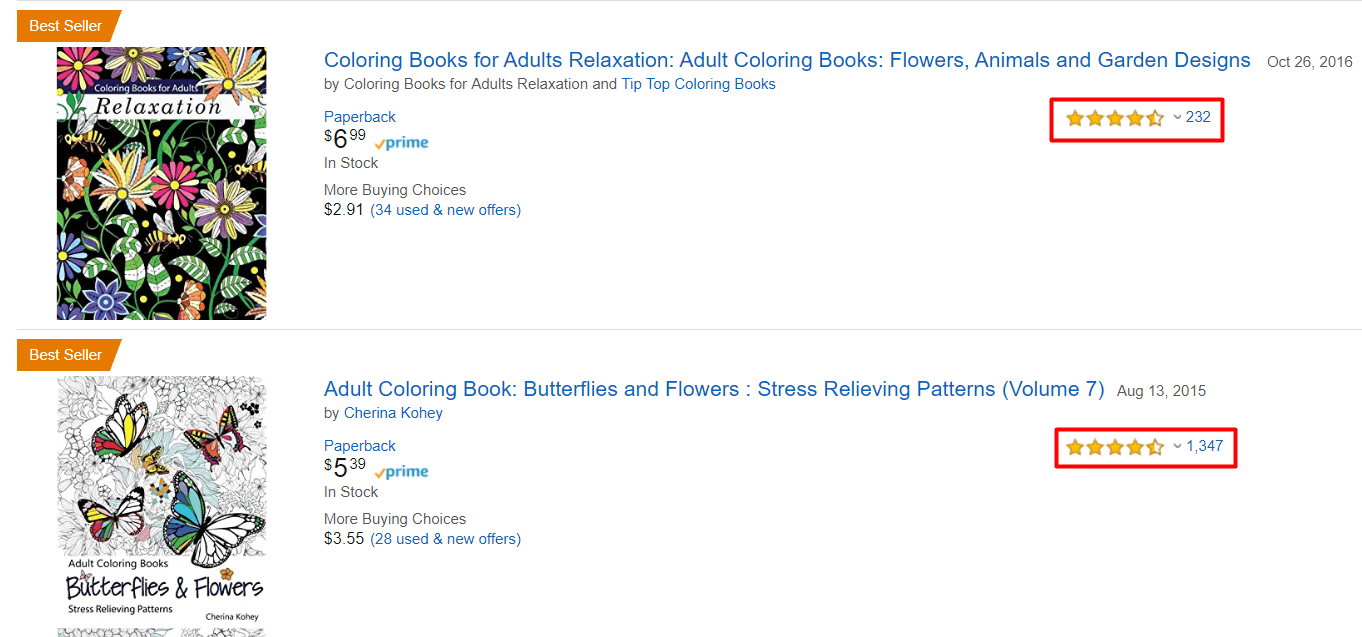 Therefore, keyword selection is challenging. It isn't enough to choose the right keywords to get your products to rank. You need to offer products that consumers will want to buy or one that consumers already buy frequently.
Amazon wants to display the products that best fit users' queries. When you optimize your listings, you need to focus on the buyer's experience and how you can make it even better.
6 tips for improving your Amazon SEO
If you want your audience to find your products, you need to improve your Amazon rankings. It will help you reach more valuable leads that are interested in your products.
Once you audit your Amazon SEO, you can use the following tips to make improvements.
1. Conduct keyword research
If you've used SEO previously, you probably know about conducting keyword research. With Amazon SEO, keyword research has some similar qualities to traditional SEO, but with a few more buyer-focused attributes.
Just like traditional SEO, you want to focus on long-tail keywords. These are keywords that contain three or more words. When people search for products on Amazon, they use long-tail keywords to find products.
Long-tail keywords will help more interested leads find your product listings. It is important that you focus on all relevant keywords. You don't want to miss out on potential leads because you didn't include certain keywords in your Amazon product listings.
To help you figure out the right keywords for your Amazon SEO campaign, you can use a free tool called Sonar. This is an Amazon SEO tool that focuses specifically on keywords that people use on Amazon. It helps you see the search volume for each keyword, which enables you to prioritize them in your Amazon SEO campaign.
Once you select your keywords, you need to integrate them into your listings. You need to use them in places like the product titles and descriptions. This will help your products appear in search results for those keywords.
2. Manage your reviews
Reviews are a crucial part of any business. They can be the reason a person buys your products or decides to pass. It is important that you manage product reviews to help improve your Amazon SEO campaign.
For the most part, the products in the top of Amazon's search results generally have four or more stars. These are products that have great reviews and people enjoy. You want to encourage your audience to leave feedback about their experience with your products.
When your audience leaves feedback, there's a good chance you'll receive negative reviews. As part of managing your reviews, you need to take the time to respond to negative reviews. It will prevent you from deterring future customers.
Your response to negative reviews allows people to see how you handle negativity. If you address the issues, offer to replace broken or damaged products, and respond to questions, you'll encourage more people to buy your products. They will feel more confident that your company takes issues seriously and that if they have an issue with your products, they know you will respond.
This will lead to more conversions and positive reviews. It will improve your rankings in Amazon search results.
3. Optimize your title
The way you format your title will affect where you appear in the search results. It's important that you include all vital elements into your title.
The general format for creating a product title is:
[Brand] [Feature] [Material] [ Key Ingredients] [Product Type] [Model Number] [Size] [Package Count] [Color] [Flavor]
This is the general rule of thumb for how to order your title. These categories may not all apply to your products, but you want to use the ones that do. The order of your title impacts how your audience finds your listings, so it is important that you stick to the proper order.
When you optimize your title, you want to place your most relevant keyword first. This ensures that people always see your most important keyword, regardless of how short or long the title appears in the search results. It also helps your listings appear in the most relevant search results.
4. Follow image guidelines
Images play a vital role in the purchasing process. People need to see products from different angles to get a better sense of how the products look. It's a key component to help build confidence and trust with your audience — especially since they can't physically see the product in front of them.
Amazon encourages you to use product images that are larger than 1000×1000 pixels. This is because they have a zoom feature that allows users to zoom in one images when they are above that dimension. If you want to provide a more positive experience for your audience, you need to use images that are larger than the previously stated dimension.
The ability to zoom in can potentially increase sales for your business. People can look at your products more in-depth and get a better sense of how it looks. It becomes even more beneficial when you post multiple photos with different angles, where an audience can use the different zooming features.
Adding zoomable images doesn't directly impact your Amazon SEO, but it does improve your conversion rate. When you earn more conversions, you improve your listing's ranking. It can also help you earn more reviews, which also positively impacts your product listing's performance.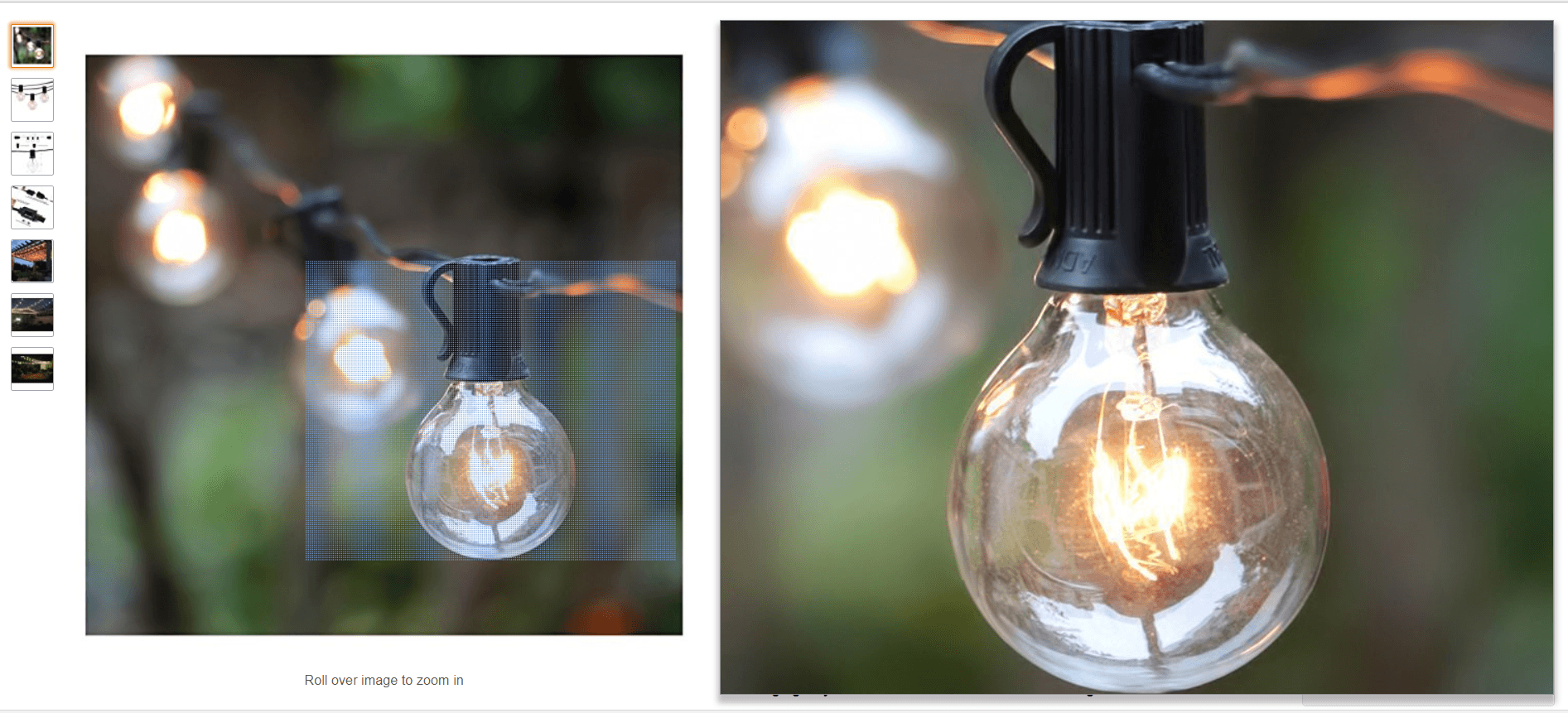 5. Consider your price
Pricing is an important factor for consumers. They want to get the best product for the least amount of money. When you post your product on Amazon, you need to look at how your competitors' pricing.
If you're selling your product for $100 and all your competitors have a similar product for $20 – $30, you won't help your Amazon SEO campaign. In fact, your product list won't rank because it is too expensive. Your audience will choose a cheaper product that suites their needs.
To have competitive listings, you need to see how your competitors are pricing products similar to yours. This will help you get a better idea of how to price your product and see if your product can even compete amongst the competition.
6. Use bullet points in product descriptions
When you post a product, you probably have a lot you want to say about it. After all, you really want to sell your audience on the benefits of your products compared to the competition. When you do this, it is important that you break down your information, so it is manageable for your audience to read.
The best way to do this is to break down your product descriptions into bullet points. It's an easy way for your audience to digest the information. People like when information is concise and easy to read.
Products with bullet points tend to convert better, too. People read the information more and feel more informed to purchase. This helps improve your Amazon SEO ranking because you earn more conversions.
Let WebFX help you optimize your SEO ranking on Amazon
Amazon is a great place for you to post your products and help interested leads find your products. If you want to make the most of your Amazon listings, you need to invest in improving your Amazon SEO. At WebFX, we know how to use SEO to improve your product rankings.
When you partner with us, you'll get a team of 500+ experts that have the skills and experience needed to create effective campaigns. We're a full-service digital marketing company that specializes in SEO services. Our team knows how to effectively optimize your Amazon listings to help you reach more interested leads.
If you are looking for a company that drives results, look no further. To date, we've driven over $3 billion in sales and over 7.8 million leads for our clients. We focus on driving success for our clients first.
Our clients love the work we do for them. We have over 1020 client testimonials that attest to the great work we do for our clients. Check them out to see what our clients are saying about partnering with a top SEO company!
Build better Amazon listings today
If you're ready to start building better Amazon listings to attract more leads and earn conversions, contact us online or call us today at 888-601-5359 to speak with a strategist.
We look forward to hearing from you!
Earn a 20% greater ROI with WebFX