How to Rank on Amazon: 6 Tips for Boosting Amazon Product Rankings and Sales
Amazon accounted for 45% of all U.S. ecommerce sales in 2023. Selling on Amazon provides your business with a great opportunity to reach valuable leads that convert. But how do you rank on Amazon so customers can find your products? Keep reading to find out!
With dozens of people searching for products like yours, it's important to optimize your product listings. You want to get your products ranking at the top of the search results to help your business earn more conversions. So, how do you rank your products on Amazon?
On this page, we'll provide you with six tips for improving your Amazon rankings. If you want to optimize your product listing to reach more valuable leads and improve your rank, call our Amazon Seller agency today at 888-601-5359 to speak with a strategist about a custom Amazon SEO campaign.
When you're trying to get your products to rank on Amazon, you should understand how Amazon ranks products. This is because Amazon's algorithm is much different than Google's. If you've tried to rank on Google, the same tactics won't apply to Amazon.
Amazon's A10 Algorithm focuses solely on products listed on Amazon. Factors like social media and backlinks don't influence Amazon's algorithm like they do Google. When users conduct a search on Amazon, the algorithm pulls relevant results from their catalog of listed products.
So, how does Amazon determine which products appear first in the search results?
There are numerous factors that influence the order of products:
Customer reviews: Amazon ranks products higher that have a 4+ star rating. They're in the business to earn conversions, and people are more likely to purchase products with a higher star rating.
Image quality: Leads want to see clear images of your products, so they can judge if your product is right for them. High-quality images lead to a higher chance of earning conversions.
Pricing: Amazon can predict your conversion rate based on your pricing. If your products are priced higher than the competition, they will assume your conversion rate will be low (because users want the best deal) and will rank your product lower.
Relevance to query: Amazon ranks your product based on how relevant it is to the search results. It bases this information on your title, description, and keyword selection.
These are all important factors to consider when you're trying to get your products to rank in Amazon's search results.
6 tips for boosting your Amazon product ranking
Now that you understand how Amazon ranks their products, it's time to start optimizing your product listings.
1. Earn customer reviews
One of the best ways to improve your Amazon listing's ranking is to earn customer reviews. Amazon cares about customer satisfaction because they want people to continue to buy and want new people to convert. Products with good reviews rank higher because they're more likely to end in conversion.
When people purchase your products on Amazon, ask them to leave a review about the product. Encourage your audience to be honest about their experience. You don't need to earn all 5-star reviews to improve your ranking.
In fact, it is better to earn a mixture of reviews. If people see your product has all 5-star reviews, they may wonder if the reviews are authentic. People want to see products with 4+ star rating because they can see what people like and dislike about the product.
When you get bad reviews, take time to respond to them. Trying to correct issues or recognizing poor experiences says a lot to future buyers. They can feel confident that your business will try to rectify things if they have a poor experience with your product.
2. Integrate keywords for Amazon SEO
Optimizing your Amazon listing starts with choosing the right keywords. Your Amazon keywords will help you reach relevant leads, which will lead to more conversions (and a boost in your ranking).
You can use Amazon keyword tools, like Sonar, to find Amazon-specific keywords. Your most important keyword should be placed in your title. This is the most relevant keyword to your listing.
When you fill out your Amazon listing, include other keywords in your product description and details. You only need to integrate your keywords once to rank for them. This allows you to rank for other specific keywords, so you can drive more valuable leads to your product.
As an example, let's say you're trying to sell rubber boots. When you plug "rubber boots" in Sonar, you generate keywords like "rubber rain boots" and "[men's/women's/kid's] rubber boots." These are great keyword options to include if you were listing rubber boots.

For the keywords you can't fit into your description, you can plug them into the backend of your listing. Amazon offers backend keywords which, as the name says, appear on the backend of your site. Users can't see these keywords when they look at your listing, but your product can still rank for them.
By integrating the right keywords into your listing, you'll encourage more relevant leads to find your listing. This will lead to more conversions, which in turn boosts your Amazon ranking.

3. Upload high-quality images for your Amazon listing optimization
When you sell products online, it's important to provide your audience with valuable information that helps them convert. Photos are one of the most important elements to helping your business earn conversions. When you add photos to your Amazon listing for Amazon SEO, they must be high-quality images.
Amazon has a zoom feature where users can zoom in on products to get a better look. It's a helpful tool that encourages more people to buy products.
If they have to zoom in on a low-quality photo, they won't get to see all the details of your product. It can deter them from converting. By using high-quality images, your audience gets a better look at your products and can see if they're a good fit for their needs.
4. Use the parent-child feature
When your customers are looking at your product, they want to see all their available options. If you offer a product in multiple colors or sizes, your audience wants to see them. They don't want to look at individual listings for each color or size you offer.

With the parent-child feature, you keep all your varieties in one listing. If you were trying to sell a t-shirt, you could list the different colors and sizes in one product listing. This makes it easy for your audience to look at their options and decide which one is best for them.
This also means that you garner all your reviews in one place too. It's a great way to boost your product and keep leads on one listing.
5. Optimize the price
Your price influences your products' rankings. Amazon looks at your price compared to the competition and estimates your conversion rate. If your product is more expensive than your competitors' products, Amazon will rank your product lower because it won't believe that you will get as many conversions.
This is due to the fact that users want the best deal on a product. If your competitors are listing their product around $30 and your product is $60, your audience is more likely to go with one of your competitors because it is cheaper. Amazon knows this and therefore won't rank your product as high for that keyword.
When you want to rank for a particular keyword, look at how your competitors list their products. What is the general price range? If the prices fit in your product's price range, it's a great Amazon keyword to rank for to reach valuable leads.
6. Answer questions to indirectly affect Amazon product ranking
Answering questions is an indirect factor that influences your Amazon product ranking. It doesn't directly influence your ranking, but it does influence conversions (which do impact your ranking).
Amazon does put value on it, though. The number of questions asked about your product is placed at the top of your listing, along with reviews. Amazon knows that people will ask questions, so they list the link to them at the top of the page.

When your audience asks questions, take time to answer them. There's a chance that other people in your audience have similar questions about your product. If it's been asked, they can find the answer to their question.
Think of it this way: if customers don't know the answer to their question, they don't buy the product.
By addressing questions, you help encourage people to purchase the product. It will earn you more conversions for your Amazon listing, which will lead to improving your ranking.
Partner with a team of ecommerce masters!
WebFX campaigns have delivered more than 12,936,451 ecommerce transactions in the last 5 years
Read the Case Studies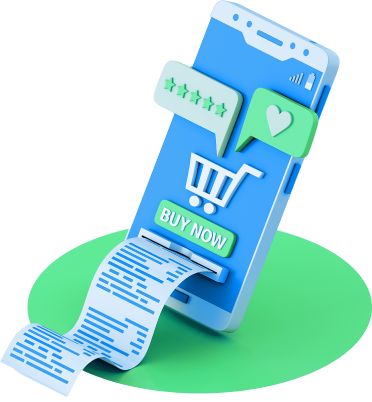 WebFX will help you boost your Amazon product ranking
When you know how to rank on Amazon, you help your business reach more valuable leads. It creates an opportunity for your business to earn conversions and continue to boost your Amazon SEO ranking. At WebFX, we have the knowledge and expertise to help you rank your products higher on Amazon.
We're a full-service digital marketing company that specializes in SEO for Amazon. We have a team of 500+ experts that will help you optimize your Amazon product listings to perform better in the search results. With more than 25 years of experience, we know how to help you get your products ranking better in the search results.
If you're looking for a company that drives results, look no further than WebFX. To date, we've driven over $3 billion in sales and over 7.8 million leads for our clients. We focus on driving the best results for your campaign first.
Want to know what it's like to partner with us? Check out our 1020+ client testimonials from a variety of industries!
Start optimizing your Amazon product listings today
If you're ready to start improving your Amazon product listings' ranking, contact us online or call us today at 888-601-5359 to speak with a strategist.
We look forward to helping your business reach new heights!
Earn a 20% greater ROI with WebFX