What's a Good Budget for SEO?
Budgeting for your search engine optimization (SEO) can be difficult, especially if your business is new to Internet marketing. Unfortunately, there isn't one magic number that you can set aside to pay for your SEO — after all, SEO is constantly changing, and that means you have to keep up with those changes.
However, before you throw your hands in the air in frustration, there are some easy ways to determine how much to spend on SEO. You just have to take it step by step. You can also contact us online or call 888-601-5359 today to speak with one of our experts!
Good agencies have more than 50 testimonials.
Great agencies have more than 100 testimonials.
WebFX has over 1000+ glowing client testimonials.
See What Makes Us Stand out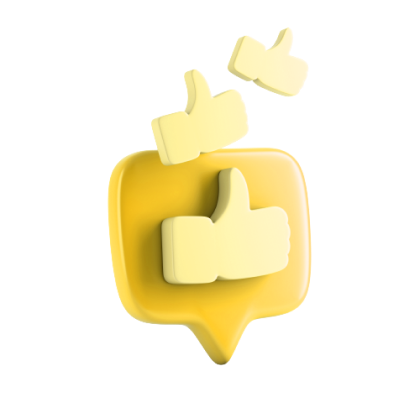 Step One: What strategies work for your needs?
Your SEO budget can include money for dozens of different strategies, including:
Website creation
Website maintenance
Website updates
Landing page creation
Blog creation
Social media marketing
Multimedia
Link building
Pay-per-click ad campaigns
Some of these, such as website creation, are one-time solutions that are built to last for a while. Others are ongoing SEO efforts, such as link building, social media marketing, and website maintenance.
One-time costs will probably involve a significant investment, while ongoing processes will probably be more spread out. However, that money is well spent if you work with a reputable web development provider. After all, the point of SEO is to generate sales leads and convert site visitors into paying customers to build your revenue.
Step Two: What can you do in-house?
Now that you've determined the strategies you want to use, you need to discover if you can handle any of them in-house. For example, your marketing team may be able to keep up with some strategies like a PPC campaign. Though they'll probably be starting from scratch, it could still cost less initially than other possibilities.
Of course, there could also be some strategies that your business doesn't have the time to implement, like website maintenance. For those, it's best to choose an outside agency that can help you achieve your goals. But before you contact an agency, make sure your budget is in order.
Step Three: What can your budget handle?
You probably have a marketing budget already set aside, but if it's already maxed out, you'll need to add to it. SEO services are essential to successful businesses.
And make no mistake—your competitors aren't sitting by and waiting for miracles. They're taking advantage of SEO every day. If you don't keep up, they'll leave you behind.
Realistically, you don't want to reduce your business to just "getting by." You can make a small initial investment in SEO to get started and continue from there. In fact, most SEO providers will offer tiered pricing, so you can find the right amount for your business.
Step Four: Interview SEO agencies
With your budget finalized, and your SEO strategies laid out, it's time to evaluate and interview potential SEO providers. Look for agencies with a proven track record and a strong customer base. Not only should their websites showcase their abilities, but they should make you feel confident that they understand SEO inside and out.
If you have trusted mentors inside or outside your industry, ask around and see which SEO companies they prefer. Then, schedule some telephone or face-to-face interviews to start the process. And ask questions — this is your business's livelihood we're talking about, so you should know all the facts before making a final decision.
Step Five: Evaluate
After launching your SEO campaigns, it's time to focus on evaluation. While your SEO provider will supply you with regular reports, it's up to you to look through the reports and ask questions. Stay on top of your SEO, but don't worry about day-to-day fluctuations. SEO is about the long-term gains, so check that you're steadily growing over long periods of time instead of short bursts.
Over time, you may find that your successful SEO campaigns lead you to a place where you can spend more money on new strategies. At that point, you can always increase your budget accordingly, knowing that it's a wise decision that will pay you back.
WebFX is a partner businesses trust.
Hear from HydroWorx, who saw a 236% increase in organic sessions with WebFX services.
Watch the Video Testimonial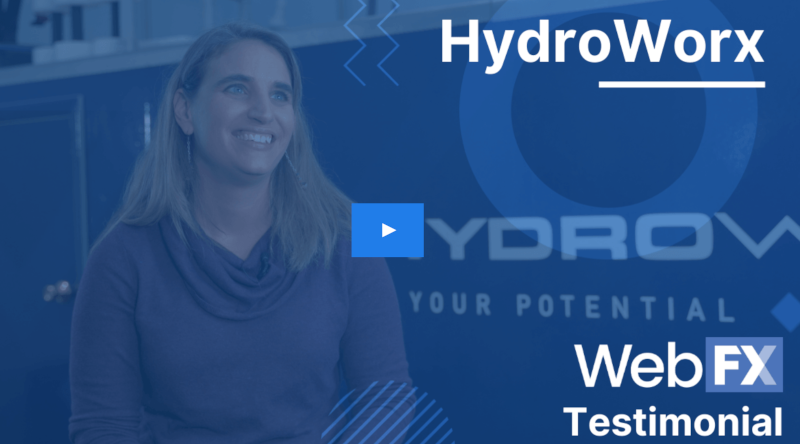 How WebFX can help
WebFX is an Internet marketing agency that knows how to effectively promote your website and grow your brand. Our award-winning team of web designers, developers, marketers, and copywriters know how to provide a positive experience to users while maximizing the chances that your site will show up in search engines. When you partner with us, we make sure we reach — and even exceed — the goals that you've set for your company.
Contact us today to grow your brand.