SEO Questionnaire: What to Know Before You Pick an Agency
There are tons of search engine optimization (SEO) agencies in the world, and picking the right one for your business can feel like a gamble. After all, there are still SEO agencies out there that don't do a whole lot, but charge clients like they're reinventing the wheel.
To make sure you don't fall into that money pit, you can use this handy questionnaire to determine your company's needs and evaluate your potential agency partners.
You can also contact us online or call 888-601-5359 today to speak with one of our experts!
Questions to ask yourself before you find an agency
Before you start looking for partner agencies, you have to define what you want from the partnership.
You can usually do this with a couple quick questions.
1. What are your goals for your site?
Most importantly, you need to know what your business needs from the Internet to be successful.
If you're just starting out with SEO, you'll likely have broad answers, like:
More customers
More brand awareness
More industry recognition
Stronger reputation
You may have another goal in mind, but these are four of the most common.
And with that in mind, you can move to the next question.
2. What do you want your site to do?
The most obvious answer to this question is to reach your goal. But how, specifically, how do you want to do that?
Do you want your site to be ultra-modern and sleek, or would something more modest do the trick? Do you want to become the encyclopedic resource for your industry, or are you more focused on targeting new potential customers?
There's no wrong answer, but it's important to have an answer before you proceed.
3. How will you measure your agency's success?
This is the last pivotal question, and it's hard to put into words if you've never worked with an agency before.
The most common way to measure agency success is by looking at your revenue streams. Evaluate how much money you've made monthly or annually to get an idea about what's working.
You could also look at the number of employees your company has. If you've increased hiring dramatically over the year you've worked with an SEO agency, they're probably doing something right.
If you wanted, you could also defer to your agency's success metrics to determine whether or not they're doing a good job. But the problem with that is that they control what you see. It's best to have a success metric in mind that you can use without your agency's help.
Independent research from Clutch has named WebFX the
top SEO company

in the United States.

Clutch has personally interviewed more than 250 WebFX clients to discuss their experience partnering with us.

Read More Clutch Reviews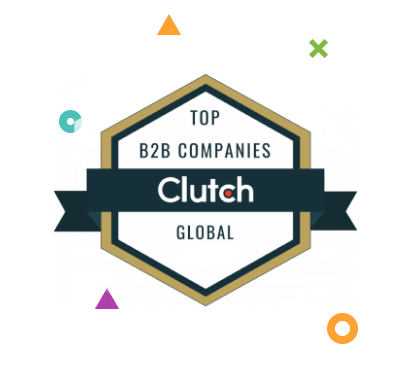 Questions to ask an agency
Now that you have all your ducks in a row, it's time to talk to some agencies.
An SEO request for proposal is a great way to reach out to multiple agencies and bring them to your doorstep. That way, you don't have to spend hours researching agencies to find the tiny nuances that make them different.
Instead, they tell you what they have to offer, and you can compare everything from the comfort of your email inbox.
Once you have all their information, you can narrow your list down to a handful of good fits. Then, you can fire off some important deciding questions.
1. How long have you been in business?
If an SEO agency has been around for years, it means they're managed well. They've made it through lots of client demands, a recession, and countless search engine algorithm changes — and they're still here.
With that kind of experience under their belts, you can be sure they're well-versed in what makes a site successful. Even if an agency doesn't flat-out tell you their secrets to success, the ability to retain satisfied clients for years is a positive sign.
2. How do you stay up-to-date?
SEO is constantly changing, and if an agency can't answer this question, there's a major problem.
All successful SEO agencies keep up with industry news, look at data themselves, and decide whether it's worth their time or not.
That's because SEO is a data-driven industry where almost everything is quantifiable. SEO is about data, and a good agency will follow those numbers to success.
3. How will you indicate whether you're successful?
Every SEO company needs a way to show you that their work is worth your dollar.
The exact metrics that they use to show success will vary based on what you want for your site, but they should have at least a few good ideas off the cuff about how they'll evaluate your online success.
That could include traffic, conversion rate, time on page, bounce rate, and other metrics available through Google Analytics, one of the most popular platforms for metrics.
4. How will you measure and report success indicators?
This question overlaps slightly with the last one, but it's wise to ask each agency point-blank what you can expect from their reports. You can get as detailed as you'd like with this question.
Will you see charts of your site's improvement since they started using a strategy? Or will they just show you the raw numbers? How often can you expect reports?
Regardless, it's important to understand what to expect so you can find the information that matters to you the most every reporting period (monthly, quarterly, etc.).
5. When are you available for client questions?
Communication is key when you partner with an SEO agency. That's why you should know exactly when you can ask questions and learn about what's going on with your site.
Some agencies determine communication time based on how much you spend or how much work your site requires. But regardless of what you're paying, you should know a time that you can call and find out what's going on, even if it includes a brief summary.
6. What's your client retention rate?
Client retention rate is one of the best indicators of client satisfaction. After all, if clients weren't happy with an agency, they wouldn't stay. The industry average for client retention changes pretty often, but a "good" retention rate will hover around 60% or 70%.
For agencies with less than that, you'll probably have to ask a couple more questions to figure out why their retention rate is so low.
It could be a bad economy, it could be intense local competition, or it could be that they just don't know. And if they don't know, that's a major red flag.
7. What are some examples of your past work with clients?
Every agency should have a portfolio of their past work, just like an artist or writer. Their portfolio should be available upon request, if it's not available on their website.
Sometimes, an agency's clients won't consent to being a part of their portfolio, and that's fairly common in the industry. However, an agency should at least have a handful of successful projects they can show you.
8. What do your clients say about you?
A good agency should know what its clients say about it. Whether it's in a phone call, email, or even a tweet, good work does not go unnoticed.
And neither does bad work.
Agencies that can share client testimonials with you probably have a track record of success. And agencies that can't may not.

Now that you know what to prepare and what to ask, this is where WebFX stands on each question.
Learn how we increased traffic by over 40%, and conversions by over 100% for an ecommerce client.
Read the Case Study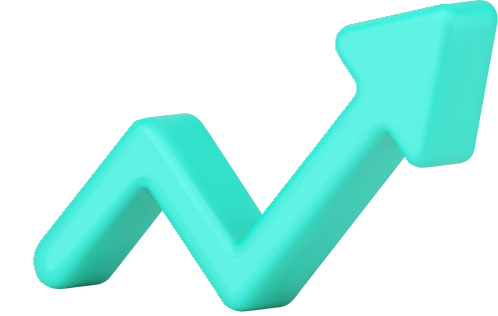 What you should know about WebFX
At WebFX, we believe in transparency and full disclosure. It's one of the biggest reasons we publish our SEO pricing online while other agencies only offer it to people who contact them.
In the interest of fairness, here are our answers:
1. How long have you been in business?
We've been around since 1997, which means we're one of the oldest SEO agencies in the world.
2. How do you stay up-to-date?
We have a team of dedicated SEO experts who are passionate about the industry. They individually keep up with the latest trends in SEO, they frequently write about them, and they implement them for their clients.
We also have an ongoing learning program, where each member of our team earns points for reading books, taking online courses, and watching videos on SEO, PPC, social media, design, and the marketing industry as a whole.
Basically, staying up-to-date is an integral part of each person's job.
3. How will you indicate whether you're successful?
This depends on what you want to achieve. However, most of the metrics we use are time-sensitive so we can tell how much we're helping your site.
Some of the most common success metrics we use are:
Traffic: How many people come to your site.
Conversion rate: How many people become paying customers.
Revenue: How much money you've earned online.
Rankings: How well your site shows up for relevant searches on Google.
Backlinks: How many sites you've earned from reputable sites.
These are just a handful of success metrics we use with our clients, and the exact ones we use for your plan will depend on your vision and business needs.
4. How will you measure and report success indicators?
We use a combination of Google Analytics and proprietary software, namely MarketingCloudFX.
That way, we can track almost every aspect of your business, including incoming customer phone calls, leads you acquire, and more. We compile these metrics into reports for each of our clients monthly, meaning you'll get an in-depth look at how your strategy is progressing on a regular basis.
5. When are you available for client questions?
When you partner with WebFX, you'll be assigned to a dedicated account manager who will create and oversee your SEO strategy. They'll be your direct point of contact, and you can email them at any time to set up a call.
While individual schedules vary, there is always someone at WebFX between 8:00 a.m. and 5:00 p.m. EST to take your call, and we usually have a few night owls who stick around even later.
We'll also tell you when we're closed for holidays and when someone working on your site is going on vacation. That way, you always know what's happening with your site and who's responsible.
6. What's your client retention rate?
We've retained more than 90% of our clients year-to-year for several years in a row.
7. What are some examples of your past work with clients?
We have an extensive online portfolio that you can browse whenever you'd like.
We're also proud that our work has earned awards in the past.
8. What do your clients say about you?
We have hundreds of testimonials from clients, and we appreciate every one of them.
These are real SEO results driven for a WebFX client.
You're next.
Learn More About SEO Services


260%
increase in organic revenue

198%
increase in organic transactions
150%
increase in organic traffic

3872%
increase in sessions from SEO
WebFX is an SEO specialist agency
If you're on the search for the right SEO specialist agency for your business, WebFX is here to help. You already know the details on our company, and our team of SEO experts is happy to go above and beyond to get the results you want.
Are you ready to get more from the web? Contact us today to start laying out an SEO strategy for your business!
How Is Your Website's SEO?
Use our free tool to get your score calculated in under 60 seconds.