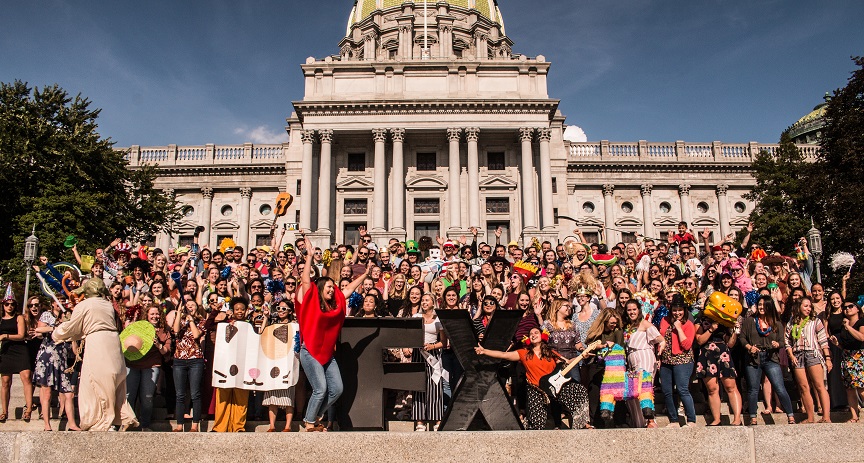 Earn More Orders With Marketplace Product Video Production Services
Build more interest and drive more sales with professional product videos that highlight the quality, uses, and unmatched benefits of your item. Put your products in the spotlight today with our marketplace product video services for Amazon, Walmart, eBay, Shopify, and more. View our plans and pricing to get started or request a proposal to chat!
Explore Marketplace Product Video Plans
Optimized for Walmart, Amazon, Target, eBay, Shopify, and WooCommerce

Backdrop color: White

Source mp4 file provided
Optimized for Walmart, Amazon, Target, eBay, Shopify, and WooCommerce

Backdrop color: White or black

Source mp4 file provided
Optimized for Walmart, Amazon, Target, eBay, Shopify, and WooCommerce

Backdrop color: Custom

Source mp4 file provided
Grow your online sales with marketplace product video production services
Do you want your products to stand out from the competition? Marketplace product videos are a fantastic opportunity to do just that.
Through years of experience, WebFX understands that video content can help your products catch the attention they deserve and build trust with your buyers. In fact, 90% of consumers credit videos to helping them make purchase decisions.
Just imagine what a product video could do for your company's bottom line with a fact like that!
With this in mind, we've designed our product video production services to:
Showcase your product from multiple angles
Highlight your product's key features that will benefit the consumer
Build your trust with consumer's by using appealing visuals
Learn more about what our services include by viewing our plans and pricing now!
Or, contact us online (you can also give us a ring at 888-601-5359) to chat with an experienced strategist one-on-one about your business and its video needs!
WebFX Marketplace Product Video Production Pricing
What are marketplace product videos?
Marketplace product videos are short yet highly effective videos that showcase your product and its key features. When it comes to your products, it's important to be detailed and honest to generate interest and build trust with your buyers.
That's why product videos deliver a larger impact than product photos.
With our marketplace product video services, you'll get to choose between three product video levels: Basic, Premium, or 10X. These plans vary when it comes to video length, number of revision rounds, and more.
A marketplace product video from WebFX allows you to capture your product from multiple angles, such as wide shots, panning shots, and shots on a turntable in front of a clean, crisp background.
It will also highlight the key features that make your product invaluable by including text overlays or voiceovers, along with commercially licensed music to grab the viewer's attention. For voiceovers, we happily provide the script, which our creative team produces.
Partner with Ecommerce masters!
Campaigns managed by WebFX have earned over
1 1 5 5 0 4 0 3
TRANSACTIONS IN THE LAST 5 YEARS
Read the Case Studies
Which marketplaces support product videos?
Lots of online marketplaces support (and encourage) product videos.
That's why we optimize your product videos for a marketplace of your choice, including:
Amazon
Walmart
Target
eBay
Shopify
WooCommerce
With so many marketplaces making the push for video, why not make it a reality with WebFX?
Marketplace Product video examples from WebFX
All of our product videos are completely customized to your unique products. Available at three different price levels, Basic, Premium, and 10x, you'll be sure to find a tier that fits exactly what you need.
Basic
Premium
10X
3+ reasons to invest in marketplace product video services
Wondering if marketplace product video services are the right choice for your company?
Check out some of the benefits below:
They create a quick virtual demo
People want to find the information they need and want quickly.
Studies show that four times as many consumers would rather watch a video about a specific product than take the time to read about it.
In fact, according to one study:
84% of consumers want to see more video content on Amazon
64% of consumers want to see more video content on eBay
42% of consumers want to see more product videos online in general
This is where product videos can be extremely useful.
Essentially, they create a short demo of your product, showing how it works and its features. Meaning that your target market will get exactly what they are looking for so they can make a decision!
They eliminate consumer doubt and build trust
Not only do product videos provide consumers with useful information about the products they are looking for, but they also eliminate doubt and build trust.
Honest product videos that show what the product can do and its key features offer an excellent solution to answering shopper questions and reducing concerns because the consumer can easily get a sense of the product quality and uses.
Just imagine when you're shopping online — don't you feel more confident in your purchase when you see a video of the product first?
Studies show that 58% of consumers consider companies that create video content more trustworthy than those that don't. That means there is often a higher chance that they'll convert to buyers.
They increase conversions
Looking for a tactic that will increase overall conversions on your site? Marketplace product videos are a great place to start.
Their ability to show a potential buyer exactly what they would be purchasing in a quick and digestible format means that marketplace product videos can help drive conversions to your online business.
Statistics show that 96% of consumers find videos more helpful when making purchase decisions online. Just think about how a simple video could help your potential customers turn into buyers!
As an example, Zappos, an online shoe store, uses product videos on many of their product pages. In a case study of their site, they found their conversions and sales had increased by 6 to 30 percent for the items that included product videos. Now that's a boost!
They boost your website ranking
Not only do product videos help your users learn more about your products quickly, eliminate doubts, build trust and increase conversion rates, but they also act as a great boost to your website ranking.
This is because they increase your visitors' time on site by giving them more to look at.
When your website has higher engagement rates, visitors and potential customers stay on your site longer. Higher engagement serves as a great signal to Google because it shows that users find what they need on your website, leading to higher rankings in search results.
What industries can benefit from product videos?
If you're wondering if your industry would be a good candidate for marketplace product videos, the answer is probably yes.
Product videos are great for businesses selling physical products that you can showcase easily.
Here are a few different industries that can utilize marketplace product videos on their website and a few products to give you an idea:
Electronics
Headphones
Laptops
Phones
Smart watches
Activity and health monitoring devices
Home, repair, and industrial manufacturing
Tools and small industrial parts
Cleaning products
Small home decor pieces
Shoes, jewelry, and accessories
Foot apparel
Handbags, purses, wallets
Traditional watches
Health and wellness
Makeup and cosmetics
Hygiene products
Fitness products
Cooking
Utensils
Tableware
Cookware
Spices and other non-perishable ingredients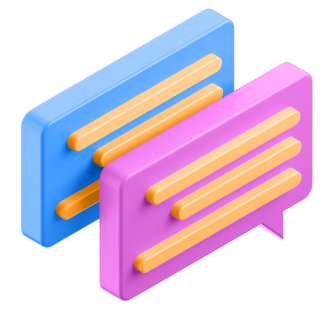 93% of customers are extremely satisfed with their digital marketing results
"WebFX has consistently driven more customers to my business year over year. It continues to climb. I'm very happy!"
View Client's Testimonials
Upgrade your product listings with marketplace product video services
If you're interested in using marketplace product videos for your business but aren't sure where to begin, WebFX can help you get started.
We're a full-service Internet marketing agency based in Harrisburg, PA.
We work to make our clients feel like family by learning everything we can about their business, industry, competitors, and goals and then work with them to make them a reality. We would love to do the same for you!
So far, we've driven over $2.4 billion in revenue for our clients in the past five years, resulting in a 91% client retention rate! We strive to keep an open communication line to create a great experience and service that you'll love.
If you're interested in our marketplace product video services for your company, contact us online today for a free quote, or call us at 888-601-5359. 
We can't wait to get to work on product videos for you!