Luna's pet store has been enjoying moderate success since it opened. She plans to grow her small business but can't afford to hire full-time marketers. So what's an entrepreneur got to do? Hire a marketing agency.
If you're like Luna and getting started with hiring a marketing firm, you probably want to know how to choose marketing vendors and the services you need to avail of. This blog post is meant to help you by going through these topics:
Feel free to jump into any topics you want to learn more about. You can also download our Request for Proposal (RFP) guides, which you can use as templates when asking for a marketing service proposal.
Need more help? Call us at 888-601-5359 to speak with an experienced strategist!
We foster and form long-term partnerships so that your business has long-term results.
Over 90% of WebFX clients continue partnering with us into year 2 of their campaign.
Hear from Our Happy Customers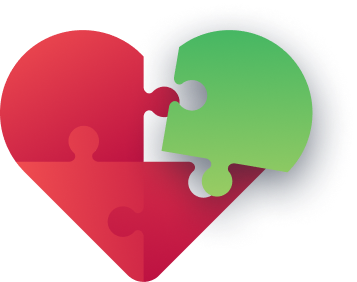 Why you should hire a marketing firm
Businesses — from small companies to large enterprises — can benefit from hiring a marketing firm.
If you're a small-to-midsized business (SMB) with no marketing expertise, working with a marketing agency is like having an extended team of marketing experts. They can help you craft your strategies and manage your day-to-day marketing activities.
Has your in-house marketing team been creating your enterprise's marketing strategies and executing your campaigns? A marketing agency can help you audit your strategies and identify opportunities for improvement.
Let's say you noticed that your pay-per-click (PPC) campaigns are not generating as many leads as they used to. A marketing agency specializing in PPC can examine your strategies and recommend changes so that you can make the most out of your campaigns.
Marketing vendors are masters in their fields who take the time to hone their craft and learn the latest trends. When you hire them to do marketing work for your business, they lighten your in-house team's workload. More importantly, they provide marketing expertise, helping you carry out important campaigns to increase revenue and grow your business.
How to choose a marketing agency
Hiring the right marketing vendor for your business is a big decision. When you've chosen wisely, it can strengthen your brand and grow your revenue. Picking an agency that's not the right fit for your business, on the other hand, can hurt your brand.
Before you hop on a call with a potential vendor, here's a list of best practices you can perform to ensure you pick the best one for your business:
Let's go through each one:
Your first step in our "how to vet marketing vendors" best practices is identifying your goals. Ask yourself: What do you want to achieve? You may want to increase your sales because you want to increase your revenue.
Define your goals in actionable items. In our pet store example earlier, the business owner might be looking to increase sales by setting up an ecommerce shop that would supplement her brick-and-mortar store. She's hiring a marketing company to set up an ecommerce shop and drive qualified traffic to the website.
Once you've identified your goals, set your KPIs, which can help you measure the success of your marketing agency's strategies in the future. Consider your company size, inventory, and team setup when finalizing your KPIs. You wouldn't want to create demand for your products that your team and inventory can't handle.
2. Identify your budget
Marketing vendors will most likely ask about your working budget during your discovery phase, so it's best to come prepared by identifying your budget and breaking it down accordingly:
Media budget: This is the amount you're setting aside for your media placements for traditional and digital ads. Your goals will determine your media mix, and your KPIs can help you choose the media spend.
Production budget: This is the spending you'll dedicate to producing your ad materials and will depend on your current assets. If you have existing ad materials like images, videos, and copies that an agency can work with, you may not need to allocate as much budget as a company starting from scratch.
Agency fee budget: Factor in the agency's fees in your budget. Some marketing vendors charge their customers a percentage from your ad spend. Other agencies, like a web design and development company, may have retainer fees while maintaining your site.
Determining your budget can help you shortlist candidates later, so don't skip this step!
3. Look for potential marketing vendors
Check out potential marketing vendors whose services are relevant to your needs. Do you need a web design and development agency? Or are you looking for search engine optimization (SEO) or PPC experts?
Keep an eye out for marketing companies that are specific to your industry. These agencies are worth taking a look at.
While researching, look for recent reviews vouching for the company's competency. You want to ensure the company is up to date on the latest in marketing.
Bonus Read: Digital Agency vs. Freelancer
4. Make a shortlist of candidates
After thoroughly researching marketing companies, create a shortlist of your candidates to review. You can reach out to these agencies and inform them about your requirements.
You may have initial discovery meetings before the actual sales pitch. During this initial phase, here's a list of what to look for when hiring a marketing agency:
Credibility: Look at the marketing firm's experience. Do they claim to be an expert in a specific industry? Check out their portfolio to verify their claim. You can also review their client testimonials.
Their approach to solving your problem: During your initial meetings, do they ask about your business, pain points, and requirements? When an agency probes your needs, they might be trying to formulate a solution for your specific needs. That said, stay away from firms who didn't do their research on you and just gave you templated strategies.
Work samples: Request their portfolio, preferably related to your industry or company size.
In-house marketing: Review the agency's own marketing efforts by checking its website and social media pages. Is their website mobile-friendly? Do the images look professional? Do the copies effectively encourage you to convert? If your answer is "yes" to all these questions, chances are the marketing firm knows what it's doing.
5. Thoroughly review the service agreement before hiring the marketing company
Now that you know what to look for when hiring a marketing agency, it's time to select one that you'll work with. Once you've chosen the marketing company you'd like to work with, inform them that you're hiring them and request a detailed proposal or a master service agreement.
The agreement should indicate the scope of their services and the line-item costs. Ensure you understand every detail as you're paying for these services.
The service agreement should also clearly indicate the rightful owner of the ideas and assets generated through your collaboration. They must belong to you.
Are you hiring a web design and development firm to create a website that generates leads? Ensure the marketing firm indicates a data privacy clause explaining how the information will be collected, used, disclosed, stored, and destroyed. It should comply with the laws where you operate and where your customers are.
5 types of marketing companies
There are several types of marketing firms. Some are specialized in specific disciplines, while other agencies are adept at different disciplines. Here are five common marketing companies:
Marketing consultancy firm: This marketing company helps you develop winning marketing strategies by providing coaching services. They can either focus on one aspect of marketing, like branding, or provide coaching for different aspects of marketing. As consultants, they don't run the campaigns for you.
Digital marketing agency: A digital marketing agency helps you reach prospects online through your website, social media marketing, or online advertising. WebFX is a full-service digital marketing agency that can help you with various strategies—from SEO and PPC to web design and more.
Advertising agency: This company helps you create campaigns by conceptualizing, planning, and creating them for different channels. They focus on creating ads that your customers and prospects can remember no matter where they see them.
Media agency: Media agencies plan a business's TV or radio spot placements and billboard ads. Today, they also help brands with programmatic bidding and social media ads.
Market research firm: Market research firms collect and analyze data about your brand, customers, and prospects. They can help you market your products and services better and help you measure how effective your efforts are.
93% of WebFX customers are extremely satisfied with their digital marketing results.
"Working with WebFX, everything is very organized and strategic. We're only a year into our partnership, and our expectations have definitely been met."
View More Client Testimonials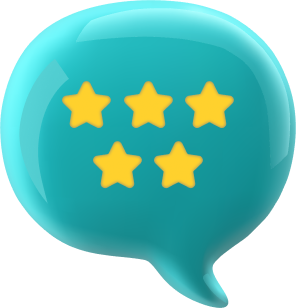 Are you hiring a marketing firm for your business? Consider WebFX.
Choosing a marketing agency to work with is a crucial step for any business. If you're looking for a full-service digital marketing agency, look no further than WebFX.
At WebFX, we take the time to understand our customer's needs and industry so we can help deliver results that help your bottom line. Don't take our word for it. Let our 1020 client testimonials from 154 different industries tell you about the leads and revenue we've generated for our clients.
Contact us online or call us at 888-601-5359 to speak with a strategist!
How is your website's SEO?
Use our free tool to get your score calculated in under 60 seconds.
Get posts by email
Join 200,000 marketing managers and subscribe to Revenue Weekly!
"*" indicates required fields
WebFX Careers
Join our mission to provide industry-leading digital marketing services to businesses around the globe - all while building your personal knowledge and growing as an individual.