Netflix has long been one of the top video streaming platforms, but one thing it hasn't been associated with is advertising. Now that's all about to change. The popular streaming service will soon be rolling out a new ad-supported membership tier that'll see Netflix CTV ads popping up throughout viewers' programs.
While this might be disappointing for viewers who've relished the uninterrupted streaming, it's fantastic news for advertisers looking to get their brand in front of Netflix's millions of subscribers via connected TV (CTV) advertising.
Read on to learn more about how you'll be able to utilize Netflix CTV ads in your Netflix advertising strategy to promote your brand and increase your brand visibility and recognition.
93% of WebFX customers are extremely satisfied with their digital marketing results.
"Working with WebFX, everything is very organized and strategic. We're only a year into our partnership, and our expectations have definitely been met."
View More Client Testimonials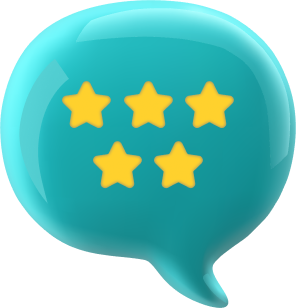 Advertising on Netflix: What we know so far
In early 2022 Netflix experienced a decline in subscriptions, sparking concern among many. The cause of this decline? Over the last few years, more and more streaming services have been popping up to replace traditional cable TV and compete with Netflix.
The existence of competing streaming services wasn't the problem for Netflix, though. The issue was that these other platforms, like Hulu and HBO Max, offered multiple subscription options with lower prices.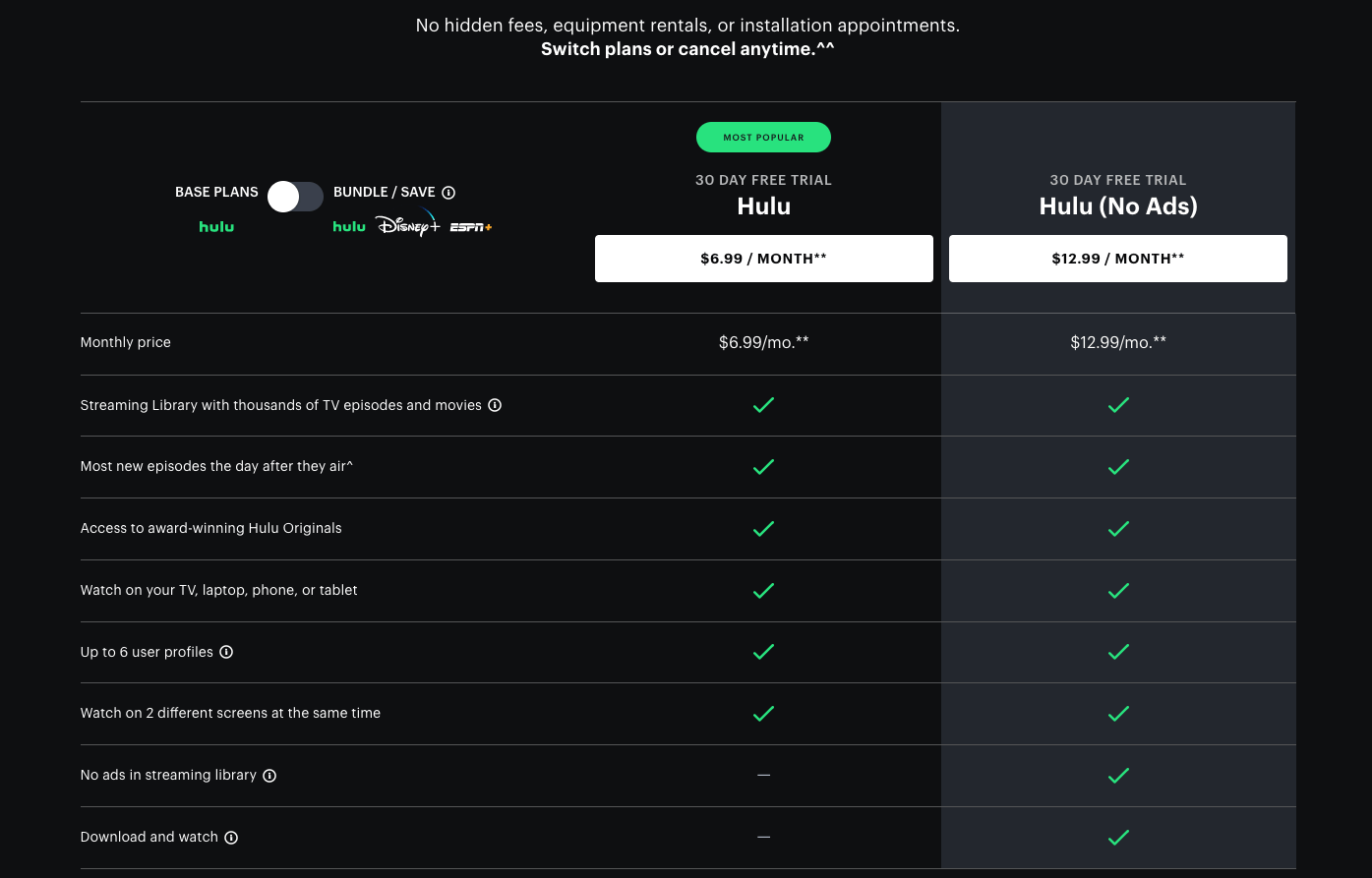 Lower-priced options with competitors include ad-supported streaming, with the opportunity for users to upgrade to ad-free streaming (at a higher cost per month, of course).
To win back subscribers and better compete with other streaming giants like Hulu and HBO Max, Netflix announced it would be rolling out a new subscription tier that will support ads.
Netflix CTV ads
While not much is known about what exactly these ads will look like, we can safely predict that CTV ads will be a major player in it.
We can look at streaming platforms like Hulu and Peacock to gain a better understanding of what Netflix's ad-supported tier may look like. Like TV commercials, Hulu and Peacock's ads play throughout a viewer's program.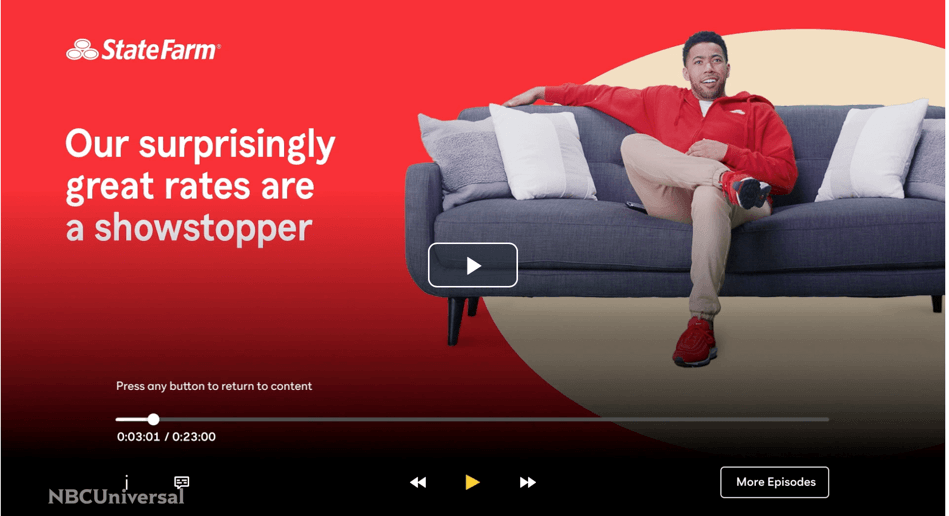 Just like typical TV commercials, you'll want to ensure you're creating quality CTV ads that capture the audience's attention and urge them to learn more about your brand.
Let's take a closer look at CTV ads, how they work, and how they can benefit your brand by increasing online visibility and brand awareness.
What are CTV ads?
CTV advertising refers to video ads that pop up while someone is streaming video content on TVs that can connect to the Internet, or "smart TVs." These CTV ads pop up throughout the video content audiences stream, just like regularly scheduled commercial breaks.
Smart TVs have increasingly become more popular as access to streaming services has increased in demand.
Advertisers not wanting to lose out on the valuable exposure cable TV commercials give their brands can run CTV ads on streaming services to continue promoting their products and services to viewers.
How do CTV ads work?
CTV ads are a form of programmatic advertising, meaning you're competing with other brands for ad space. You'll create your video through advertising networks and try to outbid your competitors for ad spots.
In order to snag the best advertising spots for your Netflix CTV ads and outperform your competitors, you need to create high-quality video ads and place strategic bids.
Benefits of CTV ads
CTV ads offer three major benefits to advertisers: ad-targeting features that help you reach your intended audience, access to a broader audience via the streaming platform's subscriber base, and the ability to track your campaign's success.
Let's dive in a bit more to see how these benefits can help your brand.
Access to ad targeting features
One of the reasons CTV advertising is so appealing to marketers is because it gives you access to audience targeting features. With targeting features, you can ensure your ads reach your intended audience.
You'll be able to create specifically targeted ads that appeal to your target audience and launch them knowing the right people will see them. You can target audiences based on location, age range, streaming interests, and more!
Measure your results and adjust your campaign
Along with ad targeting features, you'll be able to measure the success of your Netflix ads so you can better understand how your campaign is performing. With CTV advertising, you can track and analyze campaign metrics like:
Being able to track the success of your campaign means you can continually adjust elements of your campaign that might be underperforming. That way, you can ensure your Netflix ads (or other CTV ads) can continue to drive better results for your brand and earn a higher return on investment (ROI).
Reach a wider audience
You can reach an incredibly large audience when you run CTV ads on Netflix and other video streaming platforms.
Running Netflix CTV ads gives you the opportunity to connect with its 221 million subscribers. But that's not all — there're plenty more people you can reach with your CTV ads on other streaming platforms, including:
This kind of exposure can help you boost your brand awareness and recognition, familiarizing viewers with your brand and boosting your overall visibility. Who doesn't want that?
We're masters of our craft.
WebFX is a marketing and design industry leader.

Meta, Amazon, and Google Partner


4,000+
blog posts written


300+
Google Certified team members

Contact Us

WebFX can help you develop a quality Netflix advertising strategy
When you team up with WebFX, you'll work with a team made up of over 500+ subject matter experts. We can help you create Netflix CTV ads that grab viewers' attention and attract new leads for your brand.
Ready to begin developing your revenue-driving Netflix advertising strategy? Contact us online today or give us a call at 888-601-5359 to start chatting with a strategist!
How is your website's SEO?
Use our free tool to get your score calculated in under 60 seconds.
WebFX Careers
Join our mission to provide industry-leading digital marketing services to businesses around the globe - all while building your personal knowledge and growing as an individual.