Did you know that 694 hours of video is streamed on YouTube every minute? Or that 40% of global shoppers purchased a product they discovered on YouTube?
YouTube is the world's most popular video streaming site, making it an excellent platform for your advertising campaign.
The streaming giant offers a range of ad formats, including video ads, display ads, and Shorts ads.
YouTube Shorts ads are video advertisements that run in between YouTube's short-form video channel YouTube Shorts.
In this blog post, we'll dive into YouTube Shorts advertising and how you can use it to drive more sales and revenue for your business. So, just keep reading!
And don't forget to sign up for our Marketing Manager Insider emails while you're here. Our subscribers get the latest marketing advice from our award-winning experts for free!
Don't miss our Marketing Manager Insider emails!
Join 200,000 smart marketers and get the month's hottest marketing news and insights delivered straight to your inbox!
Enter your email below:
"*" indicates required fields
(Don't worry, we'll never share your information!)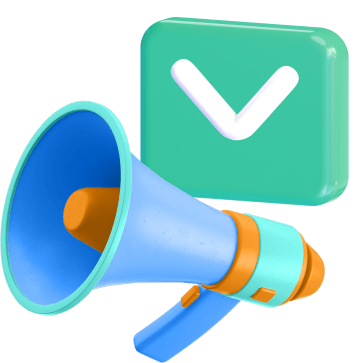 What are YouTube Shorts ads?
YouTube Shorts ads are video advertisements that play in between videos on Shorts. YouTube Shorts are vertical videos that play for 60 seconds or less.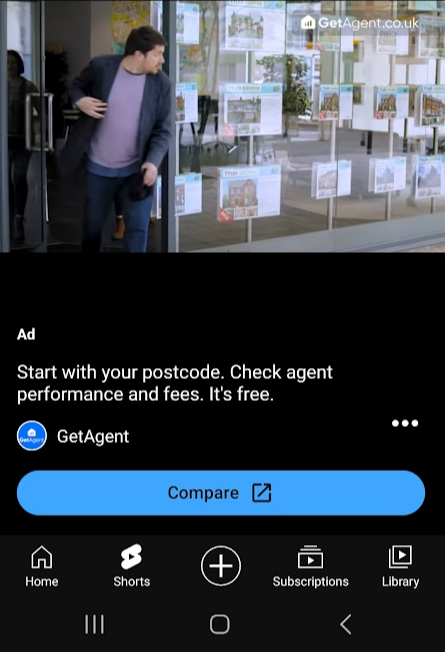 To compete with TikTok and launch more short-form video content, YouTube launched Shorts to allow users to scroll and watch short videos in one feed. As users stream content, an advertisement occasionally runs between videos as they scroll.
Why use YouTube Shorts ads?
How can running a YouTube shorts advertising campaign help you sell more of your products or services?
They expand your reach and awareness: YouTube Shorts gets more than 15 billion daily views on average. With those numbers, launching an ad campaign on YouTube Shorts can help you reach significantly more members of your target audience, increasing your reach and brand awareness.
They provide quick results: Launching an ad campaign on YouTube Shorts enables you to get your advertisements in front of billions of people. That means more people will click on your ad, visit your website, and purchase more of your products or services as soon as your ad launches.
They enable you to leverage audience targeting features: YouTube Shorts also enables you to launch highly targeted ad campaigns. For example, you can set the demographics of the people you'd like to reach and even launch retargeting campaigns to show your ads to people who previously visited your website.
How to launch a YouTube Shorts advertising campaign
Here's how to launch a YouTube Shorts advertising campaign in nine easy steps:
1. Log in to or create your Google Ads account
YouTube ads run through the Google Ads platform. So, the first thing you need to do launch ads in YouTube Shorts is to log in to your Google Ads account. If you don't have an account, you'll need to create one.
2. Create a new campaign in Google Ads
Once you've logged into your Google Ads account, you'll want to navigate to All Campaigns. Then, click on the plus icon to start a new campaign.
3. Choose your campaign type and goal
Now that you've started a new ad campaign, it's time to select your campaign type. To create a YouTube Shorts ad, you'll want to choose Video from the list of options.

Next, you'll choose your campaign goal. You can choose from a few goal options, including leads, web traffic, brand awareness, and more. And if you don't want to select a goal, simply choose the Create a Campaign Without a Goal option.
4. Select your campaign details
The next step in launching ads in YouTube Shorts is to set up your campaign details. Here, you'll choose your campaign name, budget, start date, and end date.
5. Set your ad location
Once you've set up your campaign details, you can set your ad's location. This is where your ads will display. You'll want to select the YouTube Videos option for your ads to display in YouTube Shorts.
6. Choose your bidding type
Now you'll choose your bidding type. There are a few different bidding options you can choose from, such as:
Cost-per-view (CPV): CPV allows you to pay when someone views your video ad.
Cost-per-acquisition (CPA): With CPA, you'll pay when someone performs a specific action, like clicking on your video ad.
Cost-per-mille (CPM): CPM allows you to pay for every thousand impressions your ad receives.
7. Choose your target audience
The next step to launch ads in YouTube Shorts is to choose your target audience.
YouTube enables advertisers to take advantage of handy audience targeting features so you can ensure your ads display for the people most likely to purchase your products or services. You can choose demographics like gender, age, location, and much more.
8. Add your media
One of the most important steps of launching YouTube Shorts ads is adding your media to your campaign.
Your media is the video your audience will see when your ad plays. You'll first need to upload your video to YouTube to add your media. Then, to choose your video in your ad campaign, you can either search for your video on YouTube or paste the video's YouTube URL.
9. Configure your ads
The last step in launching your advertising campaign is to configure your ads. Here you'll select your ad type, ad URL, call to action (CTA), and more. Then, all that's left is to launch your ad!
What is the future of YouTube Shorts advertising?
Curious about the future of Shorts ads? We've got you covered.
YouTube recently announced that Shorts will soon be eligible for monetization in early 2023. That means that Shorts creators will keep 45% of the ad revenue generated from viewership.
So if you're creating Shorts and are part of the YouTube Partner Program, you can earn revenue from YouTube Shorts ads in 2023.
But what does this update mean for advertisers? Since you can earn revenue from YouTube Shorts ads in 2023, more creators will be incentivized to create Shorts. And as the demand for short-form content grows, more users will be likely to watch their favorite creator's videos on Shorts.
That means YouTube Shorts will likely grow in popularity, with more creators and users uploading and streaming content on the channel. For advertisers, that means you can launch ads that are likely to boost your awareness and reach more members of your target audience, resulting in more sales for your business.
We foster and form long-term partnerships so that your business has long-term results.
Over 90% of WebFX clients continue partnering with us into year 2 of their campaign.
Hear from Our Happy Customers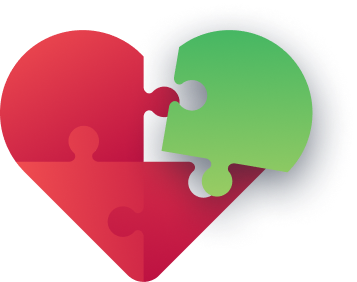 Need help launching revenue-driving YouTube Shorts ads?
Implementing and managing a YouTube Shorts ad campaign that drives revenue for your company is no easy task. If you need help optimizing your campaign for better results or aren't sure how to get started, WebFX can help.
WebFX is an industry-leading digital advertising agency specializing in helping businesses like yours maximize their revenue with effective ads on YouTube. Our advertising specialists helped clients drive over $3 billion in revenue in the past few years alone.
Learn more about how our YouTube advertising services can help your business reach new heights by contacting us online or calling us at 888-601-5359. We can't wait to help you grow your business!
WebFX Careers
Join our mission to provide industry-leading digital marketing services to businesses around the globe - all while building your personal knowledge and growing as an individual.