Social Media for Tourism: 4 Best Practices for Social Media
If you want to drive more people to your destination, it's time to invest in social media for tourism. Tourism social media helps you showcase your destination and entice more people to visit.
Every day, people scroll through their social media feeds and see pictures of their friends at a beautiful vacation spot and soaking up the sun. Those people dream of taking a vacation like their friends but don't know where to start.
That's where social media for tourism can help.
By harnessing the power of social media, you can promote your beautiful destinations to your audience and get them to take a trip.
On this page, we'll detail the impact of social media on tourism and provide you with four ways to create an effective tourism social media strategy. Keep reading to learn more!
74% of people use social media when making a purchasing decision.
Make their decision easy with a stellar social media presence. See how your brand can level up by requesting a no-obligation proposal today.
One of our experts will be in touch within 24 hours!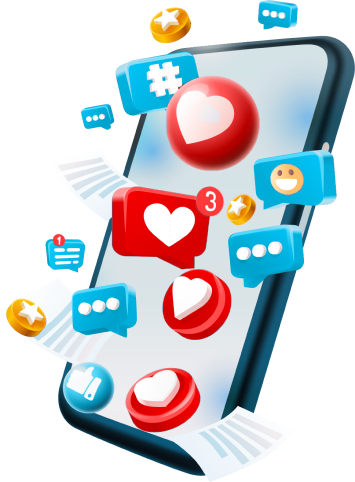 Social media and tourism: The impact of social media
Social media and tourism make a great duo –– tourism is all about having experiences, while social media is all about sharing experiences. Not only is social media a great place to share vacation pictures, but it's also where many people get inspiration for traveling.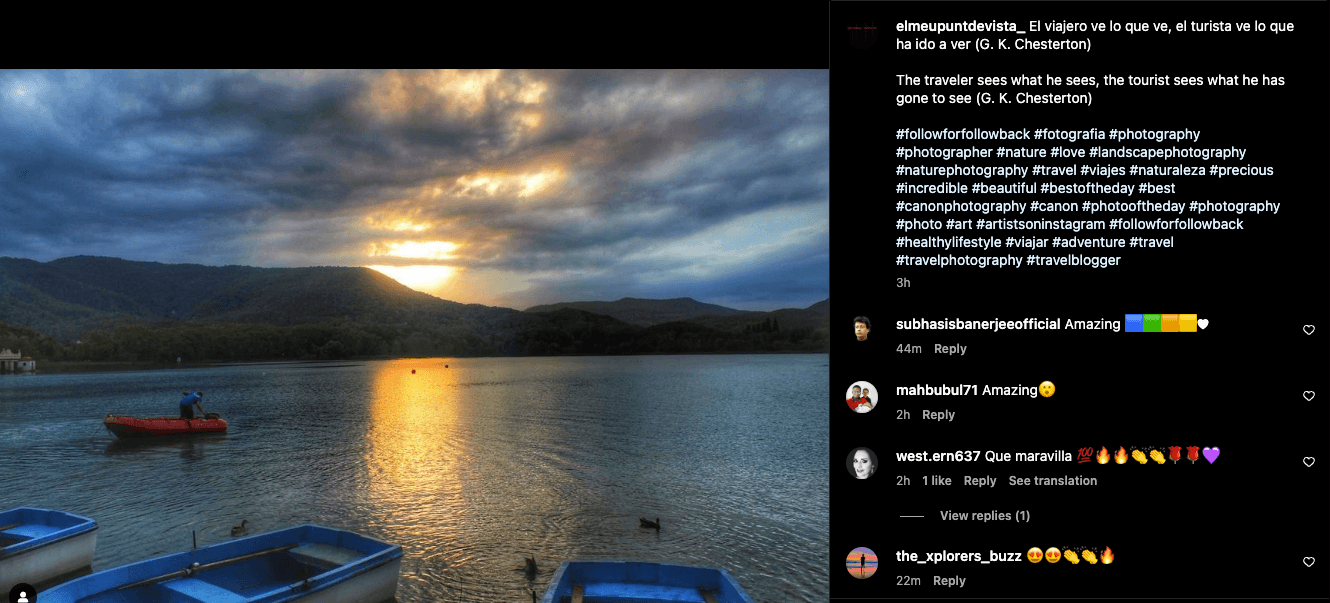 Here are some social media tourism stats that show the impact of social media and tourism:
Over 1 million travel-related hashtags are searched on Instagram every week
Instagram has over 300 million posts with the word "travel" in them
86% of people have gained an interest in traveling to specific destinations after seeing images of it in their feed
76% of people who scroll social media for travel posts say it makes them want to travel more
69% of people use social media for travel-related needs
45% of Gen-Zers trust influencers' recommendations for travel
40% of Millennials pick their travel destination based on how well the pictures will look on Instagram
As you can see, these stats show the impact of social media on tourism. Not only does social media inspire people to travel, but it also makes users want to travel more.
Since social media is so influential over travelers, you can't miss the opportunity to invest in tourism social media. It's an excellent way to build excitement and interest in your destination, wherever it may be.
Social media for tourism: 4 ways you can use tourism social media
Social media and tourism are the perfect match if you want to promote your destination. So, where do you start?
Check out these four tips for creating a social media marketing strategy for tourism:
1. Post destination photos on Instagram
If you want to start your tourism social media strategy off right, start by posting destination photos on your Instagram page. As mentioned, Instagram is a popular place for people to post about travel destinations. You can take advantage of the platform by posting photos of your destination(s).
When you share photos of your destination, make sure they fit your brand's aesthetic. That way, whenever someone sees your images in their feed, they'll recognize your brand immediately. It's an excellent way to build brand recognition with your audience.
Additionally, you want to ensure that your destination photos are aesthetically pleasing.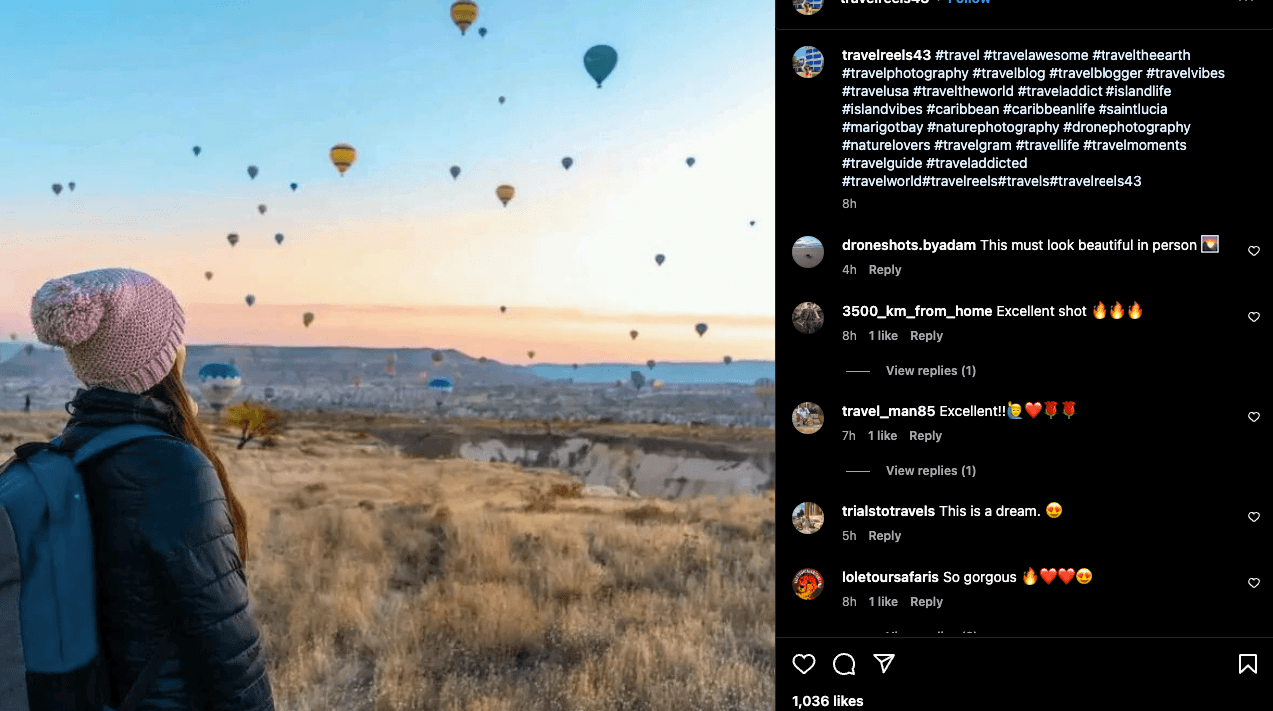 You must post photos that appeal to people as they scroll through their feed. You want to catch their attention and get them interested in your destination. Essentially, you want to focus on taking picturesque photos that will catch your audience's attention and get them to learn more about your destination.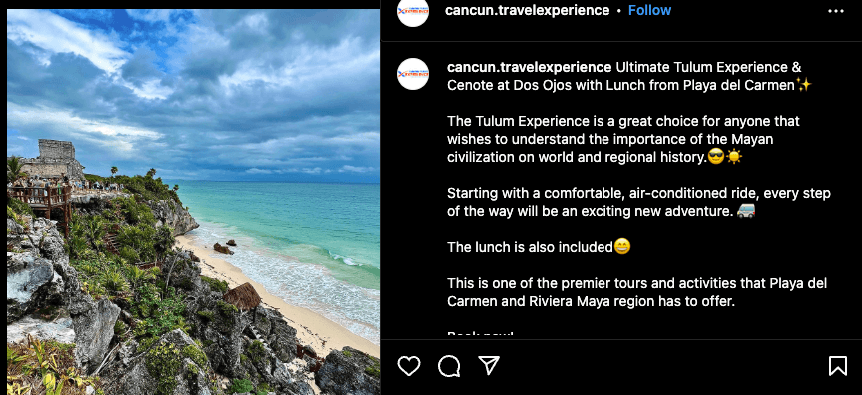 2. Partner with travel influencers
A key component of tourism social media is partnering with travel influencers. As mentioned previously, 45% of Gen-Zers trust an influencer's recommendation for travel. Social media influencers can strongly impact where people travel and inspire them to travel to specific destinations.
People who are traveling enthusiasts or travel bloggers are often great influencers to connect with to get them to promote your destination. It doesn't have to be people who visited your destination before (though that helps) –– you can look for influencers who are likely to travel to your destination and invite them to visit.
Partnering with these influencers is an excellent way to increase the exposure of your destination and encourage more people to visit.
3. Use social media tools to post content
If you want to create a successful social media strategy for tourism, use social media tools to help you post content.
A key component to the success of your tourism social media strategy is posting content frequently to keep your destination at the forefront of people's minds. Posting all this content can be time-consuming, though, so you'll want to use tools to help you manage it.
There are numerous social media tools you can use to help you manage your social media content, like Buffer and Hootsuite. These tools will help you plan your content, schedule it to go live, and more.
These tools will help you post more content about your destination, so you can attract more travelers to visit.
4. Interact with followers in the comments
When you do social media for tourism, you post content and have people interact with that content. If you want to build positive relationships with the people who enjoy your content, you need to engage with followers.
When people leave comments on your photos, make sure to comment back. If they ask questions about the destination, answer those questions. By interacting with your followers and commenters, you'll build a positive relationship with those prospects.
By building positive relationships with prospects, they'll have a favorable impression of your brand and be more apt to travel to your destination.
Ready to get started with tourism social media?
Social media and tourism go hand-in-hand. Touristic photos are the perfect way to engage people and grab their interest, and social media is the place to promote those photos. If you're ready to harness the power of social media to get more people to your destination, WebFX can help.
Our team of experts has crafted over 165,000 social media posts for our clients. We know what it takes to craft engaging and interactive social media content that builds brand recognition and increases engagement.
Ready to help your business drive more tourists to your destination? Contact us online or call us today at 888-601-5359 to speak with a strategist about our social media marketing services!
Increase your leads, sales, and revenue with digital marketing