Learn Social Media Marketing: The Ultimate Learning Library
Your business wants to beat the competition at social media, capturing more brand awareness, followers, and even traffic from platforms like Facebook and Instagram. With this resource library for learning social media, you can make your company's goals a reality. Browse our quick guide and resources now to get started!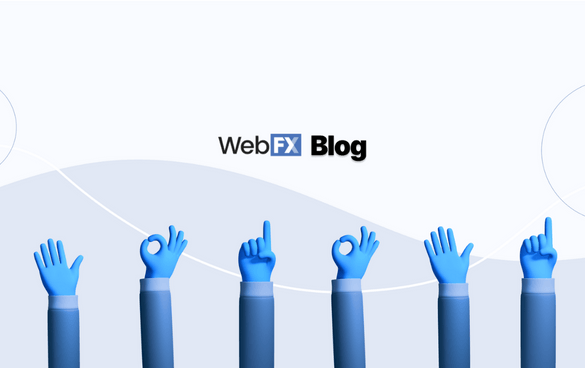 Learn
Twitter vs Facebook: 4 Steps for Choosing the Right Platform When you create your social media marketing campaign, you'll find that there are numerous platforms you can use. These platforms include Facebook, Twitter, Instagram, Pinterest, and LinkedIn. Facebook and Twitter […]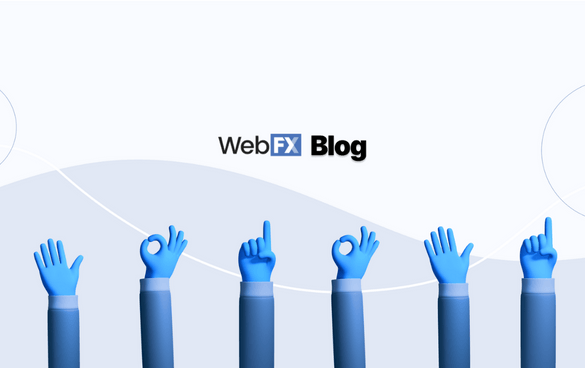 Learn
Home What Is B2C Social Media Marketing? When you market your B2C company online, it's crucial to do it on platforms that grant you access to a large and relevant audience. That makes social media a perfect advertising venue for […]
What is social media marketing?
Social media marketing is a form of online marketing that involves posting on social media and running paid social media ads. By creating different types of content and posting them on social media, you can increase brand awareness, engagement, traffic to your website, and much more.
Having a social media marketing strategy is essential to set the tone for a successful campaign!
What are the most effective social media networks for social media marketing?
Here are some of the most effective social media networks that you can incorporate into your social media marketing strategy:
Facebook
Facebook has grown exponentially since it first launched and has moved more into the business space. Facebook for Business allows businesses to advertise to their exact target market and gain more website traffic. Besides advertising, you can also launch special offers, share relevant industry news, and create engaging content!
Instagram
Instagram was once known for its photo-sharing capabilities, but as the digital world has evolved, so has Instagram. Instagram now offers Instagram for Business, which allows you to showcase your business visually and increase leads by educating users on the services or products you offer!
Twitter
Although Twitter seems like an unconventional social media platform to advertise on, keyword targeting is an excellent way to be precise with your advertising and target people who use specific hashtags. Twitter also allows you to attach photos and videos to your Tweets to help drive even more traffic and engagement!
Pinterest
Pinterest is a visual social platform where people build boards of different topics they like most. For example, if someone plans a wedding, they can create a board with all wedding-related items like a wedding dress, wedding cakes, etc.
Not to mention, Pinterest users spend more money on products they find on Pinterest than any other of the top five social sites!
YouTube
More and more businesses are beginning to tap into YouTube's fantastic traffic and level of engagement as a video-sharing platform. It is the second-largest search engine and third-most-visited in the world! Increase engagement and conversions with personalized Youtube videos about your brand, products, and services.
LinkedIn
Unlike the other social media networks, LinkedIn is known for its professional business network that showcases individuals and companies.
As a business, you can get your employees to create LinkedIn profiles and build your network of connections with both employees and anyone you regularly work with. Share content like articles and industry knowledge posts to position yourself as an expert!
Why learn social media marketing?
We have covered a basic social media introduction, but the real question is, why should you learn social media marketing to begin with?
You can set your business up for success with a solid social media marketing strategy.
Here are some ways social media marketing can benefit your business:
Increase traffic to your website
Increase your brand awareness
Improve your search engine rankings
Lower unnecessary marketing campaign costs
Increase your conversion rates
Connect you with other great brands and influencers
Keep you top of mind for your customers with fresh content
And many more!
Learning more about social media marketing can help you tap into an already growing market day by day. It is an effective way to convert more leads and learn more about your customer and what they need from you as a brand. Most importantly, it will help you stay one step ahead of your competitors!
Growing your social presence with WebFX is a walk in the park.
"WebFX allows growing your social media platforms to be stress-free! They are knowledgeable and adapt to your company needs!"
Learn More About Our Social Media Services

Explore more resources for learning social media
Begin (or continue) your social media learning journey with these resources!
Learn social media: Beginner
New to social media? Check out our beginner social media resources:
Learn social media: Intermediate
Got some social media experience? Check out our intermediate resources to learn social media:
Learn social media: Advanced
Known as a social media expert? Check out our advanced social media resources:
For even more ways to learn social media, join 190,000 marketers with Revenue Weekly. Sign-up today and start receiving tips, tricks, and more!
7 reasons to master social media marketing with an agency
The online world is constantly evolving. Keeping up to date with industry trends and knowledge can be a full-time job in itself.
Fortunately, you can accelerate your brand by looking for an agency to take the hassle out of your day-to-day duties and use tried and tested strategies to enhance your social media marketing efforts.
Here are some reasons to consider partnering with an agency:
Get content that's great for engagement
Have on-call experts for Facebook, Instagram, Twitter, and more
Pull ahead of competitors
Receive a custom social media marketing strategy to support your business needs
Scale your spending to make sure you are not overspending on different campaigns
Unlock the team members, time, and capability to work on your strategy to impact your business positively
Get dedicated experts who know which profiles to set up while following industry rules and methods
Social media marketing is just one element of your internet marketing strategy, but it can also be the most effective if done the right way! Using a trusted and professional agency to grow your company's following, engagement, leads, and much more can set you apart from your competition and steer you in the right direction.
WebFX is a partner businesses trust.
Hear from HydroWorx, who saw a 236% increase in organic sessions with WebFX services.
Watch the Video Testimonial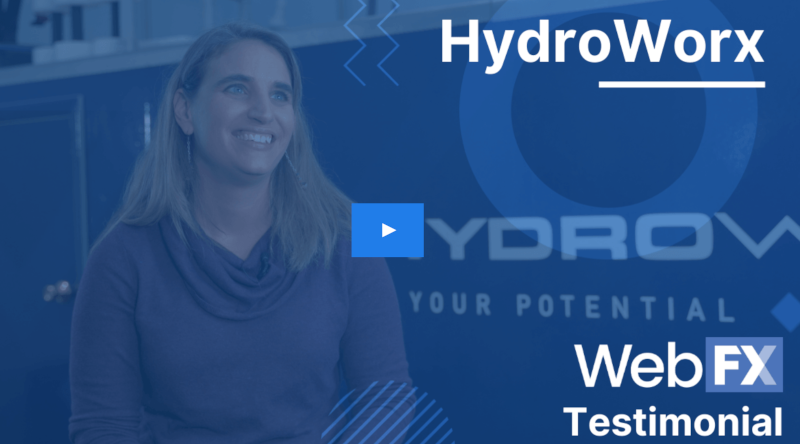 Drive more revenue from social media with WebFX
Now that you've read our social media marketing introduction, you can start building your own campaigns.
Looking to start using social media to propel your business's marketing, but unsure where to start? WebFX can help! Our team of over 500 digital marketing experts has everything it takes to optimize your social media campaigns.
With our social media services, you'll get help creating everything from infographics to paid social media ads. Just give us a call at 888-601-5359 or contact us online to get started today!