Pricing

Web Advertising Rates and Strategies (and Why it's Worth the Investment)
Web Advertising Rates and Strategies (and Why it's Worth the Investment)
It's never a bad time to take a look at your marketing budget and brush up on your strategy. You're prepared to take on more customers and drive more leads, but how much will you pay to do so?
It's likely that if you've landed on this page, you know the importance of web advertising and you're ready to jump headfirst into a strategy. Or maybe you already employ one or more web advertising strategies and are simply wondering if you're paying a reasonable price.
In order to budget correctly for your web advertising strategies, it's important to know just how much each one will cost you, and reasonable rates for each.
And beyond that, you might be wondering which web advertising strategies are worth it, or whether there some that work better than others.
On this page, we'll talk about the most effective web advertising strategies and the rates that come with them.
Give us a call at 888-601-5359 to speak with a strategist about how WebFX can help with your digital marketing campaigns – or keep reading to learn more about what to expect to pay for the advertising strategies you're considering.
We foster and form long-term partnerships so that your business has long-term results.
Over 90% of WebFX clients continue partnering with us into year 2 of their campaign.
Hear from Our Happy Customers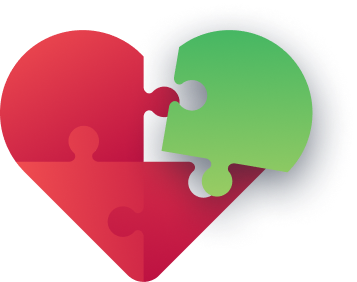 It's all about the strategy
Of course, budget is important – but it's potentially even more important to understand which advertising strategies you want to use. This is because each marketing strategy has a different price range, so your budget will be loosely based on the strategies you need and want to employ for your company.
In order to create a great marketing strategy, or combination of strategies, for your business, you have to first consider your goals – what do you want to accomplish?
If your goal is to gain more traffic to your website, then search engine optimization, or SEO, is going to be one of the best web advertising strategies out there.
If you're looking for more interaction on your social media platforms, social media advertising and marketing is the way to go.
No matter what you're looking for, there's a web advertising strategy for you – and you can always customize your approach by using multiple strategies together.
The table below can help you decide which strategies can accomplish your specific goals, and from there, you can come up with a marketing budget for your business.
Take a look at the chart below to determine which strategies can benefit your company – based on the kind of web advertising goals you want to accomplish.
| I WANT TO ACCOMPLISH... | PERFECT STRATEGY | WEB ADVERTISING RATE | RESULTS VISIBLE |
| --- | --- | --- | --- |
| Increased website traffic, higher conversion rates, longer time-on-page, higher search engine rankings | SEO | Medium-High | A few months |
| Increased social media interaction, increased website traffic, increased brand recognition, more people sharing your content on social media | Social media marketing | Medium | Almost immediately |
| Higher conversion rates, increased brand recognition, more website visitors, increased email campaign signups | PPC advertising | Low-Medium | Almost immediately |
| Increased brand awareness, increased conversion rates, increased web traffic | Email marketing | Low | A month or so |
| Increased user-friendliness, higher search engine rankings, increased time-on page | Web design | High | A few months |
| Inform users, rank higher in search engine results, target specific audiences, increasing time on page | Content marketing | Low-medium | A few months |
It's about budget, too
Now that you've determined what marketing strategies you want to adopt for your company, you can put together a reasonable budget to follow. In general, web advertising rates are not low-cost – especially if you're bundling them.
The important part is to realize that the returns you'll generate will be well worth it with web advertising.
Web advertising rates
Some of the most-asked questions about marketing strategies revolve around how much they will cost to implement. It's hard to pin down an exact answer, given that many different agencies work in different ways, have different techniques, and therefore, charge different rates for their web advertising strategies.
However, we'll be basing costs off of our own pricing, since our services are fairly standard to any web advertising agency.
Check out the chart below to see our web advertising rates for the different marketing strategies that we offer.
| Marketing Strategies | Web Advertising Rates |
| --- | --- |
| SEO | Initial campaign investment: $4,000-$8,000 Ongoing management:$750-$2,250/month |
| Social media management | Ongoing management:$850-$2,050/month |
| PPC advertising | One-time setup: $1,000-$2,500 PPC spend$2,500-$5,001+/month |
| Email marketing | Monthly investment:$300-$500 Additional emails:$115-$160/month |
| Web design | $2,000-$35,000 |
| Content marketing | Monthly investment:$1,500-$6,000 |
The reasoning behind the rates
When looking at the rates for the different web advertising strategies, it's easy to question why each strategy costs what it does.
With each strategy, there's a lot going on behind the scenes. For example, SEO involves a lot more than initial keyword optimization. It also requires technical work and regular maintenance. And with email marketing, creating successful campaigns requires building and maintaining solid lists of subscribers. For PPC, lots of initial research goes into selecting and bidding on keywords before a campaign is even launched.
When done well, these strategies are worth every penny for what they bring to your business – more customers and increased conversions.
The work behind the cost
Now, let's go over what's included with each strategy to make more sense of the rates involved.
Search engine optimization (SEO)
SEO is one of the very best marketing strategies out there for your business. It can accomplish many different goals for your business – and each result feeds into the success of the next. So what do we mean by that?
One of the most important steps in SEO is keyword research. It's the basis of the whole campaign since SEO is all about targeting your most qualified audience and getting them to visit your website. Keywords help you to do just that.
Given the importance of effective keywords, keyword research plays a major role in selecting content topics, which will help you effectively reach potential customers. This also translates to higher rankings in search engines like Google, which will drive more traffic to your website.
What happens next? You guessed it – increased conversions.
Each piece of this puzzle is carried out by your SEO specialist, which is why the up-front investment in an SEO campaign is often high.
But as we mentioned earlier, when done well, an SEO campaign is entirely worth it.
According to searchenginejournal.com, 70% of the links search users click on are organic. Organic results are ones that show up below the paid ads when you search for something on a search engine like Google. Over half of searchers click on these organic results and the only way to get there is by using SEO – so we can safely say that it's a strategy well worth the investment.
Plus, SEO leads have a 14.6% close rate, while outbound leads have a 1.7% close rate. Talk about a big difference!
Here are some of the other behind-the-scenes SEO steps that happen with a WebFX SEO campaign:
Web server and on-page analysis and reporting
Keyword research and selection
Meta tags (title & description)
Creation/registration of sitemap.xml
Google My Business optimization
Google Analytics setup with conversion tracking
Google Analytics traffic analysis
Local search optimization
Image optimization
Custom 404 error page setup and optimization
Schema HTML tags
To see a full list of SEO objectives and itemized pricing from WebFX, click the button below.
SEO Pricing
Social media marketing
If you're looking to engage more with your audience using social media, social media marketing is the way to go.
As with SEO, there is a lot of behind-the-scenes work that goes into a social media marketing campaign.
Each social platform is different and is used for a different kind of interaction with customers. For example, Instagram is image-based, while Twitter is text-based (and limited text, at that). Each platform requires an in-depth understanding of how users interact and what kind of content will increase the likelihood that they'll become a customer.
Besides just posts, many social media platforms also offer the option to run ad campaigns. This is a completely different side to social media marketing, and increases rates, too.
Here's a few of the technical items that WebFX will take care of for you with a social media marketing campaign:
15-75 posts per month (depending on how many social networks you want to use)
4-12 ads per month (depending on how many social networks you want to use)
A custom social media marketing strategy
Social media competitive analysis
Social media brand reputation analysis
Social media audit + recommendations
Dedicated account manager
Daily monitoring of included social assets
Up to 1 personal consultation per month
To see a full list of everything included in a social media marketing campaign and detailed rates from WebFX, click the button below.
Social Media Pricing
Pay-per-click advertising (PPC)
PPC is one of the most cost-effective strategies for increasing both brand recognition and conversions.
PPC works on a keyword bidding system, which means you decide exactly how much you pay each time a user clicks an ad for one of your target keywords. The best part? You only pay for an ad when it's clicked – not when it appears in a search, and not when someone hovers over it with their mouse – only when action is taken and the ad is clicked.
PPC ads are often used in search engines like Google and Bing, and can be targeted based on the keywords or phrases a user searches.
Here's what's included in a WebFX PPC campaign:
Google PPC Network
Google text ad remarketing and banner remarketing
Google display network
YouTube video ads (with the purchase of a WebFX video production package)
Google In-Store visit reporting
Google customer match and audience match
Gmail competitor ads
MarketingCloudFX competitor intelligence
Initial campaign development and strategy
To see a full list of what a WebFX PPC campaign includes, along with detailed rates, click the button below.
PPC Pricing
Email marketing
Email marketing is one of the most cost-effective marketing strategies out there. It allows you to target your specific audience and keep your company top-of-mind with people who've expressed interest in your company.
Not only that, but emails that include special offers and coupons can entice users to come to your storefront or visit your website to use them.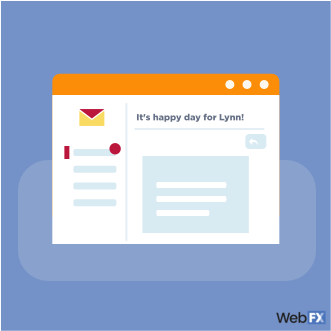 All in all, email marketing is a fantastic marketing strategy, and it has the highest potential ROI of any strategy available. When you use email marketing, you have the potential to achieve a 4400% return, which means that for every dollar you spend, you could make up to $44.
There's a lot more to email marketing than what meets the eye, though, and there's more than one kind of campaign. For example, you can have a highly targeted campaign where you send detailed emails to those who have visited a specific page or viewed a specific product on your website, or you can simply send a company newsletter to stay top-of-mind with your audience.
On the more technical side, you could create a drip campaign, which allows you to nurture your leads and help them become loyal customers.
Here's what's included with email marketing plans from WebFX:
Campaign and target strategy
Creative theme development
Copywriting for emails
Design edits for each email
Coding of emails
Split testing subject lines
Website signup implementation
Day and time parting
Testing of emails on 24 email clients
Monthly/quarterly lead generation reports
To see more specific rates and objectives of email marketing with WebFX, click the button below.
Email Marketing Pricing
Web design
When people hear web design, they don't always associate it with advertising – but it plays a major role in your digital marketing success. Your website is the online home for your business, and the look and feel matters just as much as your physical storefront.
Not only does a cleanly-designed website look great to users, but it sends positive signals to Google based on how users interact with it.
For example, one of the specific objectives of web design is to ensure that there is proper navigation that allows users to quickly find what they're looking for.
If users are indeed finding what they're looking for because of great navigation, that tells Google that your website is providing a great user experience. And user experience is a part of something bigger – you guessed it – SEO.
So when Google gets these great signals from your website based on how users interact with your fantastic design, it helps you to rank higher because it also feeds into SEO.
Web design is one of the more costly online strategies, but an organized and professional online home for your company is worth investing in.
Here are some of the specific objectives that determine the rates for WebFX web design packages:
Number of pages
Style of design
Number of pages copywriting is needed for
SEO with placement guarantee
Responsive design
Database integration
Ecommerce functionality
CMS
To learn more about WebFX's web design costs, check out our website design cost calculator by clicking the button below.
Web design cost calculator
Content marketing
Content marketing is one of the most important strategies to any web advertising campaign. After all – without content, what is there to advertise?
Content is how you teach users what your company does, what services and products you provide, and how you prove yourself as an industry and thought leader.
Not to mention, with no valuable content on your website, you won't be able to rank in search engine results pages.
As you may have guessed, for that reason, content marketing and SEO go hand-in-hand.
Here's a list of what's included in a WebFX content marketing campaign:
Contextual links
Themed links
Dedicated link building/outreach expert
Online project management schedule
Keyword research
Development or optimization of website blog
Infographic research/design/promotion/website and social outreach and viral promotion
Ongoing monthly traffic and goal reporting
Social media monitoring interface access
To learn more about what's included in a content marketing package with WebFX and specific advertising rates, click the button below.
Content Marketing Pricing
Web advertising is worth the investment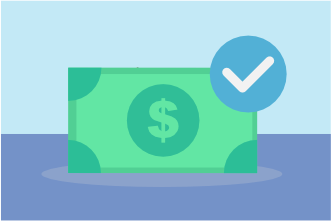 Web advertising is a big investment for any company. Regardless of whether you're a small business or a large corporation, you may question allocating a large chunk of your monthly budget to web advertising.
However, the strategies we've provided have proved time and time again that they can improve your business in more ways than one.
In combination, they can:
1. Increase brand awareness
2. Increase conversions
3. Improve search engine rankings
4. Increase website traffic
5. Increase email signups
6. Increase time-on-page
7. Decrease bounce rate
And that's just the beginning of the benefits that you'll see from a web advertising campaign.
Let's talk statistics
If you're still questioning whether or not web advertising is worth the investment, take a look at just a few statistics that illustrate its value:
All things considered, web advertising is well-worth a chunk of your marketing budget for the year. It can help you do a lot of great things for your business, and with the right strategy, it's guaranteed to help your business to grow.
Are you looking for a web advertising agency with competitive rates?
If these strategies have you thinking about how you can get in on the benefits of a web advertising campaign, look no further – WebFX has you covered.
WebFX is a full-service digital marketing agency located in Harrisburg, PA. We specialize in all things web advertising and our rates are reasonable and competitive.
Did we mention that we provide all of our pricing online? We pride ourselves on being transparent with our pricing so you know exactly what fits in your budget. No hidden costs – you'll always know up-front.
Our web advertising campaigns have driven impressive results for clients, like an average revenue increase of 20%, and a total of over $3 billion in revenue and 7.8 million qualified calls.
If you're looking to partner with an agency that can create an effective web advertising campaign and serve up competitive and reasonable rates, contact WebFX.
We'll work with you to drive the results you want – whether that's with an SEO campaign, PPC campaign, social media marketing, email marketing, content marketing, or even web design and development.
Contact us today to speak with a specialist and get a free quote!