15 Fool-Proof Ways to Increase Website Traffic in 2023
Every online business wants to increase website traffic. After all, the point of a website is to generate website traffic as much as possible to increase brand awareness, sales, and revenue. But if you've ever tried to increase site traffic on your own, you know that it's not always as easy. Keep reading to discover how to increase website traffic with 15 effective strategies!
15 proven ways to increase website traffic
Wondering how to generate traffic to your website? We've got you covered! Here are 15 fool-proof ways to increase website traffic in 2023:
1. Keyword research
Keyword research is the base of any SEO campaign. Keywords are paramount for attracting users to your website, and choosing the right ones with keyword research can take your website traffic to the next level.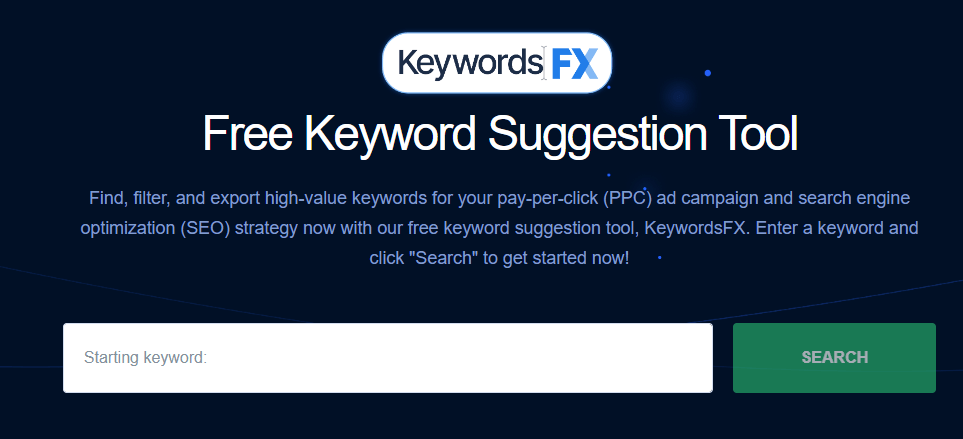 If you don't target keywords that your audience searches, you won't ever attract them to your website. It's like a restaurant offering a prized dish, but not putting it on their menu. To attract tons of qualified traffic to your website, you must do keyword research.
2. Written content
Content creation is another crucial strategy for increasing site traffic. Without content, Google has nothing to rank, which means you likely won't find yourself ranking on the first page (if at all) in search results.
It also helps you increase engagement on social media and drive traffic to your website from social. You can create a variety of content, and the more you have, the better. Here are some common types of content that you can use on your website:
Long-form content: Content that's longer than 2000 words
Informational pages: Content that teaches readers about a certain topic related to your business
Product or service pages: Pages that talk about your products and services
Guides: Downloadable content about a topic that provides extensive information
Blogs: Consistent stream of new content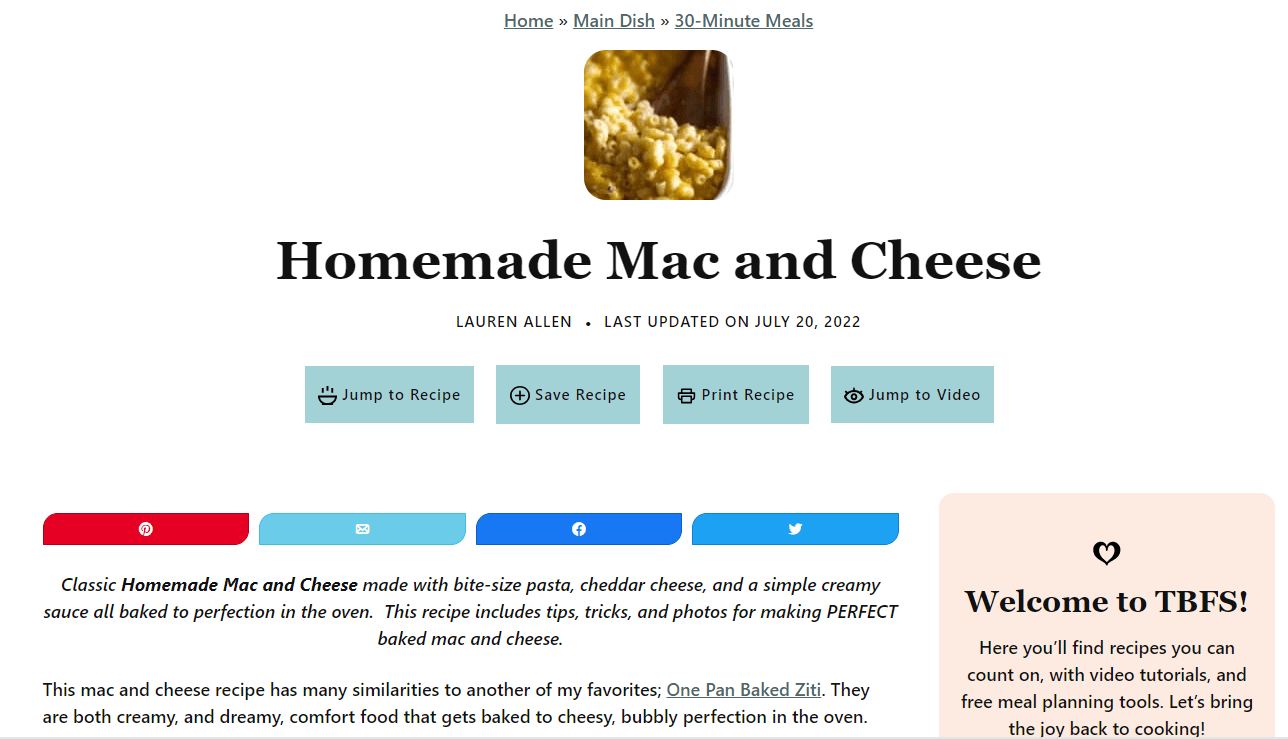 Each kind of content provides SEO benefits like:
Long-form content: Google loves long-form content because it shows that you're an expert on a subject
Informational pages: Shows Google that you are knowledgable in your industry.
Product or services pages: Can target ultra-specific keywords depending on the product or services.
Guides: Extremely long content that talks at length about a topic, targeting more than just a few keywords.
Blogs: Provide Google with a steady stream of new content to rank and shows that you keep up with the industry. Keep reading for more info on blogging!
High-quality content helps increase your visibility online and gives users more reason to visit your website. It's essential for increasing website traffic.
3. Internal linking
Internal linking is another SEO strategy that helps you increase website traffic. When you use internal linking, it means that you place links to your site's content on other site pages.
For example, if you owned a pet store, you could write a blog post about puppy breeds. In that blog, you could link to different puppy products that you have pages for on your site. Not only does internal linking help users to stay on your site for a longer time, but it also helps Google find and index your pages faster — which means they can rank them quicker as well.
4. Consistent site content updates
Consistently updating your website's content is great for your SEO and for users. Some of the top benefits include:
Shows Google that you consistently try to stay ahead of the curve
Shows users that you have a lot of knowledge to share
Provides Google with a steady stream of new pages to index and rank
Shows users that you have a lot of knowledge to share
Gives users a reason to return to your website
Your blog is a great place to create new content that targets a variety of keywords.
5. Titles and metas
Title tags and meta descriptions are a part of SEO that helps users to click on your content in search engines. When you create content that ranks, ranking highly is only half the battle. Next, you have to encourage users to visit your site with an effective title tag and meta description. A title tag is a blue link that shows up with your content in search results. This title could make or break a click to your website, and over time, if enough people aren't clicking your title tag, you could see a drop in site traffic. Below, the arrows point to the title tags.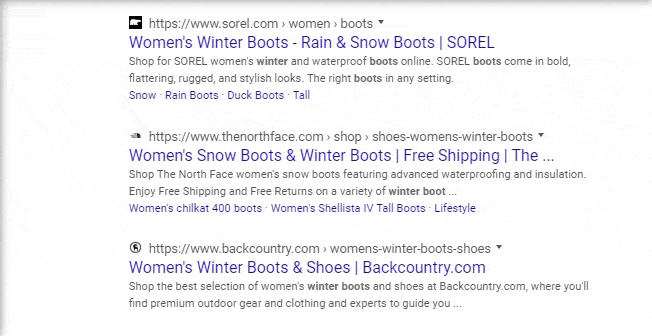 Your title tag should include your most important keywords, and make users want to click to learn more. Your meta description, on the other hand, is a description of your content. This can also make or break a click since the way you position your content has a huge effect on whether or not people want to visit your page. Below, the arrows point to the meta descriptions.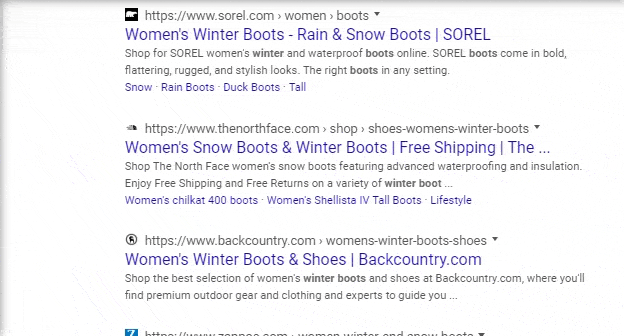 6. URL optimization
Your URL should be user-friendly if you want it to result in a click to your website. Here are a few URL best practices to follow:
Shorter is better
It should include your keyword
Stay away from long strings of numbers
Stay away from extra punctuation
In summary, when it comes to URLs, the shorter and simpler, the better.
7. PPC ads in search
Opting for search engine advertising is one of the best ways to help increase your website quickly. Why?
It's all in how PPC works. You'll start by bidding for a keyword that is relevant to one of the products or services that you sell.
Your bid is how much you're willing to pay every time someone clicks your ad — which means you're not paying for ad space, just clicks.
This also makes PPC one of the most cost-efficient strategies to increase traffic to your website. If your bid wins, your ad will show up in search results, earning you valuable real estate in search results.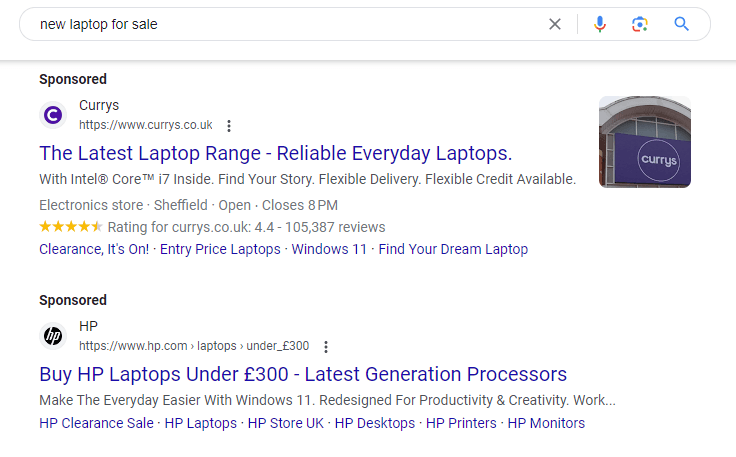 If you win ad space, your ad will show up at the top of SERPs — above organic results. Talk about the prime location for clicks!
8. Social media advertising
Most social media platforms come with their own ad platforms, making it extremely easy and intuitive to place ads on social media, too! Social media ads typically work the same as search engine PPC ads where you choose how much you're willing to pay when users click your ad.
You can feel free to experiment with cost per click until you find an amount that benefits your strategy and keeps you on budget.
9. Page speed
The speed of your website can be a huge site deterrent and even keep users from returning. When users click to a page on your site, they want the information that you have to offer, and they want it now.
Ideal load time is two to five seconds, but every second that surpasses the two-second mark results in higher bounce rates. Bounce rate is the percentage of single-page sessions on your site – or the percentage of users that only visited a single page before leaving your site.
10. Responsive web design
When you have a responsive site, it simply means that users who opt to view your site on a mobile device or a tablet will have the same experience as someone viewing your site on a desktop. Responsiveness is more important than ever, especially with Google's mobile-first indexing.

As of July 1, 2019, Google announced that it would predominantly use the mobile version of a website for indexing and ranking. Usability is a ranking factor to Google, and they may rank you lower in search results if your site isn't responsive to all users on all devices.
11. User experience
Google ranks websites based on the quality of their content and how beneficial they believe a page will be to users with a specific query.
User experience plays a big role since Google's goal is to provide users with the best possible experience. If your website doesn't provide a fantastic UX, you'll have a harder time ranking highly in search. Here are a few site elements that affect user experience:
Use of graphics throughout the content
Simple, effective navigation bar
Use of call-to-action buttons
Use of live chatbots to answer questions
Overall aesthetic appearance of your website
12. Regular strategy analysis
Without keeping close tabs on your traffic-driving strategies, you'll never know which strategies drive results and which strategies flop. If you continue to run strategies that don't effectively increase website traffic, you are essentially throwing your marketing budget down the drain.
However, when you regularly analyze your strategies with a program like Google Analytics to ensure that they're driving the results you desire, you can rest assured that your marketing budget is going to good use.
For example, a robotics company using digital marketing might find its content gets traffic, but doesn't convert. With research, the company discover its because its targeting low-quality keywords for lead generation.
When you work with an Internet marketing agency like WebFX, we'll provide you with reports on every campaign to show you how it's performing.
If it's underperforming, we'll be sure to make other suggestions about how to turn your strategy around. WebFX has also created a suite of marketing tools that are included with every client strategy. Also known as MarketingCloudFX, this suite of tools helps you analyze the success of your campaigns, and can also use AI to suggest how to improve those campaigns.
13. Video creation
Videos can go viral, and when you create them as a part of your marketing strategy, you're bound to see increased website traffic. Why? If you post your video on YouTube, users can easily find and visit your site when you provide the URL on your YouTube account.
Not only that, but videos have the potential to go viral — spreading your website URL far and wide. Did you know that WebFX offers a variety of video production services to help you improve your marketing strategy? It's true!
14. Competitor analysis
If you want ideas for how to increase traffic to your website, look at your competitors who receive the amount of traffic that you desire.
After you have your top competition noted, you'll want to pay attention to the keywords that they target, how much content they post in a month, and even what their website looks like. Although you should never copy someone else's content or design, you can certainly take a page from their book to craft an award-winning strategy.
15. Sharing your content on social media
Social media marketing is a great way to increase website traffic because over 3.48 billion people use social media platforms. That means that you're bound to find at least a pocket of your target audience on one or more social platforms. When you share links to your website's blog, interested users will visit your website in just one click. To increase clicks, be sure to have a creative caption and even an image to entice users to click.
Earn a 20% greater ROI with WebFX
Looking to partner with an agency that can increase website traffic?
WebFX is a full-service digital marketing agency that offers every strategy that we mention on this page. We know how important it is to increase traffic to your website, so we only implement strategies that we know to be successful.
We have more than 25 year of experience in digital marketing, and in the past five years alone, we've generated over $3 billion in sales and generated over 7.8 million leads. We're proud of the results we've driven, but we aren't done yet.
We love helping clients in a wide variety of industries including car dealerships, insurance agencies, and jewelers, just to name a few.
Our clients are so thrilled with our work that we have more than 1020 verified client testimonials that speak to our results-driven mindset.
If you're ready to increase traffic to your website, it's time to partner with an agency that knows how to help you accomplish your goals.
To get in touch with WebFX, request a free quote online or give us a call at 888-601-5359!
Digital Marketing Services
Related Topics: Web Design