8 Top Adtech Companies in the World for 2023
Advertising technology, or adtech, is essential for streamlining advertising tasks and analyzing campaign results. But which adtech company or solution should you choose? We're here to make your decision a little easier with our list of the top adtech companies of 2023.
8 top adtech companies of 2023
But first, let's remember what is Adtech.
Check out our list of the eight best adtech companies of 2023 below:
1. WebFX
Location: Pennsylvania, USA

Pricing: View pricing plans
First on our list of the best adtech companies in the world is WebFX. While it may seem self-serving to include our own company on this list, we wouldn't do it if we didn't truly feel like we're one of the best adtech companies in the U.S.
Our industry-leading revenue-acceleration platform, MarketingCloudFX, helps small to medium-sized businesses (SMBs) worldwide boost their ad sales and drive revenue.
With MarketingCloudFX, you can experience the following results:
16% average increase in leads
14% average increase in sales
10% average increase in organic traffic
20% average increase in return on investment (ROI)
MarketingCloudFX comes equipped with a range of advertising tools and features, including AdTechFX. AdTechFX, our in-house adtech software, enables you to implement multi-device programmatic advertising campaigns based on customer relationship management (CRM) and visitor data.
As a result, you can launch highly targeted ads designed to reach the people most likely to purchase your products or services. From analyzing the results of your ads to launching data-backed campaigns to identifying problem areas in your strategies, MarketingCloudFX does it all.
And when you invest in MarketingCloudFX, our friendly team will be there every step of the way to help you maximize your revenue with every feature in our software.
Plus, we're a full-service digital marketing agency. That means we can help you with all your digital marketing and advertising needs, including:
Want to hear what our clients have to say? Just check out 1020 glowing testimonials from our happy clients to see how we helped them achieve their business goals.
Meet MarketingCloudFX:
One platform tracking countless metrics and driving stellar results.
Learn More About Our Proprietary Software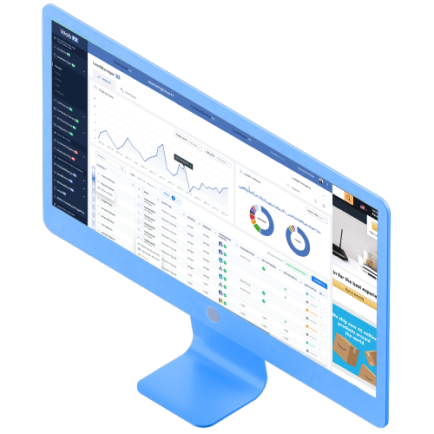 2. Coniq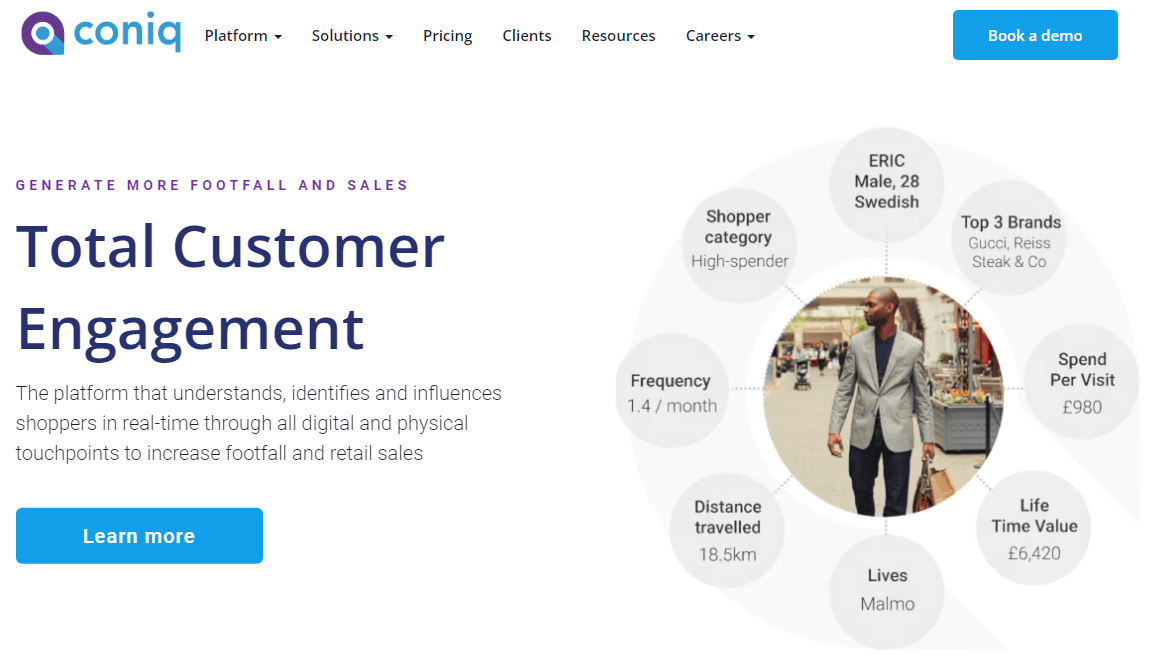 Location: London, United Kingdom

Pricing: Contact for a quote
Located in London, Coniq offers handy adtech solutions for landlords, malls, and retail brands. Coniq's total customer engagement platform offers three features to help you reach and convert your audience:
IQ Reach: IQ Reach enables you to send highly personalized advertisements and messages to your target audience to acquire new customers.
IQ Connect: IQ Connect helps you analyze customer interactions on your website before conversion, allowing you to better understand their shopping behaviors and interests.
IQ Engage: IQ Engage enables you to leverage audience data and insights to improve your ad campaigns to drive future sales for your business.
So, if you're searching for one of the top adtech companies in the United Kingdom, Coniq shines as an excellent choice.
3. InMobi

Location: Bengaluru, India

Pricing: Contact for pricing
InMobi is an advertising technology company located in Bengaluru, India. This adtech company offers four powerful solutions for advertisers:
Pulse: Discover marketing and consumer insights to learn more about your audience and their interests.
Audiences: Reach your target audience with laser-focused ad targeting to maximize your reach and sales.
DSP: Launch targeted mobile app ads to increase your brand awareness and boost your reach.
Exchange: Launch programmatic ad campaigns and streamline the ad buying process with InMobi Exchange.
InMobi also offers specific advertising features for retailers looking for a platform to help them boost product sales.
4. Proxim.ai
Location: Milan, Italy

Pricing: Contact for pricing
Located in Milan, Italy, Proxim.ai specializes in helping companies leverage data to fuel ad sales.
With Proxim.ai's adtech solutions, you can analyze the location of your audience, understand their shopping behaviors, and how they interact with your website.
Then, you can use that data to launch personalized messages that resonate with your audience and targeted advertisements that reach your audience in specific regions.
Proxim.ai also enables you to analyze the results of your ad campaigns to identify which ad types and strategies drive the best results for your business.
5. IconPeak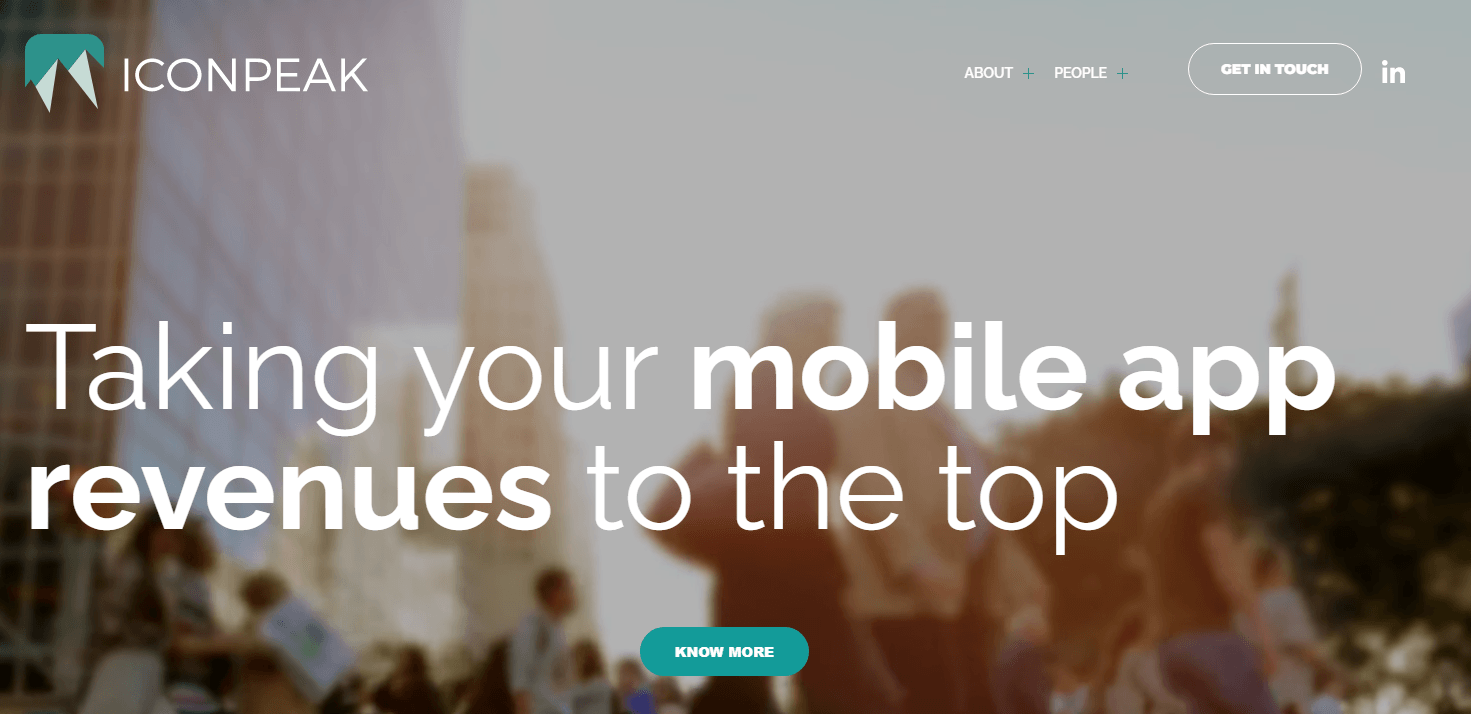 Location: Lisbon, Portugal

Pricing Contact for pricing
Looking for one of the best adtech companies in Portugal? Say hello to IconPeak.
IconPeak offers a leading mobile advertising platform for companies that want to launch in-app ads that reach their audience where they spend their free time.
This adtech company can also help you launch targeted ad campaigns on the world's most popular social media platforms to reach high-value consumers as they scroll through their feeds.
Additionally, you can use IconPeak to launch programmatic and native advertising campaigns to optimize your advertising processes and reach your target audience through multiple channels.
6. AdScale
Location: Yokneam, Israel

Pricing: Starting at $99 per month with $1000 ad spend
AdScale is a leading adtech company headquartered in Israel that offers powerful advertising software for ecommerce businesses to make driving sales with digital ads a breeze.
With AdScale, you can launch:
AdScale's advertising platform also enables you to automate ad creation and optimization to save you and your team tons of valuable time. You can also use AdScale to receive artificial intelligence (AI) recommendations for strategies you can implement to drive more sales.
Plus, this adtech company also provides you with friendly customer support to ensure you seamlessly connect your online store and ad account to their software.
7. BidX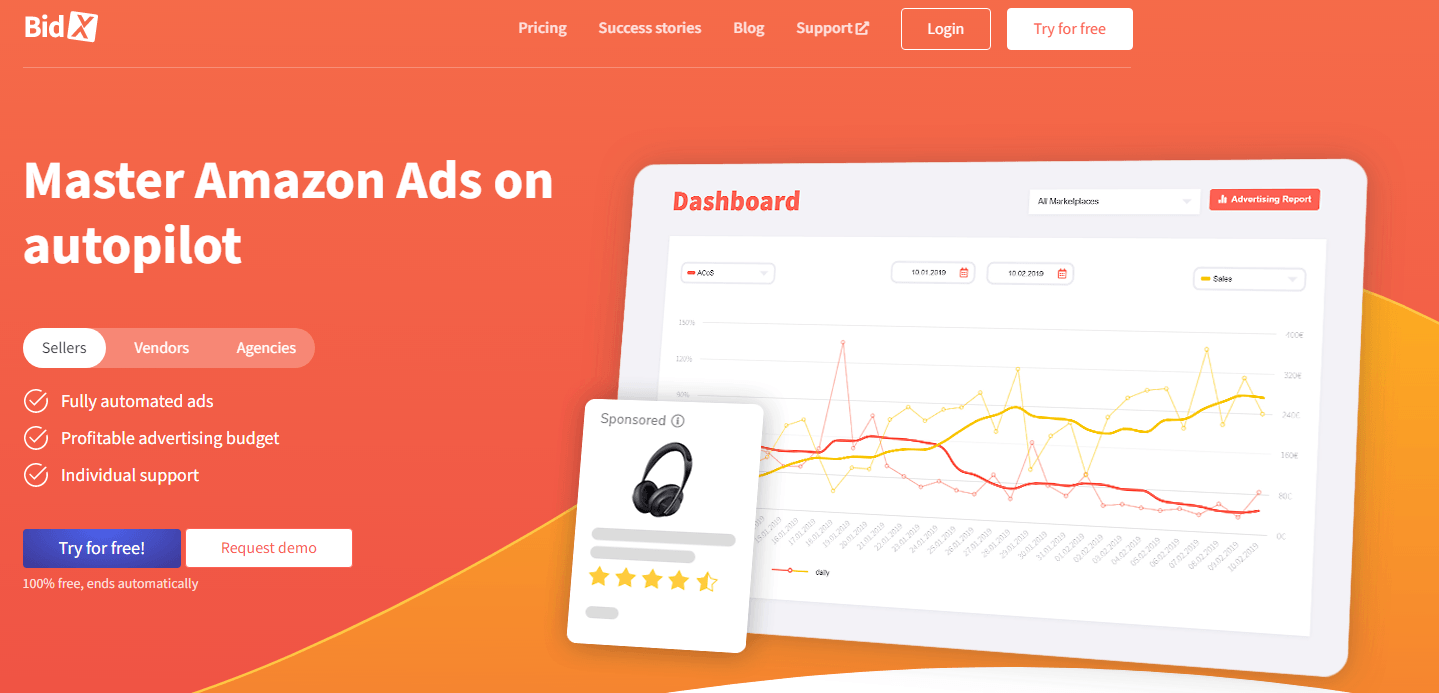 Location: Darmstadt, Germany

Pricing: Starting at $149 per month
Do you want to boost your Amazon sales in Germany? BidX could be the perfect adtech company to help achieve your goals.
Located in Darmstadt, BidX provides a powerful adtech solution that enables you to fully automate your ad processes and receive individual support from their team to help you maximize your revenue every step of the way.
BidX's software uses machine learning algorithms to continuously analyze the performance of your ad campaigns, making them more profitable through bid and keyword adjustments.
Their software allows you to:
Create a complete ad campaign in just a few clicks
Automatically identify high and underperforming keywords and adjust your bids accordingly
Analyze the results of your campaign in one clear dashboard
So, if you're searching for one of Germany's best adtech companies of 2023, BidX could be the perfect option for your company.
8. StackAdapt

Location: Toronto, Canada

Pricing: Contact for pricing
StackAdapt is a Toronto-based advertising technology company specializing in helping companies launch revenue-driving programmatic advertising campaigns.
This adtech company provides an easy-to-use self-service platform with AI capabilities built to launch highly-targeted ads.
Use StackAdapt to gain deep insights into your existing customers and analyze industry trends using their research tools. Their team of analytic experts can help you leverage your insights to launch advertisements that reach the people most likely to purchase your products or services.
StackAdapt has a plethora of platform features to help you launch sales-boosting ad campaigns with ease:
Creative Studio: Access an extensive ad creation consultation to ensure your ad campaign is designed to impact the metrics that affect your bottom line.
Planner: Identify the highest-value opportunities and channels to maximize your reach and sales.
Ad Previewer: Preview video, display, and native ads on your desktop or mobile to get a snapshot of what your ad campaign will look like.
Multi-channel targeting: Launch a range of ad types, including native, display, video, and audio, to reach your audience across multiple channels, such as connected TV (CTV) and social media.
Strategy tools: Access StackAdapt's range of strategy tools to streamline your ad process and place automatic bids.
Machine learning and AI: StackAdapt's advertising platform is powered by machine learning and AI, enabling you to automate repetitive tasks and access data-backed optimizations.
Reporting: Always stay in the loop with the performance of your ads with StackAdapt's in-depth reporting features.
If you're searching for one of the best programmatic advertising software companies in Canada. StackAdapt could be the company for you.
Finish your search for top adtech companies with WebFX
WebFX is an industry-leading adtech company providing powerful technology that can help you streamline your processes and maximize your ROI.
With our revenue acceleration platform, MarketingCloudFX, you can analyze the performance of your ads, collect valuable information about your audience, and implement data-backed strategies that drive revenue.
Plus, our award-winning team of friendly experts will be here to help you maximize your revenue with every feature our software has to offer.
Contact us online or call us 888-601-5359 to learn more about how MarketingCloudFX can fuel growth for your business!
Earn a 20% greater ROI with WebFX