The 8 Best Programmatic Advertising Companies Around the World
Looking for a programmatic advertising company in your region? Here are eight of the top programmatic advertising companies around the world!
On this page, we're going to cover several of the best programmatic advertising companies around the world.
Depending on where your business is located, you'll have different options for what companies you can partner with for your programmatic advertising. We've selected the top programmatic marketing companies from various locations worldwide and compiled them in this list.
Not every location in the world is represented here, simply because not everywhere in the world has a range of programmatic advertising options. In some cases, you may partner with an agency in your general area of the world rather than in your country.
That said, this list should help you identify some of the best options out there. Keep reading to learn more, and then subscribe to Revenue Weekly — our email newsletter — for more helpful digital marketing info!
Time to Level Up Your Sales
Our long list of services helps you grow every aspect of your business with marketing strategies that are proven to increase bottom-line metrics like revenue and conversions.
In the past 5 years, we've managed more than 12.9 MILLION transactions across our client base.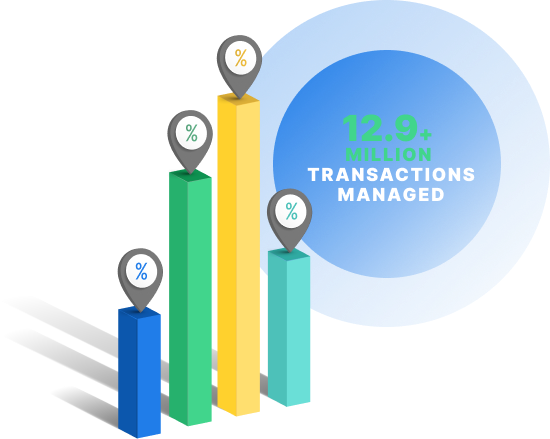 The top programmatic advertising companies around the world
Below, we've listed eight of the top programmatic advertising companies from different world locations, including:
Keep reading for an overview of each company.
United States: WebFX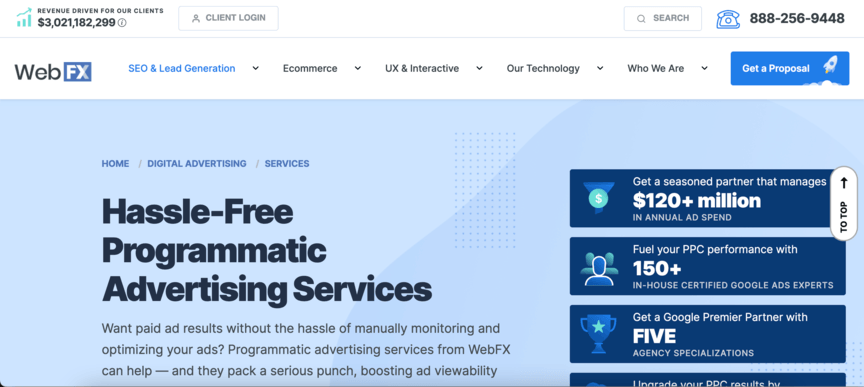 Location: Harrisburg, Pennsylvania
Team size: 500+
If your business is in the United States, WebFX is the programmatic advertising agency for you. We have over 25 years of experience with digital marketing, so we know what it takes to drive killer campaigns.
With our programmatic advertising services, you'll get help strategizing and developing your whole campaign. We'll help you:
Create your ad copy

Target the right audience

Test your ads

Track your results

And more!
You can rest assured that WebFX will drive results for your business. In the past several years alone, we've generated over 7.8 million leads and $3 billion in revenue for our clients.
By the way, WebFX isn't limited solely to the U.S. We also have locations in South Africa and Guatemala, so if your business is in those regions, you can still partner with us!
Canada: Skille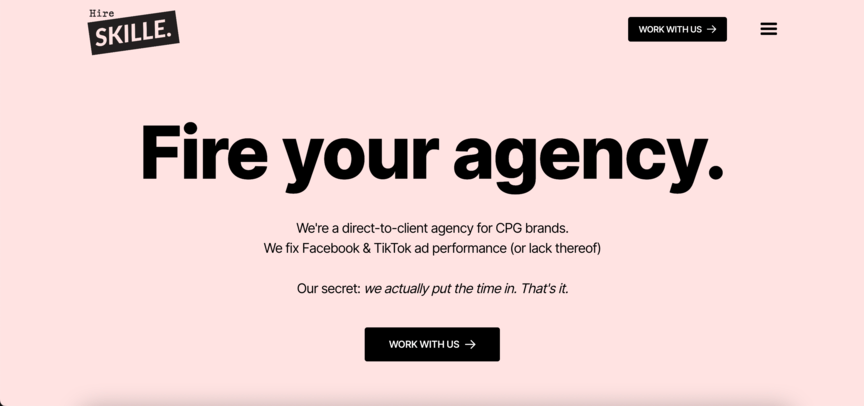 Location: Montréal, Canada
Team size: 2–9
Skille is one of the top programmatic marketing companies available for businesses located in Canada. One quick trip to Skille's website shows that their brand is built on energy and enthusiasm, both of which they'll bring to your programmatic ads.
Skille makes a point of being transparent, maintaining a direct line of communication between you and the person running your campaigns. Consequently, their clients have only good things to say about them, earning them a solid 5-star rating on Clutch.
Among other things, Skille's clients say of them that "their communication stands out, as do the results Skille provides."
Western Europe: The SEO Works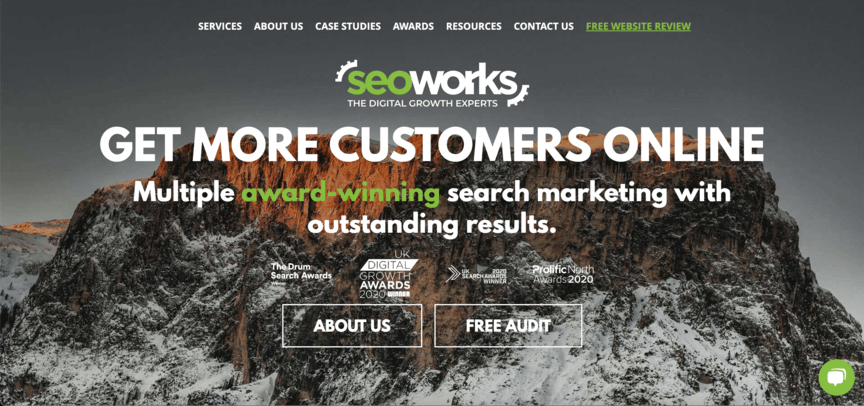 Location: Sheffield, United Kingdom
Team size: 10–49
The SEO Works is undoubtedly among the best programmatic advertising companies located in Western Europe. They maintain a 4.8-star rating on Clutch, and have been around since 2009, giving them well over a decade to learn the ins and outs of programmatic advertising.
The SEO Works puts a heavy focus on metrics that matter, avoiding vanity metrics and looking to drive results that directly impact the success of your business. Their clients say that they're great at immersing themselves in different industries, as well as troubleshooting any problems that arise.
The SEO Works also offers services in more than just advertising, particularly — as the name suggests — programmatic search engine optimization (SEO).
Eastern Europe: NORA Digital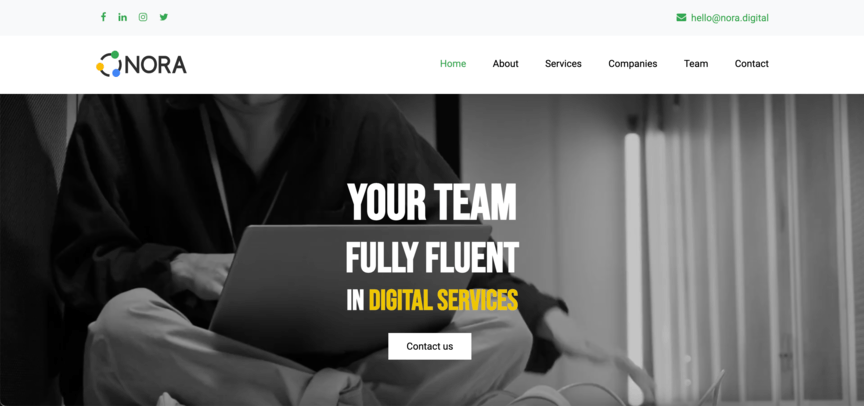 Location: Belgrade, Serbia
Team size: 2–9
If you're located in Eastern Europe, NORA Digital is one of the best programmatic marketing agencies available. Based in Serbia, NORA places a strong focus on data- and results-driven marketing efforts. Along with programmatic advertising, they offer services in cybersecurity, web design, and more.
NORA maintains a 5-star rating on Clutch, as well as plenty of favorable online feedback from their clients. Among other things, their clients praise them for working quickly, efficiently, and transparently.
Middle East: Optimalad1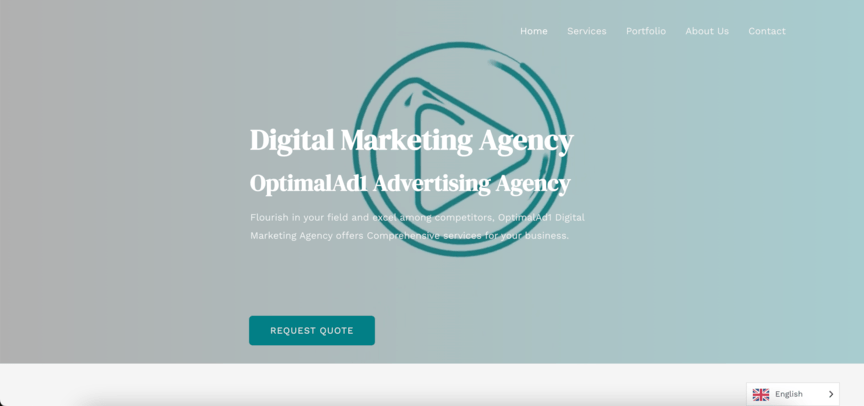 Location: Amman, Jordan
Team size: 10–49
For businesses in or near the Middle East, Optimalad1 is among the best available options. Based in Jordan, Optimalad1 provides services in programmatic advertising, SEO, social media marketing, content marketing, and more.
Optimalad1 can help you through the advertising process from start to finish, beginning by developing an advertising strategy and finishing by analyzing your results to improve your campaigns going forward. They're a reliable agency when it comes to driving top-tier results.
India: EZ Rankings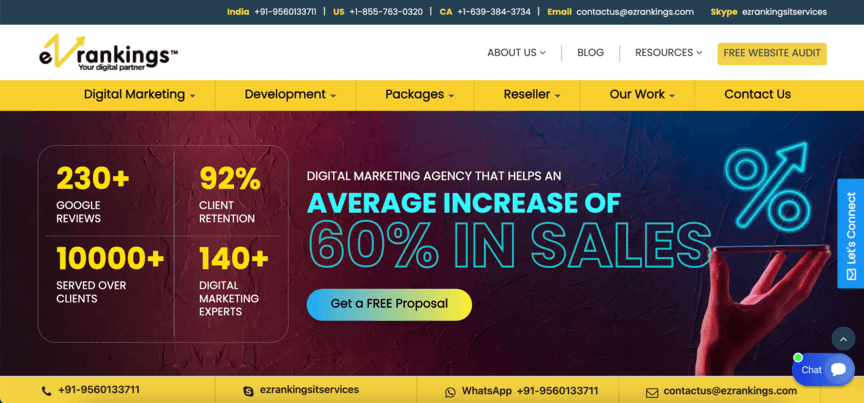 Location: Noida, India
Team size: 50–249
One of the largest programmatic advertising agencies on this list is EZ Rankings. Based in India, this company offers services in a wide variety of digital marketing strategies, from SEO to web design. Programmatic advertising is just one of their specialties.
With 4.6 stars on Clutch, EZ Rankings is one of the more reliable companies in their field. Their clients report that they communicate well and always deliver on their promises, ensuring high-quality results for all their efforts.
EZ Rankings is also excellent at customizing their services to fit the exact needs of each individual client, so you get more than a cookie-cutter approach.
Japan: Remark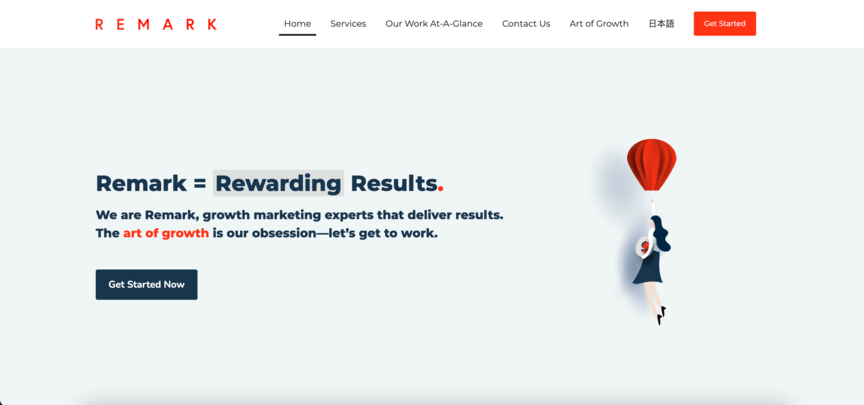 Location: Chiyoda City, Japan
Team size: 2–9
Based in Japan, Remark is one of the top programmatic marketing companies available. They place a heavy focus on addressing problems head-on, and they pride themselves on never cutting corners with your advertising.
Remark is also highly data-driven, ensuring highly efficient advertising methods that drive excellent results. In addition to programmatic advertising, Remark offers services in conversion rate optimization (CRO) and content marketing.
Australia: Born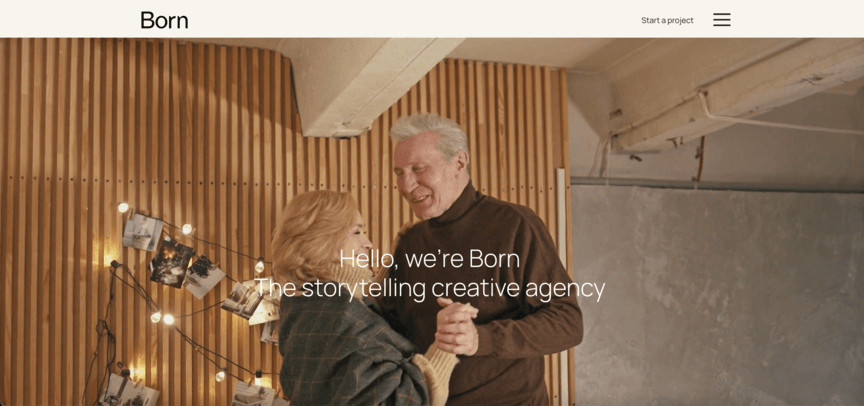 Location: Surry Hills, Australia
Team size: 2–9
The last agency on our list of top programmatic advertising companies is Born. Located in Australia, Born defines themselves as a "storytelling creative agency." They offer services ranging from programmatic advertising to graphic design, and they execute all those services from a brand-building perspective.
Viewing their services as a way to shape the future of your company, Born appropriately takes their work very seriously. Though they were founded as recently as 2022, their team has years of experience between them, and their relative newness as a business means they'll approach your advertising with plenty of freshness and energy.
WebFX is a partner businesses trust.
Hear from HydroWorx, who saw a 236% increase in organic sessions with WebFX services.
Watch the Video Testimonial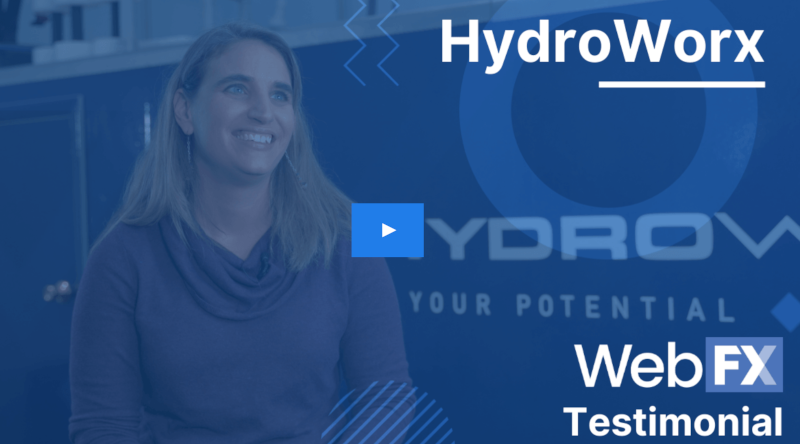 Choose WebFX as your programmatic advertising partner
If you're located in the United States — or elsewhere in the world — WebFX is likely the best programmatic advertising agency for your company. On top of programmatic advertising, we also offer services in SEO and web design, and we use a data-driven approach for all of them.
When you partner with us, you'll not only get access to our top-tier programmatic advertising services, but you'll also receive a dedicated account representative to keep you in the loop about everything we do for you. You'll also gain access to our proprietary marketing software, MarketingCloudFX.
To get started with us, just call 888-601-5359 or contact us online today!