No matter your sector in the healthcare industry, from medical manufacturing to medical care, you need to generate medical leads, both business-to-business (B2B) and business-to-consumer (B2C), to keep your company or practice running.
That's why healthcare lead generation is critical.
If you're looking for a smarter way to generate medical leads, watch the video below and keep reading to learn about five healthcare lead generation strategies that can help your business or practice attract, nurture, and convert qualified leads.
Should you need help with your medical lead generation plan, WebFX comes with a proven lead generation track record, having generated more than six million leads in the past five years for its clients. Learn more about our lead generation services now!
WebFX helps clients in the healthcare industry grow their practices.
"My practice has grown quickly and improved our accessibility to those we serve or hope to serve within our community. WebFX is directly responsible for our growth and the fact that we have more than doubled our revenue in six months."
— Merrimack Valley Psychological Associates
See Case Study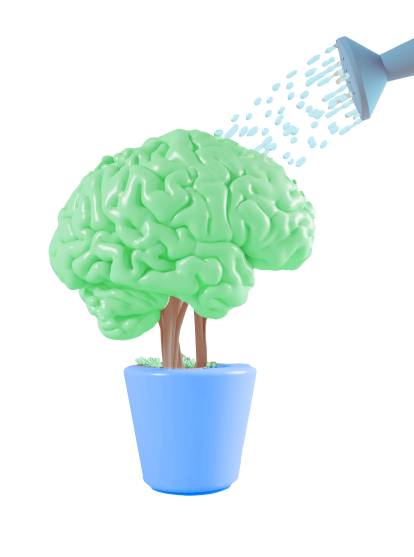 5 ways to attract qualified healthcare leads
Learn how to attract more qualified B2C and B2B healthcare leads with these five tips:
1. Create a user-friendly website
Your website speaks volumes about your hospital, practice, or business, especially in terms of professionalism.
Remember that every marketing strategy you attempt online will eventually lead people back to your website. It's where they'll learn how to contact you for more information and if they generally trust you.
Ask yourself the following questions to decide if your website is in good shape to generate healthcare leads:
Is it visible in search engines?
Is it easy to navigate?
Is your contact information on every page?
Does it load quickly?
Does it offer users valuable information?
If you answered no to any of the questions above, you may want to revisit your website. Make sure it's well-designed and maintained so that physicians, consumers, and business buyers in the healthcare sector feel confident about your organization and its offerings.
2. Optimize your site for search engines
Medical lead generation is dependent on proper search engine optimization (SEO).
Your website should be optimized, so search engines can contextualize, index, and display your site.
For example, if you're a hospital located in Atlanta, it would be ideal to rank for "birth and delivery Atlanta" or "cardiovascular surgery in Atlanta" in search engines. It's crucial to optimize your website for the keyword phrases that will bring in worthwhile leads, since those people can eventually become patients.
On your website, be sure to optimize:
There are other elements to optimize, but the three listed above are good starting points when it comes to healthcare lead generation.
Remember that your most effective keywords could change over time, so it's important to conduct periodic keyword research. It's a low-cost strategy for hospitals to attract the right people.
3. Use paid advertising
Advertising is a standard way to generate leads, but print media isn't as effective as the Internet in attracting qualified medical leads.
It's much more beneficial to put your resources into pay-per-click advertising (PPC). This is where you take an ad out on Google, Facebook, or another popular website and pay a few cents for every person who clicks on it.
You should consider using Google's Ads, Microsoft's Bing Ads, or Facebook Ads to start. PPC is both effective and budget friendly, especially on those three platforms.
You can target very specific search phrases and set your own budget, so if a particular ad is performing well, you can easily increase its exposure with a few clicks and a few seconds to generate even more healthcare leads.
4. Create high-quality content
If you want to capture qualified medical leads, you should create and share quality information that they can't find anywhere else.
Take a look at what your competition is publishing and one-up them to take the online spotlight. If other hospitals, pharmaceutical companies, or medical manufacturers in your sector are writing blog posts and sharing helpful articles, you should aim to offer more.
Consider different ways that you can educate your audience as well. This will build trust, and when you earn a potential client's trust, they're much more likely to choose your organization.
There are many types of content you can publish. Blog posts, articles, videos, infographics, and downloadable guides are all popular forms of content. You should publish any type of content that will resonate with your audience and help establish your hospital's position as an industry healthcare leader.
Essentially, you need to learn the questions that most of your audience have and answer them in-depth. One of the best ways to learn about your audience's needs and interests is by using a customer relationship management (CRM) platform.
A CRM for healthcare helps you learn more about the audience, like their demographics and the content they read on your website. You can then use this information to create content that answers their questions and encourages them to convert into patients.
5. Add interactive elements to your content
Of course, your content is meaningful and shares helpful information with your website visitors. If you want to stay ahead of your competition and stand out against the crowd, add multimedia or interactive elements to your content.
Hospitals, for example, tend to publish the same kind of content about health news and tips. If you only do the same, it will be harder to get noticed and hook new leads.
Interactive content can take your content marketing game to new heights.
One good example is an interactive white paper. It will ask the readers questions and give them appropriate information based on their responses.
It can include videos, assessments, and calculators to help the readers enjoy an experience that feels personal to their needs and nurture them into healthcare leads.
Hear What It's Like to Work With WebFX!

"WebFX has completely transformed my practice. With their support, I have expanded my practice significantly and grown exponentially. I could not have expanded to this degree, nor this quickly had it not been for the incredible efforts provided by WebFX and my team."
Healthcare
Attract high-quality medical leads
At WebFX, we know how to generate medical leads.
In fact, we have a whole team of healthcare lead generation experts that can help you earn the trust of business buyers and consumers. We've helped hospitals and other healthcare companies get new patients and clients, and we can do the same for you!
Contact us today to lay out a unique lead generation strategy for your hospital!
Earn a 20% greater ROI with WebFX