Today, more people than ever before are turning to the Internet for advice on medical problems. In fact, 58% of web users look online for information on specific medical treatments and procedures.
Having your hospital or healthcare practice show up in natural search results is a great way to edge out competitors and make sure you stand out to potential patients. But how can you make this happen when healthcare is such a competitive field?
A search engine optimization (SEO) campaign for healthcare that specifically targets these potential patients can help you to appear higher in search engine results pages (SERPs) for healthcare-specific phrases. With the growing popularity of medical searches and references in search engines, hospital SEO is quickly becoming a necessity in today's fast-paced, digital world.
Call 888-601-5359 to speak with a strategist about SEO services from WebFX, or keep reading to learn what search engine optimization is, and how your hospital or healthcare organization could benefit from a campaign.
Independent research from Clutch has named WebFX the
top SEO company

in the United States.

Clutch has personally interviewed more than 250 WebFX clients to discuss their experience partnering with us.

Read More Clutch Reviews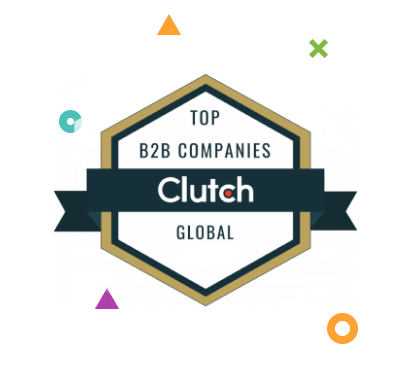 What is SEO?
SEO, or search engine optimization, is the process by which your website is improved to enable search engines like Google and Bing to rank your site within search results. An SEO campaign is made up of a number of steps and best practices to ensure that your site is being shown to the right audience, and hospital SEO can quickly become very specific, depending on your specialties and needs.
SEO also keeps your site up with any changes that search engines make to how they display information to users. Without SEO, your site's visibility could fluctuate greatly and prevent you from reaching potential patients as your competitors move ahead of you on the search results pages.
This is one reason why it's necessary that an SEO campaign for hospitals and healthcare needs to be ongoing rather than a one-off implementation, in order to adjust according to frequent updates by search engines.

Hear What It's Like to Work With WebFX!

"WebFX has completely transformed my practice. With their support, I have expanded my practice significantly and grown exponentially. I could not have expanded to this degree, nor this quickly had it not been for the incredible efforts provided by WebFX and my team."
Healthcare
The benefits of SEO for hospitals and healthcare institutions
Whether you're looking to grow the number of patients that come through your door or increase the number of procedures that take place at your hospital or practice, an SEO for healthcare campaign is the best and most cost-effective way of reaching potential patients and improving the authority of your business within the medical industry, not to mention increasing your ROI!
With 77% of patients using search engine results prior to booking an appointment at a hospital or local practice, it's important to capitalize on these searches by making your website as visible as possible, whether you're a large hospital or a small local practice. SEO gives you the opportunity to rank higher in SERPs for very specific terms or targeted location phrases, like "Philadelphia cardiology unit."
High risk or expensive treatments are often the most searched for medical phrases. For example, potential patients might search for "laser eye surgery" rather than non-surgical vision treatments, and an intensive healthcare SEO campaign is ideal to take advantage of these.
The role of content in SEO
By creating unique content for your site, you can become an authoritative figure in the healthcare field with blog posts, videos, patient testimonials, and interviews, as well as information on medical breakthroughs or changes in the industry.
Symptoms and medical conditions have historically been the most searched for topics before a potential patient visits a hospital or medical practice, so having extensive informational content on your website is a detail that should not be overlooked when it comes to encouraging user conversions. Not only does this content make your website more engaging and informative for users, but it also helps Google to understand exactly what your site is about and why it should appear on the first page of relevant search results.
SEO and lead acquisition
Lead acquisition is a common SEO goal for many hospitals and healthcare companies. Begin by targeting keywords with a history of sparking conversions, and create a content strategy that incorporates those phrases. Don't forget to include keyword-rich title tags, URLs, and headings. And be sure your meta descriptions accurately describe and promote the content on your site.
As people discover your articles and blog posts online and link to your content, your site will rank higher in search engine results pages (SERPs). This can generate new leads and get more patients through the doors of your healthcare facility.
The importance of a mobile-friendly website
Having a mobile responsive website is also a significant factor to consider as part of your website optimization, particularly in the medical industry, where users may be searching for urgent information relating to an illness or condition whilst away from a desktop.
44% of mobile users schedule appointments after finding hospital information online. This means that having a website that is user-friendly is a priority. Additionally, Google incorporates mobile-friendliness into its ranking factors, so it's crucial to consider how your site's visibility might be impacted by its design.
Local SEO for hospitals
Including local search factors in your hospital or healthcare SEO plan can also support this. Local SEO can help potential patients to find relevant material quickly for the area that they are in or wishing to search for.
Your local SEO campaign should also include setting up a new, or enhancing an existing, Google Places profile. This will have your local listing return higher in location-specific results—for example, if a potential patient in Dallas is searching for Dallas hospitals.
Tip: pay attention to physician and service pages
Many healthcare provider websites display limited information for each doctor. But pretend you're a potential patient. What kind of information would you want to see to persuade you to schedule an appointment?
Your website should contain key information about each physician, such as education, specialties, office locations, and a photo. You can even take this a step further by including some personal information and linking to publications they contributed to.
Also, consider creating pages for the various services offered by your healthcare facility. This will boost your rankings for service-related information and allows you to demonstrate what makes your hospital unique.
Make sure that your website answers important questions such as what insurance you accept, where visitors can park, and how to contact you. This will increase conversions by encouraging patients to pick up the phone!
How can WebFX help with your hospital's SEO?
At WebFX, we understand that you work in a time-sensitive industry and may not be able to keep the SEO process going yourself. This is where we can help. We can take over all aspects of your hospital SEO campaign, from creation of content to outreach and local optimization, to ensure that your valuable time is spent helping those who need you most: your patients.
Our team of experienced Internet marketers are here to help you find the success that you're looking for on the Internet. We conduct extensive research of your competitors, current rankings and target audience before creating a strategy that aligns with your business goals in order to begin your SEO campaign.
With our Internet marketing packages for hospitals and healthcare organizations, your website will benefit from increased traffic via rankings in the top search engines, in addition to building authority as a business through the creation of unique content and resources for both patients and other medical professionals.
Earn a 20% greater ROI with WebFX