Customer relationship management (CRM), or CRM, software collects valuable information about your current and potential patients. As a result, a CRM for healthcare is crucial for forming long-lasting relationships that transform patient experiences that keep them coming back. It also helps you gain new patients so you can grow your practice.
Keep reading to learn more about healthcare CRM software, including how it can grow your organization and the best CRM for healthcare companies that can help you drive more revenue!
And if you're ready to get started with CRM software for healthcare organizations right away, we've got you covered.
Nutshell, our industry-leading CRM platform, helps you easily manage your patient and audience data, integrate your sales and marketing operations, and ultimately help you earn more patients!
What is a CRM for healthcare?
CRM for healthcare is software that helps your healthcare organization manage relationships with current and potential patients and clients. It helps keep all of your patient and client information in one central location for easy access. In other words, healthcare CRM software stores, manages, and tracks your company's interactions with patients and clients.

Hear What It's Like to Work With WebFX!

"WebFX has completely transformed my practice. With their support, I have expanded my practice significantly and grown exponentially. I could not have expanded to this degree, nor this quickly had it not been for the incredible efforts provided by WebFX and my team."
Healthcare
What are the benefits of a CRM in healthcare?
Does your healthcare company need a CRM? Yes! A CRM is vital to helping your healthcare organization grow!
Here are four more noteworthy benefits of CRM in healthcare:
1. Improve your relationships with current and potential patients
CRM software for healthcare companies, from hospitals to urgent care centers, helps build long-lasting relationships with your current and potential patients.
A CRM platform keeps all of your audience's information in a single location. That means you can track essential information about your current patients, website visitors, and leads.
You can view information like:
Patient and lead contact details, like their phone number or email address
Audience interests and demographics
Records of interactions with your patients and leads
And much more
By storing all this data, you'll have all the information you need to reach out and connect with your audience.
For example, your patient services team will have a record of your patients' previous interactions with your company, allowing your team to understand their pain points to better serve them with the help they need.
2. Track where leads are in your marketing funnel
Reaching out to prospects at the right time with the right content is crucial to gaining new clients and patients for your business.
With CRM software for healthcare, you can easily track your lead's journey as they move down your marketing funnel, from initial awareness to converting into a patient.
You can use a CRM platform to track:
Which pages they visit on your website
What content they read
How much time they spend on your website
And more
As a result, you can deliver the best content to your leads to nurture them toward converting. CRM platforms help keep your prospects engaged with your healthcare company so that they choose your organization when they're ready to convert.
3. Personalize patient experiences
People love personalized content tailored to their interests and needs. In fact, 77% of people choose and recommend companies that offer a personalized experience.
When people interact with your company and website, they want an experience tailored to their needs and pain points. Healthcare CRM software enables you to learn more about your prospects and website visitors, like their interests and demographics.
With this information, you can offer your prospects personalized content and website experiences that resonate with them, leading to more conversions and revenue for your business.
For example, you might notice that one of your leads has viewed several of your pages about physical therapy. You can then send them emails with more info about your physical therapy treatments to encourage them to contact you about becoming a patient.
4. Stay ahead of your competitors
Did you know that there are more than 900,000 healthcare organizations in the United States? This number is expected to rise nearly 14% by the year 2028!
With numbers like that, it's become more important than ever for your healthcare company to stand out from your biggest competitors to drive more revenue. And a CRM platform can help you do just that.
CRMs help you gather your prospects' information efficiently, so you can remain competitive in reaching your audience and personalizing their experience.
And if your competitors aren't already using a CRM platform, you'll put your business one step ahead of them in building better relationships with potential patients.
The best CRM for healthcare — Nutshell
Now that you've heard the benefits of CRM in healthcare, you might be ready to test it yourself. But not just any CRM will do. You need one that will help your company drive the best results.
So, if you're searching for the best CRM for healthcare companies, look no further than Nutshell.
Nutshell is an industry-leading CRM platform that combines marketing data and lead management best practices to help you seamlessly integrate your sales and marketing processes.
You can use Nutshell to:
Track the sources of your leads, phone calls, and website traffic
View essential visitor insights and behaviors
Analyze lead activity and interaction history
Store the contact details of all your leads and patients
And much more
This software also helps you evaluate the return on investment (ROI) for your marketing efforts, enabling you to allocate your funds to the channels that drive the most revenue for your healthcare company.
The best part? Our team of over 500 marketing experts is always on hand to help you get the most out of Nutshell. Whether you need help maximizing your results with one of its features or you run into a technical issue, our team will be there to help you get back on track.
WebFX helps clients in the healthcare industry grow their practices.
"My practice has grown quickly and improved our accessibility to those we serve or hope to serve within our community. WebFX is directly responsible for our growth and the fact that we have more than doubled our revenue in six months."
— Merrimack Valley Psychological Associates
See Case Study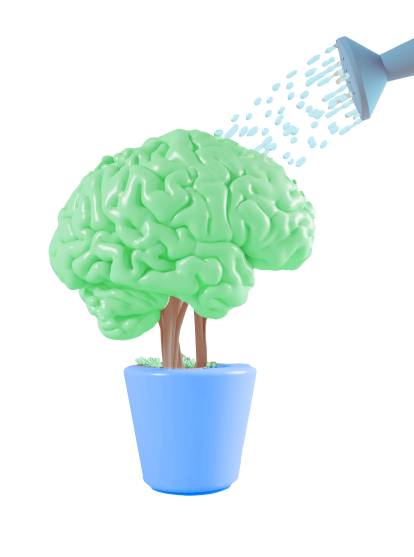 Searching for the best CRM for healthcare? WebFX can help
If you're ready to get started with the best healthcare CRM software in the industry, WebFX can help.
Our in-house CRM platform, Nutshell, is backed by over 25 years of experience, so you can be confident that your software is designed to drive the best results for your healthcare organization.
Plus, our team of over 500 digital marketing experts is always on hand to help you maximize your results with our software.
Ready to start managing your patient and audience data like a pro? Learn more about Nutshell by calling 888-601-5359 or contact us online! We can't wait to help grow your business!
Earn a 20% greater ROI with WebFX