If you are looking to improve target marketing in healthcare, you may have come to the realization that not every message will suit every audience. What works for a current patient may not be effective for a consumer, and vice-versa.
How can you address everyone with your marketing, and reach all of your target audiences? Is it possible? Yes — with the right digital marketing strategy.
Call 888-601-5359 to speak with a strategist about healthcare marketing strategies from WebFX, or keep reading to learn more about how to reach your target audience with healthcare marketing.
WebFX helps clients in the healthcare industry grow their practices.
"My practice has grown quickly and improved our accessibility to those we serve or hope to serve within our community. WebFX is directly responsible for our growth and the fact that we have more than doubled our revenue in six months."
— Merrimack Valley Psychological Associates
See Case Study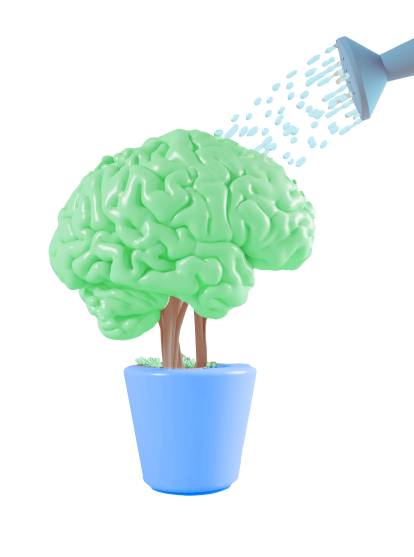 What is target marketing in healthcare?
Target marketing in healthcare is the practice of marketing your healthcare center to your target audience by using strategies like audience research, segmentation, and more. With healthcare target marketing, you can better reach your ideal client or patient.

Hear What It's Like to Work With WebFX!

"WebFX has completely transformed my practice. With their support, I have expanded my practice significantly and grown exponentially. I could not have expanded to this degree, nor this quickly had it not been for the incredible efforts provided by WebFX and my team."
Healthcare
Why target marketing in healthcare matters
To reach audiences like consumers, patients, seniors, elderly, Baby Boomers, teenagers, and so on, you will need to target your messages and marketing methods.
Why do you need to use target marketing in healthcare?
Well, without it, you may only use a method that does not reach every audience. For example, Internet marketing will surely reach younger consumers, teenagers, and a large majority of your patients who may be looking for a new physician. But it won't get to about half of Baby Boomers, who don't own a laptop or smartphone, or a large majority of seniors.
How to market to 5 different healthcare audiences
Let's go over some specific audiences that you may want to reach with healthcare target marketing, and discuss how best to reach them with specific activities and marketing methods.
1. Healthcare marketing to consumers
Consumers who have not yet chosen you as a healthcare provider can be difficult to target. Sometimes this is because healthcare is only chosen in the heat of the moment—that is, if someone needs to go to the emergency room, they will just search online for the closest hospital, not think about previously seen marketing messaging—but it can also be because consumers tend to approach healthcare with a feeling of dread.
Your marketing messages should focus on empowering this new generation of consumers, who are able to find as much information online as they want. Since consumers can now compare healthcare providers, embrace this – and become the best. Ensure your website is modern and complete, that you give them all the information they could ever need, and that your site is easily found by those looking for it.
Your healthcare marketing to consumers can be improved with these tips:
Follow these crucial healthcare web design tips. Your impression on your audience depends largely on how your website looks and performs; if your site is outdated, slow, or difficult to navigate, you are not likely to gain a new patient.
Grow your patient base by engaging in search engine optimization (SEO) for your website. At the very least, you should optimize your site for the keywords and phrases you associate with your hospital or office, like "hospital in [your city]." This will likely involve placing those phrases in your page titles, navigation, headings, and page content.
Another way to improve your SEO, and thus reach more consumers who are searching for healthcare providers, is by ensuring other websites link to yours. You can ask related websites for links, or create content that other sites want to link to because it is informative.
Create helpful, informative content on your website that answers questions and helps consumers learn more about your facility, medical conditions they may be researching, or procedures they may have to undergo.
Find a way to share stories, photos, or videos of real patients. For example, a children's hospital may have a photo gallery of children who have undergone procedures there, and families viewing the website could find this very comforting.
Similarly, add videos or photos that show the benefits of your specific hospital or facility.
2. Healthcare marketing to patients
Unlike consumers, patients have already engaged with you in some way. They already know about you, have already experienced your services, and may be a long-term patient or future visitor to your hospital. Continued marketing to them will keep them coming back, and will begin a long-term relationship with them.
Marketing to existing patients can also help create new patients. If you treat your patients well, they are more likely to recommend your services to friends and family when they are looking for healthcare. These word-of-mouth referrals can be extremely powerful!
Here are some ways you can excel with your healthcare marketing to patients:
Make patient records, discharge instructions, communication with physicians, and appointment histories securely accessible online. Patients will appreciate the convenience and be more likely to return to your office or hospital.
Consider sending out email reminders for appointments. These can be automated, but styled to appear personalized, complete with a doctor or nurse's signature.
Communicate with patients via social media (on Facebook, Twitter, YouTube, etc.). You can post general health tips, information on hospital improvements, introductions to your staff, and so on.
Avoid remarketing ads. Google prohibits any advertising that shows or appears to show knowledge of medical history.
Ensure your website is clearly organized and has information for returning patients that is just as easy to find as information for new ones. If patients are asked to create an account, make sure the login process is hassle-free (does not require a complex username or password, has an easy password reset process, etc.).
3. Healthcare marketing to Baby Boomers
You may not expect Baby Boomers—the segment of Americans born between 1946 and 1964—to require a dedicated marketing plan. However, with more than 70 million Boomers currently living in the United States, the next few years will bring changes that will require your marketing plan for this group to shift dramatically.
According to research, as Baby Boomers begin retiring, they will require more healthcare than any other generation of Americans before them. This means that by 2030, they will account for more than twice as many hospital admissions as they do currently. Additionally, it's reported that the 8.6 million Boomers who suffer from a chronic condition will grow to 37 million by 2030.
What does this mean for your marketing? It means that you are on the verge of seeing an explosion in activity. Don't delay formulating a plan to reach this audience until it's too late—if you don't start working to reach them now, you may miss the opportunity entirely.
Here are a few ideas to help your healthcare marketing to Baby Boomers succeed:
This generation is growing increasingly familiar with technology, including smartphones and tablets. Ensure your website is responsive or optimized for mobile to ensure they can easily browse and locate information.
Utilize search engine optimization to ensure your website ranks highly for the words and phrases most relevant to your hospital or facility. If it doesn't, you probably won't be found.
Boomers are likely to look up information online about conditions, treatments, products, and symptoms. Utilizing content marketing can not only give your website additional keywords for search engines to index (thus improving your rankings), but also make your healthcare institution more likely to rank when someone searches for the topic or a treatment facility specializing in the subject.
5. Healthcare marketing to seniors and the elderly
Finally, marketing to our elderly population can be difficult, and must be handled delicately. It is possible to attract new senior patients to your hospital or facility, but the methods may be different from those you are likely to rely on for younger consumers.
Here are some ways your healthcare marketing to seniors can be handled:
Remember that many seniors and elderly consumers do not rely on technology. To spread the word about your hospital, you may want to rely on short television commercials, newspaper features, or magazine articles.
Go beyond marketing and consider this an opportunity to establish a long-term relationship. As indicated above, content marketing can be a great way to do this. Consider sponsoring published content to accomplish this.
Be honest. Do not lie about your products, services, or benefits.
Consider that many times, senior care and nursing homes are not selected by the seniors themselves, but by their families. In these cases, remain benefit-focused, and rely on the tips above to reach a younger audience.
Creating a unified healthcare marketing plan
By utilizing the tips, methods, and marketing ideas compiled above, you will be able to create a single unified healthcare marketing plan that reaches an audience of consumers, existing patients, seniors, and young people alike.
If you are struggling with your healthcare marketing, and aren't sure how to compile all of these ideas into one plan—or just need help managing your day-to-day marketing challenges—we can help. WebFX is a leader in online marketing, and we have experience creating and executing marketing campaigns for healthcare facilities just like yours.
To find out how WebFX can help you create a healthcare marketing strategy that reaches all of your target audiences and gets real results, contact us today. We'll be happy to put together a customized, no obligation quote for you. We can't wait to hear from you!
Earn a 20% greater ROI with WebFX