As a laboratory or lab equipment supplier, you must prove your product and service quality to your clients. Part of growing your clientele is placing your ads in front of the right audience. So, how can you use your online presence to encourage clicks and improve your bottom line?
Pay-per-click (PPC) advertising for laboratories and lab equipment suppliers can ensure that you place ads in front of those most in need of your products and services. So, what is PPC for laboratories? How can you integrate it into your marketing spend?
This page will cover the basics of paid advertising for laboratories and how you can use PPC to improve your laboratory company. Read on for more information, and call 888-601-5359 to speak with a PPC specialist about your strategy!
Don't miss our Marketing Manager Insider emails!
Join 200,000 smart marketers and get the month's hottest marketing news and insights delivered straight to your inbox!
Enter your email below:
Inline Subscription Form – CTA 72
"*" indicates required fields
(Don't worry, we'll never share your information!)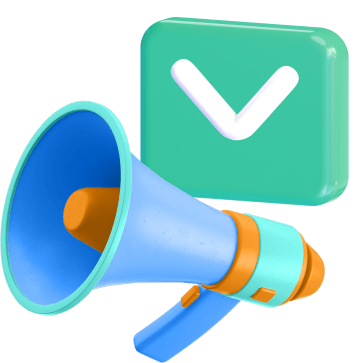 Paid advertising for laboratories 101
Let's walk through the basics of PPC before looking at some example steps.
What is PPC for laboratories?
PPC advertising is a type of online advertising where you pay for ads on search engines and social channels. Unlike other advertising methods, you will only pay when someone clicks on your ad.
On search engines like Google, these ads appear above organic results with a "Sponsored" tag to distinguish them: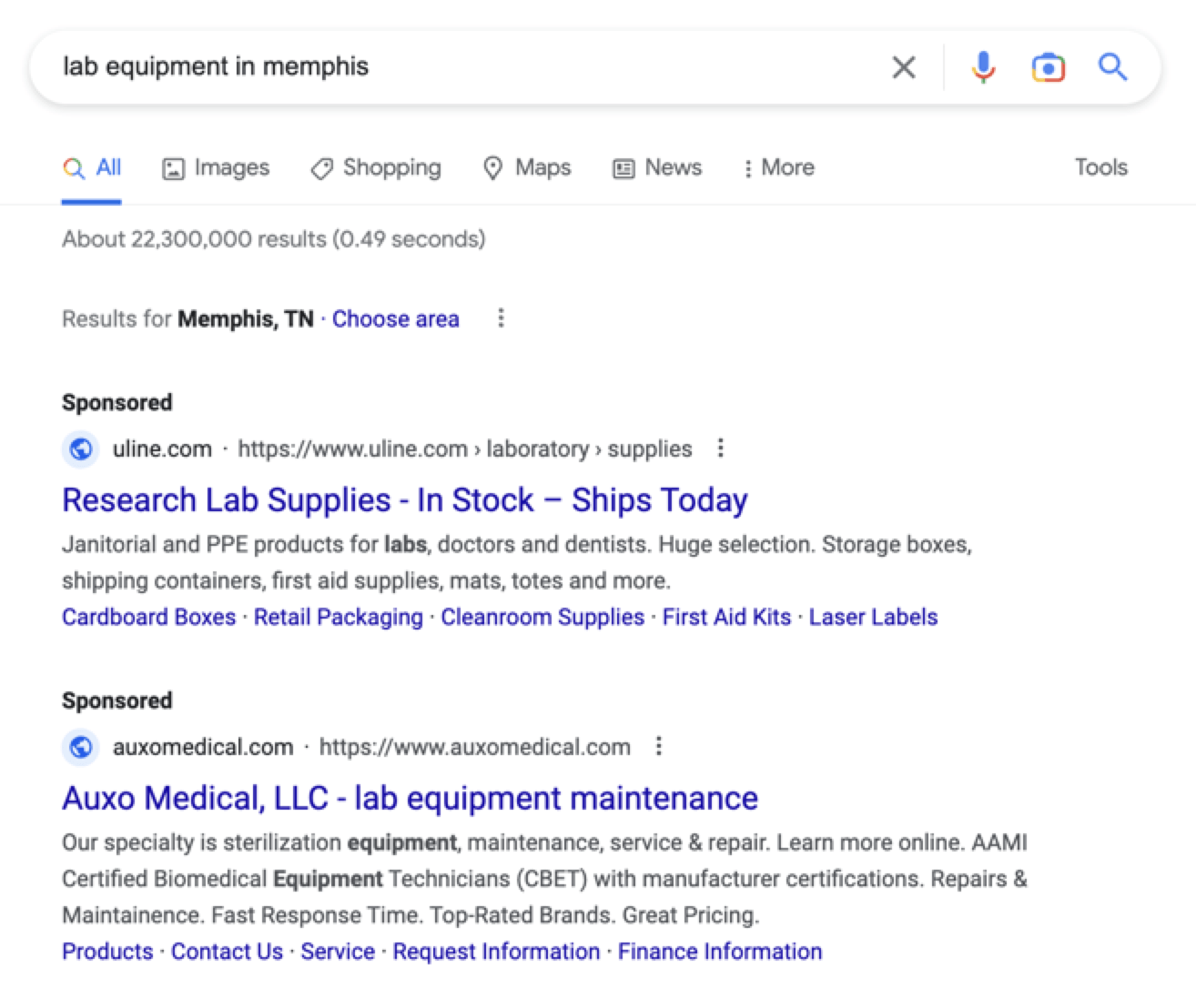 On social channels, PPC ads blend in with the feed. A Facebook PPC ad might look like this: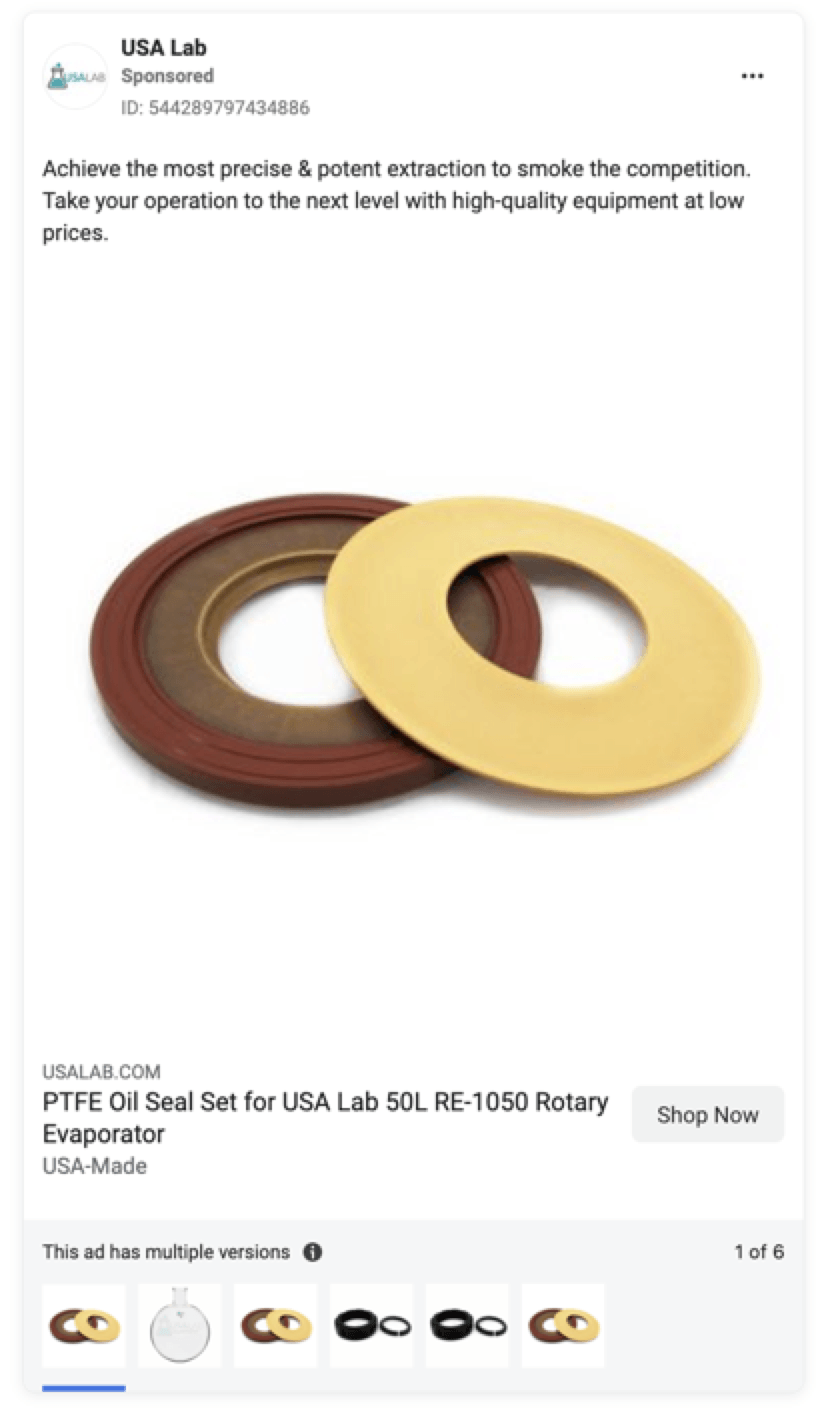 Regardless of where your ad is, you only pay the provider — Google and Facebook in the above examples — when someone clicks on your ad on their computer or mobile device.
How does PPC work?
Most PPC ads work on an auction basis. You create your ad and submit it to Google or another provider for them to use as people search for services and products. You will also determine how much you will pay per click when you create your ad.
Say someone searches the term "diagnostic laboratory services." Google will quickly sort through all the ads that target that term and pull the most relevant ones for the search.
Some factors the algorithm considers include:
If someone clicks on your ad, they will visit your landing page, and you will pay the predetermined fee.
What is a PPC agency?
A PPC agency is a company of PPC strategists with experience in paid advertising campaigns. WebFX, for example, is a leading PPC company with a history of successful PPC campaigns for our clients.
WebFX offers professional PPC services that help you drive conversions from your ads. With our team behind you, you will create stunning ads that catch your audience's attention and encourage clicks.
Why use PPC?
PPC offers many benefits regardless of your industry and target audience. Whether you offer laboratory services or manufacture lab equipment, you can enjoy the following advantages of using PPC:
High return on investment (ROI): Most companies earn $2 for every $1 spent on PPC. You can feel confident that your ad spend is going towards an effective, specialized digital marketing method.
Better audience targeting: Instead of paying a lump sum to send your ad to a large audience, you can control who sees your PPC ad. Outlining a target audience helps you gain more qualified leads and save money.
Immediate results: PPC can give you an instant uptick in traffic to your site. If you want a boost to encourage people to see a new service or product, PPC will help you garner new, targeted traffic.
Your PPC campaign will also scale with your company's growth. You can fully customize your approach to ensure you give your company the best chance at success.
How to use PPC for laboratories/lab equipment suppliers
Now that you understand what PPC is and how it works, you can consider its place in your strategy. Below, we will outline the steps to creating and implementing a basic PPC campaign.
1. Establish a budget
Before diving into your PPC campaign, you must determine how much you're willing to spend. The average PPC campaign costs between $9000 and $10,000 a month, so you can expect to pay that amount for your campaign.
PPC pricing comprises several factors, including:
Your budget will also vary based on your company goals, size, and capabilities.
2. Do keyword research
Keywords are phrases that users enter into search engines to fulfill a query. By finding and including these keywords in your ads, you can better target their queries and explain your product or service offering.
The two main types of keywords are:
Short-tail keywords: One- to three-word phrases that cover a broad topic (i.e., "laboratory services").
Long-tail keywords: Longer phrases that cover a specific topic (i.e., "pathology labs in Harrisburg").
With PPC, the goal is to target keywords with a high search volume and low competition. This way, you will have to pay less per click and likely see more traffic to your site.
Free tools like KeywordsFX make finding and implementing keywords into your strategy simple.
3. Create ads and landing pages
Now that you have the basis for your ads, you can start creating them! You must ensure that your landing pages — the page the ad directs to — are as appealing as the advertisement.
Imagine that a laboratory administrator is searching for new biopsy equipment, and they find your business via your PPC ad. Once they click on the ad, they see a page that has nothing to do with the advertised equipment. They will bounce, and you will have wasted money on their click.
Your ads pull people in, but your landing pages get them to stay. Ensure you have corresponding landing pages incorporating responsive design and target keywords. Once you create your ads, submit them to the provider and begin your campaign!
4. Track your results
After you publish your ads, you must track your progress to see how your ads perform. Capture a benchmark at the beginning of the campaign and see how your traffic and conversions change over time.
Tools like Google Analytics let you evaluate your key performance metrics (KPIs) in one convenient platform: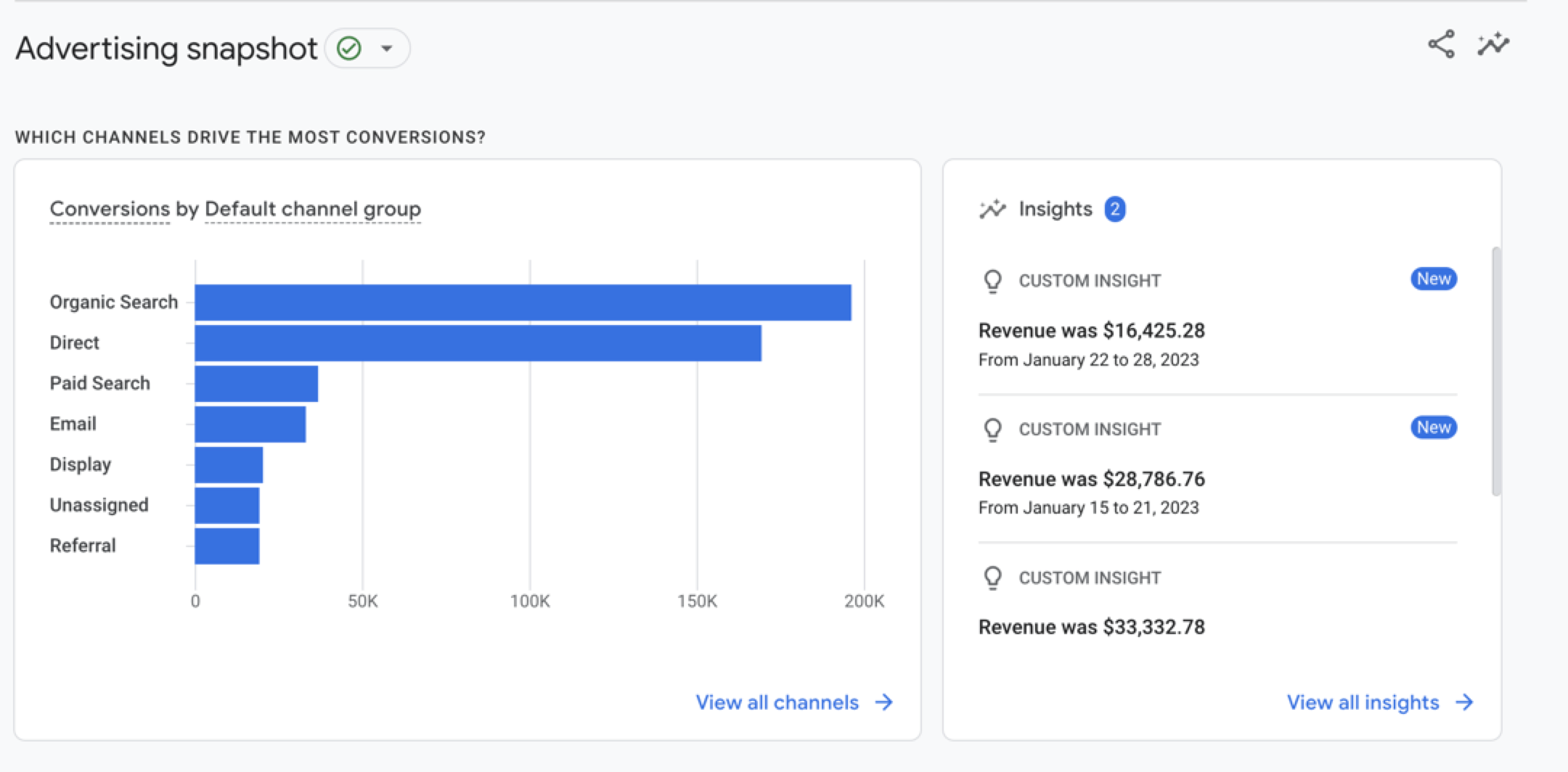 By tracking your ad metrics, you can see where your ads are working. You can also try A/B testing if you want to evaluate which version of an ad performs best. Tracking results ensures that your investment brings in more leads and boosts your company.
Traffic attracted through PPC advertising yields 50% more conversions than organic advertising.
Are you leveraging PPC in your marketing efforts? Let's get started.
View the Guide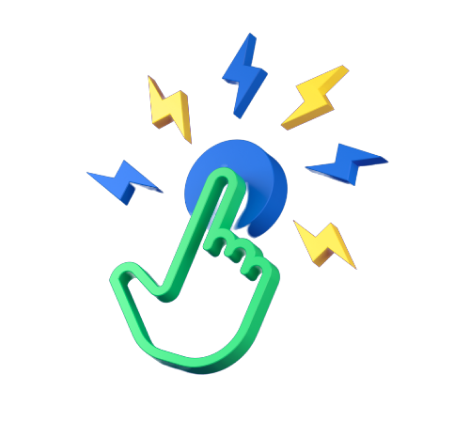 Get professional PPC services from WebFX
WebFX is here to simplify your PPC experience. Our team consists of 150+ Google Ads-certified team members that create stunning ads with real results.
We offer different digital advertising services to meet your needs and goals. Whether you want to run a campaign for your expanded diagnostic services or target labs with your safety equipment, we find the best advertising option for your company.
Ready to get started? Request a quote today to see how WebFX will help your company drive revenue and capture new leads.
Increase your leads, sales, and revenue with digital marketing