If you're an electrician, you're always looking for more customers.
You may have a perfectly designed website, a social media marketing campaign, and a strong PPC strategy, but if you're still not getting the leads you want, there's always room for improvement.
In many cases, this is where content marketing becomes extremely valuable. So if you haven't yet made it part of your strategy, now is the time to start!
Here is how your electrical company can start a content marketing campaign and be on the path to more qualified traffic and increased conversions. And if you'd prefer to speak with one of our Internet marketing experts directly, you can reach us at 888-601-5359.
Our digital marketing campaigns impact the metrics that improve your bottom line.
See More Results

WebFX has driven the following results for clients:

$3 billion
In client revenue

7.8 million
Leads for our clients

5.2 million
Client phone calls
What is content marketing?
Content marketing is when you create and share content relating to your industry and business online. This content could include anything from photos and videos to text content like blogs and articles.
No matter what you share, your content should be engaging to your target audience. After reading it, they should know something new about your electrical business, something new about a service they may need, or have simply been entertained by an infographic or other content related to your industry.
Content that you create should also be shareable so that you can post it to social media channels or send it in emails to expand its reach.

Hear What It's Like to Work With WebFX!

"I tried several other internet marketing companies through the years and WebFX is far and away the best I've worked with and it's not even close. I definitely get my bang for the buck with WebFX. I can't recommend WebFX."
Electrician
What kind of content should electricians create?
The type of content you promote is the key to success for your content marketing campaign. Most importantly, your content should be relevant, valuable, and interesting to readers.
Blog posts
Blogs are one of the best ways electricians can create valuable content on a regular basis.
Blogs allow you to share useful information to users, and they are also extremely easy to share on social media and in email newsletters.
They're also beneficial because they create a steady stream of new content for your electrical company's website, which Google loves. This can help your search engine rankings!
But let's talk about what kind of content you can include in blogs.
Blogs can cover anything of interest to your customers, and you should always aim to inform your audience. For example, you could post a blog about the benefits of having a backup generator for your home, or how to save on electric bills.
You could also use blogs to inform readers about industry news, like new wiring techniques, or new lightbulbs that save energy.
You should schedule your blogs so that users always know when to expect a new one, which keeps them coming back to your website.
Informative long form articles
Information articles differ from blogs since they aren't posted on a scheduled basis. Long form articles are also much longer than blogs, and cover topics more in-depth.
Longform content is a good way to help your electrical company rank highly in Google, and it can also target a lot of keywords that are important to your industry and important to readers.
When writing longform content, you should choose and write about topics that need to be explained in detail. For example, writing about the three-step-process to installing a new lightbulb wouldn't make a great longform article, but writing about the way a generator works would be.
Videos
Videos are a great form of content for electricians, since all of an electrician's work is hands-on.
You could film a video tutorial on how a light fixture is wired, or a shortened process of installing a heated floor. Of course, you should explain each of the steps that take place, and indicate when you'll be speeding up the process for video sake.
You can then easily share your videos on your website, in newsletters, or on social media.
Social media posts
Social media posts can go a long way, especially if you have a large following. But even if you don't have a significant number of followers yet, your content can easily spread if a friend likes your content, since it can show up in their friends' feeds as well.
Social media posts are beneficial because you can share photos, videos, links, or short pieces of content. As mentioned, links to your electrical website's blog is a great piece of content to share on social media, along with an image that parallels the blog's topic.
Users are known to engage with visual elements, so social media is a great place to post images of your latest work, new projects, or new equipment. Photos also help friends and followers feel more connected to your company.
Good agencies have more than 50 testimonials.
Great agencies have more than 100 testimonials.
WebFX has over 1000+ glowing client testimonials.
See What Makes Us Stand out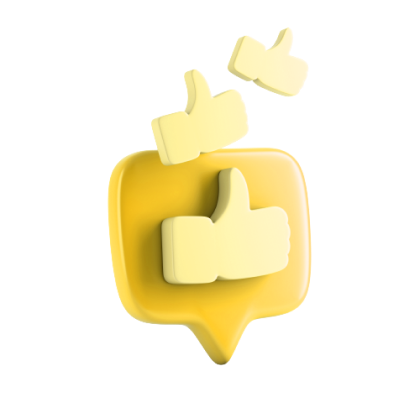 Does your electrical business need help starting a content marketing campaign?
If you're in need of some direction, WebFX can help. We've worked with the electrical industry, and we know how important content marketing is to your continued success.
We have a whole team of content creators, copywriters, and content marketers that can help your electrical business succeed with a marketing campaign.
Call us today for a free quote!
Earn a 20% greater ROI with WebFX