The remodeling industry used to be small and highly-localized, with word-of-mouth or billboard advertisements getting the attention of most customers. But the housing industry is always changing, and that means your business has to change with it to keep up with the times. If you don't, you let your competition steal your customers.
The biggest way that remodeling has changed is that you can reach far more customers online than anywhere else. That means your competition has moved online too. If you want to outgrow your competitors and get more business, you need to do the same thing, so you can reach more customers.
Thankfully, with search engine optimization (SEO), you can do exactly that. Continue reading below to learn more about using SEO for your remodeling company. You can also contact us online or call 888-601-5359 to speak with one of our Internet marketing experts.
Independent research from Clutch has named WebFX the
top SEO company

in the United States.

Clutch has personally interviewed more than 250 WebFX clients to discuss their experience partnering with us.

Read More Clutch Reviews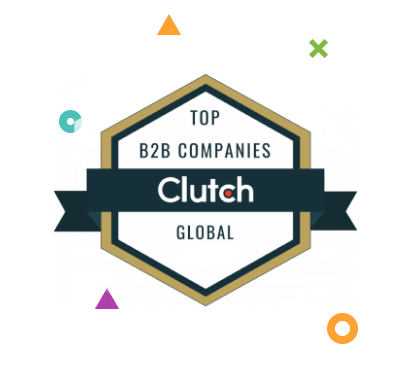 What is SEO?
SEO is the process of making your website more visible on search engine results pages (SERPs). When people search for a remodeling company online, you want them to find your business right away, especially if they're local. You don't want to be buried beneath all the other remodeling companies in the area. You want to stand out, make an impression, and encourage site visitors to convert into customers.
Research your keywords
When you launch an SEO campaign, you have to determine the keywords you want to target. Keywords are the phrases and terms that potential customers use to research your business and your industry. When you use them, you're talking to your audience in their language, so they can find you more easily. It also tells Google that your site is relevant to their interests, so you can rank well for keywords that matter.
You can find keywords by using Google Ads, which tells you the number of times people search for certain keywords every month. You can also start typing keywords into your Google search bar and see what Google recommends.
Once you've found your keywords, you should use them on your site to attract new visitors. You can do that once you've learned more about SEO's individual parts.
What's important about SEO for remodeling companies?
SEO makes your remodeling company show up in search results for keywords that are relevant to your business. When someone searches for something like "remodeling companies in [your town]," you want to show up at the top of those results so that everyone can see your website and click to it.
Whenever you do that, you're showing a potential customer that you're an active, modern, and streamlined company that can handle a busy workload. Even that website visitor picks up the phone, you have the chance to make an impression on them and convince them that you're the perfect company for their needs.
In general, you attract traffic to your website. But that traffic is full of qualified sales leads who want to know more about your business. And the more you can tell them, the better chance you'll have of turning them into customers.
To get a better grasp of SEO, you can break it down into two major parts: On-page factors and off-page factors.
On-page SEO for remodeling companies
On-page SEO factors are all elements that you can control on your individual pages. For the most part, these factors send relevancy signals to Google so that it knows what you offer to users. Search engines are only interested in providing a helpful user experience, and if your website can't do that, then you won't get the rankings that you want.
These are some of the most important on-page ranking factors:
Title tags — The title of your page tells Google what it's about. It also shows up in search engine listings, so people know what you're offering. This is one of the most important places to use keywords that relate to your industry.
H1 tags — The H1 tag is the major heading of each page. It gives you another chance to tell search engines what your page talks about. This is another chance to use keywords.
Thorough content — The body text of your page should talk about the topic presented in the title and H1 in-depth. That way, your customers can get value out of your page, providing a better user experience. You should use keywords, but they should be used naturally so that readers get value out of what you present.
There are lots of other factors that go into good SEO ranking, but these three are some of the most important. When you start with them, you can get your SEO strategy off to a strong start.
Off-page SEO for remodeling companies
Off-page SEO include factors that occur on another website. That includes a lot of different possibilities, two of which are critical to success.
Links from other sites — When a website links to you, Google interprets that as someone else vouching for you. That means you have the confidence of someone else in your industry, and that helps you rank better.
Social media accounts — Using Facebook, Twitter, Pinterest, and other social media outlets lets you keep in touch with your customer base. You can also promote new pages or content that you create to maintain a steady stream of traffic to your site.
Create a strategy for content
Content marketing is one of the newest SEO and contractor marketing strategies on the market. It involves creating in-depth, explanatory, and dependable content that informs readers about a certain topic.
For every keyword you discovered, you can create content that explains what it is and why it's important. That way, you prove to your potential customers that you're a reliable, up-to-date authority on remodeling.
You can create and post traditional forms of content, such as:
Blog posts
News
Guides
Checklists
White papers
Press releases
On top of written content, you can also show off images, videos, graphics, audio files, and more. All of them are viable options to use in your SEO strategy, so you can grow your business.
93% of WebFX customers are extremely satisfied with their digital marketing results.
"Working with WebFX, everything is very organized and strategic. We're only a year into our partnership, and our expectations have definitely been met."
View More Client Testimonials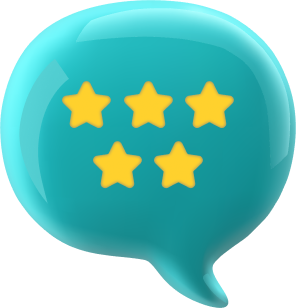 Contact WebFX to start an SEO campaign
If you're too busy running your remodeling company, WebFX is here to help! Our talented team of experienced and knowledgeable SEO strategists is constantly up-to-date on SEO news and trends, so they can deliver outstanding results that exceed your expectations. We've worked in the remodeling industry in the past, and we're excited to help your business grow!
Do you want more customers for your remodeling company? Contact us today to start working on your SEO strategy!
Earn a 20% greater ROI with WebFX