3 Steps to Optimize Your Google My Business Profile
It seems like every few years, Google confuses its users and business owners by announcing new products for managing their online presence. From Google Places to Google Local to Google Plus, all of the options (and former options) can feel impossible to make sense of.
It's no surprise, then, that many people struggled to make sense of Google Business Profile when it was introduced in 2014, and some still aren't quite sure what to do with it. But considering that the search engine is essential for marketing any local business, it's important to use its built-in features.
If you're wondering how Google Business Profile is different from Google Places, and how you can optimize your profile for search engines, you're in the right place. On this page, we'll discuss some of Google's many offerings for local business owners, and how they can help you reach customers online.
If you'd like to speak with a specialist, you can contact us at 888-601-5359.
What's the difference between Google Places and Google Business Profile?
Google Places no longer exists, and Google Business Profile is what replaced it. So if your business previously used Google Places (or has an account with Google+ Local), your information was automatically switched to Google Business Profile.
If you're only looking for optimization tips, feel free to skip to the next section. However, if you'd like a little more clarity on Google's local endeavors, we'll give you a brief overview to clear up the confusion.
Google Places
Google Places was introduced in 2010 to replace the Local Business Center. Until 2012, it was the primary way for businesses to interact with local search, and how business owners could have a say in their local search engine and map listings.
Google+ Local
Google+ Local launched in 2012 and encouraged businesses to post updates and interact with customers. It was intended to replace Google Places, but many business owners did not see the advantage of making the switch. As a result, some remained on Google Places, some moved to Google+ Local, and some had profiles on both.
Google Business Profile (formerly Google My Business)
In 2014, Google shut down Google+ Local and Google Places for good, and Google Business Profile took their places. Business information automatically moved, which caused some confusion for those who were unsure what the new platform was. Ultimately, though, this move to one product (and one name!) should make things a little easier on both business owners and users.
How to optimize your Google Business Profile page
Now that we've established what exactly the platform is, you need to know how you can optimize your page and help users find it.
Here's what we recommend for optimizing your Google Business Profile page:
Create and complete your page
First, you'll need to start by claiming your business. Once you've done that, make sure to fill out all of your information completely and accurately. This means not only double-checking that your name, address, and phone number are correct, but filling out all the other information, as well.
Many business owners make the mistake of skipping over fields like operating hours and the accepted forms of payment, which help users decide whether to visit your location.
Choose categories for your business
In addition to your basic information, Google will also ask you to choose categories for your business. These categories should not only be accurate, but as specific as possible. For example, if you type restaurant, this is what shows up: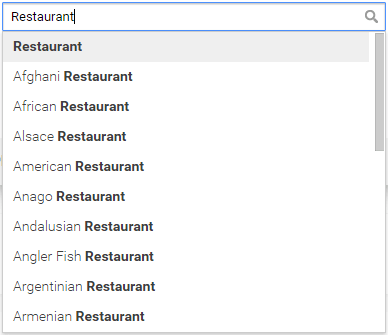 Google clearly wants specificity in its results—these are only half of the "restaurant" categories that start with "A." And keep in mind that even if you choose extremely specific categories, your business will still show up under broad searches. For example, if you chose the category, "wedding photographer," you'd still be a result for users who just search, "photographer."
Write a thorough description
One advantage that Google Business Profile has over Google Places is that there is no character limit on your "Introduction," which serves as the description on your page. While the old platform limited business owners to 200 characters, you can now write as much as you want.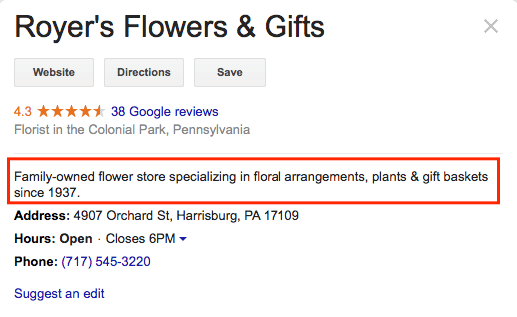 This means that you have the opportunity to write in-depth copy about your products and services, and you should certainly use that opportunity. And although you shouldn't go overboard with keywords here, feel free to use one or two as long as they are truly relevant and make sense within your introduction.
Independent research from Clutch has named WebFX the
top SEO company

in the United States.

Clutch has personally interviewed more than 250 WebFX clients to discuss their experience partnering with us.

Read More Clutch Reviews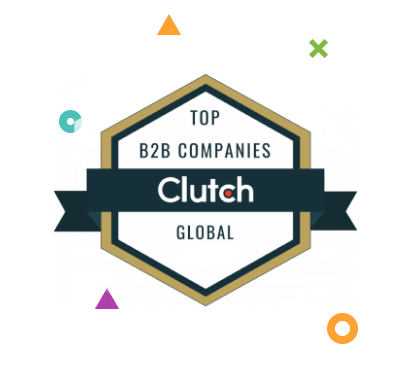 How WebFX can help
Thankfully, Google Business Profile has removed some complication around its previous platforms. That being said, it can still be a little confusing if you're just starting out.
If you'd like assistance with your page, or with any other aspect of your local SEO campaigns, feel free to contact us! Our dedicated team of Internet marketers knows exactly how to help you start growing your business online.