Before buying a listing in a business directory, it's important to ask the question "is ThomasNet worth it?" On this page, we'll do our best to answer this question for you, and provide some ThomasNet alternatives, so that you can make a more educated decision about how you promote your business online.
WebFX is one of the best agencies for advertising online. We provide multiple strategies for advertising your business, including PPC, social media marketing, content marketing, and more. We have 1000+ raving fans, and we can't wait for you to be next! You can contact us online or call 888-601-5359 to speak with one of our experts!
Our digital marketing campaigns impact the metrics that improve your bottom line.
See More Results

WebFX has driven the following results for clients:

$3 billion
In client revenue

7.8 million
Leads for our clients

5.2 million
Client phone calls
What is ThomasNet?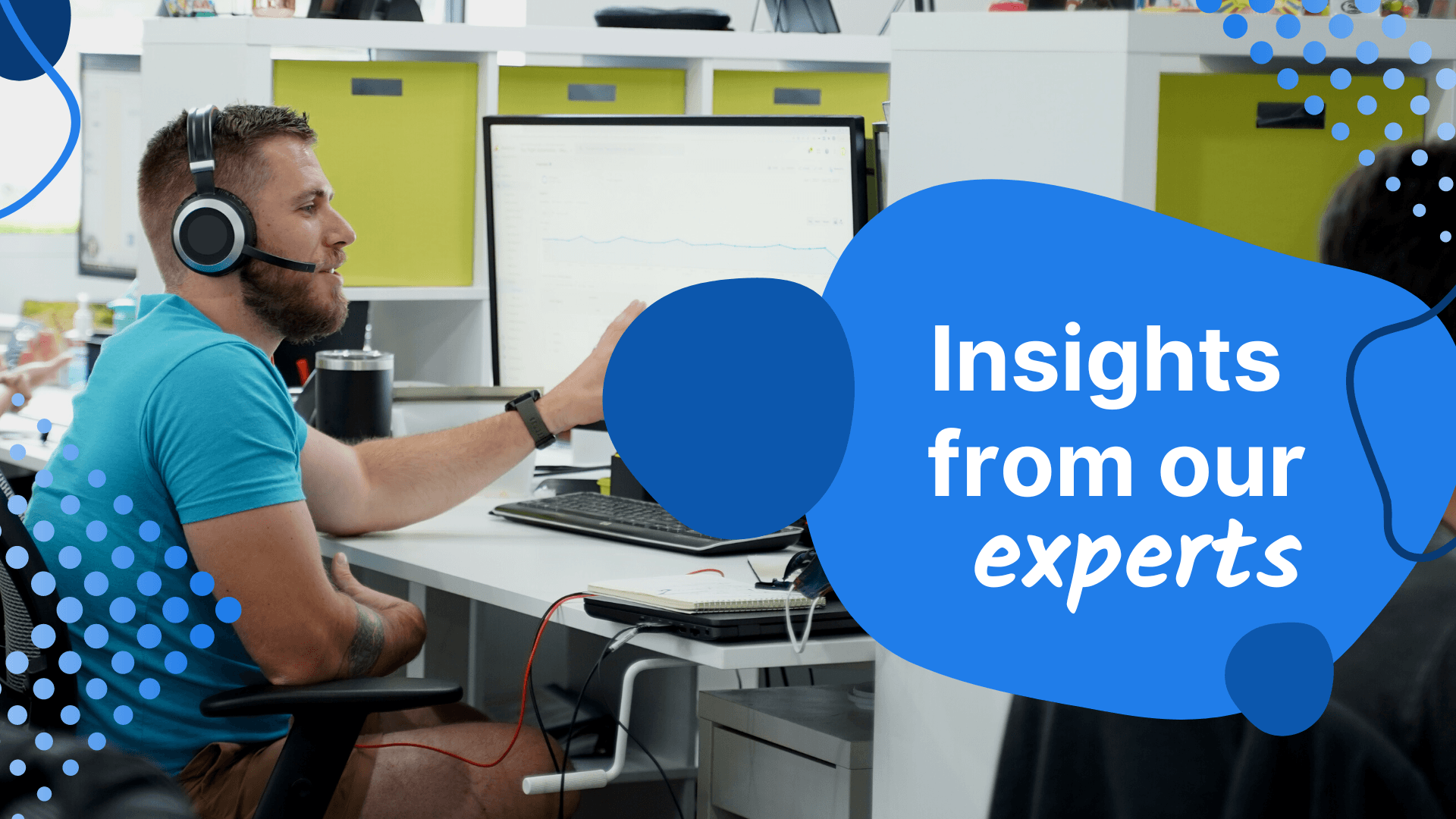 Established in 1898 in printed form, the Thomas Register of American Manufacturers, or "Thomas Registry," was a directory of industrial product information and manufacturers. The directories were widely available and publicly known as "the big green books" by buyers.
The printed directories were published regularly until 2006, at which point the information was shifted online under the name "ThomasNet."

Hear What It's Like to Work With WebFX!

"Working with your team has been amazing! Creating a new website with SEO and starting a SEM campaign is intimidating but you have made each step completely manageable and even easy! The regular reports and personal contact during and after the project was complete has been greatly appreciated – above and beyond. It's hard to find that level of service with other companies. From start to finish, the management of the project was a very organized, well-thought process that was seamless for our company."
Manufacturer In Pennsylvania
How does ThomasNet work?
In the current online format of ThomasNet, B2B suppliers pay to be listed on ThomasNet in their respective categories. An extra investment is required to be listed in particular positions in the supplier results.
For example, a supplier of balsa wood may pay to be listed in the balsa wood category, then pay extra to be the top listing in these results, beating out the rest of the competition as far as visibility is concerned.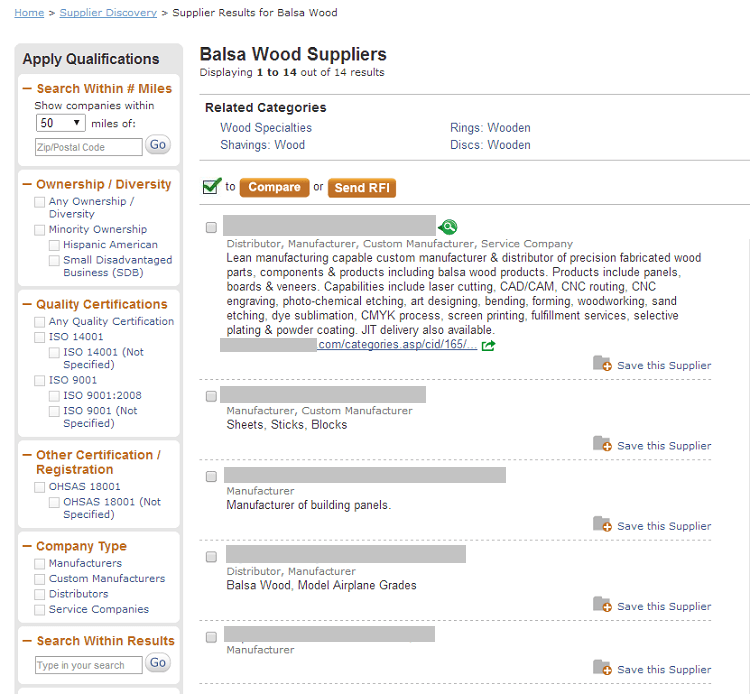 ThomasNet listings contain information on each company, including their size, amount of annual sales, history, product information, and so on. From a company's ThomasNet listing, a lead can send an email, request a quote, or visit the company's website.

How much does ThomasNet cost?
ThomasNet does not charge one set price per year for a listing on its website. Instead, the company charges an annual investment for a listing based on the level of competition in each category. This variable allows Thomas Net to turn its profit.
In the example we gave above, there are only a handful of balsa wood suppliers. The cost to appear as the top balsa wood supplier may only be a few hundred dollars annually. On the other hand, there are more than 2,000 suppliers of washers. How much do you think it costs to be listed in the #1, #2, or even the #3 spot for "washers?"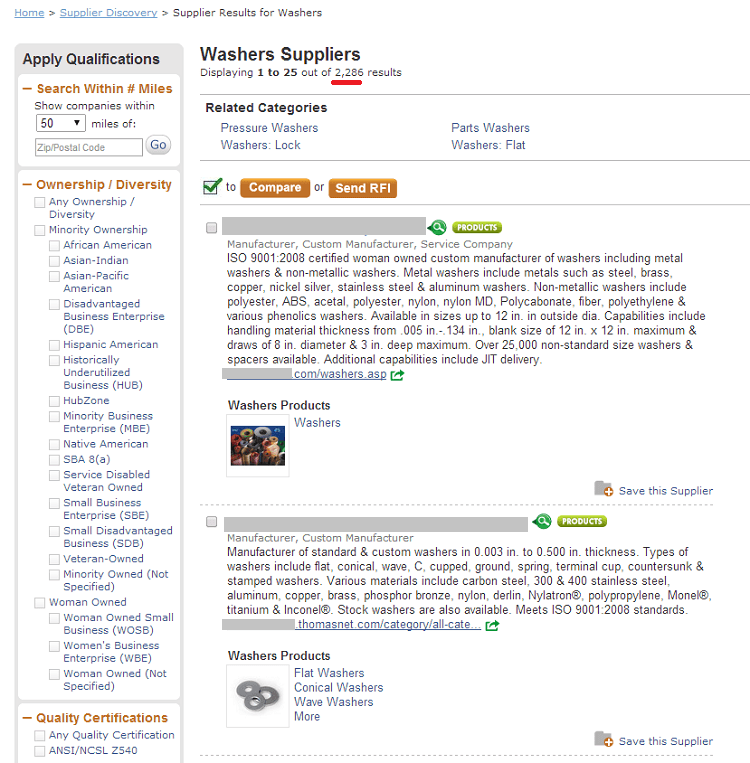 On average, the cost of an annual listing on ThomasNet costs between $7,000 and $10,000. However, for very popular or saturated industries, the cost may range anywhere from $25,000 to $50,000 and beyond.
Is listing on ThomasNet worth it?
ThomasNet is a trusted resource for buyers looking for manufacturers and suppliers, and it has served as such for many years. ThomasNet also offers a variety of related services for B2B companies, including marketing services and press release distribution. However, there are some downsides to listing on ThomasNet.
The obvious drawback to ThomasNet is the high cost. If you find yourself competing in a saturated niche, you may have to gain many sales or high quality leads to justify the annual expense of claiming a top listing on ThomasNet. Also, you may find yourself having to frequently outbid a competitor to retain the top spot, which can be very costly.
ThomasNet's reporting is also not as robust as some other platforms. Their proprietary analytics program, WebTraxs, can report the number of views, clicks, and leads on your listing, but the metrics are not very detailed. WebTraxs also requires a fee to use, while programs like Google Analytics are free.
There is certainly value in retaining a listing on ThomasNet, as long as it is not too expensive. However, the results vary for every company. Some may find that the ROI is very high, especially if they offer commonly searched products or services and can afford to pay for a top listing. Others, however, may find that the amount of clicks or leads gained through the site is not worth the investment into Thomas Net.
It is important to keep in mind that not every potential buyer or B2B lead will use ThomasNet to find a supplier or partner. If you invest only in ThomasNet, you may be missing out on potential sales gained through other channels, like organic search, pay-per-click (PPC) advertising, or even social media.
ThomasNet is best utilized in conjunction with an alternative program or marketing strategy, like search engine optimization, to increase traffic to your website and ensure your brand or B2B company reaches those searching for you in as many places as possible.
What are some ThomasNet alternatives?
There are a few alternative options available for those who do not want to work with ThomasNet. If you are looking for websites to be listed as a supplier of a particular product or technology, you might consider searching for "[product] directory," and reviewing the results for listing opportunities. Alternately, there are a few ThomasNet competitors, like IHS GlobalSpec, that specialize in listing or marketing manufacturers and suppliers.
However, rather than relying solely on a listing on ThomasNet, GlobalSpec client services, or other online directories, WebFX suggests investing your money in a search engine optimization, or SEO, package for your own website. SEO increases the visibility of your website in search engine query results, and it can also dramatically increase your ROI — at a fraction of the cost of a ThomasNet placement.
Independent research from Clutch has named WebFX the
top SEO company

in the United States.

Clutch has personally interviewed more than 250 WebFX clients to discuss their experience partnering with us.

Read More Clutch Reviews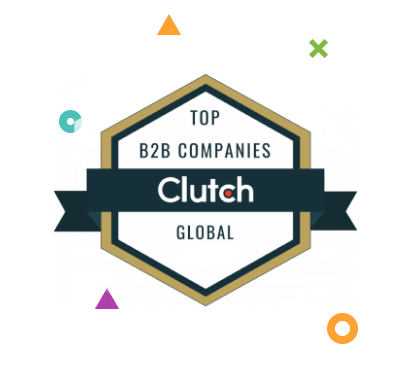 How does SEO work?
Before we talk about how SEO works, let's talk about search engines. To get a #1 listing in a category on ThomasNet, you have to pay them for it. How do you get a #1 listing on Google?
Google doesn't accept payment for placement. Instead, they determine the order in which websites are ranked in search results based on a variety of factors, including:
The quality of the content on those sites
The number of links pointing to those sites
How quickly the sites load
How visitors interact with the websites
Whether the websites work the way they're supposed to
On ThomasNet, you may have the highest quality products in your category, but a supplier with more money may outbid you. However, on search engines, it's not possible for a better website to "outbid" you because no money is involved. If you have the highest quality site — that is, the best SEO, the best content, and the best user experience — you will climb the listings to #1.
SEO involves continually optimizing, testing, and improving your website to make your content, links, speed, and design the best it possibly can be. Although SEO is tricky, and the industry is always changing, it produces real results for our clients. Best of all, SEO has real ROI, and the results of your efforts can be tracked in real time.
Rather than pay thousands of dollars for the top placement on a single website like ThomasNet, why not invest that same money to be ranked on the search engines that everyone uses? SEO is an economical choice for B2B companies looking to improve their online presence, increase their leads, and create real ROI.
When you invest in SEO, you can still keep your listing on ThomasNet or any other directories you may use. However, over time, you may find that the ROI from optimizing your own website is much higher, and this will give you the opportunity to scale back your spending on other websites and advertising methods.
We foster and form long-term partnerships so that your business has long-term results.
Over 90% of WebFX clients continue partnering with us into year 2 of their campaign.
Hear from Our Happy Customers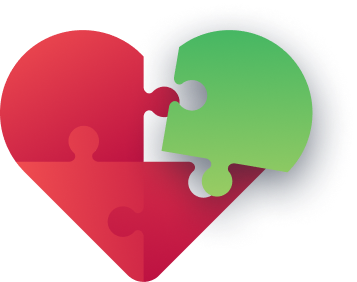 ThomasNet vs SEO: Real client experiences
WebFX has collected a variety of testimonials and case studies from clients who either currently use ThomasNet, or have used their services in the past. These are a small sampling of the results they experienced between ThomasNet and our SEO services:
During a 12 month period, one client received 46 qualified contact form views from their ThomasNet listing. However, in this same period, they received a total of 143 additional views from other sources, including Google, Yahoo!, and a trade show listing.
Another WebFX client had 478 requests for additional information on their products in a 12 month period. Of these requests, only one was a referral from ThomasNet.
A WebFX client who began an SEO campaign received 1,900 visits and 140 engaged/qualified users on their website. During this same time period, ThomasNet provided 57 referrals (visits) and 9 engaged users.
Again, there is certainly value in listing your business on services like ThomasNet, GlobalSpec client services, or others. However, by supplementing your placement and advertising with SEO, you are ensuring that you reach a wider audience, and typically do so in a way that is far more cost-effective than paying for the first spot.
Learn more about SEO packages from WebFX
WebFX offers SEO packages for medium- to large-sized companies. We also offer custom enterprise-level SEO plans for larger companies looking to create their own package.
We hope this page has provided you with some additional information about the value of ThomasNet, and whether the ThomasNet service is worth it. If you have any questions about Thomas Net, or would like a no-obligation quote on SEO services from WebFX, we would love to hear from you.