The U.S. is home to more than 700,000 manufacturing businesses. With the manufacturing industry predicted to grow in the coming years, manufacturing businesses face new opportunities to accelerate their growth.
Most business-to-business (B2B) companies are engaged in digital marketing to reach their target audience and stay competitive. Want to know the latest manufacturing marketing statistics in 2023, so you can craft cutting-edge campaigns?
Keep reading to learn the latest manufacturing marketing data, including:
One of the best ways to stay ahead of your competitors is to keep up with the latest in digital marketing and manufacturing marketing. Subscribe to Revenue Weekly to get your dose of marketing advice delivered straight to your inbox for free!
WebFX knows manufacturing.
"Working with WebFX, everything is very organized and strategic. We're only a year into our partnership, and our expectations have definitely been met."
— C.H. Reed, Industrial Solutions and Services
See the Testimonial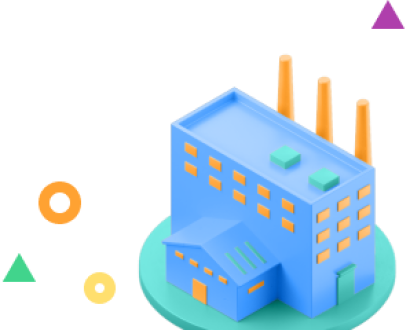 Manufacturing marketing statistics
Check out our list of manufacturing marketing statistics:
Manufacturing industry
Here are some general manufacturing industry statistics in 2022 to note:
Manufacturing marketing
As the manufacturing industry grows, so does the marketing budget of most manufacturing companies. Here are some general B2B and manufacturing marketing data:
76% of B2B businesses have a formal marketing plan.
56% of B2B companies outsource their marketing and keep an in-house team.
6% of B2B organizations outsource their marketing entirely.
Digital marketing
The majority of B2B businesses invest in digital marketing, so it makes sense for manufacturing companies to be strategic with their digital marketing efforts.
Here are some manufacturing digital marketing statistics to help guide you with your strategies:
SEO
Many B2B consumers turn to search engines to do research before they engage with a salesperson and make a purchase. This makes SEO an important strategy for manufacturing marketers.
While the results of SEO are not immediate and may take time, SEO can help you earn long-term revenue.
Here are some SEO statistics relevant to the manufacturing industry:
74% of B2B consumers conduct half of their research online before purchasing offline.
62% of B2B marketers view SEO algorithms as important.
61% of chief marketing officers view search engines as an effective marketing channel.
Content marketing
Content marketing is one of the most critical marketing tools you can use for your manufacturing business. In addition to improving your site's SEO ranking, it also builds your company's credibility and authority.
Here are some content marketing statistics relevant to the manufacturing industry:
Inspired to boost your manufacturing marketing efforts?
If these statistics inspired you to launch your revenue-driving manufacturing digital marketing strategy, consider teaming up with WebFX. We're a full-service digital marketing agency that can help you generate leads so you can get ahead of your competitors.
We've generated more than 7.8 million leads and $3 billion in revenue for our clients. We'll be glad to deliver results for your manufacturing business, too.
Contact us online or call us at 888-601-5359 to speak with a strategist and get started with your manufacturing digital marketing strategy!