Showing signs of resilience, the industrial sector delivered a record $64 billion in transaction volume through the first half of 2022. It's no surprise that 85% of industrial marketers surveyed said that they have a defined marketing strategy this year. Is your marketing team keeping up with the latest industrial marketing and sales trends?
Digital marketing can help businesses in the industrial sector stay competitive in 2023 and in the years to come. Keep reading to learn more about the industrial marketing statistics in 2023, including:
To stay ahead of your competitors, you have to keep up with the latest in digital marketing and industrial marketing. Subscribe to Revenue Weekly and be one of the 200,000 marketers who receive their dose of marketing advice in their inbox for free!
General industrial marketing statistics
Industrial marketers have shown adaptability and risen to the challenges of a pandemic. In 2019, trade shows were the preferred lead generation activity among industrial marketers. A year later, they had to pivot their strategy to adopt digital marketing strategies.
Check out these general industrial marketing statistics in 2023:
General industrial digital marketing statistics
Digital marketing has helped industrial marketers reach new customers and generate sales-qualified leads.
Here are some industrial digital marketing statistics that show this trend:
Industrial website and SEO statistics
The start of the COVID-19 pandemic in 2022 increased the usage of industrial and manufacturer websites. As a result, more industrial marketers are sharpening their SEO strategies and monitoring their websites' performance.
Check out these industrial marketing statistics in 2022 related to website and SEO:
Industrial social media marketing statistics
Industrial marketers use organic and paid social media strategies.
In addition, they are planning to increase their social media efforts in the future. Here are some industrial marketing statistics that are related to social media:
Industrial content marketing statistics
Many industrial marketers use content marketing to create brand awareness, educate their audience, and build credibility. They published gated content offers to gather their prospects' email addresses.
Video is widely used in the industrial sector's marketing efforts. Industrial marketers surveyed claimed that videos produced the best results for their content marketing in the past year.
Check out these industrial marketing statistics that show content marketing is an important strategy among industrial companies:
Industrial email marketing statistics
One of the most important marketing tactics for industrial marketers is email marketing. Email was the third most popular replacement for trade shows during the pandemic among industrial marketers (57% of respondents).
Check out these industrial marketing statistics related to email marketing:
Industrial lead nurturing statistics
Lead nurturing campaigns can help companies — especially business-to-business (B2B) ones — move their prospects through the sales funnel and turn them into paying customers.
Among industrial marketers, nurturing leads is a crucial part of their overall marketing strategy because sales cycles are longer. Here are some industrial marketing statistics related to lead nurturing:
47% of industrial manufacturing marketers have less than three lead nurturing campaigns set up.
76% of industrial marketers are running lead nurturing campaigns.
11% of industrial marketers started their first-ever lead nurturing campaigns after 2020.
WebFX knows manufacturing.
"Working with WebFX, everything is very organized and strategic. We're only a year into our partnership, and our expectations have definitely been met."
— C.H. Reed, Industrial Solutions and Services
See the Testimonial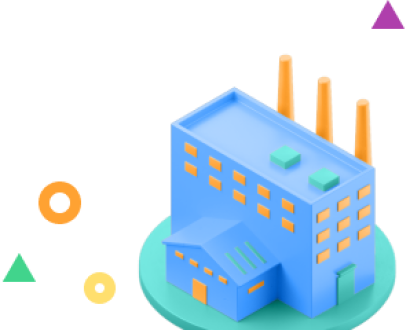 Implement your digital marketing strategy for industrial companies with WebFX
Inspired to get started with your revenue-driving digital marketing strategy for industrial manufacturing with these statistics? Considering teaming up with WebFX.
We're a full-service digital marketing agency that has generated more than 7.8 million leads and $3 billion in revenue for our clients. We'll be glad to deliver results for your industrial business, too.
Contact us online or call us at 888-601-5359 to speak with a strategist and get started with your digital marketing strategies!
Earn a 20% greater ROI with WebFX