If you want to grow your event planning business, you must invest in digital marketing methods that will help you reach new leads. Pay-per-click (PPC) advertising is a paid form of advertisement that helps you obtain valuable leads for your business. These paid ads appear at the top of the search results above the organic listings.
On this page, we'll provide you with five tips to ace your PPC campaign. If you need help creating a customized campaign that works for your event planning business, call us today at 888-601-5359 or contact us online to speak with a strategist about our PPC plans.
Questioning the quality of your SMB's PPC performance?
Get your FREE PPC audit from WebFX today!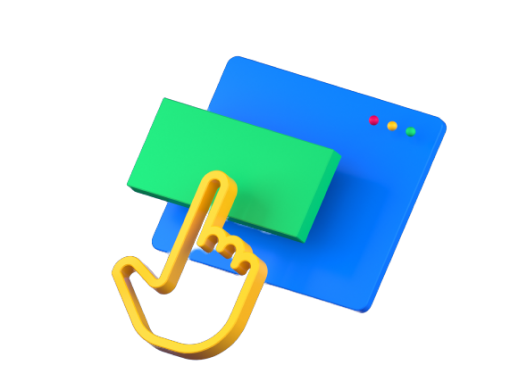 1. Set campaign goals
Whenever you start working with a digital marketing strategy, it is crucial that you set goals for your different campaigns. Goals help you focus on building a solid strategy. With PPC, you'll want to set goals and shape your campaign around them.
There are numerous goals you can set with a PPC campaign. The most common goal is achieving a certain number of conversions or conversion rate. Since PPC ads attract leads that are more likely to convert, many businesses will set a goal to earn conversions.
Another common campaign goal is to receive a certain number of impressions. With PPC, you don't pay for impressions, but pay for clicks. Many companies will use this opportunity to earn impressions and build up brand recognition.
These are just two of the many goals you can focus on for your PPC campaign. Before you start creating your campaign, it is best that you establish what you want to achieve with your PPC campaign.

Hear What It's Like to Work With WebFX!

"We have been thrilled with the service we get from WebFx and will be continuing to use them in the future. I highly recommend them to any business owner (unless you are our competition)."
Lighting Consulting Company
2. Research your target audience
Once you have your goals set, the next step is to focus on your audience. Your audience is a crucial part of your PPC campaign because you must appeal to them. When you create your PPC campaign, thoroughly research your target audience to ensure you understand them well.
So, what do you do if you don't know who is in your target audience?
It is easy to establish who is in your target market. Think about who is most likely to purchase your products. Consider factors like demographics, hobbies, buying habits, and socioeconomic status.
This information will help you narrow your focus on a specific group of people. You can focus on creating ad copy that appeals to this audience.
It's crucial that you research your audience in-depth and fully understand them. This will help you create ad copy that resonates with your audience and gets them to click on your ad.
Your audience will determine numerous factors pertaining to your campaign. For instance, they determine the time of day you run your campaign.
You want to run your ad when your audience is most likely to be online. Whether it's during the day or night, you must reach your audience when they're online and conducting searches for event planners. Since every audience is unique, it's important that you know when your audience will see your ad.
By researching your target audience, you'll have a better understanding of what they want to see in your PPC ad. Knowing your audience will help you generate a better ad that will drive valuable results for your business.
3. Conduct keyword research
PPC ads operate on keywords. When users conduct searches, they use keywords to generate a list of relevant results. If you want your ad to appear in front of relevant leads, you must choose the right keywords for your ad.
To find relevant keywords, conduct keyword research. Keyword research will help you generate a list of keywords that are relevant to your PPC ad. There are numerous keyword research tools that will help you find relevant keywords for your PPC ad.
When you conduct keyword research, focus on long-tail keywords. These are keywords that contain three or more words. An example of a long-tail keyword is "event planners in Harrisburg PA."
Long-tail keywords are great for your campaign because they attract more interested leads. You attract leads that are searching using your specific keywords. In addition, long-tail keywords have a lower cost-per-click (CPC) because there is less competition for them due to them being highly specific.
Finding the right keywords will help you attract valuable leads to your PPC ad. If you need help finding relevant keywords that will drive success for your PPC ad, we have a team of 500+ experts that can help! Give us a call today at 888-601-5359 to speak with a strategist.
4. Create relevant ad copy
Once you have your keywords selected, you must create relevant ad copy to go with it. It's crucial that your ad copy is relevant to your keywords to keep your audience engaged with your ad.
Let's say you're trying to rank for "corporate event planner." When someone finds your PPC ad for a corporate event planner, they expect to see information about different corporate events you can throw.
Your audience doesn't want to see information about planning weddings or other events. If your information is irrelevant to your keyword, your audience won't remain on your landing page.
In this case, if you're trying to rank for "corporate event planner," your landing page must specifically focus on corporate event planning. This will keep leads engaged with your ad.
Ad relevancy impacts more than just your audience. You must create relevant ads to obtain a higher ad rank.
Google uses ad relevancy as a factor to determine your quality score. Quality score is one of the factors that influences your ad's ranking. You must have a high quality score to obtain a high ranking position for your ad.
5. Monitor your campaign
When you invest time and money into your campaign, you want to see that it is driving results. With PPC, you can monitor your campaign's success from the moment you launch it.
Google makes it easy for you to see different metrics pertaining to your ad's performance. When you log into your Google Ad's account, you can see a dashboard filled with statistics on your campaign.
You can monitor metrics such as impressions, click-through rate, and conversions. This helps you understand how your audience interacts with your ad.
When you monitor your campaign, you can make immediate changes when you need. It's a great way for you to see which elements are working for your campaign and which ones need improvements. This helps you develop a better PPC campaign that drives more valuable results for your event planning business.
Create your customized PPC campaign with WebFX
PPC will help your event planning business grow. This method attracts valuable leads that are interested in hiring an event planner. At WebFX, we can help you create a customized PPC campaign that drives valuable results.
We're a full-service digital marketing company that specializes in customized PPC campaigns. With a team of 500+ experts, you can count on us to deliver a PPC campaign you'll love. We have over 25 years of experience creating campaigns that drive successful results for our clients.
If you want a company that will drive valuable results for your event planning business, look no further than WebFX. To date, we've driven over $3 billion in sales and over 7.8 million leads for our clients. We focus on creating campaigns that help your business grow and reach new heights.
Don't believe us? Just ask our clients! Check out our glowing 1020+ client testimonials that attest to the great work we do for them!
Earn leads with PPC for event planners
If you're ready to start earning valuable leads for your event planning business with PPC advertising, contact us online or call us today at 888-601-5359 to speak with a strategist.
We look forward to hearing from you!
Earn a 20% greater ROI with WebFX