Every business needs to build trust with its audience, but this goes double for childcare providers.
Parents care about their children more than anything else, so they look for the right childcare provider seriously. Focusing your efforts on marketing your childcare center online can help strengthen your reputation within the industry while building relationships with potential clients.
Keep reading to learn more about adopting childcare marketing. Get insight into why childcare marketing works so well, plus get inspired with some proven childcare marketing ideas for helping parents find and choose your center.
Do you need help with marketing your childcare center online? WebFX brings more than 25 years of experience to online marketing, and we've used that experience to help our clients' businesses earn over 7.8 million qualified leads in the past five years.
Learn how we can help grow your daycare center by contacting us online or calling us at 888-601-5359 to receive a custom childcare marketing strategy, as well as a one-on-one consultation with one of our experienced strategists.
Our digital marketing campaigns impact the metrics that improve your bottom line.
See More Results

WebFX has driven the following results for clients:

$3 billion
In client revenue

7.8 million
Leads for our clients

5.2 million
Client phone calls
What is Internet marketing?
Internet marketing is the practice of reaching your target market through online channels, like search, social, and email. It encompasses a variety of strategies, which allow you to reach your target market at the right time through the right channel.

Hear What It's Like to Work With WebFX!

"WebFX did amazing work creating a new website for us on a tight schedule. They have taken the time to learn about our business and give us ideas of how to make our digital marketing better. We still have work to do with WebFX but overall very pleased."
Professional Service
Why use digital childcare marketing?
Without an active web presence, your brand identity can quickly suffer. Maintaining your business' online identity through childcare marketing is essential to establishing and promoting your reputation. It also opens the doors for other opportunities, including:
Showcasing your services and business information for a large audience.
Encouraging visitors to share information about your childcare facility.
Establishing credibility and authority.
7 childcare marketing strategies worth using
You can catch the attention of your customers through a variety of childcare marketing strategies, including these seven:
1. Search engine optimization (SEO)
SEO refers to using tactics to rank high in the search engines. When someone searches for childcare providers in your area, you want to be sure your facility places within the first page of the search results, and SEO helps you show up at the top of the page.
2. Website design
A highly functional and attractive website is essential to Internet marketing for childcare. The website's sleek and easy-to-use interface should immediately reflect what makes your business the perfect choice for childcare.
3. Content marketing
Content marketing offers one of the best childcare marketing strategies. On your website, you can share eBooks, articles, and more. Content also includes press releases, briefs, or pages written to answer frequent questions.
4. Social media
Social media gives you instant access to your target market. More than anything else, using social platforms will put a face and personality to your brand. As you interact with people via social media channels, you humanize your company and position yourself as a reliable caregiver.
5. Email marketing
People who opt into your email list want to hear more about what you have say, particularly what's going on with your business, advice for parents, and new activities for children. Whether you have someone sign up at a physical event or use an online subscription form, gathering email addresses establishes a relationship that you can nurture for years to come.
6. Video marketing
Establishing yourself on YouTube and other popular video-sharing sites can help give a face to your business. It also gives potential clients the chance to look behind the scenes and make sure they want to use you as their childcare provider. Take advantage of this underused childcare marketing strategy.
7. Pay per click (PPC) advertising
As a digital childcare marketing strategy, PPC allows you to pay to show up for certain queries on a search engine or social media platform, but you only pay if a user clicks on your ad. It's cost-effective and effective at attracting the type of parents you want to your daycare center.
Time to Level Up Your Sales
Our long list of services helps you grow every aspect of your business with marketing strategies that are proven to increase bottom-line metrics like revenue and conversions.
In the past 5 years, we've managed more than 12.9 MILLION transactions across our client base.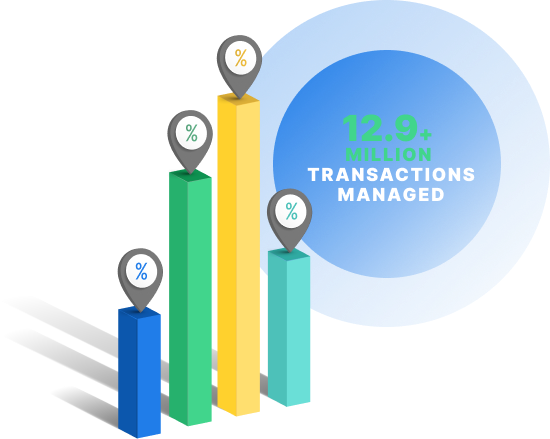 3 worthwhile childcare marketing ideas
After you establish a website, a functional blog, and your social media profiles, you can take a few more steps to improve your childcare marketing, like with these childcare marketing ideas:
1. Creating content partnerships
Content partnerships with established digital publications increase your credibility. It also comes with the added bonus of lots of attention and visibility to an untouched demographic. Beyond this, content partnerships help you build trust among groups of professionals in your industry, not to mention potential customers.

Discover the best parenting blogs out there and build a working relationship with the ones most closely related to your niche. Through guest blogging and other content opportunities, you can publish information that grabs and holds the attention of your readers while establishing yourself as an important authority.
2. Giving away free stuff
Parents are interested in content that can help them parent better, especially when it comes to sensitive topics like child discipline. In that respect, you can "give away" free information and advice with credible, well-known industry sources backing up your text. Free stuff can also include:
Publishing an ebook. Consider a topic such as the stages of child development, positive reinforcement, or what parents can do to encourage their children.
Providing downloadable documents. Parents love anything that can help them solve a problem. Raising children is challenging, and parents are open to advice when they're seeking it. Offering downloadable information that can help parents answer questions will help them remember you as a reliable source of information.
3. Blogging about the topics parents care about
Blogging a surefire way to get more attention and position your childcare business as an industry authority. Parents of young children often seek parenting advice online, so creating posts about parenting styles, fun activities to do with children, and news will show them you know what you're doing.
Grow your daycare with childcare marketing services
If you're searching for a trusted partner to help market your daycare, WebFX comes with one of the highest client recommendation scores in the industry — it beats the industry average by more than 480%.
With our high client satisfaction, as well as turnkey digital childcare marketing services, we can help your daycare achieve its goals, from attracting more parents and students to building more online engagement with current clients.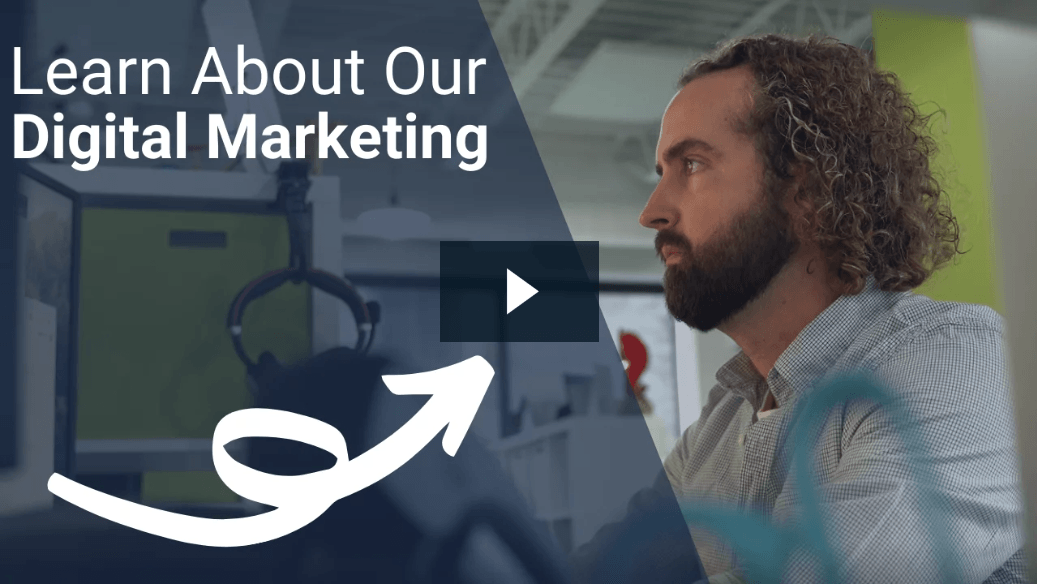 rnA few of our digital marketing services include:
All our services include a custom strategy, as well as access to our client-exclusive marketing automation and reporting software, MarketingCloudFX. With MarketingCloudFX, it's fast and easy to monitor your childcare marketing strategy's performance and results.
Even better, MarketingCloudFX uses artificial intelligence and machine learning (courtesy of IBM Watson) to provide actionable insight into your strategy. This insight allows your dedicated WebFX account manager to make strategy tweaks that can lead to massive gains in your results.
If you're curious to learn more about the WebFX client experience, browse our client testimonials!
Grow with childcare marketing services
At WebFX, we understand if you're too busy running your business to tackle childcare marketing.
That's why we have an accomplished and knowledgeable team of web designers, digital marketers, content writers, site developers, and more to maximize the visibility and awareness of your business. As a leader in Internet marketing, we're constantly up-to-date on the latest strategies and methods to get results for our clients.
Contact us today to set up a digital marketing plan for your childcare business!
Earn a 20% greater ROI with WebFX