Your website is the heart of your digital marketing campaign. Regardless of what digital marketing methods you use, you will always drive people back to your website. If you want to create an effective online marketing campaign for your private investigation business, you must start with your website.
On this page, we'll provide you with five tips to help private investigators get started designing a website. If you need help creating your dream website, call us today at 888-601-5359 or contact us online to speak with a strategist.
Let's get started!
1. Create a custom website
If you want to make the biggest impact with your website, you must create a custom design. Custom design will help your business stand out from the crowd.
When businesses are designing their websites, it's commonplace to choose a template and input your information. While this may seem like the easy way to design your website, it doesn't help your private investigation business stand out from other businesses. You'll have a website design that looks just like hundreds of other business's sites.
Customized web design is better for your business because it helps you stand out from others. It allows you to add your own unique touch to your website and make it yours.
You can customize your website by choosing your brand style. Your brand style encompasses features such as color choice, font choice, and page formatting. You want to choose a style that fits your private investigation business and makes it unique to you.
Customizing your website is important for brand recognition. People will become familiar with your brand through your style choices. When it comes time to convert, they will choose your business over competitors' businesses because they are more familiar with your firm and what you represent.
When you have a generic web design, it's harder to remember your business. Customized design gives your private investigation firm the opportunity to stand out and be memorable. It's a valuable way to help your business obtain interested leads.

Hear What It's Like to Work With WebFX!

"WebFX did amazing work creating a new website for us on a tight schedule. They have taken the time to learn about our business and give us ideas of how to make our digital marketing better. We still have work to do with WebFX but overall very pleased."
Professional Service
2. Integrate responsive design
Responsive design is an important part of your website's success. If you want your audience to have a positive experience on your site, you must integrate responsive design.
This element ensures that your website adapts to whatever device a user is using. Whether it's a mobile phone, tablet, or PC, your website will adjust to fit these different devices. It ensures that your audience has a positive experience, no matter where they view your website.
Imagine having to access the desktop version of your site on mobile. You would need to zoom in and out to read text, and it would be challenging to scroll. This would leave most users frustrated and discourage them from returning to your private investigation website.
By integrating responsive design, you ensure that all users have a good experience on your device. A positive user experience will lead to higher engagement and more leads for your private investigation firm.
3. Add visual elements
Imagine visiting a website that just has walls of text and no visual elements. Would you remain on that site, or would you leave that site for another company's site? In most cases, people would leave that site immediately and choose a different one.
If you want to prevent leads from finding your site overwhelming or boring, add visual elements. Visual elements add spice and points of interest to your page. They draw in your audience and get them interested in your page.
There are numerous visual elements you can add to your site including photos, infographics, and videos.
Photos are the most commonly used visual element on websites. People use them to showcase their business and help new leads get insight into their business. When you use photos on your site, it's best to use authentic photos and avoid photos that look too much like stock images.
Infographics are helpful for displaying important numbers or information. If you have important facts about your private investigation business, you can display them in an interesting graphic to catch people's attention and make it easier for them to digest the most important information.
Videos are steadily growing as one of the most important visual elements. When you use videos on your site, you provide your audience with more information in a short time period than they could read. People are also more likely to engage with a video than a block of text.
By integrating visual elements into your page, you'll help your business keep your audience engaged and interested in hiring a private investigator.
If you need help adding visual elements to your business's website, our team of over 500 web design specialists can help. At WebFX, we have over 25 years of experience creating impactful web designs for our clients. Contact us online or call us at 888-601-5359 to speak with a team member today!
4. Integrate call-to-action (CTA) buttons
There will be people who visit your website and like what they see. They want to take the next step in the conversion process. Without a call-to-action (CTA button, your audience may not know how to proceed next.
CTA buttons help guide your audience. You can smoothly take them from one step to the next and guide them toward converting. It's an effective way to help you turn your leads into conversions.
When you are designing your website, you want to ensure that your CTA buttons stand out from the rest of your site, so visitors can easily see them. Using a bold color that contrasts with the background, like a yellow button on a black website, will make it easy for your audience to see it.
By integrating CTA buttons that stand out on your page, you'll help your private investigation business earn more leads.
5. Keep navigation simple
Your navigation bar is one of the most important elements on your site. It determines whether leads continue to browse on your site or leave your page for a different company.
If you want to keep leads engaged on your site, you must create a simple navigation menu. You don't want to overwhelm your audience with too many headings, subheadings, categories, and links. An effective website will keep navigation simple and organized.
Keep your headings simple and broad. For example, you may have a heading that says "Services" on your navigation bar and when someone hovers over that option, they will see categories for different services you offer.
You can break down each category into subcategories if that particular topic has more to it. This creates a simple and organized way for your audience to access information about your business.
When you keep your navigation simple, you make it easier for your audience to find the information they want. This keeps them engaged on your page longer and helps you earn more leads for your private investigation business.
WebFX will help you design a custom website for your private investigation business
Your website is an important part of your private investigation business. If you want to help your business obtain new leads and earn conversions, you must invest in your website's design to get them on your page. At WebFX, we have over 25 years of experience creating impactful web designs for our clients.
We're a full-service digital marketing company that specializes in custom website design. We have a team of over 500 experts that will help you create the website of your dreams. With our knowledge and expertise, we'll help you build a website that drives valuable results.
If you're looking for a company that knows how to drive results for your private investigation firm, look no further than WebFX. In the past five years, we've driven over $3 billion in sales and over 7.8 million leads for our clients. We know how to create campaigns that drive success.
Don't believe us? Just ask our clients! Check out our 1020+ client testimonials that attest to the awesome work we do!
We'll help you create a website that stands out.
"WebFX has been instrumental in helping us develop a new website, allowing us to be a leader in our industry."
Learn More About Our Web Design Services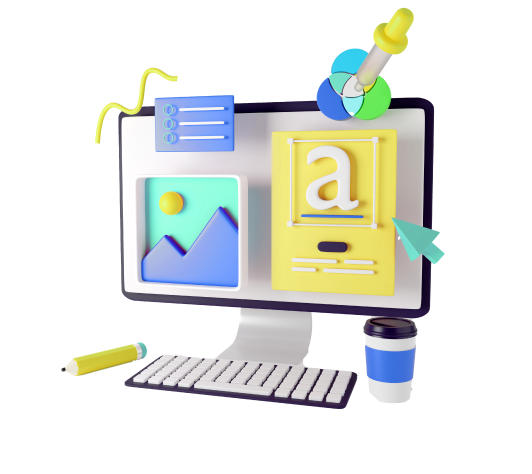 Build your dream website today
If you're ready to start building your dream website, contact us online or call us today at 888-601-5359 to speak with a strategist.
We look forward to helping your business reach new heights!
Earn a 20% greater ROI with WebFX