Hotel SEO: Tips, Best Practices, and More
Hotel SEO is the optimization of hotel websites to boost visibility in search engine rankings, with the aim of attracting more guests from Google searches. By targeting relevant keywords, creating unique content, and improving user experience, hoteliers can enhance their websites' search engine results page (SERP) rankings and increase organic web traffic.
Are you looking for ways to increase your hotel's visibility in search engines? Is your goal to attract more guests from Google searches? If so, you're in the right place! To help you learn more about improving your hotel website's SEO, we've put together this this informative page of hotel SEO tips, ideas, and best practices.
Let's start by taking a look at what SEO is, how it works, and why it's important.
If you'd like to speak with an SEO specialist about professional SEO services, you can reach us at 888-601-5359 or contact us online!
Independent research from Clutch has named WebFX the
top SEO company

in the United States.

Clutch has personally interviewed more than 250 WebFX clients to discuss their experience partnering with us.

Read More Clutch Reviews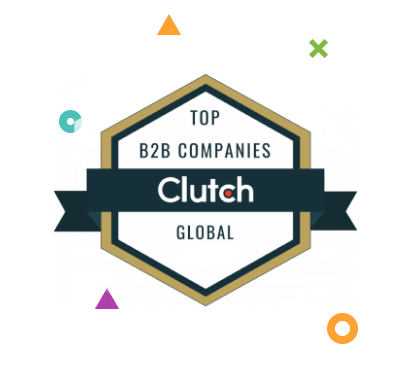 What is SEO?
If you're not familiar with SEO, here's a quick explanation. Search engine optimization, often abbreviated as SEO, refers to a set of processes by which a website is improved to rank better in relevant searches. Basically, SEO is anything you do to make your website more likely to show up when someone searches for a phrase related to it.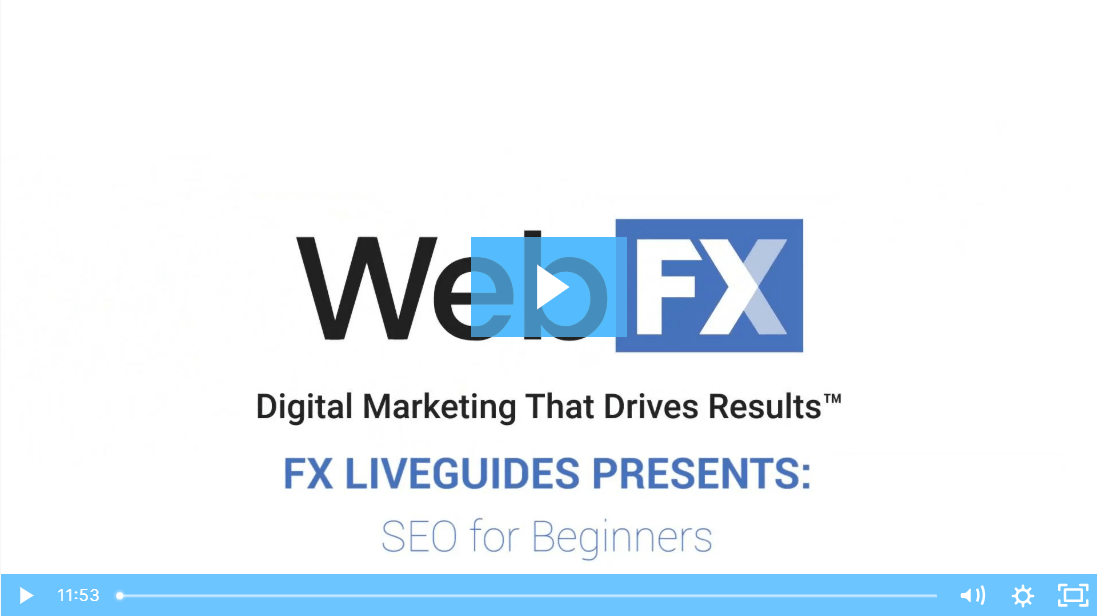 Many tasks and practices fall under the umbrella of SEO, because optimizing your website can take many forms. You may hear SEO discussed in the same breath as keyword research, content creation, copywriting, user experience, site organization, social media, Internet marketing, and so on. All of these practices are intertwined with SEO in some way, or have an indirect impact on your website's rankings.
Now that you know what SEO is, let's explore why it matters to you and your hotel.

Hear What It's Like to Work With WebFX!

"All of my interaction with our account manager has been so positive. I worried about the amount of money I was spending and she has made it worth my while. I understand there is a team behind her as well but I have been so impressed. Her responsiveness is outstanding."
Real Estate Rental
Why is SEO so important for hotels?
Every time you use a search engine like Google to look for something, a series of decisions are made in a split-second based on a large number of factors. The results you see are ranked based on these factors, and the site that shows up in the #1 spot may have a better result in one factor over another, which is why it's there and not at #2.
SEO allows you to improve these ranking factors and show up higher in searches. This on its own may not seem all that important—you may not care about being #1, as long as you can be on the first page—but consider this: research has found that the top result in a Google search gets about 33% of clicks. This percentage drops to 17% for the second result. If you're on page two, you're lucky to get 1%!
The hospitality industry can be very saturated in some areas, and when someone searches for "hotels in [your city]," they may get dozens if not hundreds of results. It's for this reason that SEO is so important: it's one of the only ways you can have a fighting chance to outrank your competitors and attract the most bookings possible from guest searches.
Additionally, SEO is important because it's far less expensive than other marketing methods, including most traditional advertising. SEO for hotels can often bring you the same number of bookings that you would get by relying on costly billboards, television ads, print advertisements, or placements in directories or phone books. This lower acquisition cost means you'll have more money to invest in what matters, like improving your hotel and keeping your guests happy.
5 actionable SEO tips for hotels
Ready to start improving your website and attracting more guests? Great! Let's look at five of the most crucial SEO tips for hotels, why're they're so important, and how you can start doing them today.
1. Start small: write unique page titles and descriptions
If you've already read a little of the SEO advice for hotels online, you may have been overwhelmed. There's a lot to take in, and for beginners, SEO can be extremely complicated. So our advice to you is this: start small, and improve your site as you learn.
One of the best ways to start learning SEO—and to improve your website—is by updating your page titles and meta descriptions. Each page on your website has a unique title and meta description that tell people looking at the search results what it is your page is about. The title is what appears at the top of each page, or as the biggest item in the search results, while the meta description is the 1-2 sentence description you usually see under the title in Google.
Having unique titles and meta descriptions for each page of your site can help tell those finding your hotel in search what that particular page is about, what kind of information it contains, and why they should visit your site as opposed to a competitor's. It also gives you a great opportunity to use the keywords you want to target to rank better (see tip #2).
You can usually edit your page titles and meta descriptions within your content management system (CMS) or hotel management system. If you don't have one of these, or it doesn't give you this option, you can also do this manually in HTML. You can learn more about this on this Google Webmaster Tools Help page.
2. Target the words and phrases associated with your hotel
Think for a moment about how you would expect potential guests to find your hotel online. What words and phrases would you expect them to type into search engines to locate you? Now look at your website. Do these same words and phrases appear at least once on your site?
A crucial component of SEO is using the right keywords'that is, the words and phrases that people are actually using to find websites like yours. Although search engines like Google are very smart, they still have to see the keywords you want to rank for on your site to include you in that ranking. So unless the phrases you thought of already appear on your site, you probably aren't showing up in searches for them!
Not only should you add the keywords you thought of to your site—in your page titles, in your copywriting, and so on – you should also do some research to ensure that you're targeting all the words and phrases that people are actually using to find hotels in your area. Keyword research can be a little complicated at first, but once you get the hang of it, it can be extremely beneficial to your business, and can bring in many new guests! Take a look at our beginner's guide to keyword research to learn how to do this with free tools and resources.
3. Make sure your pages load quickly
Take a good look at your hotel's website. Is it full of photos of your rooms, your amenities, and your location? If so, this isn't a bad thing: photos are a crucial part of good hotel web design. However, all these photos could be causing your website to load slowly, and that can harm your SEO.
A small part of how well your website ranks is based on how quickly your pages load. This factor is two-pronged: first, Google takes into consideration how long it takes your hotel website's server to respond when it tries to load a page; if it takes a very long time to deliver the first piece of that page, your ranking may decrease. Second, because consumers are very impatient online, if your website takes a long time to load, they may get tired of waiting and leave right away. Google can also detect this behavior and factor it into your rankings, too.
As this infographic shows, there are many advantages to having a faster website. And when it comes to hotel SEO, making your website faster can only help your rankings and give you a better chance at attracting more guests from searches.
If your website is very media-rich, consider reducing the amount of images you have on each page or compressing them to make your pages load faster. You can also take a look at this list of tools to improve your site speed to get some other ideas.
4. Write keyword-rich, highly relevant content
Another strategy that you can use to improve your SEO involves the creation of content. By content we"re talking about pages just like this one—informative articles, blog posts, or other features that can attract people who are searching for information or trying to find something online.
Content can be a huge part of your SEO strategy because it gives you a great place to place the keywords you're targeting. For example, if you wanted to rank highly for a phrase like "luxury hotel in Georgia,"" you might write a page that contains that phrase a few times. But content can also help with your SEO in a few other ways, too.
Consider this: consumers who are researching broader, travel-related topics are likely to need a hotel, right? So if you write an article about some great restaurants in your area, tourist attractions, or what to do in your city, you might rank for some of the keywords contained there—like "Georgia restaurants" and so on. If you close your pages with a call to action for your hotel, you may find that the people who are already interested in traveling to your area will find it convenient, now that they're already on your hotel's website, to book a stay with you.
5. Scale your SEO: acquire links from other websites
The four hotel SEO tips we've presented so far have been fairly basic. However, this last one is rather advanced, and is meant for those who run a hotel in a very saturated market where there is a lot of competition.
One of the biggest factors that Google takes into consideration when deciding how to rank sites for any given search term is the number of links that each site has pointing at it. A site that has a thousand links pointing at it from different websites has a better chance at ranking #1 than a site that has just ten links. Basically, the more popular and more talked about the website, the more likely it is that Google will place you in the top spot.
This factor has lead to a practice known as link building. Link building involves the acquisition of links to your website from other sites. It may involve a number of tactics, like directly asking for links, guest posting to other blogs, or creating viral content that naturally attracts links.
There are many ways to build or earn links. For hotels, because they do not often have a lot of content or their own blog, this process can be tricky. However, one way that hotels can accomplish this is by doing something newsworthy and contacting the press about it—for example, notifying the press about an event sponsored by the hotel, room makeovers, an expansion, and so on.
What other hotel SEO best practices should hotels follow?
SEO for hotel websites can be very beneficial, as long as you play by the rules. Here are a few more things you should keep in mind as you optimize your site for search:
Never use keyword stuffing. This is when you write sentences or paragraphs that don't make any sense but are stuffed full of the words and phrases you want to rank for. Google frowns on this activity, and potential guests who see it are likely to get confused and leave your site.
Never buy links. Links can boost your website's SEO significantly, but buying links is against Google's Terms of Service, and can result in your site being removed from search results completely.
Be wary of agencies or companies that promise immediate results. SEO takes time, dedication, and significant planning to do properly. Anyone who promises you a #1 spot in a week is probably trying to scam you. Only work with SEO partners who have an established reputation, good client feedback, and who offer you more realistic timelines and plans.
Allow time for your changes to take effect. SEO is not instantaneous, and it will take time to see results. Wait several weeks before deciding that a particular change or activity hasn't had the desired effect.
These are real SEO results driven for a WebFX client.
You're next.
Learn More About SEO Services


260%
increase in organic revenue

198%
increase in organic transactions
150%
increase in organic traffic

3872%
increase in sessions from SEO
Get more rooms booked with SEO for hotels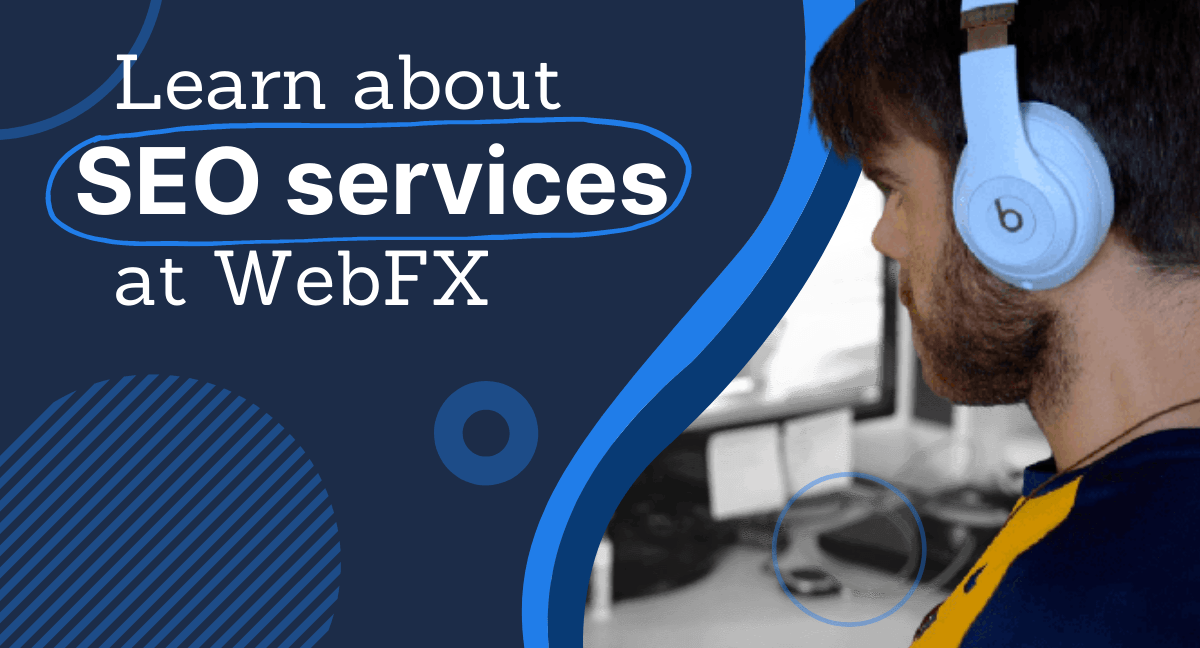 If you don't have the time to dedicate to improving your hotel SEO, and are looking for a little help, we understand! As a leading full-service Internet marketing company, WebFX is proud to offer its SEO services for hotels and those in the hospitality industry. We can help you increase your visibility in search engines, attract more guests, and improve your booking rates, all at an affordable cost.
To learn what WebFX can do for your hotel, or to get a free quote on a customized SEO plan, contact us online today for a no-obligation quote. We can't wait to hear from you!
Earn a 20% greater ROI with WebFX