Harrisburg Web Design Services
Remove the hassle of designing and launching a new or updated website with professional web design services from WebFX.
With 25+ years of experience and an in-house design and development team, our Harrisburg web design agency is the trusted choice for web design.
If you want to expand your online reach and earn more revenue, we can help. Contact us online or call 717-609-0360 to speak with one of our experts today!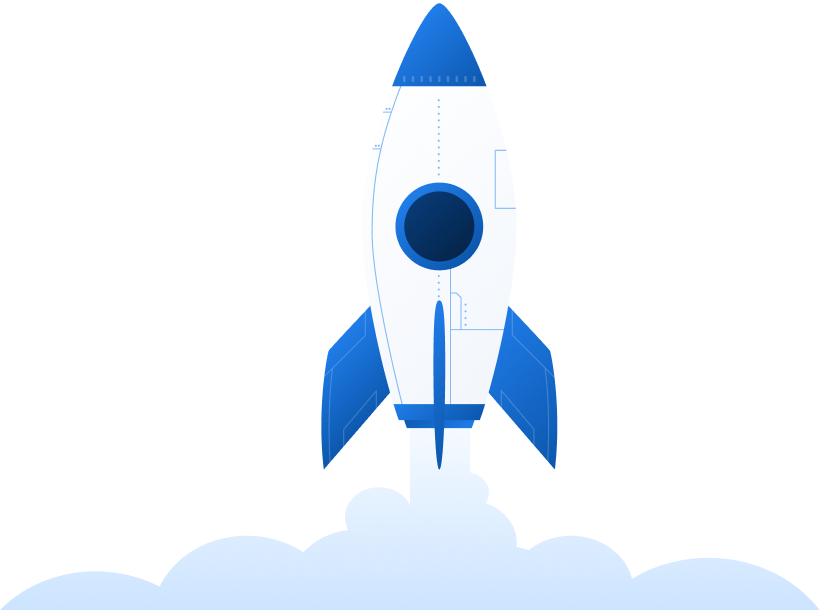 Need innovative web design in Harrisburg?
Choosing a web design agency to take on your company's site is challenging task.
If you've already been researching for a while, chances are you've found several design firms, freelance designers, and even national companies that all promise great web design and web development for your Harrisburg business. But unless you have experience, it's tough to tell which ones can actually deliver.
At WebFX, we have years of experience providing web design services that capture our clients' brands and help them reach new customers.
The businesses we work with, both within Harrisburg and beyond, are able to more effectively attract new leads and convert them into clients. With over 785 client testimonials, you can feel confident in our guarantee to deliver success. When it comes to Harrisburg web design, we're second to none.
If you'd like to speak with one of our web design experts, you can reach us at 888-601-5359.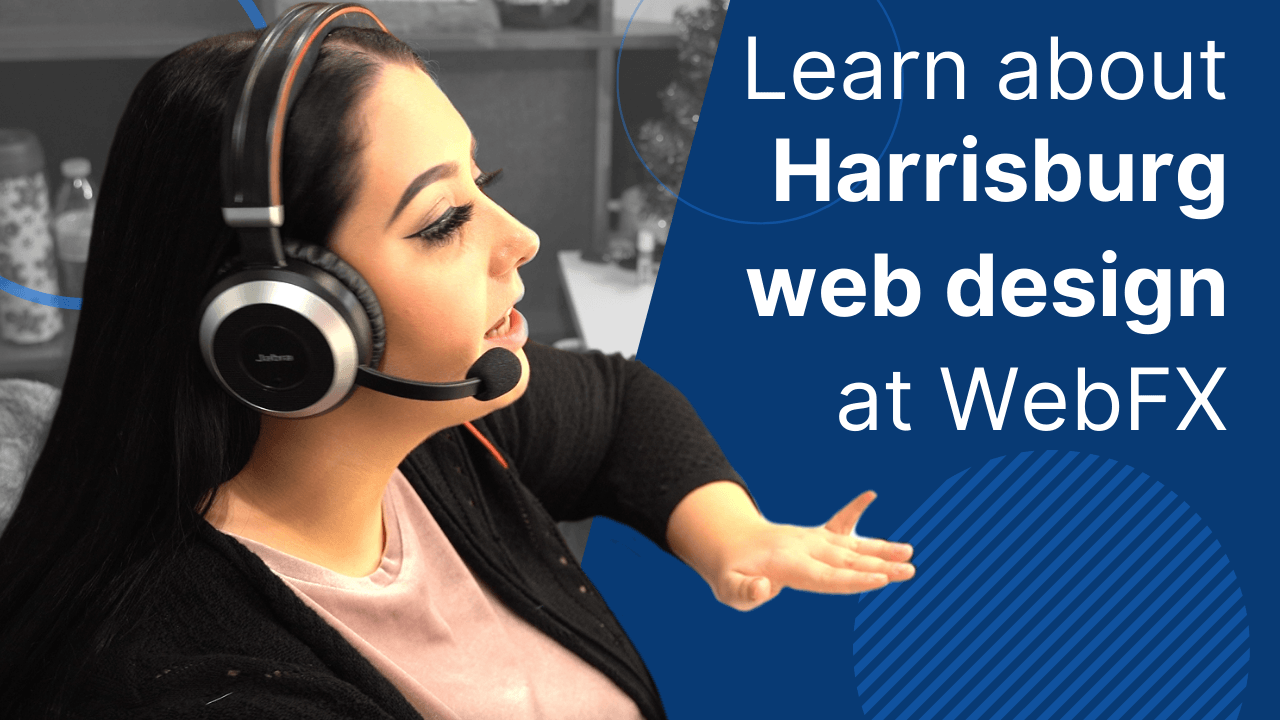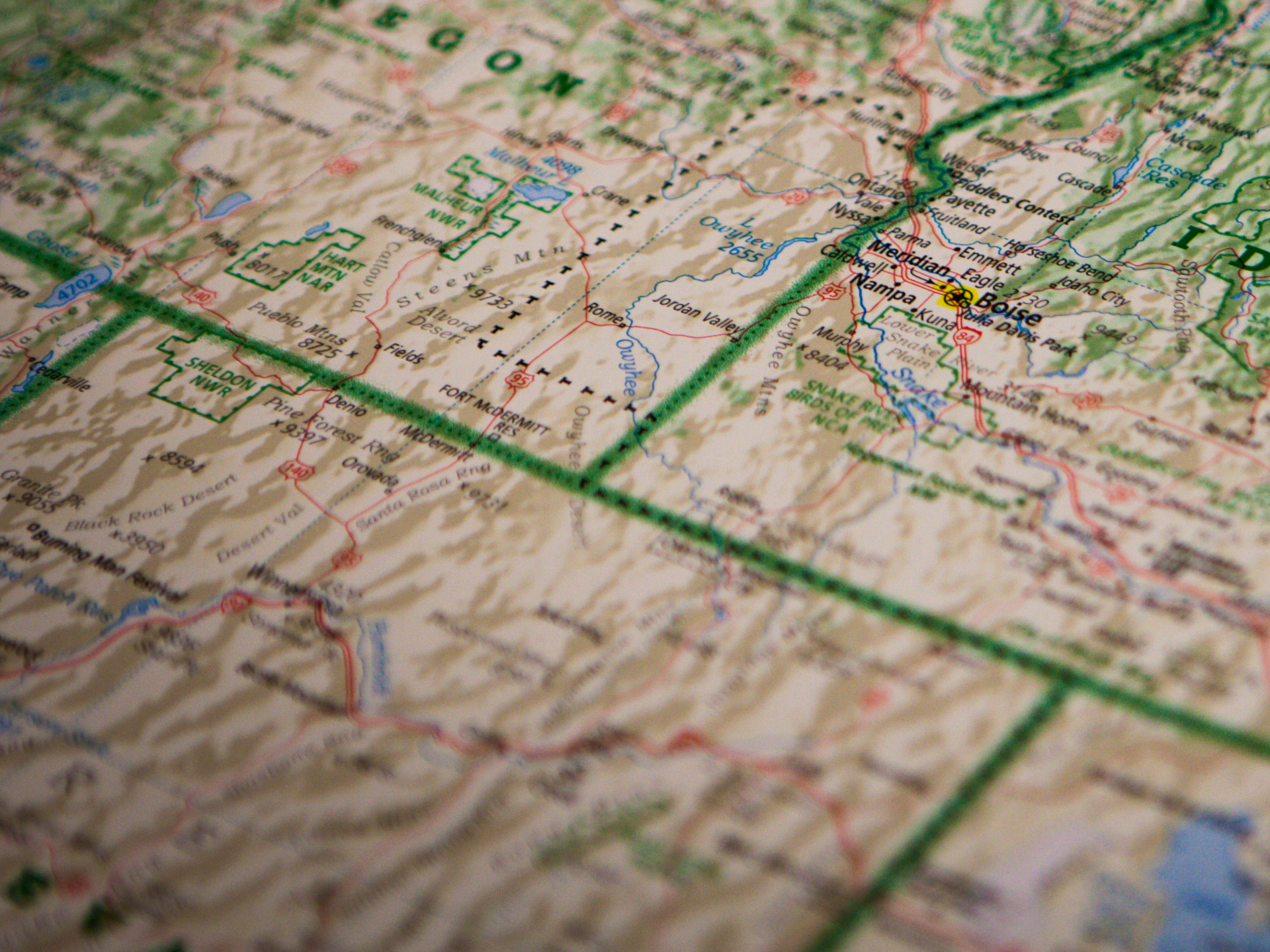 Local Success
WebFX has partnered with numerous local businesses in Pennsylvania to help them grow with digital marketing. We've helped to implement campaigns including SEO, PPC, email marketing, and beyond.
Website design in Harrisburg
When starting the process of web design, Harrisburg shouldn't be a limitation. It should be a starting point as you grow your online presence from local to across the world — and the agency you work with can help you get there.
How to choose the right Harrisburg web design agency for your business
If you're starting to take your first steps in your website design or web development process, you're going to find that there are many website design companies offering their services to businesses Harrisburg. With so many options at your fingertips, it can be a time-consuming process to sort through all of them. But it's important that you pick a company that is fully prepared to meet your needs.
You may be asking why you would need any more than a basic design package for your company, but the truth is, not all agencies offer the same level of services.
In order to stand out online, your company needs a website with beautiful design, solid development, and the best SEO and content to make it visible. Only with all of those components can you really attract customers and increase your sales, and that's why the agency you choose should offer all of them in one complete package.
You need website design and development that create a visually attractive and user-friendly experience. But more importantly, you need a site that visitors will find compelling enough to make them want to become customers.
We don't want to tell you about the work we do, we want to SHOW you.
View Our Portfolio

We've built over
Websites
in a variety of industries.
The WebFX difference: Harrisburg web design done right
There are many web design agencies out there that can create professional and functional sites for their clients. Unfortunately, many of them can't back it up with the Internet marketing, content, and development that your online presence really needs.
In order to design and launch an effective site, the agency you choose needs to be willing to get to know your business in-depth. They need to understand your audience, your goals, and what it takes to be successful in your industry. And they need to have the marketing strategies and usability methods that make finding and using your site easiest for your potential customers.
Unfortunately, many web design agencies, both in Harrisburg and beyond, barely scratch the surface of these needs. But WebFX is different. We take the time to get to know your business and learn your goals, and we develop custom Internet marketing strategies to help you reach those goals. As a result, we're one of the leading full-service agencies in the state.
It's also why so many of our clients rave about us and recommend our services to other local businesses. When you choose WebFX as your web design agency, you can be sure you're getting the best for your online presence.
In addition to our award-winning website design and web development services, we also add innovative Internet marketing strategies and world-class customer service. This means when you work with us, you'll not only have a great-looking website, but also the knowledge and support you need to use it to attract new customers.
About our Harrisburg web design and web development services
See why WebFX is the best of the best!
Our team of designers and developers is experienced in building sites that your customers can easily find online, and that means taking search engine optimization into consideration.
And unlike other marketing and design agencies, we publish our SEO pricing online, so you know exactly what you're paying for. We can help you with everything from link building to content creation, and will assist with keyword research and analytics traffic to determine how effective your SEO activities are.
Once your site is active, we also offer specialized local SEO services to help you market more effectively in Harrisburg. We'll help your site get listed on important local sites and show up in searches for local services, as well as build your website authority so that it ranks as well as possible for key search phrases.
This is especially important if you have a local business with a physical location, as local SEO is an extremely effective way to drive traffic to your store.
Our expert Internet marketing team can also help you meet your other goals online. We offer reasonable social media pricing to help you engage with current and potential customers, and we also create PPC campaign strategies to help your business reach search engine users.
PPC advertising is a cost-effective way to bring visitors to your website, and we're here to help you make sense of it.
A few years ago, a well-designed site alone was enough to attract customers. But now that there's so much more competition online, having a professionally designed website won't help you rank better in search engines. You also need great content and a world-class SEO strategy.
At WebFX, we're just as dedicated to your company's success as you are, whether that means redesigning your site or launching a link building campaign to help shoppers on the other side of the world find your store.
We're dedicated to growing with you
You'll find that WebFX is different from other Harrisburg web design companies and national web design companies because of our massive portfolio, our long list of success stories, and the wide-range of services we use to create, support and market your online presence.
Most web design companies are focused on providing you only with a professional design. We're different, because we're focused on creating long-term relationships. So as your company grows and online needs expand, we'll offer innovative Internet marketing, website design, and web development solutions to keep your online presence world-class.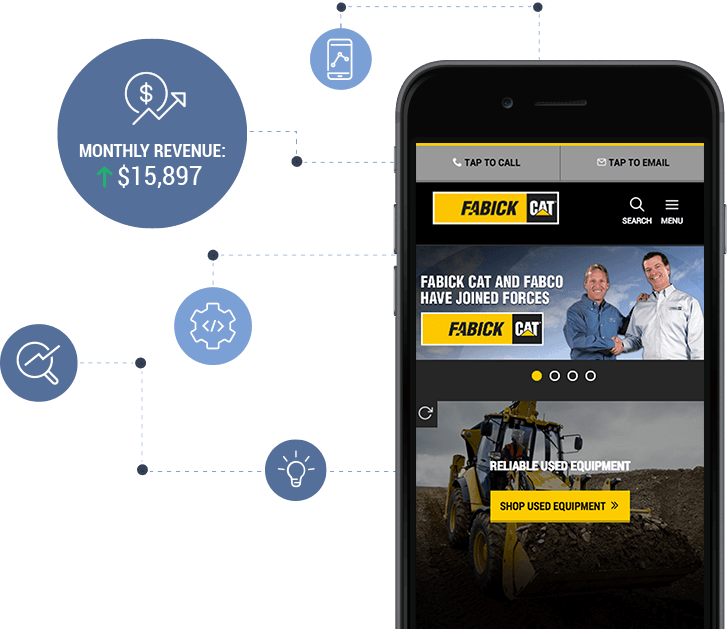 Are you interested in learning more about how your business can use Internet marketing to increase your sales and attract more customers?
Contact us today to speak with a strategist and hear about our custom plans.
Unlock revenue growth for your business with our world-class expertise.
Our team is made up of elite designers, developers, and marketers. For us, it's not just a job — it's a driving passion. And that passion has led to some of the best work on the web.
Don't take our word for it! We're proud of our many customer testimonials on Clutch. We've earned a 4.9 out of 5 with over 260+ ratings.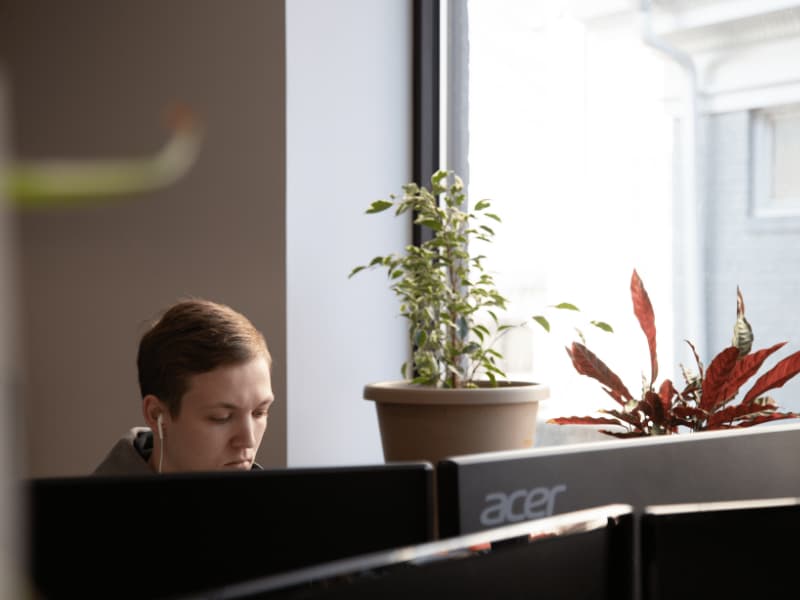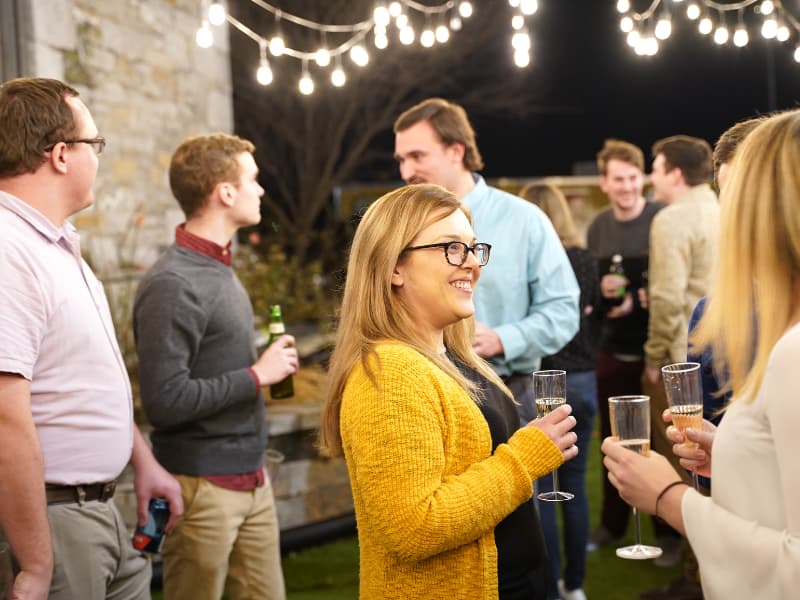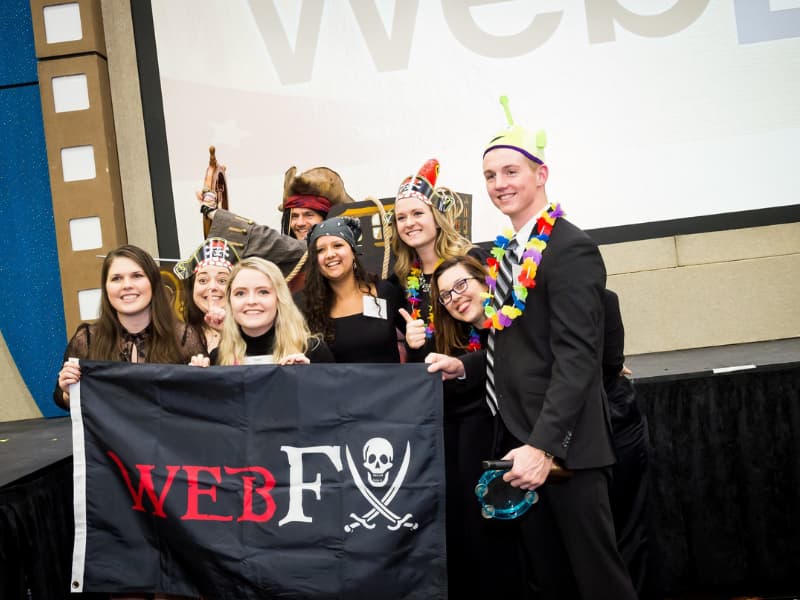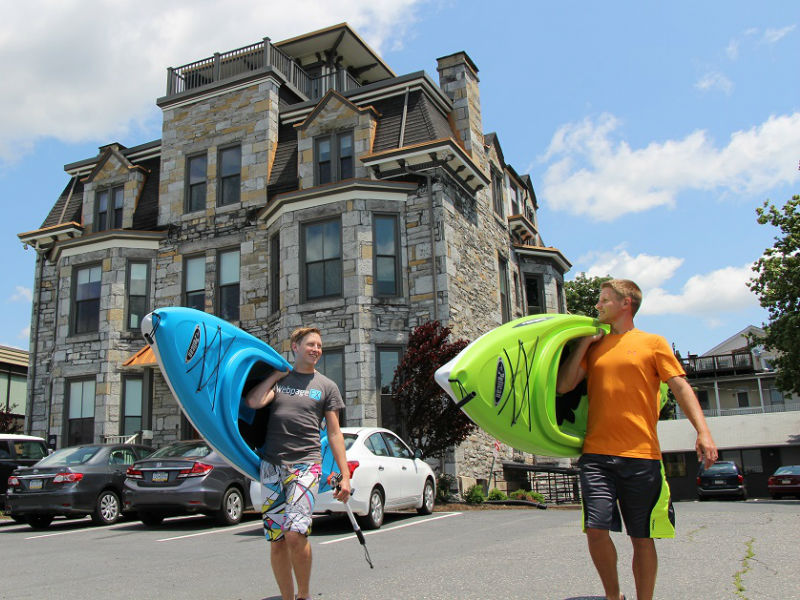 Driving Digital Revenue For Our 785+ Satisfied Customers