What Do Marketing Automation Agencies Do?
Marketing automation agencies make your life simpler by automating tasks, tracking digital marketing campaigns, and improving your return on investment (ROI) from marketing. Keep reading to learn what marketing automation agencies do in-depth now!
Ease your workload by automating tasks
Track your digital marketing campaign data and organize it
Improve your understanding of the buyer's journey
Increase your return from digital marketing
Partnering with a marketing automation agency can help your business take full advantage of marketing automation. The question, however, is what do marketing automation agencies do, and how can they help your business?
A marketing automation agency helps your company by overseeing and managing your marketing automation. They'll help you choose which tasks to automate, for example, and make the most of automation software, like MarketingCloudFX, so you get the best return on your investment.
Keep reading to learn more about what marketing automation agencies do, as well as whether you should partner with one. If you're looking to chat with an agency about marketing automation services, contact us online or call us at 888-601-5359 to discuss your business and its needs!
What is marketing automation?
So, what is marketing automation? Marketing automation involves using software to automate emails, social media posts, and other digital marketing tasks. Today, many agencies offer this type of service to aid in their clients' digital strategies and campaigns.
The idea behind automating parts of a digital strategy is to make managing different tasks easier.
As your strategy becomes more complex, automation helps you stay on top of everything and enables you to take on more initiatives and campaigns. The more tasks you can automate, the more time you get to work on other, more challenging projects.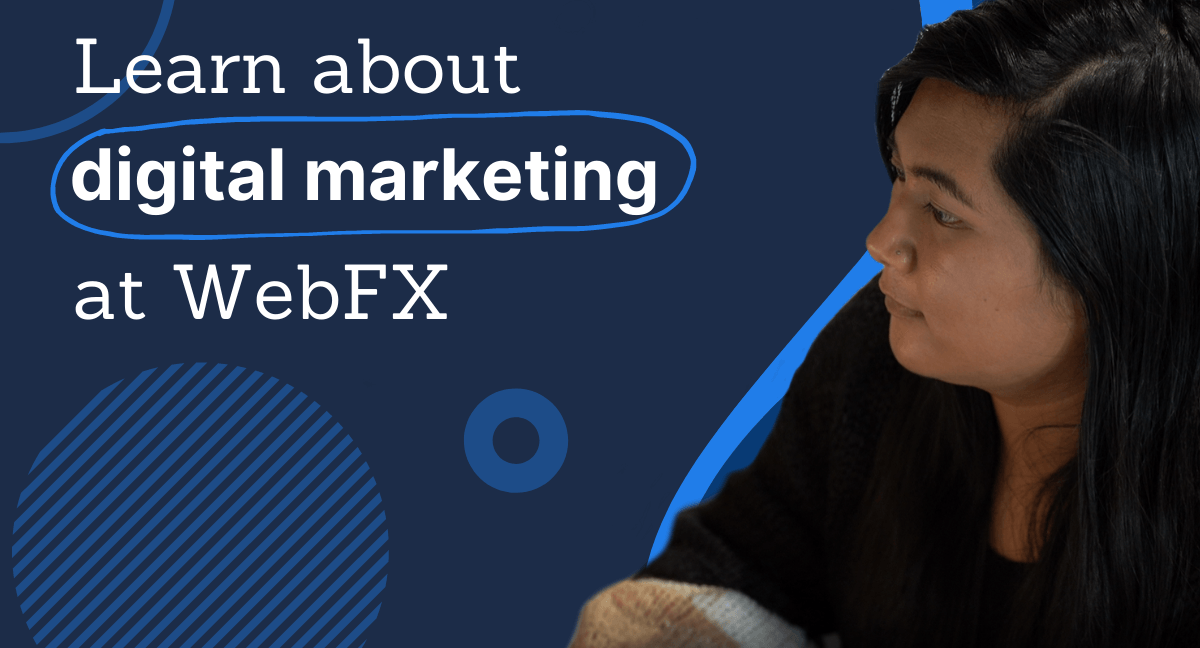 What does a marketing automation agency do?
Marketing automation agencies provide marketing automation services like MarketingCloudFX to help their clients determine where automation could simplify their workload and use their time more efficiently so they can get more value from marketing.
In general, you can expect a marketing automation agency to help your business by:
Assessing digital marketing processes and tasks
Determining which processes or tasks could benefit from marketing automation
Automating processes or tasks that offer the best return on investment (ROI)
A marketing automation agency, like WebFX, will also help your company by:
Establishing marketing automation through your preferred platform, like HubSpot
Setting up website tracking to monitor conversions, leads, and phone calls
Creating helpful dashboards for organizing data and analyzing digital marketing performance
Offering supportive solutions, like lead scoring, lead tracking, and more
Your marketing automation agency's role in your business will depend on your needs. For example, if you want a provider that supports automations via HubSpot, you'll want to focus on agencies that provide those types of services.
Do I need marketing automation?
Marketing automation offers companies of all sizes value. Whether you're an enterprise organization or small-to-midsized business (SMB), you can benefit from bringing marketing automation into your company.
If you're unsure about whether you need marketing automation, think about these questions:
Do you have repetitive marketing tasks, like sending emails or segmenting subscribers?
Do you know how much ROI each marketing channel or strategy generates?
Do you have a smart method for tracking and monitoring leads?
Do you have a fast way to measure, organize, and assess marketing channel performance?
If you answered "No" to most of these questions, marketing automation could help your business.
For example, marketing automation could help your company (and you) by tracking each channel's ROI. When you track and measure a channel's ROI, you make it easier to assess its impact on your business, which can help you prove the effectiveness of a channel, like search, to company decision-makers.
Partner with a team of ecommerce masters!
WebFX campaigns have delivered more than 12,936,451 ecommerce transactions in the last 5 years
Read the Case Studies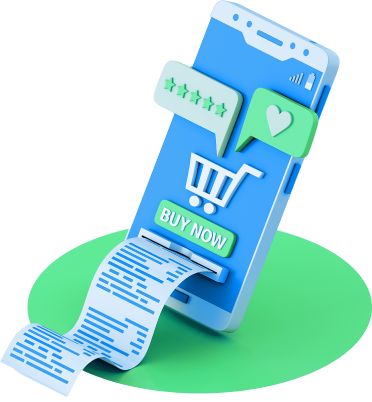 Should I hire a marketing automation agency?
Your business can start using automation today if you want. Platforms like HubSpot and Mailchimp, for instance, allow you to automate tasks as soon as you create your account. Some companies wonder, however, if they should hire a marketing automation agency.
Questions like the following can help you decide whether an agency is right for you:
Am I able to automate tasks successfully?
Am I getting the most value from marketing automation tools, or could I use some help?
Are there more tasks that I want to automate, but can't with my experience or toolkit?
Do I need help organizing and analyzing my marketing data?
Most of the time, businesses will partner with a marketing automation company because they want to get more value from their time, data, and marketing strategies. Since a marketing automation agency focuses solely on streamlining your tasks and organizing your data, it can help you accomplish this task.
If you're still unsure about whether you should hire a marketing automation agency, do some research.
Look into what marketing automation companies provide as a part of their services — and how those deliverables help your business. If you like what you see, schedule a call or meeting to learn more about how they could help your company specifically.
A meeting puts in perspective the potential impact of a marketing automation agency on your business.
What does our marketing automation agency do?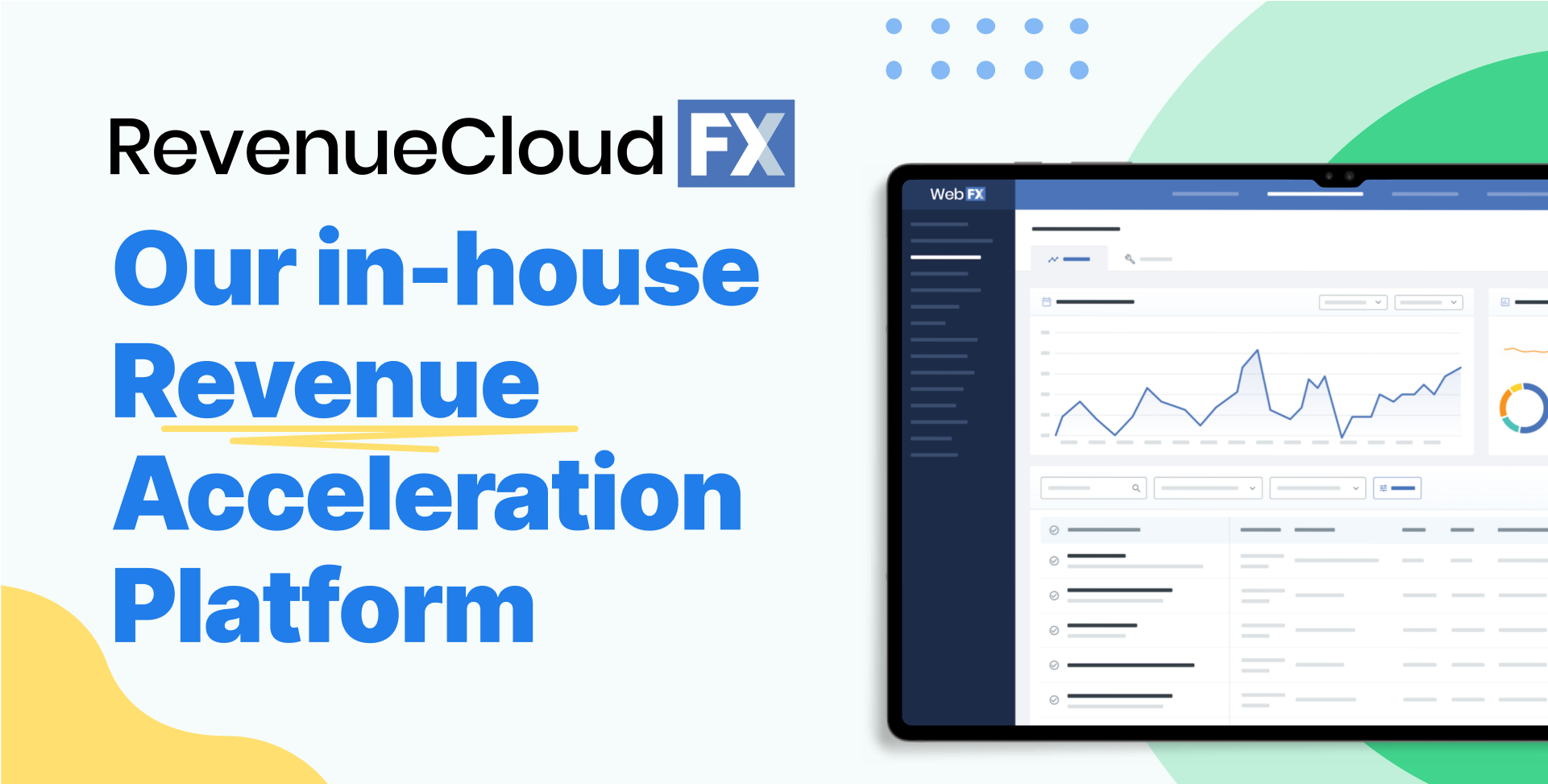 For perspective on how WebFX can help your business, here is a breakdown of what our agency does:
Lead and company tracking: As your partner, we help your company track leads and companies, whether potential customers or competitors. Your tracking reports also provide insight into how someone found your business and how they went from visitor to lead.
Prospect alerts and lead scoring: A fast response to a new lead can help your company secure a new sale. That's why our marketing automation software includes prospect alerts and lead scoring. You can react fast to new prospects — and ensure they're worth your time.
Review management system setup and alerting: Reviews on sites like Google and Facebook can influence whether someone calls your business or a competitor. With our review management system, you can monitor reviews and respond fast, whether to offer thanks or assistance.
Email drip campaign setups: Automating email campaigns is fast and easy with our marketing automation company. We take care of creating and setting up your campaigns for you, so you can start reaping the benefits of marketing automation sooner.
Custom dashboards and reporting: With our marketing automation company, you get custom reporting dashboards for both social media and search. Use these reports to analyze and share channel performance easily — and instantly.
Besides these tasks, our marketing automation agency also offers marketing automation solutions for platforms like HubSpot, Marketo, and Act-On. Whether you want to use our proprietary software, MarketingCloudFX, or a third-party solution, like HubSpot, it is up to you.
Either way, our award-winning team of more than 200 members can help.
How does our marketing automation agency help your business?
When you partner with WebFX for marketing automation, you help yourself:
Save time
Reduce repetitive, time-consuming tasks
React fast to new and valuable leads
Improve lead tracking, scoring, and nurturing
Track marketing channel performance
Organize marketing channel data
Analyze marketing channel performance
Monitor online reviews on popular platforms
Streamline email drip campaigns
And more
Working with our marketing automation agency is also easy. We aim to be the simplest part of your day, which is one reason why our client recommendation score is so high. In fact, it's 488% higher than the industry average.
Get a better ROI from marketing with a trusted marketing automation agency
Now that you know the basics of marketing automation agencies, you can make an informed choice about whether it's the right choice for your company. Given that 91% of marketers using automation say it plays a crucial role in their business's success, there's a strong chance that it is right for you.
If you're ready to start using automation to improve your marketing strategy, we'd love to hear from you. Contact us today (or give us a ring at 888-601-5359) for more information about how our marketing automation solutions can set you on the path to success!