Learn Martech From Digital Marketing Experts
Marketing technology — or martech — is one of the most critical components of digital marketing in today's world. Not only is it a great tool for marketers, but it's also an excellent time saver. What is martech, though? If you're looking for a way to learn marketing technology — what it is, how it works, and more — you've come to the right place. We'll help you learn martech below, so read on for more information.

Learn
Home Top 3 Marketing Automation Strategies Marketing automation is one of the latest Internet crazes for one big reason. View Our Digital Services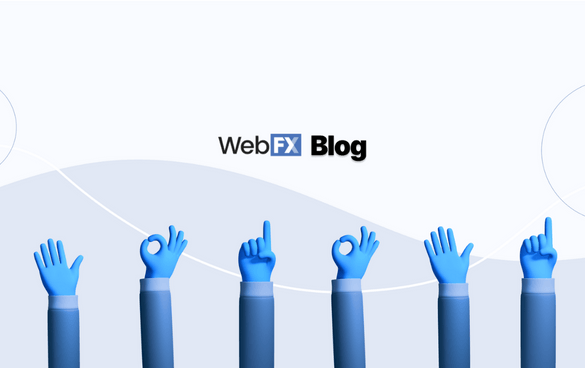 Learn
Home Your Comprehensive Guide to Machine Learning Consulting Machine learning consulting is one of the newest, hottest services in digital marketing today. When you decide to partner with a machine learning consultant, not only can you kick up your feet, […]
Welcome to martech university!
Once you learn martech, be sure to subscribe to Revenue Weekly to get more digital marketing information delivered straight to your inbox!
What is martech?
Martech is short for marketing technology. Marketers use it to analyze and leverage their campaigns. The majority of martech is used within digital marketing campaigns, as they are a great way to streamline data. Martech can be used in more traditional marketing settings as well, it just isn't as common.
These tools allow for faster data collection, automation, and data storage that allow you to make high-impact decisions. Some martech is now even incorporating artificial intelligence, also known as machine learning.
Why use marketing technology?
As martech has grown more popular, so too has the incentive to use it. Marketing is a step-by-step process. Strung throughout that process are data collection, analysis, and testing.
Martech allows a marketer to centralize all aspects of marketing in one place. Centralizing all the data, resources, and analysis not only saves time, but leads to higher levels of success.
Some of the most significant benefits of martech include:
Generating smarter ideas and content
Building better relationships
Building internal communication
Increasing time management
7 uses for marketing technology
Curious how you can use martech for your business? Here are some of the most popular uses:
Analytics systems: Access millions of collected data points.
Lead management systems: Collect important information on who is contacting your business.
Customer relationship management (CRM): Keep information on the customer base, and provide an area for email marketing campaigns and returning customers.
Content management systems (CMS): Edit website content and maintain your web presence.
Social media management tools: Manage social media campaigns and provide customer service, plus automate repeating social media tasks, like posting.
Automation systems: Let technology take on redundant tasks, so you can have more time.
Measuring the metrics that affect your bottom line.
Are you interested in custom reporting that is specific to your unique business needs? Powered by MarketingCloudFX, WebFX creates custom reports based on the metrics that matter most to your company.
Leads

Transactions

Calls

Revenue
Learn More

5 examples of martech
Now that you understand the basics of martech, it's time to highlight some of the best martech platforms to use!
1. MarketingCloudFX
MarketingCloudFX is effectively a swiss army knife of martech tools within one dashboard. This tool allows for lead tracking, call tracking, competitor tracking, campaign analysis, and so much more to continue your business growth.
2. Salesforce
Salesforce is used to manage and nurture your previous customers to come back and stay with your business. It's much more expensive to obtain a new customer than to market to an existing one.
Salesforce also features multiple dashboards that track results you can use in a high-level analysis.
3. Hootsuite
Hootsuite lets you manage social media campaigns, schedule posts, and collect data on who is engaging with your account. Hootsuite is the backend of your social media account where you can focus your efforts on engaging, responding, and connecting with your customers.
Hootsuite also allows you to manage all of your social media accounts, from Facebook to LinkedIn, in one place.
4. Google Ads
Google Ads is a great tool to use to market to your target audience. Among other features, it allows you to decide who sees your ad!
You can bid on specific keywords to make your ads show up at the top of the search engine results page (SERPs). Google Ads also offer a wide variety of other settings, automation tools, and reporting dashboards.
5. Mailchimp
There are multiple platforms that can assist you in your email marketing campaigns. One of the top platforms is Mailchimp. This platform will allow you to send our automated emails, collect important data on those emails, and build creative designs.
How to create a martech stack
The key to succeeding with martech software starts with the stack. The stack is the collection of martech tools that you have and use for your marketing campaigns. Because there are so many different tools and uses for them, creating a strong stack is important to your success.
It will take time to find a group of tools that will work for you, not least since these tools are always evolving.
Want to learn more about martech from a video? We have you covered.
That said, here are some steps to follow in building your martech stack:
1. Define your marketing strategies and goals
Having your goals and strategies lined up beforehand will greatly help in your martech search. If you know what you need your software to do, you can better find the perfect match for your team.
Look at the strategies that are currently in place, as well as strategies that you would love to look into but don't yet have the resources for.
2. Perform an audit to see what you need
Talk to your team. Having this communication early on will allow for teams to chat about what options would be best for their positions. Chat about what takes up too much time in their day. If these actions can be run by a tool, think of all the additional things that will be completed in your day.
Also, think about the items or tasks that can be automated. Which tasks are repetitive, how often do they occur, and how much time are they taking up? Automating these tools is a great way to save time. Items that can be automated might include reports, social media posts, and even emails.
3. Determine your requirements
After talking to your team and gauging what is needed for your business to be more productive, create a list of requirements based on your current operations. Where do you see the business in the future? What would you like this technology to do?
Creating this list will allow you to understand what is going to create value for the business, and what is not. Having all the bells and whistles might seem like a great idea, but the wrong tools can make your entire stack ineffective and distracting.
4. Plan your budget and research your options
Here is where you should create and establish your budget for your entire stack. How much is the business willing to spend on these kinds of tools? These tools are long-term strategies, so having a monthly budget can be crucial to the department's success.
Then research the options available. Compare the offerings of each tool to the budget you have selected.
5. Analyze your data
Create a running spreadsheet of costs compared to your budget and tool characteristics. Based on the business budget and needs, select the tools that make the most sense for the resources you have. These choices are your new martech stack!
6. Implement your tools
With the tools selected, it's time to get them up and running. Before implementation, make sure to create a diagram about how these separate tools will feed information to each other. You should also note what information will be transferred between them.
Share this with your teammates to help them understand the process. Then work to get the tools up and running for all team members, conduct your trainings, and start saving time!
Meet MarketingCloudFX:
One platform tracking countless metrics and driving stellar results.
Learn More About Our Proprietary Software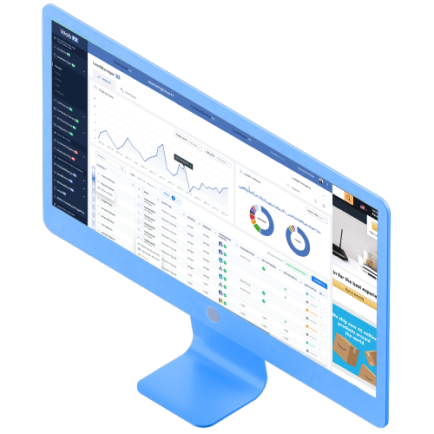 Redefine your martech stack with MarketingCloudFX
Wish you could find a quick, easy, and incredibly effective solution to your martech search? Not sure whether you should use a CRM vs. CDP or which martech platform is the best fit for your business?
Well, luckily for you, WebFX offers a martech stack with the capabilities of several martech tools in one. MarketingCloudFX can take your digital marketing to the next level.
Interested in learning more about this tool? Check out MarketingCloudFX here or get a free quote from us!