Martech Resources: Learn the Basics of Martech
With the Internet shaping so many of today's consumer decisions, marketing technology — or martech — has proven a vital tool in assessing user preferences and nurturing potential customers through the sales funnel, as well as providing comprehensive demographic data for strategic planning.

Learn
What Is a Cloud Data Warehouse and How Does It Work? Your company's ability to manage and effectively analyze campaign and customer data is critical for maximizing your digital marketing results. That's where a cloud data warehouse can help. Learn […]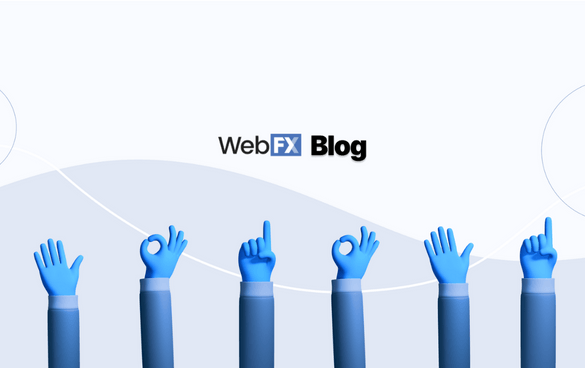 Glossary
What Is a Data Management Platform (DMP)? Audience data is vital for the success of your campaigns. That's why you can benefit from using a data management platform (DMP). But what is a data management platform? Find out below!
Your Guide to Marketing Technology (Martech)
What is marketing technology and how can you use it to drive revenue for your business? Read our martech guide below to find out! Then subscribe to our email newsletter, Revenue Weekly, for more digital marketing tips from the agency with over 25 years of experience!
What is martech?
The first question to answer is this: What is martech?
Marketing technology, or martech, refers to the tools businesses use to power their marketing activities.
Marketing technology itself is wide-ranging — the number of available martech solutions grew by 13.6% from 2019 to 2020, with a total increase of 5233% from 2011.
Martech tools, platforms, and apps enable the creation and distribution of marketing assets, streamline strategies using automation, track campaign results, and more.
Learn more about the basics of martech
Why is martech important?
To say Internet use is still increasing among Americans in 2021 would be something of an understatement — a 2021 Pew Research Center study found that of U.S. adults aged 18–64, on average, 97.6% were Internet users, with 75% of those 65 and older also using the Internet.
With such a large user base, businesses are flocking to the Internet as a means of reaching consumers seeking goods and services. The necessity of effectively reaching Internet users is often hard to quantify for primarily brick-and-mortar, small-to-medium-sized businesses.
Yet, the current environment necessitates a reputable online presence for any business — a 2018 Business Wire report found over one third of consumers will not purchase products in a brick and mortar store without first referencing online business reviews.
While an online presence is imperative to reaching customers, engagement — and re-engagement — with potential customers is crucial to driving revenue, as is harnessing customer data to ensure that engagement is highly relevant to the individual.
Learn more about the importance of martech
Martech basics: What is a martech stack?
A common phrase you'll hear referenced by marketing ops teams is "martech stack."
A marketing technology stack is quite simply the bundle of software programs and tools used by digital marketers for research, planning, and analysis, and can be a holistic suite of programs provided by one developer (similar to Microsoft Office or Adobe Creative Cloud).
It can also be a combination of individual software tools provided by individual companies to meet different needs.
While martech suites often provide more seamless integration between tools — and less of a hassle in terms of account and subscription management — many digital marketers find that some suite software programs offer better capabilities than others.
Those discrepancies often prevent optimal reporting and lead to the purchase of additional, one-off tools that are designed to excel in a specific area, such as email marketing or content management.
For that reason, many digital marketing professionals choose to avoid the suite route for their martech stacks — a 2019 Gartner report found 57% of marketing technology leaders preferred a "best-of-breed" approach to martech stack selections, as opposed to integrated suites.
Programs specialized for specific reporting features are understandably preferred, as precise data and extensive management features are far more important for marketing results than the benefits of a bundled suite.
Learn more about martech stacks
Martech basics: What does a martech stack include?
At a basic level, digital marketers' martech stacks will include the following programs and tools, though as an individual grows in their marketing expertise and business goals and strategies change, more niche software solutions may be added to meet specific needs.
Content management system (CMS)
Content management systems are imperative for streamlining website management, as they offer a user-friendly way for companies to manage their site content, without the need for extensive knowledge of HTML coding.
With content marketing becoming ever more important for digital marketing, a content management system greatly simplifies the process of implementing your content marketing strategy.
Email marketing platform
Email marketing is a valuable service for nurturing sales conversions from potential customers and re-engaging current and past customers. With the capability to automate email communications, an email marketing platform is crucial in nurturing leads via targeted email campaigns.
Social media management tools
Social media management helps to both streamline and quantify your company's social media efforts, for both ad campaigns running on social networks like LinkedIn, Facebook, and Instagram, and the content posted to those platforms.
Search engine optimization (SEO) tools
SEO is ever important to the visibility of your company's presence on the web, and SEO tools can help companies assess their most popular site pages, and strategies to increase traffic to underperforming pages.
Customer relationship management (CRM) software
Customer relationship management tools allow businesses to optimize their lead generation strategies, as well as assess conversion funnel position among leads and opportunity levels. Though this is more common among business-to-business (B2B) companies, lead generation can be equally successful for consumer-facing businesses.
Enterprise resource planning (ERP) software
ERP software is software used to manage various aspects of a business by integrating business processes and data in one location. ERP systems can integrate marketing, sales, inventory, finance, and more. ERPs centralize information, enable collaboration across departments, and improve efficiency through automation.
Advertising technology (Adtech)
As noted earlier, adtech tools are distinct from martech tools, but just as in the old days, a marketing strategy without advertising is just a strategy.
Adtech solutions should be considered in all martech stacks. Without advertising functionalities capable of implementing the insights culled from marketing technologies, your martech stack won't be driving much in the way of results.
How to choose your marketing technologies
As you begin to build your martech stack, the most important step in pinpointing what solutions are right for your business is to determine your larger business goals and marketing strategy.
Knowing your goals for your business's marketing efforts is the simplest way to determine what metrics and KPIs should be measured to gauge your results, and once those performance indicators are determined, you'll have a better understanding of what tools will be most useful.
Learn more about martech tools
Wondering what tools you should include in your martech stack? Check out the following resources to learn about your many martech tool options and get the information you need to choose the right ones for your business's needs.
What are martech services?
When you invest in martech, you want to make sure you're getting the most from your investment. A martech company can help you accomplish that. Marketing technology companies provide services such as:
Helping you choose the right martech tools
Helping to implement martech
Offering access to martech tools
Providing tech-enabled marketing services
At WebFX, we offer martech consulting, martech implementation, and tech-enabled marketing services. We've also created a proprietary digital marketing platform called MarketingCloudFX that includes numerous valuable tools and uses billions of data points and artificial intelligence to enhance your marketing campaigns.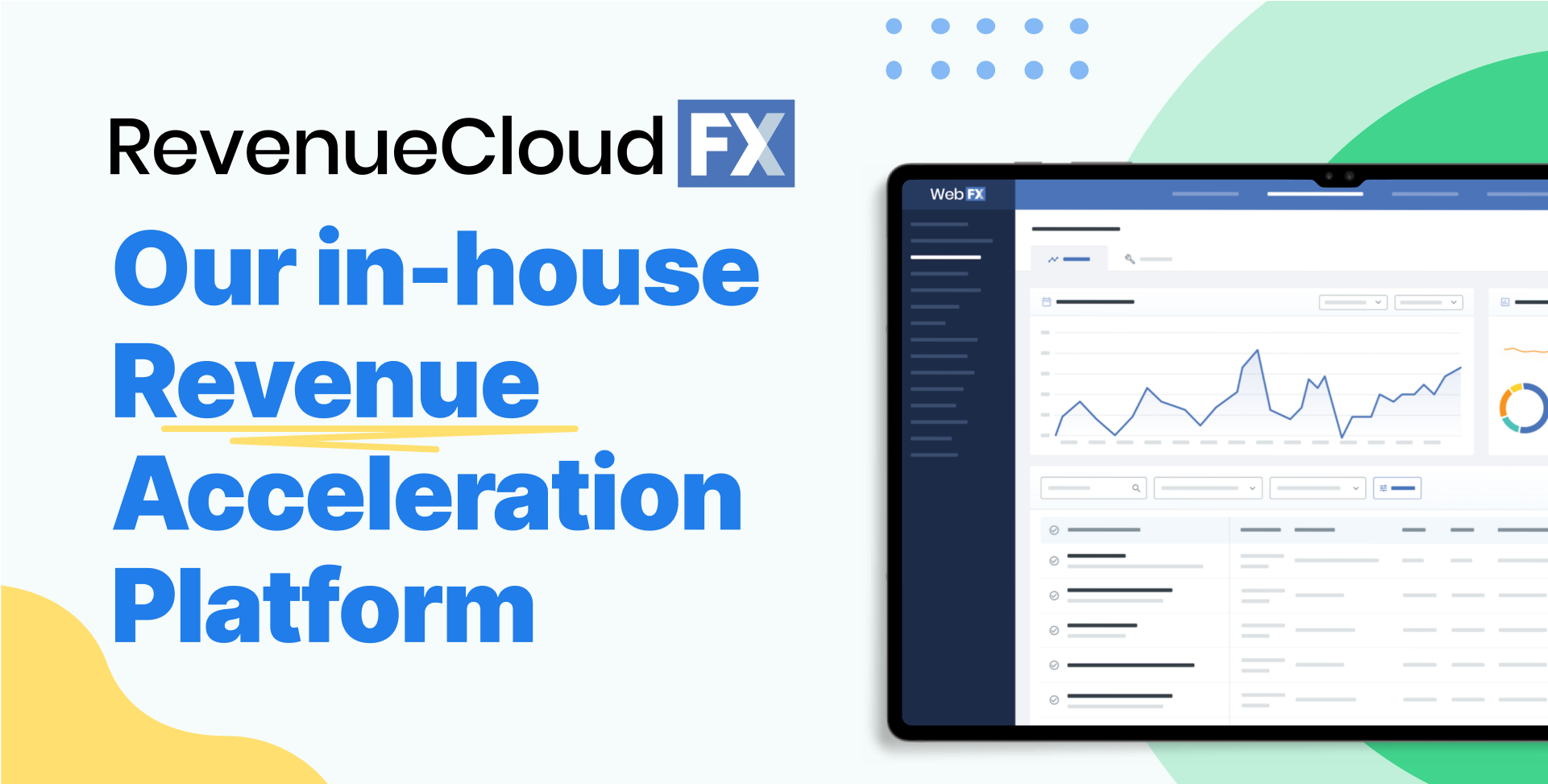 Learn more about martech services
Learn more about martech from WebFX
Want to keep learning about marketing technology solutions and digital marketing strategies to drive revenue? Join 200,000 marketers and sign up for the Revenue Weekly FX newsletter, for exclusive tips on driving revenue with digital marketing strategies!
And don't forget, whether you're in need of martech for B2B or martech services for B2C, WebFX has you covered! Contact us today!