Your Introductory Guide to Martech for SMBs
You might be familiar with marketing technology, or martech. Marketing technology is something that marketers use to track, report, and analyze their digital marketing efforts. Marketing tech tools such as Google Analytics, Hootsuite, Salesforce, and more are all niche tools that help with specific tasks.
To be clear, you don't need to have every marketing tool out there. For small to medium-sized businesses (SMBs), only a few of these tools are needed. That said, it can be useful to learn about martech as a whole so you know what you're doing. That's why we've provided this guide to martech for SMBs!
Read on to learn more about SMB martech tools. Then subscribe to Revenue Weekly for more digital marketing tips!
What is martech for SMBs?
For small to medium-sized businesses, using marketing tools is vital. No matter what industry you're part of, your competition is moving toward digital platforms. You need to be using marketing technologies to your advantage if you want to keep up.
Unlike large businesses and corporations, you have limited resources and fundings. For that reason, choosing the right marketing technology is critical.
Martech isn't limited to small businesses. However, it's necessary for you to have a competitive digital marketing strategy.
How to create an SMB martech stack
Don't know where to start? We understand that choosing the right marketing tech stack for a small business is a major challenge, not to mention using them in the right way. In order to create an SMB marketing stack, you need a clear strategy.
Having a clear strategy makes the research process a lot easier. For example, maybe your small business is selling flower pots in your hometown. This is a simple goal that can be translated into the more specific objective of increasing traffic to your website.
There are many paths to take for getting traffic to your website. Let's say that we really want to grow traffic during the summer months. How can we do that using martech? For an SMB like yours, we would want to use Google Analytics and determine our largest marketing channel.
How Much Does SMB Martech Cost?
We might then determine that social media is the best option for this specific goal. From there, we can use Buffer or Hootsuite to manage social media strategy. After enough testing and analysis, we can come back to Google Analytics and determine how your social media efforts impacted your traffic.
With an accurate setup of Google Analytics, we can even report the exact session we had from social media channels. This is only one example of the many ways an SMB can use their martech to reach their business goals and objectives.
Learn more about creating your own martech stack in our video.
13 SMB marketing technologies to use
There are many SMB marketing technologies that you can use in your stack. Here are a few, organized by use case:
Website: As an SMB, if you don't have a website that is updated for use, then this is the perfect opportunity to invest in a website platform that has a built-in content management system (CMS). WordPress and Hootsuite are perfect examples of this.
SEO: Search engine optimization (SEO) is one of the best ways to boost traffic and compete with other businesses. With SEO tools such as Moz or Yoast, you can get your web content ranking in Google.
Data reporting and analytics: Google Analytics, Hotjar, and Google Data Studio are must-have tools for any SMB martech stack. Collecting data is much easier when you use them to leverage your marketing strategies.
Email: Mailchimp and Hootsuite are great email marketing tools that can help during all phases of marketing. It's a perfect way to increase traffic to the website, share new content, and nurture them to convert.
CRM: All of the previous marketing tech tools help SMBs attract new visitors to their websites. But what about retaining existing customers? A perfect tool for that is Salesforce. On top of it being a great marketing tool, some of its features combine sales and service.
Marketing automation: With this technology, you can automate email marketing campaign management, social media management, content asset management, social media management, and more. SharpSpring is a perfect tool for this collective solution.
Social media: As mentioned previously, Buffer, Hootsuite, and CoSchedule are excellent tools that can make social media management tasks easier.
Chat: Customer engagement is critical for SMBs. Fortunately, there are martech tools for that as well! Disqus, UberConference, Drift, and Hootsuite are fantastic tools for lead nurturing.
Video: Visual content can be a great way to increase user engagement on your website. YouTube and Vimeo are well-known and easy ways to get great content out there for your SMB.
Paid advertising: Paid online advertising is a strategy intended to reach customers through Google, social media, and third-party websites. Google Ads, Facebook, and Linkedin are great platforms to start with for online advertising.
Retargeting: For a small business, depending on the goals and other business factors, attracting new customers might be more expensive than retargeting previous customers or previous leads. For those retargeting efforts, try using Google Ads and AdRoll.
Proposals: Getting a lead to turn into a customer is a challenge. However, with an automated process, creating and sending proposals is seamless. PandaDoc uses a CRM tool to automate the proposal process for your SMB.
Data management platforms: Over time, as your small business collects more and more data, it can be hard to sort through them and use the data accurately. With data management platforms such as Salesforce and Stitch, organizing that data becomes a lot easier.
All of these tools can provide SMBs with a great advantage for marketing strategies.
However, one setback of all of these tools is that they are separate from each other.
For the same quality and efficiency all rolled into one platform, try our own MarketingCloudFX. MarketingCloudFX can decrease the size of your martech stack. Other martech tools such as SalesForce, Shopify, Google Analytics, and more can easily be integrated into this platform.
Learn how we increased traffic by over 40%, and conversions by over 100% for an ecommerce client.
Read the Case Study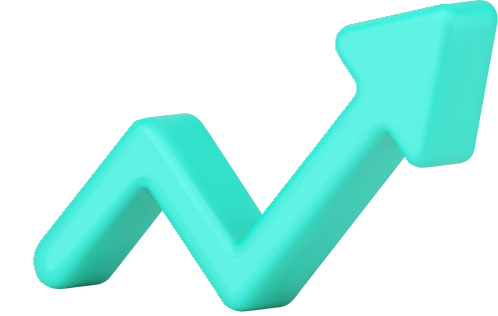 Upgrade your SMB's martech stack with MarketingCloudFX
MarketingCloudFX is WebFX's proprietary software that can easily replace many other martech tools. With tracking performance, industry research capabilities, an ROI calculator, and more, MarketingCloudFX makes strategic decisions much easier for SMBs.
Instead of getting lost in the jungle of the martech stack, use MarketingCloudFX to make the whole process more efficient. To learn more about how our SMB martech services can be the ideal martech stack upgrade for you or learn about partnering with a SMB martech agency, contact us today!