Data management matters regardless of your role in the company. Sales, marketing, operations — understanding your customer data ensures you get the most out of every interaction.
A data activation platform can help you make customer data more accessible and impactful. But what is data activation? And how do data platforms work?
If you want to learn more about data activation platforms and their processes, you've come to the right place. This post will discuss the following topics:
What is data activation?
Why should you activate your data?
How to use a data activation platform
Data activation platform FAQs
Read on for more information!
Want to jump into data activation? Call 888-601-5359 to speak with a specialist about MarketingCloudFX — our proprietary software that helps you activate data for more sales and increased revenue!
Don't miss our Marketing Manager Insider emails!
Join 200,000 smart marketers and get the month's hottest marketing news and insights delivered straight to your inbox!
Enter your email below:
Inline Subscription Form – CTA 72
"*" indicates required fields
(Don't worry, we'll never share your information!)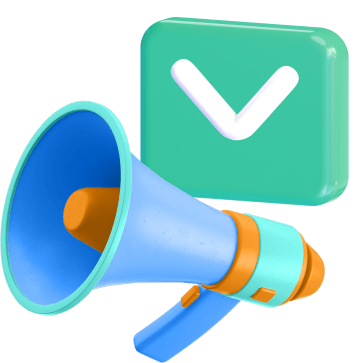 What is data activation?
Data activation is the process of using captured data to make business decisions. Activated data is anything that your company uses to guide processes, while a data activation platform primarily transfers information from one platform to another.
Many businesses use a data management platform (DMP) or a customer data platform (CDP) to collect and monitor customer data, buyer trends, and changes in activity. However, just because you collect data doesn't mean you're using it to its full capabilities.
Say you have several internal applications that track users on your website and social media. That data might pull into separate spreadsheets, which makes it harder to follow trends. Data activation would involve compiling that data into one place, so every team can access it.
Why should you activate your data?
Data activation may seem like an additional step to your collection process, but it is arguably why you collect data in the first place. With a data activation platform, you can:
Capture all interactions: Data activation platforms account for all your preferred interactions, whether that includes ecommerce purchases or social media follows. You can also use the same data for all your teams instead of collecting data for each use.
Create personalized content: After you learn what content and platforms each customer prefers, you can start creating personalized content that speaks to them. Customers want a unique experience — 54% of people want to see content personalized to their interests.
Learn more about customers: You can gather more information about new and existing customers to meet their needs better. Also, if you notice trends in your customer pool, you can tailor your approach, services, and products to suit them.
Prevent wasted resources: If you don't use your data correctly, you could waste money and time on ineffective marketing, sales, and advertising strategies. Data activation will guide your decisions and maximize resources.
Data activation is a crucial step for guiding your business endeavors. You can stay on top of current trends and predict changes to your strategy with a data activation platform.
How to use a data activation platform
Now that you know what a data activation platform is, how do you activate your data? Data activation is the last step in the data collection process. Below are the four steps to using a data activation platform to get started with your data.
1. Capture your data
Before you do anything else, you need to gather data from your customers and leads. Some key metrics might include the following:
Ad engagement
Customer demographics
Channel interactions
Purchase histories
Impressions
Ad traffic
All this information will tell you more about your sales, marketing, and advertising efforts after activation.
2. Use your data activation platform
Now that you have all this data, it's time to activate it. Activating your data involves looking for trends and using them to make informed decisions. So, you can ask yourself the following questions to analyze your data:
Where are most of my leads coming from?
Which ads get the most traffic?
Which pages have the highest bounce rate?
Which customer demographics are most likely to convert?
Establishing these patterns and finding the ideal customer profile will lead naturally into the next data activation step.
3. Test your methods
Once you find the trends in your data, you can start using them to make decisions.
For example, imagine if your website service pages got the most leads, when you originally thought it was your ads. When you look at your data and realize the truth, instead of spending more on ads, you can then invest more time and money to optimize service pages.
You might employ search engine optimization (SEO) techniques to help those pages rank even higher and draw more leads.
4. Measure your efforts
After you launch a new process or tweak an existing one, you must track how your traffic and sales change. Monitor your data over a set period to see what changes work.
Testing your methods and evaluating their results is an ongoing process. However, with continued data activation, you can save time finding the issues in your strategy and jump right into making improvements.
Data activation platform FAQs
Here are a few commonly asked questions about data activation platforms to guide your understanding.
What is a data activation platform?
A data activation platform is a software-as-a-service (SaaS) that combines data collection methods with analytics. For example, a data activation platform might pull your data from your website applications into a device like Google Analytics to help you see trends:

Is data activation necessary?
Data activation is a necessary aspect of using your data to your advantage. With data activation, you save time and resources while targeting the right audiences or patterns.
Who can use data activation?
Every team in your company can use data activation in some way. For example, your sales team could use the activated data to see the channels pulling in the most leads. Marketing can use leads to see what materials generate the most engagement.
Data activation also ensures that every team has access to necessary information, preventing miscommunications and information gaps.
What should my data activation platform include?
Your data activation platform must meet your company's needs and goals. Some key features to look for include:
User-friendliness: Find a platform with a usable interface that works with your team members. Everyone should be able to see, access, and navigate data easily.
Integration capabilities: Your platform should work with your existing technology. The goal is to simplify data collection and activation — not to add extra steps to follow.
Testing: With testing capabilities, you can easily run A/B tests and gather data to see which of your approaches yields the best results.
Above all, your platform should simplify the data process. Once you find a platform that works, you can start seeing the benefits of data activation.
Meet MarketingCloudFX:
One platform tracking countless metrics and driving stellar results.
Learn More About Our Proprietary Software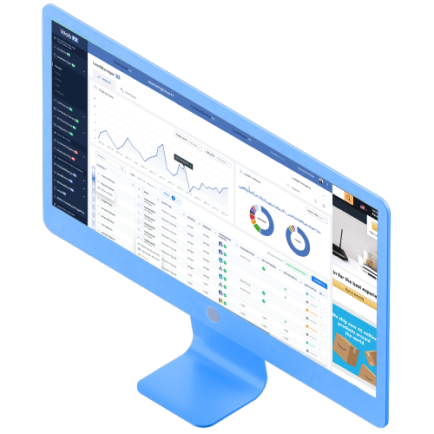 Find the ideal data activation platform with WebFX
WebFX can help you capture and activate data with MarketingCloudFX. Our proprietary software lets you save time capturing data, targeting more leads, and tracking all your data in one convenient platform that every team can access.
Plus, when you sign up for our digital marketing services, you automatically get access to Nutshell — a leading customer relationship management (CRM) software. While you collect and manage data, your CRM will help you improve customer relations and build a loyal client base.
Want to learn more? Request a no-obligation quote today to see how MarketingCloudFX could integrate with your strategy!
WebFX Careers
Join our mission to provide industry-leading digital marketing services to businesses around the globe - all while building your personal knowledge and growing as an individual.