What is marketing automation?

Marketing automation is technology that oversees and handles repetitive marketing tasks. It can help you automatically send emails, score leads, and much more.
You've got a lot on your to-do list, and the work doesn't end when it comes to marketing your business. Marketing doesn't have to dominate your day, though.
With marketing automation, you can streamline day-to-day marketing tasks.
Even better, you can use its solutions (MarketingCloudFX is one example) to compile and analyze marketing campaign data instantly.
If you're like most people, you probably have a lot of questions about marketing automation. That's why we'll answer the questions that marketers and business owners should ask before investing in a solution. These questions include:
Keep reading to get your marketing automation questions answered. If you're looking to speak with a professional about marketing automation, and whether your company could benefit from marketing automation software, feel free to contact us online or call 888-601-5359 to chat!
Don't miss our Marketing Manager Insider emails!
Join 200,000 smart marketers and get the month's hottest marketing news and insights delivered straight to your inbox!
Enter your email below:
Inline Subscription Form – CTA 72
"*" indicates required fields
(Don't worry, we'll never share your information!)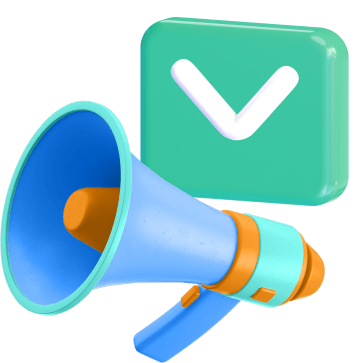 What is marketing automation?
Marketing automation is technology that oversees and handles repetitive marketing tasks. For example, it can automatically add users to email marketing campaigns, post content on social media, and track online leads.
How does marketing automation work?
Based on marketing automation's definition, you know it helps with automating processes and providing you with the time and data to improve your overall marketing campaign.
Behind the scenes, though, how does it work?
It operates like a warehouse
Marketing automation software operates like a warehouse.
This warehouse stores all your marketing data, including lead and customer data.
You can see, for example, whether potential clients found your business through social, organic, or paid channels, as well as how they interacted with your company through those channels.
It stores all your data in one place
Storing all your data in one place, versus across marketing tools allows your business to spot trends.
For instance, you may notice most of your high-value leads come from organic search. This finding would reinforce your company's commitment to search engine optimization (SEO), which increases your visibility in organic search results.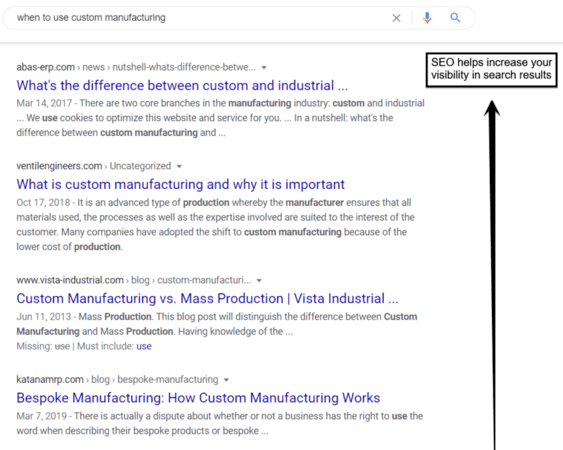 As another example, you may find email marketing also generates valuable leads for your business.
These campaigns, however, take around six months to turn a subscriber into a lead. This piece of data can help your company better understand email's value and role in your lead generation strategy.
It gives you data-backed insights to optimize your strategies
Based on these takeaways, your business can make data-backed decisions about your marketing efforts. Your email marketing findings, for example, could lead to segmenting email audiences to deliver more personalized and appropriate content.
This experiment could lead to a shorter turnaround time, resulting in more leads for your sales team.
Without it, your business would spend hours trying to find takeaways like these.
Instead of relying on your marketing automation solution to organize and analyze your data, you'd have to spend hours doing the hard work of crunching numbers. That's why marketing automation is such a valuable tool.
Bonus Reading: SEO Automation Tools to Boost Efficiency
How can my business use marketing automation?
The definition of marketing automation only provides a preview of what your company can do with marketing automation software. When you automate your marketing strategy, you not only save yourself time but also give yourself the time to further improve your campaign.
A few examples of how your business can use marketing automation include:
Marketing Automation Example
How This Use Case Helps Your Company
Track online buyer journeys
Build stronger marketing campaigns, like with personalization, by finding trends in the online buyer journey and implementing those findings.
Score leads
Spend less time scoring leads, and more time nurturing leads.

Plus, use available lead data to ask prospects the right questions.

Segment users
Use segmentation, like by separating users interested in Service A versus Service B, to deliver the most relevant and persuasive experience.
Track marketing channel returns
Improve your return on investment (ROI) by focusing on the marketing channels and strategies that perform the best.
Schedule social media posts
Focus less on posting your content and more on measuring and analyzing its performance to build a better social media strategy.
Build email subscriber lists
Get the most benefit from email drip campaigns by automatically adding users to specific campaigns, like for an abandoned shopping cart.
Customize user experiences
Anticipate the needs of leads and shoppers with personalized experiences across your website, emails, and more to generate better results.
Whether your company operates in the business-to-business (B2B) or business-to-consumer (B2C) sector, you can use and benefit from it. That's why most organizations, including small-to-midsized businesses (SMBs), use some sort of marketing automation.
Why use marketing automation?
Why use marketing automation? A few benefits of marketing automation include:
Save time
Eliminate repetitive marketing tasks
Sync all marketing data
Store all marketing data in one place
Measure overall marketing performance and channel-specific performance
Discover actionable marketing trends
Improve marketing strategies using data
Provide sales teams with actionable lead data
Generate more high-value leads
Close more sales
Essentially, investing in it can help your business earn a better ROI from marketing. Giving your company the tools to improve its marketing ROI helps your business and you. You get the credit for saving your team time while also increasing the company's marketing ROI.
When should I use marketing automation tools?
Now that oyou know the answer to the question, "what is markeiting automation," and how it works, let's dive into when you should use automation tools.
Automation offers an incredible amount of value, but when should you invest?
Often, companies that meet the following criteria see the most benefits from it:
If you don't meet these benchmarks, you may want to consider working with a digital marketing agency. An online marketing company can help your business establish a content marketing strategy, for example, as well as develop an overall marketing plan that generates qualified leads consistently.
In some cases, these agencies will offer this software with their services. WebFX, for example, provides its clients access to MarketingCloudFX.
This platform allows our clients to track the performance of their digital marketing strategy.
Our dedicated account managers also use MarketingCloudFX, which features artificial intelligence and machine learning technology, to discover actionable and data-backed ways to improve your campaign.
If you're not ready to partner with an Internet marketing company or invest in a marketing automation platform, some standalone tools can automate marketing tasks.
Buffer, for instance, can help with scheduling social media posts while Grammarly can help with finding and fixing content errors. Get started with tools like these to start saving yourself time!
How to choose the best marketing automation solution for your business
If your company is ready for it, check out these tips for finding the best platform:
1. Set a budget
Before requesting demos, pricing, or anything else, build a budget for your business.
"Setting a budget lets you focus on the providers and software within your price range."
A lot of times, companies will go into it without a price point, which makes it challenging for your organization to find the right solution. Setting a budget beforehand lets you focus on the providers and software within your price range, which saves you time.
2. Read the reviews
Even if a marketing automation software offers a free demo or trial, you can save yourself time by checking out the reviews first. If most reviews mention problems relating to customer services or bugs, you can probably remove that marketing automation tool from your list.
3. Look for experience
Experience is another useful way to vet providers. A company new to the field, for example, will probably experience some setbacks. Customer support, for example, may respond later to help requests.
Updates may also come with more bugs, which can cause problems for you. For the best experience, choose a company with experience. When you choose an experienced provider, they make your life easier.
You can trust, for instance, that they'll respond to your help requests fast. Even if they do launch an update with a bug, you can count on them to fix it quickly.
4. Check the results
It's about more than saving time. It's also about improving your marketing. That's why it's worthwhile to check out a marketing automation provider's case studies.
Look at what clients have accomplished with that company. It'll provide insight into how this provider could help your business get a better marketing ROI.
"Learn how a provider could help your company by looking at what clients have accomplished with them."
At WebFX, for example, we've helped our clients earn the following (in just the past five years):
$3 billion in revenue
7.8 million qualified leads
5.2 million phone calls
If you're curious to see what else our clients have achieved, check out our case studies!
Additional marketing automation resources
Measuring the metrics that affect your bottom line.
Are you interested in custom reporting that is specific to your unique business needs? Powered by MarketingCloudFX, WebFX creates custom reports based on the metrics that matter most to your company.
Leads

Transactions

Calls

Revenue
Learn More

Get a preview of what marketing automation can do for your business
Now you know the answer to your main question, "what is marketing automation." Curious to see how it can help your marketing efforts? Then you'll want to try MarketingCloudFX.
This proprietary software from WebFX features the AI and machine learning power of IBM Watson, which helps your business automate, measure, and improve its marketing.
Already use a marketing automation solution, but looking to get more value from it? No problem.
WebFX offers marketing automation services, which help your business get the most benefit from its marketing automation solution, whether it's HubSpot, Marketo, Act-On, or another trusted platform.
Learn more about improving your marketing automation by contacting us online or calling 888-601-5359!
How is your website's SEO?
Use our free tool to get your score calculated in under 60 seconds.
Get posts by email
Join 200,000 marketing managers and subscribe to Revenue Weekly!
"*" indicates required fields
WebFX Careers
Join our mission to provide industry-leading digital marketing services to businesses around the globe - all while building your personal knowledge and growing as an individual.