Digital Marketing Glossary: Browse Marketing Terms & More in 2023
Whether you're new to marketing or have been at it for a while, there are undoubtedly countless terms you should know. These key digital marketing terms help you successfully construct your online presence and help you understand the importance of key strategies. With so many marketing buzzwords and concepts out there, how do you know which are the most important? On this page, we'll take a look at some of the most significant digital marketing glossary and terminology that marketers and advertisers use every day.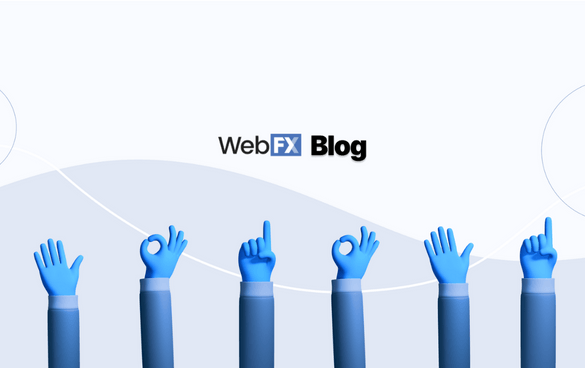 Glossary
Home 7 Best Content Marketing Companies Across the Globe Content marketing is one of the most valuable strategies for helping your business boost traffic on your site and obtain more qualified leads. But content marketing is a big undertaking and […]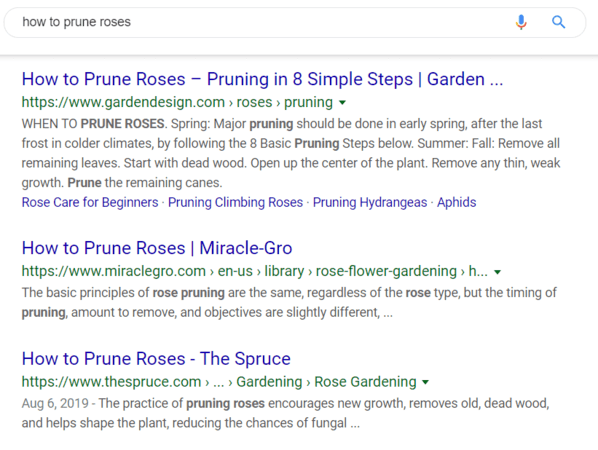 Glossary
Home What Is Web Marketing? (And How to Use It) As a business owner, you're always looking for new ways to reach interested leads. Web marketing can help you reach more leads looking for your products and services online — […]
A
About the marketing term
When marketers use A/B testing, they can set up their tests in a platform like VWO or Google Analytics. There, they can add a short HTML code snippet to the pages they wish to A/B test, and the server will automatically serve visitors one page or the other. From there, the analytics platform will determine what version had more conversions, and at the end of the test, you can implement the version that yielded the best results!
Why it's important to marketers: A/B testing is a data-founded strategy that is used to determine the best version of two versions for a specific marketing campaign.
For example, marketers can use A/B testing to determine what call-to-action button works the best out of two variables or determine if a page performs better with a video above the fold.
Account-based marketing (ABM) is a B2B marketing strategy emphasizing personalized, targeted campaigns for specific accounts or customers. It allows a person to choose accounts based on revenue potential and design custom strategies instead of segmenting by business type or size.
Affiliate marketing is an advertising model in which an affiliate earns a commission by promoting a product or service made by another person or company.
Ahrefs is a digital marketing tool that provides information about websites' backlink authority and keyword rankings. It specializes as a backlink checker because it has one of the largest databases of live links.
Attribution marketing is the practice of looking at each individual step in a customer's buying journey and seeing how you can make each more successful and which ones were the most critical.
B
B2B digital marketing involves marketing products and services to other businesses and organizations through digital channels and technologies. This strategy aims to help you earn more web traffic, leads, and conversions for your B2B company.
B2B marketing refers to marketing products and services to other businesses and organizations through various channels, including traditional and digital. B2B marketing integrates multiple strategies to help you market these products and services to online audiences.
Business-to-consumer (B2C) digital marketing is the practice of promoting your business with any form of digital or online media, most commonly the Internet, to individual consumers rather than organizations or businesses.
About the marketing term
Bottom-of-the-funnel content is also known as BOFU content. It's the opposite of top-of-the-funnel content, and it works as a final push toward making a conversion. For example, as a marketer, you know that when you're first trying to catch the attention of potential customers, you're not going to talk about super-specific product offerings.
When you know exactly the products that a client is interested in, you're able to deliver content that is directed toward their specific interests. BOFU content is all about presenting the information that users want to know before they purchase a product.
Why it's important to marketers: Content is extremely important to any marketing campaign. As a marketer, you constantly have to think about the kind of content you want to create to get the best results. There are tons of different kinds of content, but bottom-of-the-funnel content helps to drive conversions home.
For example, marketers will use bottom-of-the-funnel content in an email that goes to users that have an item in their cart, have expressed interest in an item, or is close to converting.
About the marketing term
Bounce rate refers to the percentage of people who land on your website and leave without clicking or navigating anywhere else on your site. In the world of marketing, you should strive to have an extremely low bounce rate. This will translate to having a low percentage of people who only view the first page they land on once they've arrived on your website. There are a ton of things that contribute to bounce rate including page speed, lack of navigation, or lack of actionable buttons or content.
Why it's important to marketers: The bounce rate of a website gives a lot of information. First and foremost, if a website's bounce rate is extremely high, it means that there are improvements that the website owner should make. Improvements can include a design update, content implementation, or even adding an easy-to-use navigation bar.
A high bounce rate is a sign that a website isn't providing the best experience possible for users. If that's the case, the website could see drops in rankings since they have a short time-on-page — a metric that tells Google something is missing from your website.
Buyer persona:
About the marketing term
Buyer persona is a fictitious character or group of characters that represent a company's ideal customer. It's created by pulling data from previous sales and conversions as well as site visitors.
For example, if a company sells hearing aids, they can determine their buyer persona from demographic information, location information, and more.
Why it's important to marketers: Without a buyer persona, you won't be able to fine-tune your marketing campaign to reach your target audience. It allows you to envision who you're selling to, what lifestyle they lead, and their demographic. Buyer personas help you create a detailed marketing campaign according to their interests.
Learn more about buyer personas
C
About the marketing term
Conversion rate optimization refers to a strategy in which marketers better their content, calls-to-actions, web design, and more to increase the number of conversions they get on their website or ads.
For example, if a marketer sees that their website page that features their best-selling product doesn't seem to be creating conversions, they'll use conversion rate optimization to increase sales. They can optimize the page by changing the call-to-action, making conversions easier, or providing more information about the product.
Why it's important to marketers: When your content, ads, or website pages aren't converting like you want them to, it means you're missing out on money. Conversion rate optimization is the key to ensuring that your marketing channels are working the way they're supposed to.
D
Data-driven marketing involves collecting data from your marketing campaign and customers and then forming insights and making decisions based on the analysis of that data.
Demand generation is a form of marketing that aims to create awareness in your target audience by generating interest in your product or service. By showcasing how your product can solve user problems or provide unique benefits, demand is created that draws users into your business. This marketing technique is a great way to generate new, quality leads.
A digital asset is any valuable piece of content in a digital format. This includes assets that were created digitally, as well as those created offline and later stored on a server.
Digital Marketing refers to promoting your business through online channels. It is an umbrella term for digital strategies involving pricing, promotion, placement, and product/services. Check out some digital marketing examples to better understand!
E
Ecommerce digital marketing is the process of promoting your online store to potential customers through various digital channels. While some digital marketing strategies are paid, others are organic, but all direct users back to your store.
Employment marketing is the method of marketing that boosts the visibility of your job openings online and connects you with the best possible applicants. Employment marketing aims to attract employees that will help you better serve your future customers.
About the marketing term
Evergreen content is content that never goes out of style. It can be repurposed for years to come and the information will never become outdated or irrelevant.
For example, a piece of content about the history of gardening or the importance of recycling will always be relevant.
Why it's important to marketers: Creating evergreen content is like hitting the jackpot for marketers. Having evergreen content on your website ensures that it can rank indefinitely in search engines as long as it's optimized. That means that one piece of content has the ability to keep site visitors coming back for more.
Learn more about evergreen content
F
Full-service Internet marketing involves an agency that handles all aspects of their client's online marketing campaigns. This typically includes strategy development, media planning, placement, copywriting, design, content production, social media, analytics, etc.
G
Short for "Generation Z," Gen Z is the latest generation to come after Millennials. Born in the late 1990s to 2010s, most are still teenagers or entering early adulthood. Having grown up their entire lives with the Internet, Gen Z is described as being tech-savvy, social, and having a need for immediacy.
Growth marketing is a newer form of marketing that aims to maximize the reach and retention of your target market through broader strategies than traditional marketing. Growth marketing strategies utilize digital and non-digital channels to convert and retain users.
I
About the marketing term
An inbound link, or a backlink, refers to a link that comes from another website to your own website.
For example, if you run a travel blog, and National Geographic provides a link to your blog on their website, you could say that you received an inbound link from National Geographic.
Why it's important to marketers: Inbound links to your website increase your domain authority, which is a ranking factor in Google's algorithm. That means that the more inbound links you have to your website from high-quality websites, the more Google trusts that your website is high-quality and beneficial for users. In the end, that leads to higher rankings for your website.
Learn more about inbound links
Inbound marketing aims to attract users with experiences personalized to their wants, challenges, and interests. It refers to any marketing activity that brings people in, as opposed, to marketers having to reach out to them.
Internet marketing, also called digital marketing or online marketing, involves promoting a brand and its products or services to online audiences using the Internet and other digital media.
L
About the marketing term
Lead nurturing refers to the way that you treat interested prospective customers when you're trying to get them to eventually purchase your product. It's a way of nurturing them into loyal customers and can include strategies like email marketing, calls-to-action, landing pages, and more.
For example, if you know that someone is interested in one of your products due to the number of times they've visited the product page on your website, you can nurture them by sending them emails about the product (if they've provided contact information in the past), or even creating a custom CTA for the page.
Why it's important to marketers: Lead nurturing is an ongoing relationship with potential customers that takes them from an interested buyer to a loyal customer. It's absolutely necessary because it keeps old leads from forgetting about your products and services and takes them to the finish line in the buyer journey.
Learn more about lead nurturing
About the marketing term
Long-tail keywords are extremely important in marketing strategies because they allow businesses to target extremely detailed, niche customers. When you create content based on long-tail keywords, you're creating content that is hyper-targeted, which means this content typically gets far less search traffic than other content. However, the traffic that you do get to these pages are usually users that are ready to convert.
For example, if you own a clothing boutique for women, you could write content on the sweater selection that you offer. "Sweaters" is not a long-tail keyword, but it is a general keyword that will be hard to rank for in a search. This is because thousands of other clothing stores are also trying to rank for that term.
On the other hand, if you write content based around a long-tail term like "hand-dyed wool sweaters," there will be far less traffic, but the people that land on that page know exactly what they're shopping for and are likely ready to make a purchase.
Why it's important to marketers: Long-tail keywords are important to marketers because it allows them to reach a super niche group of their target audience.
Learn more about long-tail keywords
M
Marketing key performance indicators, or KPIs, are the metrics that determine whether or not a marketing strategy is helping you achieve your business goals. Although there are thousands of numbers related to your various campaigns you could monitor, KPIs are the ones you've deemed most important.
Marketing segmentation allows you to divide potential customers into groups based on their wants, needs, and interests. These divisions will enable you to better understand your audience and cater to their needs.
Moz is an SEO-focused company that helps businesses integrate SEO into their digital marketing plans. They offer software, videos, and advice to help people understand SEO better and more efficiently.
O
Omnichannel marketing is a method of marketing that connects all of your business's platforms into one seamless experience for users, allowing for a continuous user experience no matter what device is being used. Omnichannel marketing helps users continue down the funnel and can lead to easier conversions for the business.
About the marketing term
On-page optimization is a type of search engine optimization or SEO. It is based specifically on the elements that someone can change in the HTML code, or backend of a website. This includes items like content optimization, title tag, and meta description optimization, and including things like alt tags on images.
Why it's important to marketers: On-page SEO is one of the most important strategies a marketer can use to ensure that their website ranks highly in search engines. On-page SEO is a part of Google's algorithm, and without it, it's unlikely that your page will rank well. It includes strategies like keyword research, content creation and implementation, the inclusion of multimedia on site pages, and more.
About the marketing term
Off-page SEO is another type of SEO that refers to everything that happens outside the HTML of a page. This includes things like incoming links and social media profiles.
Off-page SEO, though extremely important, is something that is fairly out of the marketer's control. Essentially, the only thing you can control is the quality of the content you create. This lends itself well to off-page optimization because the better your content, the more people will share it.
Why it's important to marketers: Just like on-page optimization, off-page optimization is also a part of Google's ranking algorithm. That means that the better your off-page SEO, the better chance you'll have to rank in search engines.
R
Recruitment marketing is the practice of marketing your employer brand or company to attract job candidates. Recruitment marketing aims to build awareness and visibility around your company culture to help attract qualified new employees.
About the marketing term
Return on investment (ROI) is used to measure how cost-effective any given marketing strategy is. For example, if you want to know how much money you made on a specific campaign after you've spent x amount of money on it, ROI is what you're trying to figure.
The equation for ROI is the monetary gain from your investment minus the cost of your investment, with that total divided by the cost of investment.
Why it's important to marketers: It's extremely important to track ROI on every marketing campaign. It allows you to see what strategies are helping to make you money and what strategies are a waste of your marketing budget.
S
Semrush is a digital marketing software designed to help businesses run digital marketing campaigns. Semrush can provide valuable digital marketing information and insights for SEO, PPC, social media, and content marketing.
T
About the marketing term
When you're writing BOFU content, you're making the final push for a potential buyer to convert. Top-of-the-funnel (TOFU) content is the opposite of BOFU content, though, and is presented to users that just found out about your business or are just becoming interested in your services.
TOFU content gives more information about your business, products, and services in an effort to get users to consider purchasing.
Why it's important to marketers: Without TOFU, you'll miss out on numerous leads — simply because you didn't present them with enticing information about your business and products when they first came in contact with your brand.
U
About the marketing term
Usually considered a web design term, but a marketing term nonetheless, user experience (UX) refers to how enjoyable a visit you provide to site visitors. It relates to aesthetics, content quality, ease of navigation, and the inclusion of multimedia.
Why it's important to marketers: User experience is known to be a part of Google's ranking algorithm, and without a stellar user experience, it's unlikely that you'll rank higher in search results. It's Google's job to provide the best possible user experience for searchers, and if your website doesn't have it, you can kiss top rankings goodbye.
W
Web marketing is the process of using the Internet to market your product, service, or business. Web marketing can be implemented in a variety of ways, such as SEO, PPC, content and email marketing, social media marketing, and more.
Keep learning digital marketing terminology
WebFX knows our marketing terms
WebFX is a full-service Internet marketing agency that knows these marketing terms and many others inside and out.
This list just scratches the surface of marketing strategies and terms, and when you work with WebFX, you'll have access to a wealth of knowledge far beyond these 14 terms.
If you're looking for an agency that can help with all of your marketing needs. Whether it's SEO, PPC, web design, or voice search optimization, we're here for you.
Feel free to contact us online, or give us a call at 888-601-5359!