As an engineering company, your goal is to create project plans, communicate with contractors, and work through project limitations. Giving each client the most positive experience with your company is a top priority.
Customer relationship management (CRM) systems are becoming crucial in marketing and sales. A quality CRM for engineers manages all interactions with new and existing customers.
79% of businesses worldwide use CRM software — that spans industries like entertainment, hospitality, and even engineering.
Keep reading to learn about CRM software for engineers, and then subscribe to Revenue Weekly to get more insights from the experts at WebFX!
Don't miss our Marketing Manager Insider emails!
Join 200,000 smart marketers and get the month's hottest marketing news and insights delivered straight to your inbox!
Enter your email below:
Inline Subscription Form – CTA 72
"*" indicates required fields
(Don't worry, we'll never share your information!)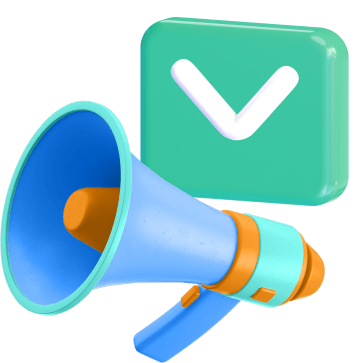 How can a CRM for engineers impact your company?
A CRM for engineers is critical for satisfying your clients, which ultimately affects your bottom line. Your client interactions can make or break your future partnerships.
While you focus on running your team and meeting deadlines, a CRM can automate tasks and:
Help you follow through on your commitments
Streamline email, chat, and call tracking
Store customer data in one place
Improve employees' customer service and productivity
Give you data types to track your customers, projects, and efficiency
When your system is efficient, you'll get contracts and other information to the client quickly and make sure that every account gets equal attention.
What to look for in your CRM for engineers
As you begin comparing options for CRM software for engineers, consider the following factors to get the most out of your investment:
Price: Larger companies might have more to spend on new software. Whatever your resources, find the one that best suits your needs within your budget.
Flexibility: When you invest in a new tool, you want something that adjusts to your needs. Be sure that your tool is flexible enough to meet your business goals and change with your company's growth.
Support: You might have questions or issues as you learn the software. You deserve constant support as you work through the new program and ongoing help after installation.
Integration: Your CRM should fit seamlessly into your existing process and software policies. Your email, phone calls, and website should all work in the CRM platform.
Mobile access: If you are on the go, look for a CRM with mobile services or applications to help your team have access anywhere.
The best CRM for engineers: 5 top platforms
With so many options available, finding the best one can take ages. We've gathered some of our top picks to help you.
Check out the five best CRM for engineers below:
1. Nutshell

Cost: Starting at $16 per user per month
Nutshell is WebFX's very own CRM for small to mid-sized businesses (SMBs). We created this CRM to help you manage all aspects of customer relationships while tracking your return on investment (ROI).
We make it easy to combine your marketing and sales data in one convenient platform for a complete all-in-one CRM solution.
Some key features include:
Lead management that syncs with your online forms.
Notetaking options to keep track of conversations and points.
Ongoing one-on-one support from a dedicated, world-class support team
2. Pipedrive

Cost: Starting at $12.50 per user per month
Pipedrive is a popular CRM on the market. They offer a handy mobile CRM solution so you can access your client data and prospect information on the go.
With experience in multiple industries, you can expect solutions that tackle common engineering problems.
Some available features include:
Email marketing capabilities
Email tracking and reports
Sales insights and reporting templates
Visual pipeline workflows
3. Keap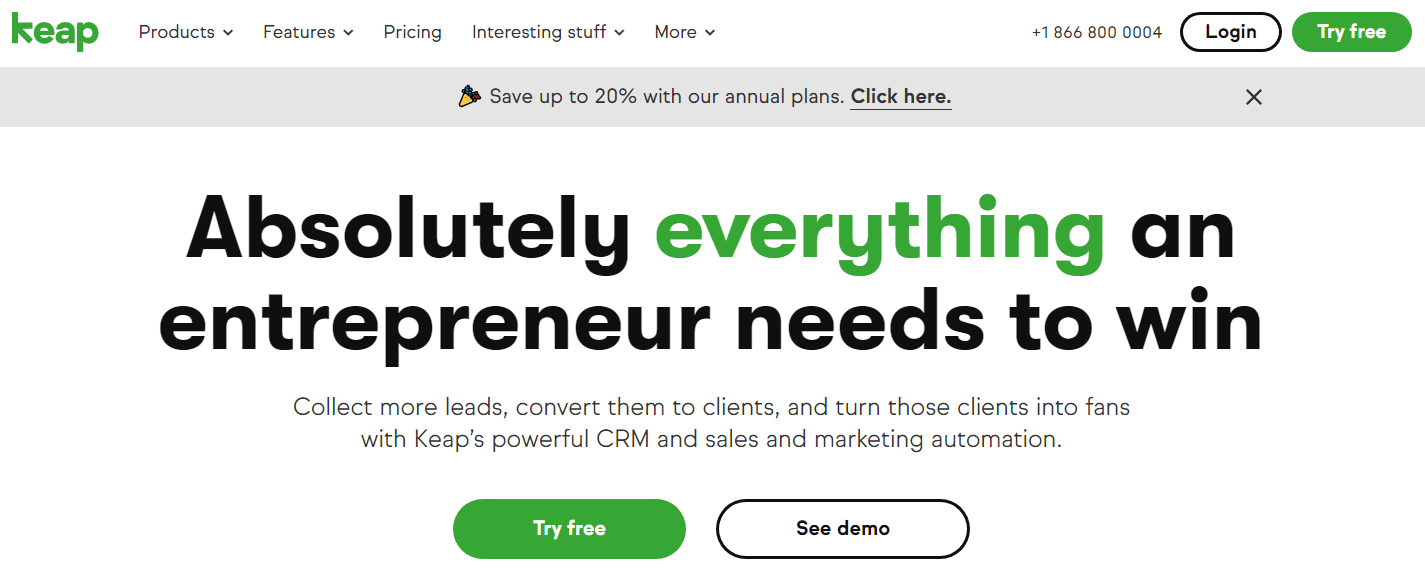 Cost: Starting at $129 per month
Keap is another leading CRM and marketing corporation that helps you consolidate your information.
With Keap's CRM platform, you can automate your lead capture and create personalized follow-ups for your clients. You can also access your information on Keap's desktop site or mobile application.
This tool is best for smaller engineering companies who want to build their client base and provide a professional experience.
4. Unanet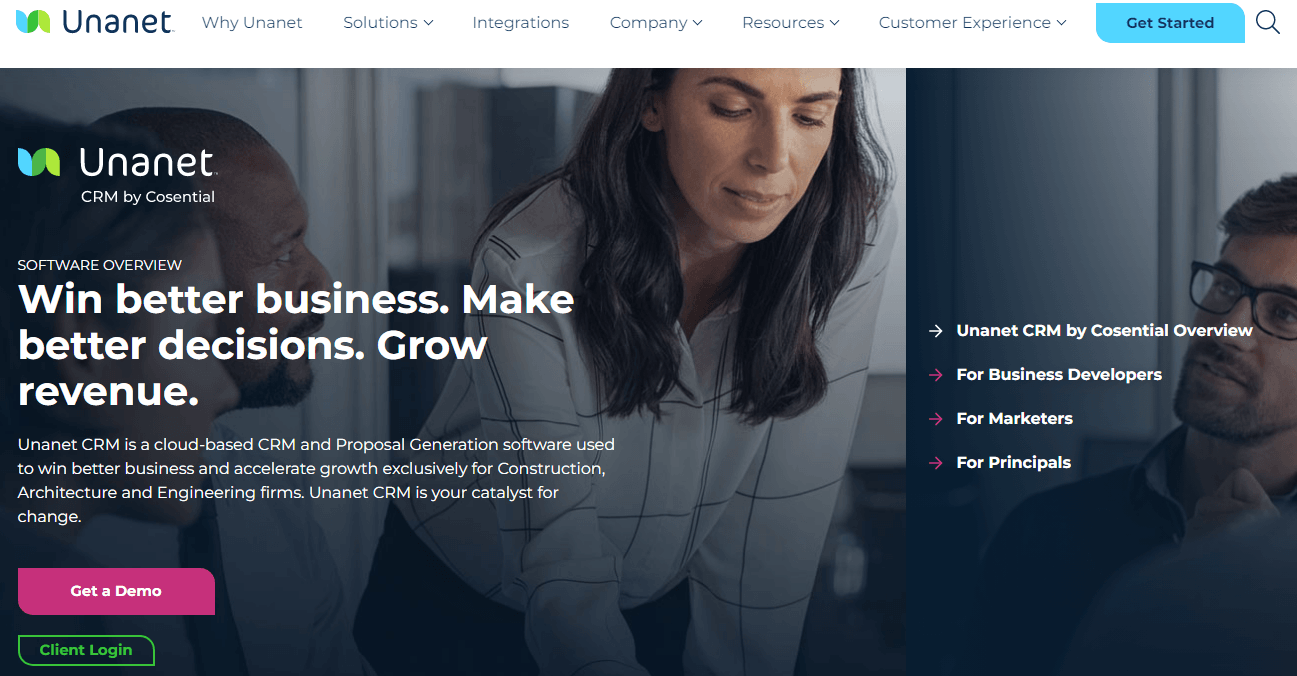 Cost: $50 per month minimum — contact a representative for complete pricing.
Unanet offers a CRM for clients in architecture, engineering, and construction (AEC).
With over 30 years of experience, Unanet can help you tackle any business challenge you have in mind. You can update all projects at once from one convenient platform and make sure your clients and teams are up-to-date with changes.
To learn about this CRM's full capabilities, you can reach out to a representative.
5. Evolved Metrics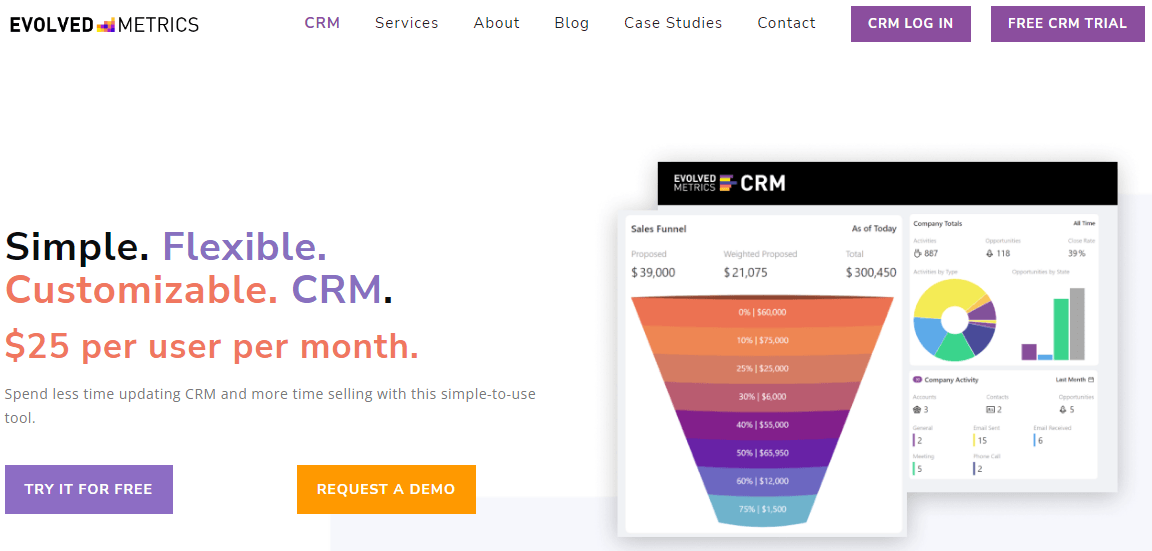 Cost: $25 per month.
If you want a simple, flexible CRM option, Evolved Metrics could be the right fit. This CRM integrates with your email and calendar to keep you up to date on all communications. Plus, the service is fully customizable, so you can get the most out of your membership.
Other features include:
Free unlimited upgrades
Activity tracking for leads
Reporting services
Measuring the metrics that affect your bottom line.
Are you interested in custom reporting that is specific to your unique business needs? Powered by MarketingCloudFX, WebFX creates custom reports based on the metrics that matter most to your company.
Leads

Transactions

Calls

Revenue
Learn More

End your search for the best CRM for engineers with Nutshell
If you're ready to drive more revenue with meaningful client relationships and prospect tracking, Nutshell has you covered.
Whether you're a small engineering company or a corporate enterprise, Nutshell will impact your relationship with clients so you can drive more revenue.
Plus, our support team will always be on hand to help you maximize your revenue with every feature Nutshell has to offer.
Want to try Nutshell out for yourself? Have questions? Contact us online or call 888-601-5359 today to learn more!
Earn a 20% greater ROI with WebFX
Increase your leads, sales, and revenue with digital marketing