Welcome to the very first WebFX interview! In this series, we'll be bringing you exclusive interviews on our blog with interesting people in a variety of industries. These interviews offer business owners and marketers important insight and actionable ideas to help grow an online presence.
We're kicking off our new series by asking Google's Jim Armstrong five questions about his company's culture, how digital marketing helps grow businesses, and resources that business owners should be aware of. Read on to see the full interview.
1. What's the culture of your company?
Helpfulness, a willingness to do good and approaching work/relationships with a positive attitude/approach are all elements of the culture that are pervasive across Google. Googlers' work and interaction with others (vendors, customers, non-profits, etc) are underpinned by honesty, trust and the desire to be a good partner. Googlers are looking to build bridges and help their customers grow each of their respective businesses.
This approach is visible in everything that Google executes, including its investment in its employees, its products and its customer relationships/approach to business.
2. What makes for a sustainable client relationship?
The mutual understanding that both of you are partners and are both invested in common goals. Once these goals are established, it's up to us to execute on these shared goals and deliver solutions that will help customers achieve and ideally surpass these goals.
3. How does digital marketing and advertising help small-medium sized businesses?
Digital marketing is an equalizer. 20 years ago, small businesses didn't have the tools to grow their presence outside of their local community. They didn't have the TV or radio dollars to spread the word about their products and services.
Now with PPC, websites, social media, email marketing and online video, small businesses across the country have major influence/cache outside of their immediate community (see this example: a small branding and design shop in Nashville, TN).
4. Describe an effective digital marketing/advertising strategy you worked on.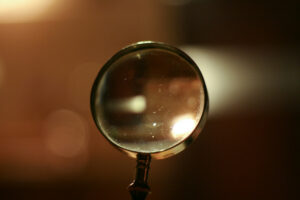 A couple of years ago I worked on an Education client and in an effort to increase lead volume for our brand and non-brand search campaigns, we worked with the client to develop a series of videos championing the benefits of their school. At the time (2012), YouTube was a still relatively new digital marketing platform. We found that when we overlaid online video with brand and unbranded search, there was a huge percentage lift in brand searches and to a lesser extent with non-brand searches.
We became more sophisticated with this over time and began aligning this with their TV flighting, which supercharged the effects of all digital media and led to outstanding results. Customers are looking for you online, whether you like it or not. And more and more of these customers are searching for you on mobile, tablet and any other wireless devices they may have on hand.
Not only this, but users are beginning their searches on mobile devices and completing them across tablets and/or desktops/laptops at a later time. Users have never been more digitally savvy then they are today…and this will only continue to grow as technology evolves. As a result, PPC has become one of (if not the most) effective direct-response, lead generation form of advertising on the planet.
If you're a small business and you're not doing PPC, you are missing a boatload of opportunity.
5. Which digital resource or opportunity do you wish more small-medium sized businesses knew about?
Wordstream and Unbounce are incredible resources for PPC, landing page development and general digital marketing tips. These are resources I consult on a weekly, if not on daily basis and should be required reading for any small business owner who is interested in scaling his/her digital marketing efforts.

Jim Armstrong is an Account Manager at Google, Co-Founder & Chief of Content at Get Busy Media & Marketing, and Founder at Back of the Jersey.
When not diving headfirst into his next project, Jim enjoys spending time with his family, fishing and writing.
WebFX Careers
Join our mission to provide industry-leading digital marketing services to businesses around the globe - all while building your personal knowledge and growing as an individual.