9 minute read
The WebFX team is made up of more than 450 subject matter experts in digital marketing, SEO, web design and web development, social media, and more. Together, they've helped WebFX's clients earn more than $3 billion in revenue from the web — and that's just in the past five years. @webfx
2014's final InterviewFX feature is one you definitely won't want to miss! If you haven't seen the rest of this series, InterviewFX is how we bring you valuable, actionable insights and tips from entrepreneurs, marketers, and industry experts. Today we're sitting down with Joan Stewart, aka The Publicity Hound, a publicity expert who has coached thousands of business owners, marketers, and entrepreneurs on the topic of making their PR efforts more successful.
Joan was one of the pioneers of online PR, and has published more than 2,000 blog posts, articles, and instructional pieces to help businesses grow their audiences and attract more customers and leads using the power of publicity. Keep reading to see Joan's insightful interview on online publicity, get some background on how she started The Publicity Hound, get some great tips on making press releases useful, and so much more!
I started the business in 1996. Back then, it looked nothing like it does today. My market was southeast Wisconsin, and I promoted myself as a company's behind-the-scenes PR expert who would work with them to determine where the golden nuggets of newsworthy stories were buried. I taught them how to pitch, how to build relationships with journalists, the etiquette of asking reporters to lunch (don't dive for the check), what to do in bad-news situations (don't hide), and how to recycle publicity into more media hits (never be satisfied with only one media hit).
I also taught clients how to stand on their own two feet and promote themselves long after I was gone. Some PR people call this crazy. I call it a value-added.
When I built a website, suddenly my little target market in a corner of Wisconsin expanded to become the entire world. I was one of the early adopters of an opt-in email list. My publishing background made it easy to produce a weekly ezine, and my email list grew.
I got back onto the speaking circuit and spoke for free to whoever would listen to me. I'd drive 90 miles to Green Bay in a snowstorm to talk to an audience of six people because I knew there was a chance that one of them might turn into a client. At the time, while my business friends were writing books, I was cranking out info products — ebooks, special reports and teleseminars — at the rate of several a month.
I sold them at my website and through the ezine. Today, I've created well over 150 products, some of which aren't available anymore because they're dated. I've written several ebooks and have nine more that will be added to my lineup within the new few months.
People who need one-on-one, long-term access to me join my Mentor Program. And I do a lot of hourly phone consulting with small business owners who need a jump-start with their branding, marketing, publicity and social media. I'm still on the speaking circuit.
I'm also a rabid Green Bay Packers fan. When I speak out of town, I take a giant yellow foam Cheesehead hat with me to give away as a door prize. It's a way to help me build my email list and help my audience build the buzz for me.
Before the drawing for the Cheesehead hat at the end of the day, I let audience members model it, take a selfie, and post it to Facebook. A few weeks before the event, if I have time, I'll create a YouTube video like this one to boost attendance and let them know a little about me before I arrive.
2. How has the Internet changed PR for the better? For worse?
I don't know a PR person in the world who thinks the Internet has changed PR for the worse. The obvious advantage is that with websites, YouTube channels, podcasts and other social media, businesses can reach consumers directly by becoming the new media. No more genuflecting before journalists, trying to attract their attention and then proving yourself worthy enough of their time and attention.
Smart companies go where their target markets are, whether that's in a Meetup group or in a podcast for a super-narrow niche. They're sharing their expertise and proving value long before they ask for the order by helping people solve problems — for free. One of the best places to do this, by the way, is in LinkedIn groups.
If you aren't in the maximum number of groups that LinkedIn allows, which is 50, you're leaving leads on the table.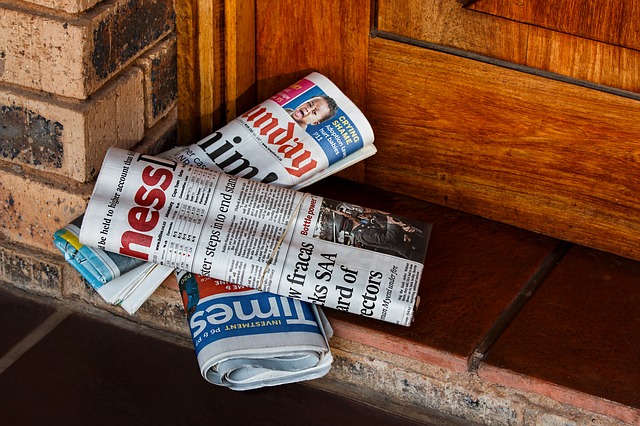 And if the traditional media cover you? Well, that's just gravy.
The Internet has also leveled the playing field for many industries. In the old days, if you were a sole proprietor without a PR department, you didn't stand a chance against a big competitor who had a team of PR specialists. Today, if you know more than the Big Dogs about content marketing, how to build an email list, and how to pull traffic with YouTube videos, you can leave them in the dust.
You can make yourself appear much bigger than you really are–and you can even outsource some of the work. How has the Internet changed PR for the worse? It has left some people, particularly Boomers, so intimidated by technology that they refuse to learn it, and that often knocks them out of the running.
If that sounds like you, just close up shop and go work for somebody else. Many small business owners don't know how to do something as simple as creating their own email signatures. Others use Yahoo and Hotmail addresses for their business email–a big no-no.
3. If a business has a very small budget for PR or promotion, how would you suggest they invest it effectively to see the highest return on investment?
Use a combination of promoting your expertise (not your product or service), along with email marketing. This has worked very well for me. Also, I do a lot of business with companies that keep me informed via email about what they're selling and how I can use their products.
Start by offering an enticing digital freebie that your market cannot live without, in exchange for their email address. Send an email to your list once a week, following the 80-20 rule. That is, 80 percent helpful content and 20 percent promotion.
There's a glut of material online on how to do email marketing. WebFX has an excellent article titled Is Email or Social Media More Effective for Engaging with Customers?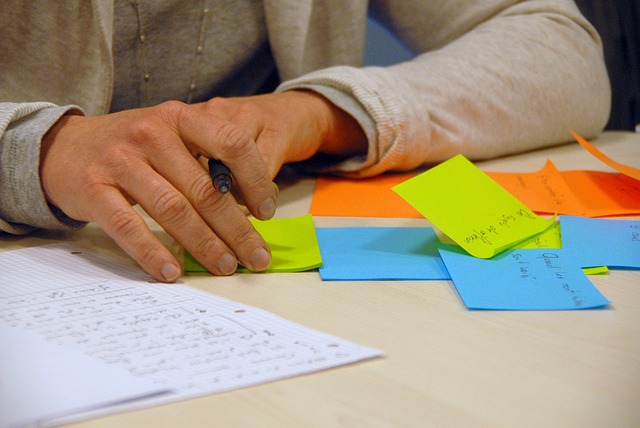 Ask people on your email list to suggest topics they'd like you to address. Pay attention to questions you receive from the public in your email.
Those questions can tip you off to the next product or service they need. Several months ago, I started seeing several questions from people asking me what their publicity plan for next year should include. I created a webinar on 7 Things Your 2015 Publicity Plan Must Include and offered it for free, then posted the video at my YouTube channel.
It's still bringing in consulting clients.
4. Are press releases still effective? How can marketers make them more useful?
They can be very effective if done correctly. Press releases shouldn't be used as the "carrot" to entice the media and bloggers to cover you.
That requires a customized pitch. Rather, press releases should be used as collateral material that journalists can refer to for "all the details." Consumers can find those releases online, too, thus bypassing traditional media to learn about what you're offering. Here are five ways marketers can make press releases more successful:
Put the emphasis on the reader, not on your company. What problem will your product or service help them solve? I found a headline on a PRNewswire press release that says "Tires Over Six Years Old May Fail Regardless of Tread Wear." It was written to promote the National Transportation Safety Board's symposium on Dec. 9-10. That headline is so much better than "National Transportation Safety Board Announces Symposium Dec. 9-10."
Use multimedia and hashtags within the release. Include links to high-resolution (300 dots per inch) photos at your website, or a YouTube video, or a podcast or even a Pinterest board that illustrates ways to use your product. You can even use a hashtag in the headline and body copy within the release.
Include full contact information. Every release should have an email address, a shipping address and a phone number.
Include a call to action. This is often missing. Tell readers exactly what you want them to do. Do you want them to opt in for a free checklist or cheat sheet?

Should they call you to buy tickets? Should they click on a link so they can see your online catalog? Be very specific.

Ask someone else to proofread it. Click on all links to make sure they lead to the correct websites. Pick up the phone and dial all phone numbers to make sure they are correct. Here's an article I wrote for Entrepreneur.com on How to Avoid 7 of the Most Humiliating Proofreading Mishaps.
For more advice on this topic, check out my playlist of Press Release Tips on YouTube.
Pitch fewer journalists and bloggers, not more, and take just five or 10 minutes to research them before you pitch. I'm a stickler for creating customized pitches, and the only way you can do that is to do your research. When someone pitches a guest blog post to me, I can tell within five seconds whether they've read the blog.
Usually, the pitches are so far off topic that I don't even bother responding. But if you include the name of my dog in the subject line of your email, I'll stop what I'm doing and read your pitch. I wrote a blog post with step-by-step instructions on how to find the name of a blogger's dog, cat or kid in 60 seconds and another on how to research reporters and other media contacts.
You can also learn why you'll find a publicity goldmine at magazine editors' blogs.

Joan Stewart, aka The Publicity Hound, has coached thousands of authors, publishers, CEOs, business owners, PR agency staff, publicists, marketing directors, speakers, and entrepreneurs on how to tell their stories to the world. She's a former newspaper editor whose own media empire includes four books, more than 50 special reports, several dozen how-to videos on her YouTube channel, and more than 2,000 blog posts on all aspects of free publicity and self-promotion. She lives in Port Washington, Wis., where her German Shorthaired Pointer, Bogie, takes her on walks twice a day.
The WebFX team is made up of more than 450 subject matter experts in digital marketing, SEO, web design and web development, social media, and more. Together, they've helped WebFX's clients earn more than $3 billion in revenue from the web — and that's just in the past five years.

@webfx

WebFX is a full-service marketing agency with 1000+ client reviews and a 4.9-star rating on Clutch! Find out how our expert team and revenue-accelerating tech can drive results for you! Learn more
Try our free Marketing Calculator
Craft a tailored online marketing strategy! Utilize our free Internet marketing calculator for a custom plan based on your location, reach, timeframe, and budget.
Plan Your Marketing Budget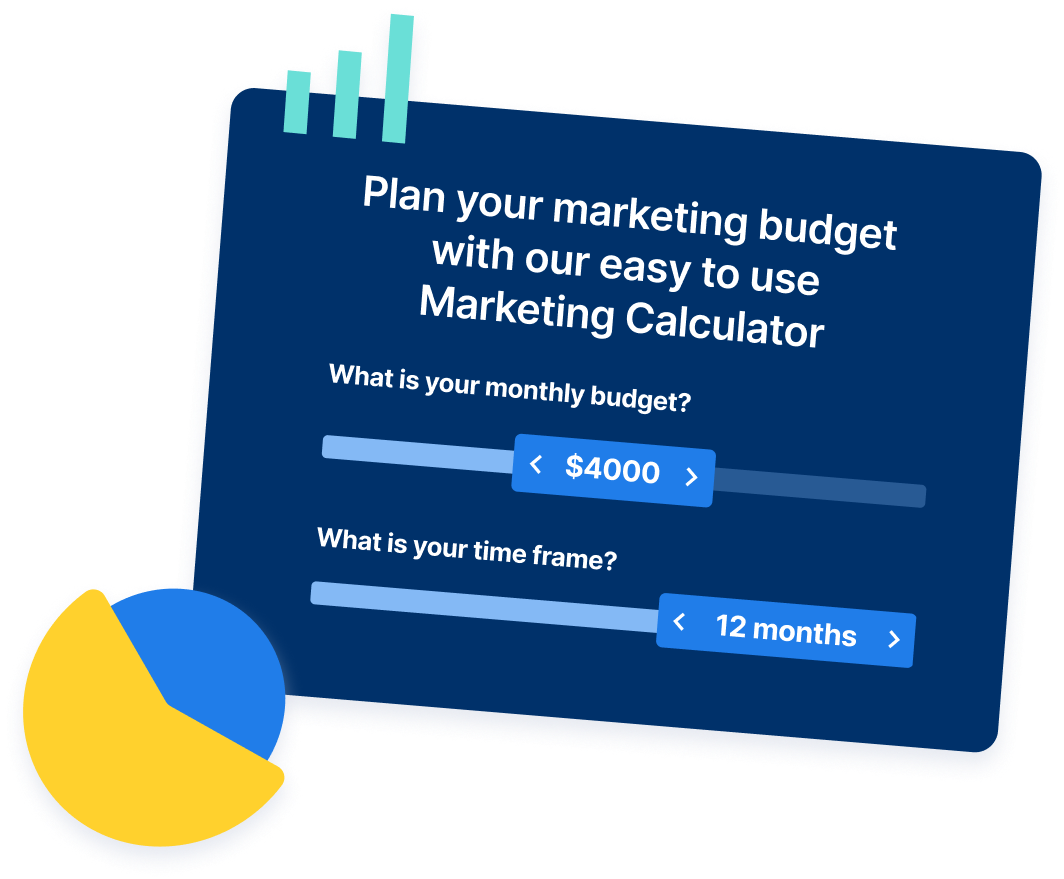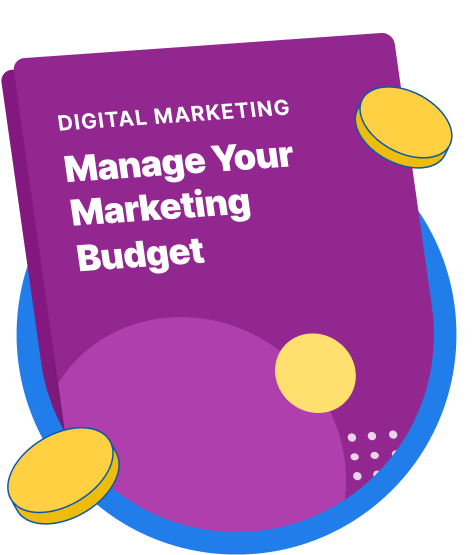 Maximize Your Marketing ROI
Claim your free eBook packed with proven strategies to boost your marketing efforts.
Get the Guide
Try our free Marketing Calculator
Craft a tailored online marketing strategy! Utilize our free Internet marketing calculator for a custom plan based on your location, reach, timeframe, and budget.
Plan Your Marketing Budget