If you want your healthcare practice to grow online, you need to keep up to date with the latest marketing trends and changes. Staying current will enable your practice to reach more interested patients and drive them to your practice.
Here are four healthcare marketing trends you'll want to incorporate into your marketing plan this year!
If you need help figuring out which strategies work best for your practice, WebFX can help. We have a team of over 500 marketing experts that can help you craft a custom digital marketing plan that works for you. Give us a call at 888-601-5359 or contact us online to learn more!
Our digital marketing campaigns impact the metrics that improve your bottom line.
See More Results

WebFX has driven the following results for clients:

$3 billion
In client revenue

7.8 million
Leads for our clients

5.2 million
Client phone calls
1. Building a local presence
First on our list of healthcare marketing trends for 2021 is building a local presence. When people search for your healthcare practice, they're going to turn to search engines like Google to find local providers.
If you want your practice to appear in these search results, you need to optimize your local presence with local search engine optimization (SEO).
Here are two ways to optimize your practice for local search:
Claim your Google Business Profile listing
The first thing you'll want to do is claim your Google Business Profile listing.
This listing appears in search results when people conduct searches like "podiatrist in Los Angeles" or "ENT doctor near me." These local listings appear in a box at the top of search results, known as the local 3-pack.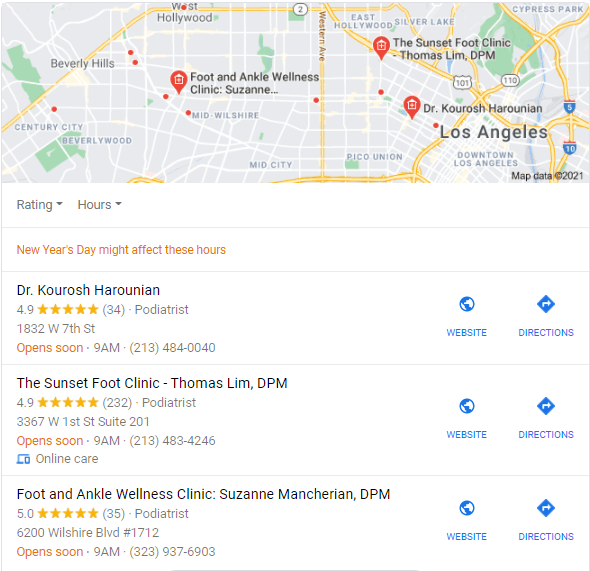 Once you claim your listing, you'll want to fill it out completely. Verify and add information like your:
Name
Address
Contact information (phone number and email)
Hours of operation
Additionally, you can add a link to your website to guide people to check out your practice, book an appointment, and more. You'll also want to add photos to your listing to give people an insight into your practice.
By claiming and optimizing your business's listing on Google, you'll help local patients find your practice and get all the information they need to make an appointment.
Update local listings across the web
If you want to be successful with local marketing, you need to keep all your local listings up to date. People don't always use Google My Business to find local medical professionals. They may turn to sites like Yelp or ZocDoc to find your practice.
You must ensure that your information is the same across all websites to ensure people don't get wrong or inaccurate information. For example, if your Google My Business listing says you're open 8 AM to 5 PM, but your Yelp listing says 9 AM to 3 PM, these patients will be confused about which hours are correct.
You can use a tool like LocalFX to help you update all your listings across different directories. This tool will also help you spot any listings that are incorrect, unlisted, or duplicated.

Hear What It's Like to Work With WebFX!

"WebFX has completely transformed my practice. With their support, I have expanded my practice significantly and grown exponentially. I could not have expanded to this degree, nor this quickly had it not been for the incredible efforts provided by WebFX and my team."
Healthcare
2. Managing your reputation
Next on our list of healthcare digital marketing trends involves building your reputation.
As a healthcare provider, your reputation plays a significant role in guiding people to choose your practice. People want to select a practitioner they can trust, so it's fundamental that you build a positive reputation.
People will review your practice on multiple sites, from your Google Business Profile listing to Facebook to industry-specific sites like ZocDoc. You must ensure that you're managing these reviews and analyzing them to see what people say about your practice.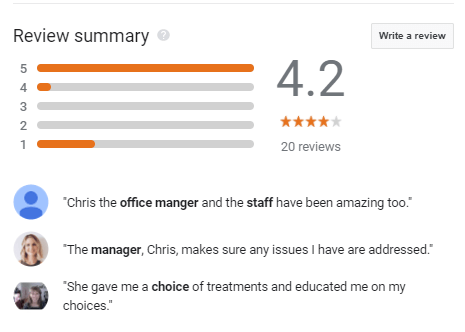 When people leave you positive reviews, take time to reply and thank them for their positive feedback. Something as simple as "Thank you for your review!" is a great way to show your clients that you're listening and see their feedback.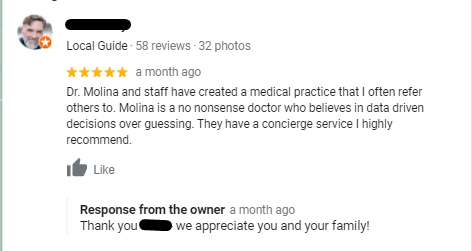 As for negative feedback, you want to ensure that your patients feel heard and recognized. Don't lash out or claim they're leaving a false review. The best approach is to apologize for their experience and offer a solution for rectifying the problem.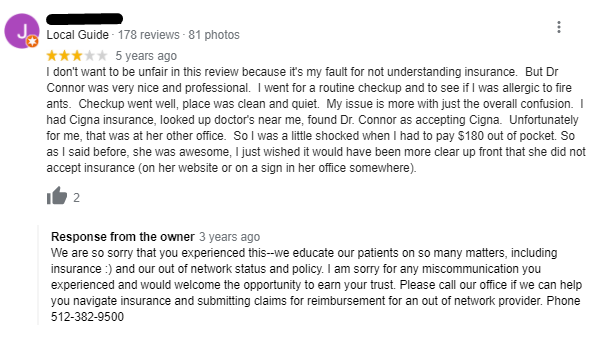 You may feel like negative reviews will ruin your reputation, but that's not the case. People expect to see negative reviews, as not every person that visits your practice will have a positive experience. What people care about is how you handle that negative feedback.
If you're taking steps to fix the situation, people will feel confident in your practice. They will feel they can trust you to rectify a problem if something goes wrong with their experience.
By managing your reviews, you'll build trust with future patients and grow your practice as a result.
3. Running paid advertisements to reach patients
When it comes to healthcare digital marketing, you want to ensure you're reaching leads from all avenues.
That's why paid advertising makes the list for 2021 healthcare marketing trends. Paid advertising is an excellent way for you to reach qualified patients for your practice.
Pay-per-click (PPC) advertising is an excellent method to help you advertise your practice to new patients. These paid ads appear at the top of the search results above organic listings. These ads have the word "Ad" tagged in them to indicate paid content.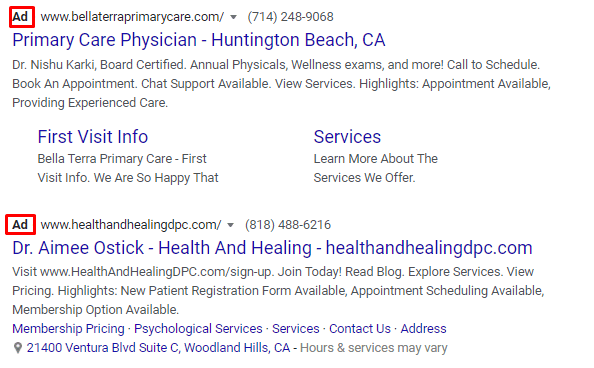 Did you know 46% of page clicks go to the top three PPC ads?
By running PPC ads, you drive more clicks and traffic for your practice. It's an excellent opportunity for you to obtain more patients for your practice.
To get started with PPC, you must select relevant long-tail keywords for your ad. Long-tail keywords are keywords that contain three or more words, like "podiatrist in Los Angeles."
These keywords are best for your ads because they're more specific, so you know people who search them want to find your practice. Not to mention, fewer people bid on these keywords because they're so specific, which means a lower cost per click (CPC) for your ads.
After choosing your keywords, you'll upload your ad content. You can use features like ad extensions to help create more informative ads that generate more clicks.
Once you select your keywords and upload your ad content, you can bid for your ad's placement. Two main factors determine your ad placement:
Bid amount: This amount is how much you're willing to pay each time someone clicks on your ad. According to Google, most bidders start with a max of $1 per click and adjust bidding as they get data back from their ad performance.
Quality Score: Quality Score, as the name suggests, provides you with a score of your ad's quality on a scale of 1 to 10. The higher the score, the better your placement. This score includes factors like ad relevancy, anticipated clickthrough rate (CTR), and more.
After you launch your ad campaign, these two factors will determine where your ad appears in search results for your relevant terms.
By launching a PPC campaign as part of your healthcare digital marketing strategy, you'll create an opportunity for new and qualified patients to find your practice.
4. Building a presence on social media
Next on our list of healthcare marketing trends for 2021 involves building a presence on social media.
Social media is an excellent place for you to connect with potential patients and share valuable information with them about health and wellness, as well as your practice.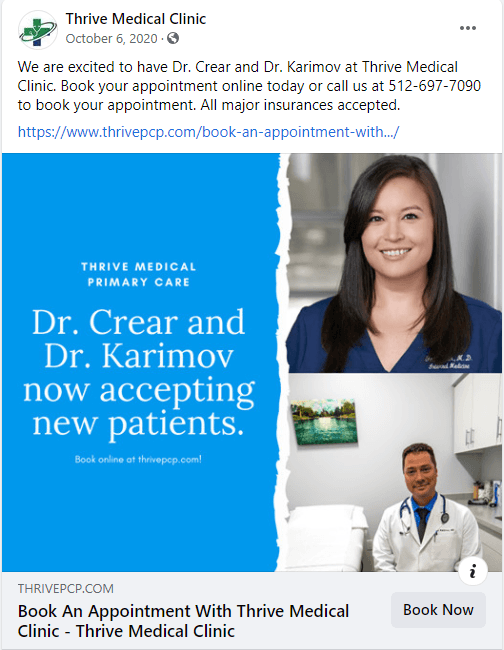 To get started with social media marketing, you must select the right platforms for your practice. Some of the most popular platforms include:
Once you select your platforms, you'll want to create and set up your profile. Start by adding your practice's logo as your profile photo, and if applicable, add a relevant cover photo to your profile.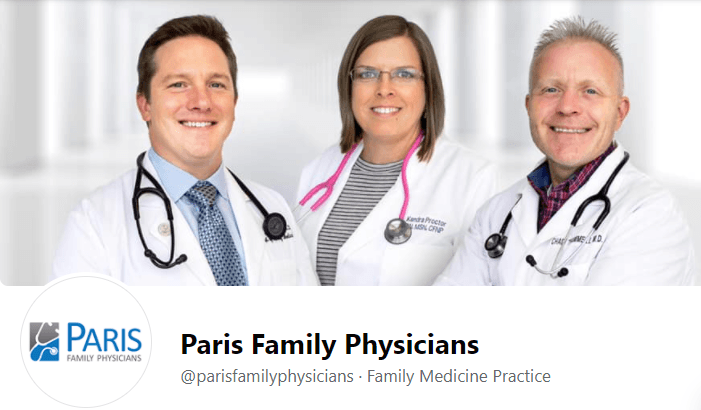 By adding these elements to your page, you'll help build brand recognition with your audience. Brand recognition is critical when someone ultimately chooses a practitioner because they're more likely to choose ones they recognize or know.
Once you set up your profile, you'll want to start posting content. The type of content you can post will depend upon the platform, so explore your platforms to see your options.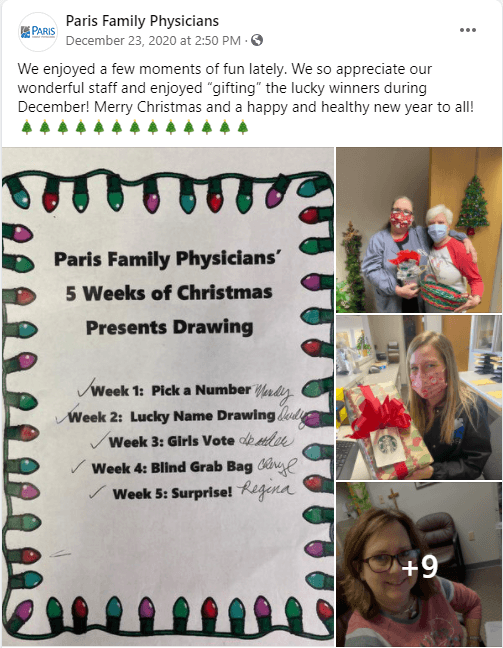 When you post content, you want to post it regularly. Since so many people follow other businesses, as well as friends and family, your content can get lost in their feed. Posting will often help more people see your content and engage with your healthcare practice.
If you want to take your social media strategy up a notch, you can use social media advertising to put your practice in front of qualified leads. It's a great way to help people who haven't discovered your practice yet, find your office and learn more about you.
Put these healthcare marketing trends into action
These four healthcare digital marketing trends are a great place for you to start building your online presence. It will take time to develop and run these strategies, so if you're too busy managing your practice to manage your marketing, WebFX can help.
We've been doing digital marketing for over 25 years and know how to develop strategies that drive results. In the past five years, we've driven over $3 billion in sales and over 7.8 million leads for our clients. You can feel confident we'll help your practice grow online, too.
Don't believe us? Check out our 1020+ glowing client testimonials that attest to the incredible work we do!
If you're ready to put these healthcare marketing trends into action, contact us online or call us today at 888-601-5359 to speak with a strategist about our digital marketing services!
Earn a 20% greater ROI with WebFX