As a healthcare provider, you are always looking for new patients. Whether you offer specialized or generalized care, you are always seeking to expand your practice.
Social media marketing is a great way for your healthcare practice to connect with current and potential patients. With so many platforms available, there are many opportunities for you to reach people in your target market.
Instagram is a great platform for your healthcare practice to engage and interact with followers. There are over 800 million active users on Instagram. This platform is a great way to share content and connect with people in your target audience.
On this page, we'll discuss six tips for maximizing your Instagram campaign for your healthcare practice. If you want to learn more about how you can use Instagram to promote your business, call us today at 888-601-5359.
1. Use hashtags
Hashtags are phrases and keywords that you attach to posts on social media. Instagram is a hub for hashtags, and the platform enables you to use up to 40 hashtags on your post. While it isn't recommended that you reach that limit, you do have the liberty to use more than one or two hashtags.
You'll want to use hashtags on your photos that describe the photo. You can create campaign-specific hashtags to use with your photos.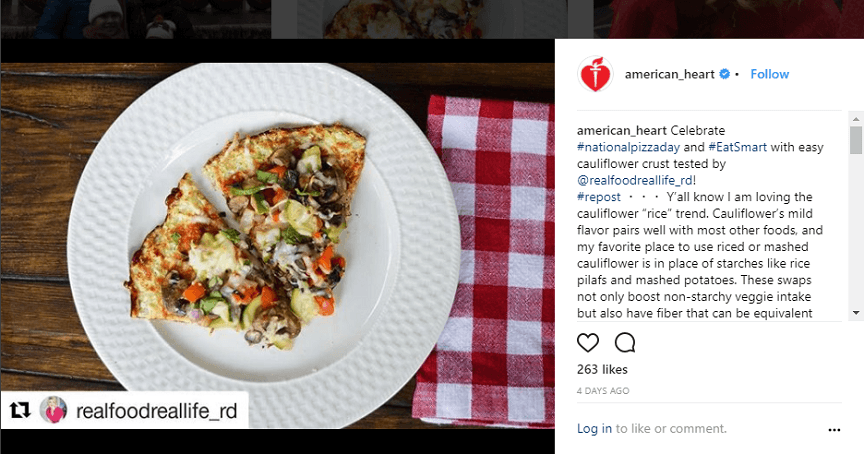 Let's say you want to start a campaign that focuses around healthy eating. You want to show people that eating healthy can be great, and the food can look (and taste) great too.
This is an opportunity for you to create hashtags that coincide with this campaign. You can use these hashtags with your own photos of healthy lunches. Then you can encourage your followers to post their own healthy lunches and utilize your hashtags.
If you use campaign-specific hashtags, you'll want to encourage people to use your hashtags within your post. If people use the hashtag, you can track the spread of your campaign and see who is using your hashtags. Hashtags make it easy to see the spread of your campaign.
You can also reply to people who use your hashtag. If you see people posting with your hashtag, you can comment on their photo.
This is a great way for you to interact with potential clients. You can build a reputation by interacting with them through your hashtag usage.

Hear What It's Like to Work With WebFX!

"WebFX has completely transformed my practice. With their support, I have expanded my practice significantly and grown exponentially. I could not have expanded to this degree, nor this quickly had it not been for the incredible efforts provided by WebFX and my team."
Healthcare
2. Post engaging photos and videos
When you post content to Instagram, you want it to grab your followers' attention. You want to get them to stop scrolling and notice your content.
The best way to do this is to post interesting content. You can post a photo of your staff and a quote from them, behind the scene at your business, or new services you're offering. These are all great ways to get people interested in your content.
It is important that you don't always post the same content. People may lose interest in your content. You want to keep your visitors engaged with your content, so you can try posting a variety of content.
This will also help you figure out what kind of content resonates with your audience. You can create more content that is like it to generate more interest.
It is also a great idea to vary between photos and videos. You don't want to always post photos or always post videos. When you switch up the type of content you post, you'll keep your visitor's interest.
3. Interact with followers
Instagram provides a great opportunity for you to interact with your followers. You'll want to encourage them to comment on your posts and interact with your business.
You can create posts that require people to comment on your photo. You can pose a question and ask people to answer in the comments. This is a great way to get people to interact with your Instagram page.
Another method is to post a photo where they must tag someone in the comments. For your healthcare practice, it can be something like "tag someone who would make a great doctor." This gets people to tag their friends on your photo, which gets their friends to look at your page.
As stated previously, you can interact with your followers by commenting on their photos that use your hashtag. This builds a positive relationship with them and gets them to interact on your page more.
4. Promote important events
If your healthcare practice is hosting a special event, you can use your Instagram post to promote those events. This is a great opportunity to show clients events that your healthcare practices holds.
This type of promotion works two ways. The first way is that it helps build the character of your business. If you post about charity events, this tells people a lot about your business.
Other events such as blood drives or free flu shot clinics are great things to promote. You can promote events that benefit the community. This is a great way to showcase your practice's dedication to providing excellent care, and it can draw in a lot of responses from your followers.
The second way is that it can entice people to come to your events. By sharing these events on social media, you can entice people to attend them. This can help your event be even more successful.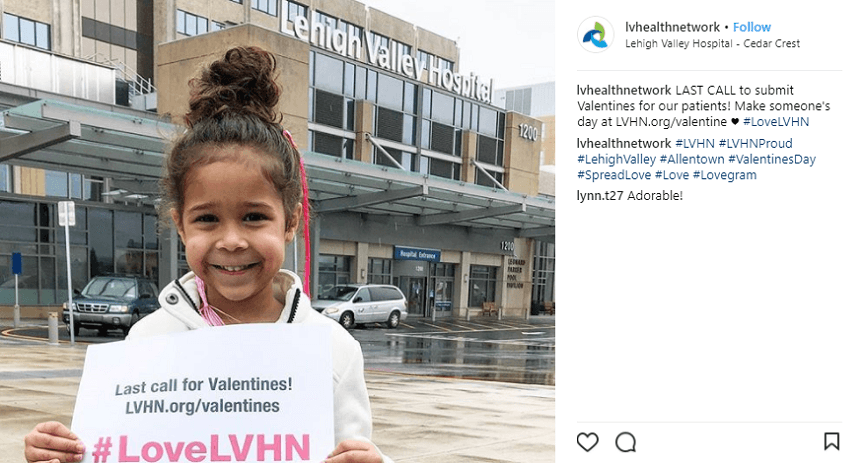 When you hold events, you can create hashtags and encourage people to post photos utilizing that hashtag. This is a great way to promote your event on your own page and encourage others to spread the word.
5. Create informative posts
As a healthcare professional, many people will look to your business for information. You can use Instagram as an opportunity to provide your followers with helpful information.
You can teach people things, such as how to prevent colds from spreading, how to exercise properly, or how to dress simple cuts. These are topics your followers can learn about and use in the future. You can create fun photos and videos to post to share this information.
In addition, you can post how-to videos, advice, and other types of content. Instagram is a great opportunity to provide your followers with helpful information.
6. Post on a regular basis
Social media requires consistency. You need to constantly post on Instagram to maintain your presence. It is a great way to keep your brand in the minds of your followers.
You want to be consistent with posting on Instagram. People are constantly scrolling through their feeds to see new content. This enables you to post frequently and be in front of these followers.
To maintain consistency, you'll want to use the same theme for all your posts. When people are scrolling through your posts, they'll recognize them because of the theme. Many businesses will use the colors of their business as a color scheme for their posts.
This also helps build your brand recognition. If you are consistently using the same colors, people will associate those colors with your business. When they see a post in their feed with those colors, they will think of your business.
Consistency helps build your brand. By consistently posting on Instagram, you will build your brand and gain new leads.
Let WebFX care for your healthcare social media plan
If you are ready to reap the benefits of social media marketing, especially Instagram, WebFX can help. We're a full-service digital marketing company that specializes in marketing on social media sites like Instagram.
Our team of social media experts can help you reach more leads and gain more conversions by marketing your healthcare practice on Instagram.
We know how to drive results for your business. To date, we've driven over $3 billion in sale and over 7.8 million leads for our clients. We drive results by putting your healthcare business' success first.
Our clients love the work we do, too. We have over 1020 client testimonials from a variety of industries. Check them out to see what it's like to partner with a top social media marketing company like WebFX!
Learn more about Instagram for healthcare
If you're ready to learn more about how social media marketing platforms, like Instagram, can benefit your business, contact us online or call us today at 888-601-5359 to speak with a strategist.
We look forward to working with you!
Earn a 20% greater ROI with WebFX