As a forklift dealer, you can never have too many leads. They get you the clients you need to grow and help your business succeed. But you don't always have to make cold calls or send mail to get new leads — in fact, you can bring them right to your door!
That's what online lead generation is all about — getting leads to come to you. That way, you can cut out all the time and money you spend on ineffective ways of getting customers.
Online lead generation is smart, affordable, and passive. In other words, it's the easiest and most profitable way to get leads! If you'd like to speak with a WebFX lead generation specialist before reading on, you can reach us at 888-601-5359.
We foster and form long-term partnerships so that your business has long-term results.
Over 90% of WebFX clients continue partnering with us into year 2 of their campaign.
Hear from Our Happy Customers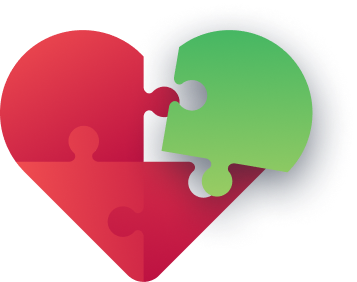 Understanding online lead generation
Before the Internet, generating leads for your forklift dealership meant taking out an ad in your local newspaper, filming a commercial for a TV spot, and other high-cost / low-yield methods. Those may have worked at the time, but today, online lead generation is much more targeted and efficient, so you can spend less and earn more.
The idea is that you build your website and show people that you're a reliable, authoritative source on your industry. You do that by creating pages on your site that talk about important topics or questions that you regularly hear from your customers.
For example, as a forklift dealer, you could create a great page on the differences between buying and leasing a forklift. That's a question you'll probably hear a couple of times from potential clients, so you may as well create a whole page where they can read all about it first-hand. When you answer someone's question like this, you not only tell them what they need to know — you make them a more qualified lead.
At the end of this page — and every page like it — you should conclude with a call to action (CTA). A CTA tells the reader the next step to becoming a customer. Usually, that means a potential customer should contact your dealership directly to talk business.
This is where you finally generate a new lead. Give your customers a link to a separate page on your site, and ask them for information about their inquiry. Get their name and email address for sure, and ask them what they want from a forklift dealer. Then, let them submit it.
And just like that, you have a new lead! You don't have to spend any money on creating a new page, and you don't have to pay someone to make cold calls. You just draw leads naturally via your website.
37% of marketers say that generating high-quality leads was one of their biggest challenges.
We want to decrease that percentage.
WebFX can help you generate high-quality leads with a customized marketing strategy.
Learn More About Lead Generation Services
Hear What It's Like to Work With WebFX!

"Our website has experienced a significant increase in traffic since starting with Webfx. Our team is very impressed with the clicks we are experiencing with our Geo-Fencing campaigns and we look forward to seeing our monthly reports with the positive results."
Heavy Equipment Dealership
How to use lead generation for your forklift dealership
You have a number of strategies at your disposal when you want to get more online leads.
Create an SEO strategy
SEO, or search engine optimization, is the process of developing your website so that search engines like Google can read it easily. The easier you make it for a search engine to read, the more they'll recommend you.
The process of SEO also improves your website so that users can find it when they search for keywords related to your business, so it's an extremely important step to ensure that your forklift dealership is visible in search engine results pages.
Use targeted keywords
Next, use specific, targeted keywords on your lead generation pages. So using the example from the previous section, you'd want to use phrases like "buying vs. leasing a forklift," "buy or lease a forklift," and other related terms. That way, when someone looks for information on buying or leasing a forklift on Google, they'll see your page!
Without targeted keywords, users won't be able to find your forklift dealerships website when they search for the specific keywords that you target with your SEO campaign.
Start a PPC campaign
You can also start a pay-per-click advertising (PPC) campaign. This advertising system lets you take ads on Google, Facebook, and other popular websites for a small cost. The biggest benefit is that you only pay for your ad if someone visits your site because of it, which means you never lose money on attracting unqualified leads.
Be present on social media
In addition, you can create profiles for your business on social networks like Facebook, Twitter, and LinkedIn. Facebook is great for keeping in touch with your established customer base and promoting your website. Twitter is perfect for talking directly to your customers and new prospects. And LinkedIn is the ideal network for professionals — especially in B2B companies — who can quickly become new leads for your business.
Start a blog
Last, you can start a blog to constantly update your site with helpful and informative pages. Blog posts can tackle industry news, staff information, discount deals, or anything else that is interesting to your target customers. Best of all, maintaining a consistent blog gives people a reason to come back to your site regularly, while showing them you're an expert in your field.
There are more lead generation solutions for the Internet, but these are some of the most common and effective. Once you start using them, you'll enjoy more leads than you've ever had before!
WebFX is a lead generation agency
At WebFX, we know the best ways to generate leads for forklift dealers. Our experienced team of lead generation specialists has worked with the industry in the past, and they're constantly up-to-date on the latest strategies and techniques that can help businesses grow. We drive leads to our clients to make sure they can grow their businesses — and we'll do the same for your forklift dealership.
Do you want your company to generate new leads? Contact us today to create a unique lead generation strategy for your business today!
Earn a 20% greater ROI with WebFX