Pay-per-click advertising (PPC) should play a major role in any home services company's plan for growth.
If you work in home services — as an electrician, plumber, repairman, or any other capacity — you face lots of competition locally and regionally. You need to take a proactive approach to marketing your business if you want to succeed!
Online, that means utilizing PPC to your advantage.
PPC is a user-friendly advertising method that lets you create your own ads for your business, bid to display them in search results for specific keywords, and encourage people to convert into leads.
It takes some time and research to get started. But once you launch a well-structured campaign, PPC can quickly become a staple of your business.
To get started, let's take a look at the different outlets your business can use for PPC. You can also call 888-601-5359 or contact us online at any point for a free evaluation or to speak with one of our PPC experts!
PPC outlet #1: Google Ads
Google Ads is the largest and most influential PPC outlet in the world.
Ads was created more than a decade ago, and it paved the way for PPC to become a viable advertising option for any business — large or small.
Ads operates on a simple bidding system:
Advertisers place bids for a keyword
Every time that keyword is searched, Google serves ads to the user
Ads are shown according to who pays the most
A user clicks on an ad
Only the ad(s) that's clicked pays their set bid amount
All other advertisers don't pay anything
Along with bid amounts, Google also incorporated a system called "Quality Score" into its Ads algorithm.
Basically, Quality Score is a measure of how trustworthy you are as an advertiser on a scale of one to 10. Quality Score is gauged by several factors, including bounce rate and relevance. High scores mean you don't have to pay as much to advertise, and low scores mean you have to pay more.
That means it's in your best interest to create accurate and compelling ads for your audience that are 100% honest. Don't lure visitors in with misleading copy or try to attract people outside your demographic — it could wind up hurting your business in the long run.
Aside from search results, you can also create Ads that show up in Gmail and other Google properties, too. That lets you reach your audience in a variety of different ways, which moves them through the sales funnel and earns you more customers.

Hear What It's Like to Work With WebFX!

"We were looking for a forward-thinking but down to earth SEO company to partner with. Not only were we looking to build a long term business relationship but we needed them to understand our needs as a small company. And WebFX met all of that criteria. Our experience has been unparalleled; from the sales team who made the drive to our office to meet us in person to our Internet Marketer who has been an absolute joy to work with. They are completely transparent about their services and they take the time to explain everything which not only sets them apart from every other SEO company we have worked with but we also feel like we're taking something away from our interactions with the staff at WebFX. We are exited to see where this year will take us knowing that we have such a great support system with their company."
Home Contractor
PPC outlet #2: Bing Ads
Bing Ads follows the same basic concepts as Google Ads, but it's set up for the Bing-Yahoo search network instead.
Bing operates similarly to Ads as well. They both use the auction and bidding system to fairly place advertisers in search results.
Bing also incorporates a quality score system into its PPC system as well. That has the same upside and downside as Google Ads, and it's a huge help to home services companies that want to create high-quality, well-targeted ads.
The major factor in Bing's quality score is clicks. So if you have a lot of people clicking on your ad, Bing knows you're serving relevant, engaging ads to your target audience.
That's what Bing's quality score is all about. They want to provide a great experience for their users, and they can't do that if your ads aren't properly targeted.
As a result, you'll pay less money to show up well in Bing's ad search results. Or, as a consequence, you'll pay more for serving irrelevant ads.
Regardless, Bing is a practical PPC outlet to use if you want to get more customers — especially as a home services company.
Bing may not have the same number of users as Google, but that means it's more friendly to beginner advertisers. There's lower competition, lower prices, and more opportunity all in one area!
So if you'd like to practice your PPC skills somewhere, give Bing Ads a try. It's a great way to get new leads, and it doubles as practice for Google Ads, which is far more competitive.
PPC outlet #3: Facebook Business
Facebook Business is Facebook's form of PPC. It's incredibly user-friendly for advertisers, and it's so affordable that even brand-new startups can use it.
Facebook is renowned for offering all the data it collects on its users. That includes age, gender, location, job, income, hobbies, and more.
So instead of targeting keywords (like Bing and Google), Facebook targets interests and demographics.
That gives you a laundry list of different options for finding your primary customer demographic — including a customer's proximity to your hometown.
With Facebook, you choose all the demographic factors that you want, choose from a variety of ad styles, and basically fill in the blanks.
After that, you have a visually-compelling ad that performs one of many tasks, but all of which help grow your bottom line.
Plus, you can use Facebook's platform to advertise on Instagram, since Facebook bought Instagram a few years back.
Facebook then automatically fixes a bid to your ad for you to show up in the newsfeeds of the people who are included in the demographics you chose.
(If you'd really like to get attention, though, you can manually set your bid much higher than the recommended amount.)
Facebook then runs an auction system that serves ads to users based on their bids. Higher bids mean sooner exposure, and lower bids mean later exposure.
All in all, it's a pretty simple system — it just takes some practice to get used to it.
That's why we recommend familiarizing yourself with Facebook advertising before you take the plunge and spend your hard-earned money.
Regardless, there's no substitute for practice. Take some time to create your own ads and track their progress with Facebook's in-house analytics. You can always tweak them later to optimize them for engagement, clicks, or any other goals you have in mind.
Beyond the auction system, you can also "boost" posts on Facebook to show up in your followers' feeds more frequently. That helps promote engagement and clicks just like ads, except you're promoting posts you've already created.
In other words, you're doubling down on a post that's already succeeded in the hopes that it'll succeed even more. It's a really helpful system for any small business that wants to make a big impact on Facebook, but doesn't want to spend all of their marketing budget in one place.
Traffic attracted through PPC advertising yields 50% more conversions than organic advertising.
Are you leveraging PPC in your marketing efforts? Let's get started.
View the Guide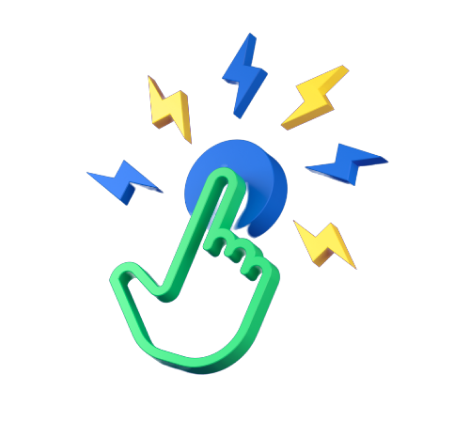 WebFX has a full team of PPC specialists
At WebFX, we know the value PPC has for local and regional home services businesses like yours. That's why our team of PPC specialists earns great results for our clients, day after day and year after year.
With our team on your side, you can generate new leads in one of the most cost-effective ways in the world.
Do you want to get more customers? Contact us today to start a PPC strategy for your home services company!
Earn a 20% greater ROI with WebFX