Are your HVAC company's sales efforts falling flat? Are you looking for a more efficient way for employees to look up customer data on each call? Investing in a customer relationship management (CRM) system can increase your business's efficiency, effectiveness, and profitability.
Keep reading to learn more about a CRM for HVAC and how to choose the right system for your company. Then, make sure you subscribe to our newsletter, Revenue Weekly, for more digital marketing tips and tricks you can use with your CRM system!
Don't miss our Marketing Manager Insider emails!
Join 200,000 smart marketers and get the month's hottest marketing news and insights delivered straight to your inbox!
Enter your email below:
"*" indicates required fields
(Don't worry, we'll never share your information!)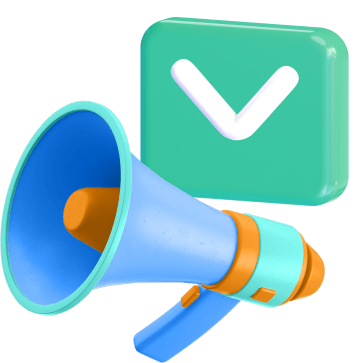 What is a CRM for HVAC?
A CRM for HVAC companies is a tool for managing your company's current relationships and interactions with potential customers. An HVAC CRM aims to help companies connect with their clients, streamline processes and improve business relationships.
When people discuss a CRM in the HVAC industry, they typically refer to a tool that helps store customer and job information in one place. As an HVAC company, you have large amounts of customer data, such as phone numbers and email addresses. Utilizing a CRM system allows you to enhance your customer relationships and increase the overall potential of your business.
When to invest in a CRM for HVAC companies
If your HVAC company has four or more technicians, over 25 clients, or more than 15 jobs each week, it's in your business's best interest to invest in CRM software. CRM software may also be a good idea if your business is just starting out, as it enables you to outsource repetitive tasks.
Since HVAC CRM software can help with scheduling and job assignments, it's ideal for keeping track of larger teams. CRM software can also help you keep track of client history, preferences, and previous conversations, making it an effective tool for organizations with several clients.
Trying to track all client data manually will slow down your company as your employees spend time on projects that will not advance the overall company.
Businesses with more than 15 jobs per week also benefit from HVAC CRM software as it allows you to automatically send reminders and receipts, keep track of job histories, and enable team members to coordinate task assignments.
How to choose a CRM for HVAC
When choosing HVAC CRM software, you want to ensure you select an option to benefit your company's specific needs.
Consider the following criteria to find the best choice.
Data storage and collection
To get the most benefit from your CRM software for HVAC companies, you want to ensure it stores the following information:
Contact information: Having an organized place for contact information makes it easy to get in touch with clients whenever you need them.
Upcoming appointments: Easily look up customer appointments by searching their name to quickly schedule or notify customers of upcoming appointments.
Job history: Having your client's job histories easily accessible will enable all representatives to see past appointments and guide future concerns and marketing strategies.
Files and other technical information: The ability to store files and technical information in one location allows your company to easily access essential customer data.
Communication records: Ensure your technicians follow up with CRM record communications.
Service reminders: CRM software that notifies customers when service is due can help your company secure reliable revenue.
Benefits of the platform
When choosing CRM software for HVAC businesses, you want to select a platform that offers the following benefits:
Robust customer database
Few errors with customer data
Easily retrieves technical information
Quick access to appliance information
Enhances customer communication
Personalization features
The best CRM tools will enhance the customer experience and create greater returns and revenue for you. You want to choose CRM software that sets communication preferences for each contact, so you can communicate with customers in ways that are most beneficial for them.
How do I get customers with HVAC CRM?
Since most of your work as an HVAC company relies on system check-ups, repairs, and troubleshooting, it's essential to develop good relationships with current and potential customers to ensure your business is top of mind for their HVAC needs.
Check out the following ways an HVAC CRM can help your business grow.
Stay connected through email
Email marketing is a core feature of CRM software and one of the best ways your company can connect with customers.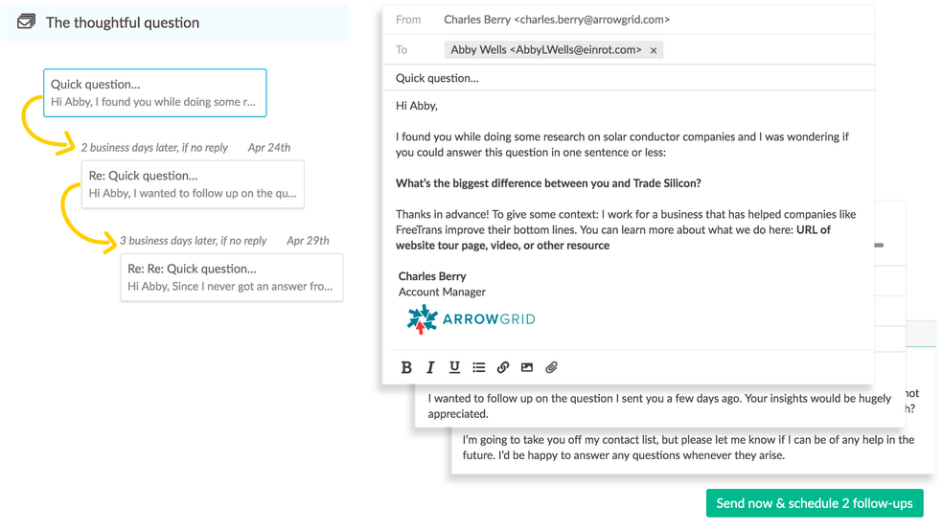 One way you can use your CRM system to connect with customers is by sending emails with relevant information like:
Company news
New product information
Recall information
Special promotions
Review requests
Appointment reminders and follow-ups
Seasonal tune-ups
Provide top-notch customer experiences
Customer experience is a top factor clients consider when deciding if they will continue using a business.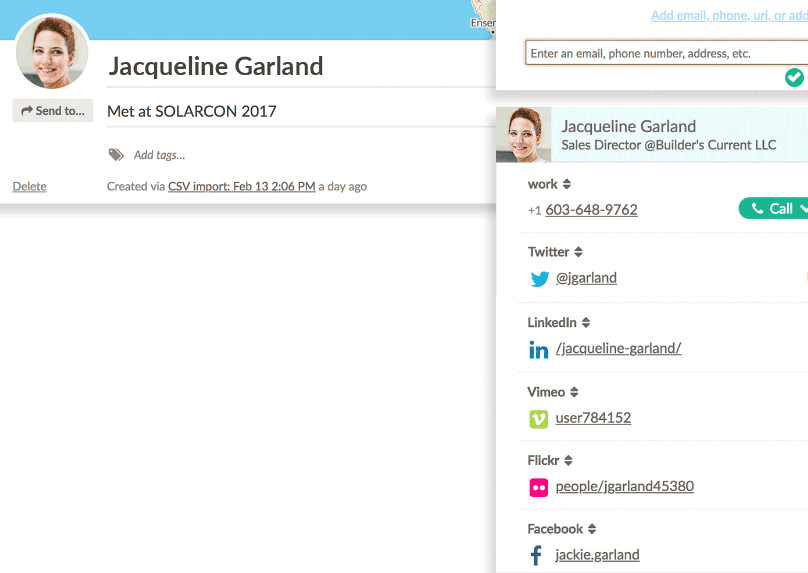 Using CRM marketing can improve the customer experience by:
Centralizing data: When you have all customer information in one place, any service representative can help a customer and correctly explain their unique service options.
Automated communication: A CRM system can help you connect with clients by automatically sending appointment reminders, follow-ups, and other communication services for a smoother customer experience.
Build your business's reputation
A positive online reputation is vital to ensure your HVAC company is successful in local markets. CRM software helps build your online reputation by automating review requests to help your business generate positive online reviews and gain more customers.
Run ad campaigns that work
CRM can help your company learn which ad campaigns are working and which require adjustments. You can also use customer data to fine-tune your ad targeting and messaging strategy across different channels.
Measuring the metrics that affect your bottom line.
Are you interested in custom reporting that is specific to your unique business needs? Powered by MarketingCloudFX, WebFX creates custom reports based on the metrics that matter most to your company.
Leads

Transactions

Calls

Revenue
Learn More

Get the best CRM for HVAC companies with Nutshell
If you're looking for the best CRM system for your HVAC company, look no further than Nutshell, WebFX's in-house CRM platform for small to medium businesses.
With our platform, you can track leads and customers to help your HVAC company reach its marketing potential.
Our in-house team of strategists can also help you maximize your marketing efforts. We have over 25 years of marketing experience and look forward to helping your company grow. Call us at 888-601-5359 or complete our online contact form to get started!