Software is only effective if it's easy to use, presents information in an attractive, easy-to-read format, and doesn't come with a lot of technical glitches. The same is true for your website. If it's confusing, unintuitive, or goes down a lot, it won't give visitors confidence in your products. Thankfully, all three issues can be addressed with professional web design.
Whether you take on the task yourself or hire an outside agency to do it, your design must present your software—and your entire company—in the best possible light. Web design for software companies requires the same careful planning and attention to detail as the development of a software program, along with technical proficiency and a creative streak that makes it easy and fun to visit.
Keep reading to find out what your team can do to design a website that ensures a great experience for all of your visitors. And contact us at 888-601-5359!
We'll help you create a website that stands out.
"WebFX has been instrumental in helping us develop a new website, allowing us to be a leader in our industry."
Learn More About Our Web Design Services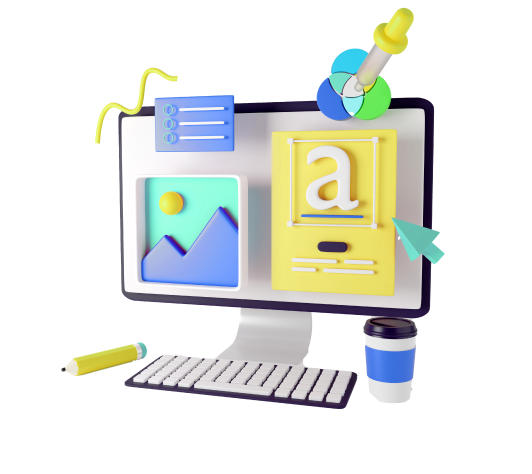 Why is web design so important for software companies?
When most people think of design, they think about whether something looks nice or not. Of course, aesthetics are an important part of website design, but appearance isn't the only factor to consider. Web designers are as beholden to technical issues as they are surface elements, so a great designer will consider many factors in the process, including:
Usability
Those eye-catching buttons on a web page are of little value unless they work. Do they direct visitors to the right pages? What about the navigation system? When it comes to websites, an attractive design is meant to entice you to take the next step. But if that next step is an error message, or simply the wrong content, the entire process is stopped.
Clarity
Each page on your site should be about a specific topic, and written with a certain goal in mind. And although this may seem like more of an SEO concern than a design issue, your site needs to clearly direct visitors to take certain actions.
For instance, one of your pages might generate dozens of shares a day, but if its goal is to generate downloads of a free trial, and the "Download" button is tucked away at the bottom of the fold, it's ultimately ineffective.
Consistency
Your website is the center of your online marketing strategy. It should give a clear idea of what your company has to offer, as well as what sets you apart from your competitors. A good web designer will make sure your website is an accurate representation of not only your established branding elements, but your identity as a whole.
As you can see, there's more to website design for software companies than just bright colors and stunning photos. Your site needs to not only be visually appealing, but also fully functional and designed to convert. In the next section, you'll find out what you need to develop an effective website that will help you achieve your marketing goals.
Hear What It's Like to Work With WebFX!

"We've been blown away by WebFX's work — the depth of the work they are helping us with is crazy and has been a lifesaver for our small team of three. We feel confident that they've taken the time to understand our business and our needs and that they're using their expertise to get us the best results possible."
Software Company
What's involved in software company web design?
You may never see the same website design twice—and considering that you want to stand out, that's a good thing. However, there are a few basic elements that every site should have. No matter how new and different your site, it should still follow the rules of good web design. Here's what you need:
Clear layout
If a page is too cluttered, the eye doesn't know where to go. To combat a lack of focus, your design for each page should center on one important element. It could be an introductory paragraph, a colorful photo or graphic, a call to action, or whatever else is most important.
It won't be the only element, of course—each page will also have a header, footer and menus—but a clear focal point allows visitors to easily understand what you want them to do. As for other text and photos, make sure they follow a logical flow.
Easy navigation
When a visitor lands on your site, they often already have an idea of what they're looking for. But how easy does your site make it for them to find it?
If your visitors can't find what they need in one or two clicks, they'll likely get frustrated and leave. As a result, you can lose them as a potential customer—just because your site was difficult to navigate. When designing your site, think about what your visitors most commonly need, and make it as easy to access as possible. And if you have a lot of pages, maybe even consider an on-site search function.
Prominent calls to action
While you want visitors to be able to find the information they need, you also ultimately want them to convert—whether that means downloading a free trial, filling out a form, or making a purchase. This is called a CTA, or call to action.

These design elements should combine an actionable statement (ex, "Download Now!") with graphics and colors you can't miss. For instance, if you want more prospect to download or order your latest title, the page should include a "Click Here to Download" button where they can clearly see it.
Unique typography
There are some companies who have distinguished themselves with type alone. The right font can become a key element in your brand strategy, but it can also set your site design apart from other developers. Stick with standard fonts in your text—Arial or some other sans serif font—but be creative with fonts for titles, headers, and even your business name.
How much does it cost to build the website of your dreams?
Use our FREE website design cost calculator to get an idea!
Web Design Cost Calculator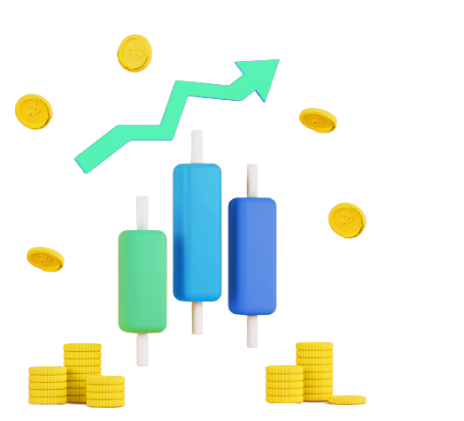 How WebFX can help
You know what happens when a software program isn't designed properly. It doesn't work well, and users don't like the experience. A poorly designed website can have the same effect.
If you'd like to discuss how you can design or redesign a visually appealing, high-converting site for your software company, don't hesitate to contact us! We have a talented team of designers who have years of experience creating results-driven sites and are equipped with state-of-the-art web design software tools, and they're more than happy to do the same for your business.
Earn a 20% greater ROI with WebFX