As the robotics industry evolves, more businesses and individuals look to robotic automation to increase production and tackle challenges.
The market stands to benefit enormously from the rising popularity of robots across various sectors. In fact, according to a recent analysis from GlobalData, the robotics market size is expected to cross $215 billion by 2030.
While this expansion is good news for robotics companies, it also increases the standards for success and competition. That's where digital marketing for robotics comes into play. Read on to learn more.
Here's a quick overview of what we'll cover in this article:
WebFX is the one-stop digital marketing agency for robotics companies like yours.
With cutting-edge technology like MarketingCloudFX, IBM Watson, and Google AI, our strategists can help you create a holistic plan to boost your website's traffic and profitability.
Get in touch or call us at 888-601-5359 to speak with a digital strategist about how we can help your company take over the robotics industry.
Our digital marketing campaigns impact the metrics that improve your bottom line.
See More Results

WebFX has driven the following results for clients:

$3 billion
In client revenue

7.8 million
Leads for our clients

5.2 million
Client phone calls
What is digital marketing for robotics?
Digital marketing for robotics is the promotion of robotics solutions using the web and other digital channels to reach a broader target audience. It encompasses online advertisements, email, social media, and multimedia messaging.
Why use digital marketing for robotics companies?
Using digital marketing for robotics, you can pinpoint your target demographic with laser precision. You can also expand your robotics business by generating fresh leads and boosting revenue through cost-effective online techniques.
Also, with digital marketing, your business can have a head start on the competition. You can keep tabs on what your competitors are up to, gain insight into how they're succeeding, and use that knowledge to inform your strategies for success.
93% of WebFX customers are extremely satisfied with their digital marketing results.
"Working with WebFX, everything is very organized and strategic. We're only a year into our partnership, and our expectations have definitely been met."
View More Client Testimonials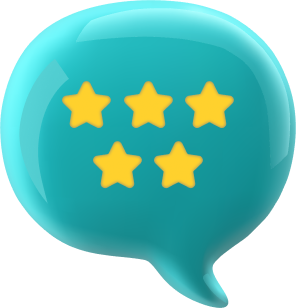 5 digital marketing strategies for robotics that work
Here are five digital marketing strategies for robotics to get you started:
1. Search engine optimization (SEO)
SEO refers to the steps you take to raise your website's visibility in search engine results pages (SERPs) for relevant keywords and phrases.
When your audience searches online for solutions you offer, you want to appear at the top of results, and SEO helps more buyers find and visit your site.
For example, if you offer autonomous mobile robots (AMRs), you can use SEO in conjunction with content marketing to increase your ranking position in search results for the keywords "AMR for automated inventory storage" and "what is autonomous mobile technology?"
People or businesses searching those keywords have interest in your products, and with SEO, you can bring them to your site to learn more and convert.
These are real SEO results driven for a WebFX client.
You're next.
Learn More About SEO Services


260%
increase in organic revenue

198%
increase in organic transactions
150%
increase in organic traffic

3872%
increase in sessions from SEO
2. Content marketing
Content marketing is one of the best digital marketing strategies for robotics to engage with prospects and increase brand awareness. Its overarching objective is to boost website traffic, increase conversion rates, and deliver more value to your target audience.
With this strategy, you'll want to ensure that your content is more informative than promotional.
For instance, if your company supplies collaborative robots (cobots) to production companies, you can optimize your content to target specific keyword phrases and publish an article on:
How to keep a cobot arm working correctly in a manufacturing setting
Accessories to boost a cobot arm's performance
How to maintain a cobot device
Whatever medium you use to disseminate your message, be sure it serves a purpose for your target audience. The best way to promote your company as a thought leader in the robotics sector is to provide original, high-quality material that genuinely benefits your users.
Use our proprietary keyword research tool,
KeywordsFX

, to help you find high-quality keywords for content and PPC campaigns. Identify Top Keywords for Free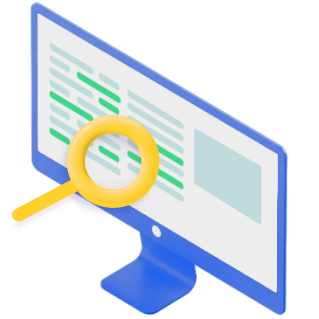 3. Pay-per-click (PPC) advertising
Pay-per-click (PPC) advertising is a paid technique of promotion that operates through an auction model. This strategy targets users who are actively searching for robotics solutions like yours through search engine queries or as they're browsing other sites.
With PPC advertising, you "bid" on specific target keywords that will cause your ads to appear when a user conducts a search that matches those keywords. These ads then precede organic search results and display at the very top of SERPs.
For example, if you provide industrial cleaning robots, you could bid for ad placement on the SERP for the query "robots that automate industrial cleaning procedures." This long-form keyword has a higher transactional volume, making it ideal for a PPC campaign with the primary goal of generating rapid returns.
In addition, PPC marketing can encompass online advertising on several channels, including search engines, social media, and other apps like Gmail.
Traffic attracted through PPC advertising yields 50% more conversions than organic advertising.
Are you leveraging PPC in your marketing efforts? Let's get started.
View the Guide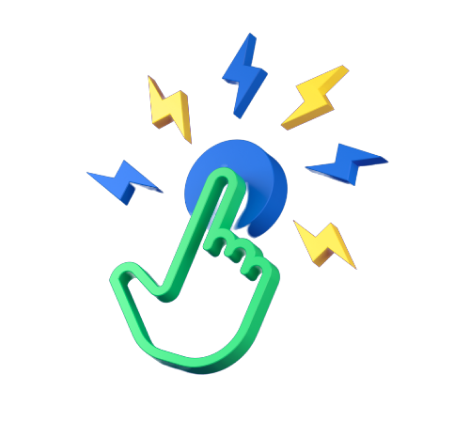 4. Voice search optimization
Voice search optimization is modifying your site to improve its visibility and performance in voice-activated search. This strategy helps boost your chances of having your website content read aloud to users searching for information on robotics solutions through voice search devices like Alexa, Siri, or OkGoogle.
Voice search optimization is even more essential if you're a local business specializing in robotic solutions for people with visual impairments.
For instance, if a user is using voice search for the keywords "intelligent path guidance robot for BVIP," you can have your website read aloud to answer their search query. That's where voice search optimization will come in handy.
5. Email Marketing
Email marketing works to maintain customer relationships with existing clients and convert prospects into new clients. It's a great strategy to spread the word about your business, stay at the forefront of clients' minds, and get them to keep doing business with you.
The primary purpose of email marketing is that even if users don't have an immediate need for your robotic solutions, they'll keep your company in mind when they do. Once familiar with your brand, they'll be more likely to choose your business over competitors.
For example, if your business offers robotics rehabilitation solutions, you can use email marketing to build relationships with SCI and stroke survivors by sharing tips for cleaning an exoskeleton or an exo-suit, how to wear an exoskeleton properly for beginners, how to train your gait daily with an exo-suit, and more.
When those users need a solution or service, whether purchasing an exoskeleton, upgrading an exo-suit, or getting professional gait training, they're more likely to choose your robotics rehabilitation company since it has proven credible and knowledgeable.
Don't miss our Marketing Manager Insider emails!
Join 200,000 smart marketers and get the month's hottest marketing news and insights delivered straight to your inbox!
Enter your email below:
Inline Subscription Form – CTA 72
"*" indicates required fields
(Don't worry, we'll never share your information!)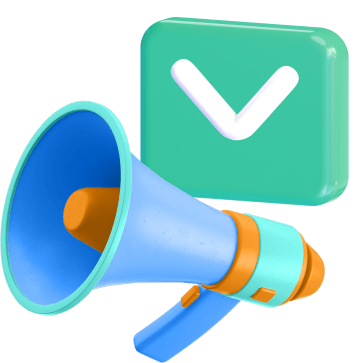 Invest in digital marketing for robotics
Are you looking to improve your marketing strategies and generate more leads? At WebFX, we have developed a suite of digital marketing services tailored specifically to the needs of robotics businesses like yours.
Our award-winning professionals, custom tactics, and cutting-edge technology can help you achieve your digital marketing goals — whether they be to improve your website's organic search rankings, expand your website's marketing possibilities, or reinvigorate your content marketing strategy.
Contact us online to request a proposal and kick off your company's growth-oriented digital marketing solutions.
Earn a 20% greater ROI with WebFX
Increase your leads, sales, and revenue with digital marketing