If you want to build a strong online presence for your museum, a strong marketing plan can help. Creating a museum marketing plan can provide a wide range of benefits for your museum, but only if you're able to create a well-defined strategy.
On this page, we'll provide you with six steps that will help you create a successful museum marketing plan for your location.
If you need help creating a tactical marketing plan for your museum, contact us online or call us today at 888-601-5359 to speak with a strategist.
Our digital marketing campaigns impact the metrics that improve your bottom line.
See More Results

WebFX has driven the following results for clients:

$3 billion
In client revenue

7.8 million
Leads for our clients

5.2 million
Client phone calls
1. Establish your museum's marketing goals
Before you start implementing strategies for marketing your museum, you'll want to establish goals for your museum's marketing plan. Your proposed strategy will be most successful if you first determine what it is you want to accomplish.
For example, if you're looking to generate more traffic to your museum's website, search engine optimization (SEO) is a strategy that can get the job done. On the other hand, if you're looking for more foot traffic to your museum, implementing a strategy like geofencing advertising will be most effective.

Here are some other goals you can set for your museum's marketing plan:
Increase brand recognition
Earn more leads
Earn more visitors or memberships
When you establish the right overall goal for your campaign, you can start looking into museum marketing ideas that will help you achieve those specific goals.

Hear What It's Like to Work With WebFX!

"All of my interaction with our account manager has been so positive. I worried about the amount of money I was spending and she has made it worth my while. I understand there is a team behind her as well but I have been so impressed. Her responsiveness is outstanding."
Real Estate Rental
2. Get to know your museum's audience
Another essential part of your museum's marketing strategy is your audience. If you want to create an effective marketing plan, you should know exactly who you're targeting.
Think about who is most likely to take an interest in your museum. By establishing the demographics of your target audience, you'll be able to target them with your marketing initiatives successfully.
In addition to demographic information, you want to know information like your target audience's buying habits, hobbies, and interests. It's essential to have a well-rounded profile of your audience so you can create a marketing plan that resonates with them. This is called creating a marketing persona.
Check out our marketing persona generator to learn more about your target audience!
3. Choose specific strategies for your museum's marketing plan
Now that you know your goals and established your target audience, the next step is to choose your marketing strategies. Using numerous digital marketing strategies will help you reach your audience and get them to engage with your organization. Although you can choose only to use one marketing strategy, you'll have a better-rounded campaign if you use a few in tandem.

Search engine optimization (SEO)
Search engine optimization (SEO) is the process of boosting your website's ranking in the search results. When users search, it generates a list of relevant websites to their search query. SEO helps you increase your ranking to get to the top of these search results.
This strategy involves numerous optimizations to help you improve your ranking, including:
Keyword research and integration to appear in the right search results
Improving page speed to have fast-loading pages that provide a better user experience
Creating content to boost traffic to your page
All of these optimizations help improve your ranking, so you can reach more people interested in your museum. SEO is an excellent way for you to drive more traffic to your museum's website and get people to visit your establishment.
Pay-per-click (PPC) advertising
Pay-per-click (PPC) advertising helps you obtain more leads that are ready to convert. When using PPC, you run paid advertisements that appear at the top of the search results on search engines. These ads help drive leads most interested in visiting your museum.
PPC ads are budget-friendly. You set the bid amount and budget that works best for your museum.
You also have complete control over your PPC campaign. You can decide what time you want to run your ad, how it looks, and how long you run your campaign. It gives you the freedom to run an advertising campaign that works best for your museum.
If you're looking for a method that helps you drive more leads and conversions for your museum, PPC advertising is the answer.
Email marketing
If you're looking for a more personal marketing strategy, email marketing is a solution. This strategy allows you to send the content directly to your audience to get them interested in visiting your museum.
Email marketing is a remarkable strategy because it allows you to offer a personalized experience of your museum. For example, you can send your audience tailored emails that focus on the aspects of your museum that interest them the most.
It's an excellent method for nurturing leads as well.
Social media marketing
Social media marketing is another great method for connecting with your audience. With this strategy, you focus on delivering valuable content through social channels.
Some popular social media platforms include:
Facebook
Twitter
Instagram
Pinterest
LinkedIn
With these platforms, you can share photos, videos, links to content, and more. It's an excellent strategy for building a relationship with your audience and getting them more familiar with your museum's brand.
Social media offers both organic and paid advertising options. You can post content on your page, but you can also use paid advertising to reach people that haven't found your museum yet.
If you want to know how to market your museum on a more personal level, social media marketing is a great method. It helps you connect with your audience and deliver content to them.
Content marketing
Content marketing is a great strategy to help you share valuable information with your audience. When you create content, you share your knowledge and expertise with those interested in what your museum has to offer. Creating great content is also a great way to establish yourself as an authority in your field.
There are numerous types of content you can create, including blogs, videos, infographics, ebooks, podcasts, and more. It's important to keep in mind that you should create content that is based on your museum's target keywords.
For example, if you want to get users to visit your museum for your new underwater exhibit, you should target keywords that resonate with visitors interested in the ocean.
If your museum provides users with a deep dive into history, you should create content based on keywords related to your exhibits.
That doesn't mean the only content you produce has to be about your exhibits, though. You can also create FAQ pages, history pages, "did you know" pages, and so much more.
Content marketing allows you to drive leads to your page by sharing your valuable knowledge with your audience.
4. Identify your museum's competitors
When you're figuring out how to market your museum, don't forget to identify and analyze your competitors. Your competition is an integral part of creating your museum marketing plan. You can't have an effective plan unless you know who you're up against in the search results.

So, who are your competitors?
When you search keywords relevant to your museum, who appears in the search results? These are your competitors. These results are other museums and businesses that are looking to attract the same people you want to attract.
Additionally, you'll want to consider other competitors that may not be museums. Think of other activities that people could be doing instead of visiting a museum, like going to an arcade, movie theater, or a shopping mall. These places are also competition for your museum.
When you know your competitors, you can create a better marketing plan for your museum.
5. Monitor your campaigns
Lastly, an essential part of a marketing plan for museums is monitoring your campaigns. You must keep track of your strategies to ensure they're driving valuable results for your business.
By monitoring your campaign, you can see which tactics work and which ones need improvement. You can track numerous metrics with programs like Google Analytics, including:
Clicks
Conversions
Pages visited
Shares
Impressions
The metrics you can monitor will depend upon your strategy. By keeping track of your strategy's metrics, you'll create more effective campaigns for your museum.
Create your museum marketing plan today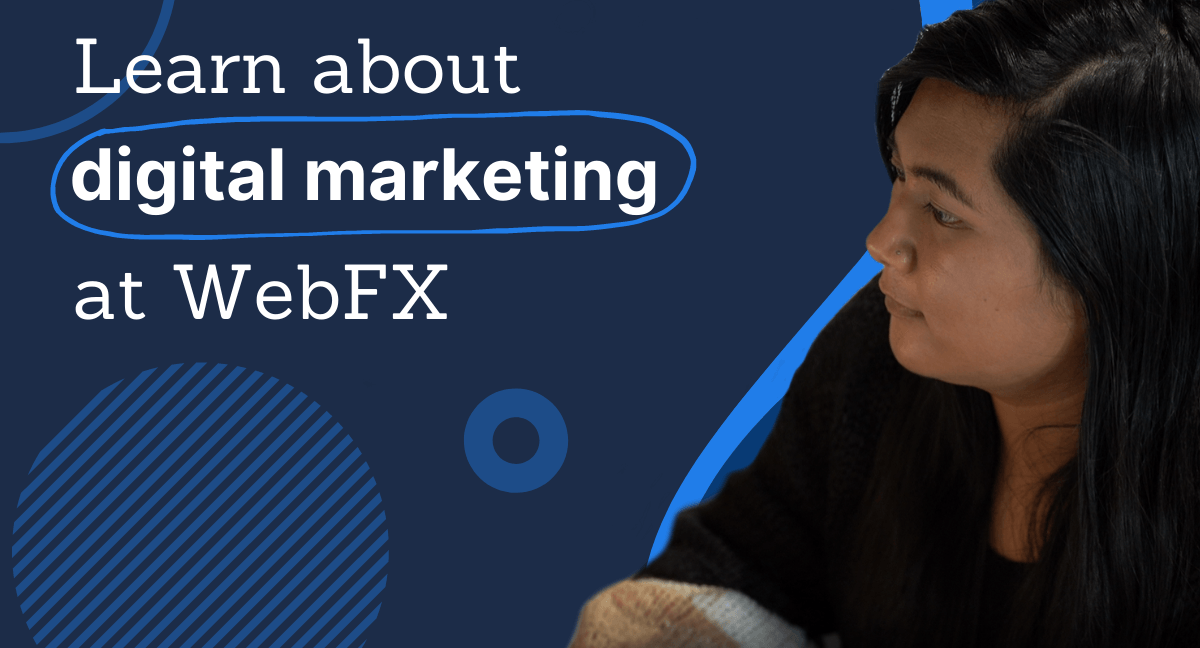 A strong museum marketing plan will help you drive more traffic to your establishment. If you're looking to grow your museum online, partnering with a strong digital marketing agency can be a great place to start.
At WebFX, we have over 25 years of experience creating marketing plans that help businesses grow. You can count on our team of over 500+ experts that will help you create a museum marketing plan that works for you.
If you're ready to learn more about our custom museum marketing plans, contact us online or call us today at 888-601-5359 to speak with a strategist.
Earn a 20% greater ROI with WebFX